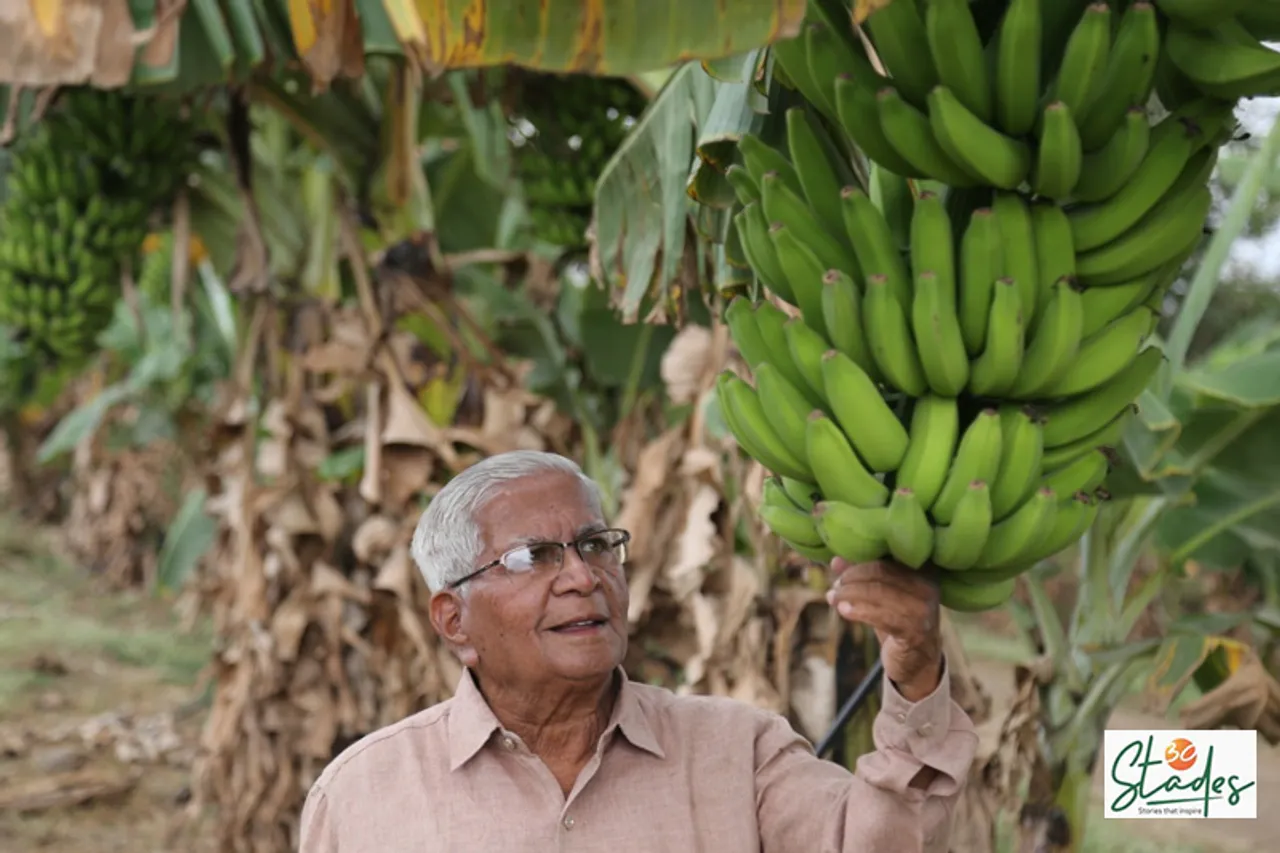 Sometime in 1988, Jayant Barve was marketing chemicals, pesticides and fertilisers to farmers in Vita, about 40 km from Sangli district in Maharashtra. He would also give them suggestions on sprays for various diseases. One day, a farmer walked up to him, seeking a spray to ward off crows damaging his grape crop that would be ready for harvest the following week. Barve thought any chemical spray at that stage would remain on the grapes and reach the consumers. 
That was a turning point in his life. The incident set Barve thinking about the harmful effects of chemicals and made him realise the importance of natural farming. 
An MSc in Physics, Barve, till then, had stayed away from farming despite his family owning land in Vita. He decided to opt for organic farming of grapes on an acre of land. He read books, met up with experts and after using vermicompost for a year, observed that the soil's nutrient quality, as well as carbon and potash levels, had increased with organic farming. Not only was his grape crop excellent, but it also encouraged him to make vermicompost on a larger scale. 
"We bought vegetable market waste from the Vita Municipal Council for three years to make vermicompost for our farm. Our grapes were best in class and exported. But around that time I read that directly adding organic carbon to the soil leads to natural worm growth and there is no need for separate vermiculture," recollects 77-year-old Barve, who now practices organic farming over 30 acres, cultivating fruits like mango, banana and sapodilla (chikoo), vegetables as well as cereal grains.
Also Read: Organic farming of dragon fruit and lemon triples Punjab farmer's income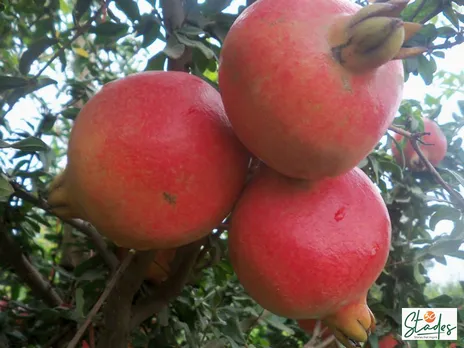 Combining ancient wisdom and modern science
Back then, Barve continued his research and read up many books. 
He found that hundreds of years back, farmers did not use composting. They collected the cow dung, dried and powdered it and used it on the farm. 
That provided natural microbes and nutrition to the soil. "In contrast, in composting, microbes in the soil do not get food as decomposition takes place inside the pit. So I decided to add 'raw' and not 'processed' food to the soil in the form of organic carbon," says Barve. 
Soil organic carbon - the carbon component of organic compounds - increases oxygen in the soil and improves water drainage and retention, reducing the risk of nutrient leaching.
Barve mixed organic carbon materials like oil cakes, silicon oxide, phosphates and rock dust to make organic manure and continued lab tests for almost two years. 
Also Read: How organic fruit farming made Rajasthan's Santosh Devi a millionaire
"We got good results," he says. So in 1997, he set up Nature Care Fertilizers to make natural manure without using a composter. His son Jaydev Barve, who has studied microbiology, joined him. 
Today, the factory in Vita annually produces over 10,000 tonnes of organic manure which is sold not only across India but also exported to Taiwan, Kenya, Tanzania and other African countries. 
They also sell bio-fertilisers and bio-pesticides offered by Pondicherry-based Gokulam Biotech and micronutrients produced by Bharat Agro Services with the Ormichem brand name.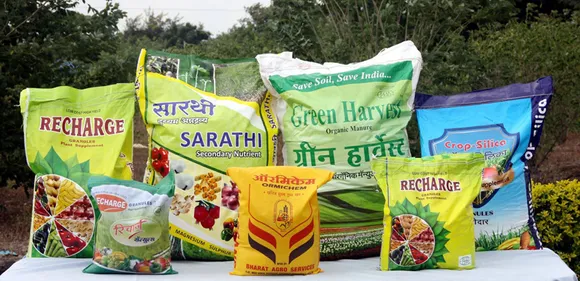 "Our annual revenues are over Rs10 crore. While we sell across India, our maximum buyers are from Maharashtra, Goa, Karnataka and Madhya Pradesh," Barve points out.
How is organic manure made?
For making manure, they do not use farm waste as it has a lot of weeds grasses and other unnecessary materials. "Instead, we use various types of oil cakes, which are readily available in the market. Raw phosphate is used for phosphorous, an essential component for the healthy growth of all plants besides other organic inputs," he says.
Nature Care also uses tobacco and turmeric waste, like the peels discarded after processing turmeric. They increase organic matter as well as nitrogen levels of the soil. "We sell only non-composted material, which gets composted in-situ after being applied to the plant root," Barve adds.
Also Read: Rasika Phatak: Maharashtra's 23-year-old millionaire farmer & agriculture consultant
Their products are organic certified USDA (United States Department of Agriculture) as well as by Ecocert - an inspection and certification body for organic, fair trade and good agricultural practices operating in 80 countries.
But as with most entrepreneurial ventures, Barve did not taste success overnight. "Earlier, nobody would buy our organic manure. We were making losses from 1997 to 2006 because we were selling a product about which there was not much awareness. Then, from 2006, things started looking up, demand grew and there has been no looking back," he says.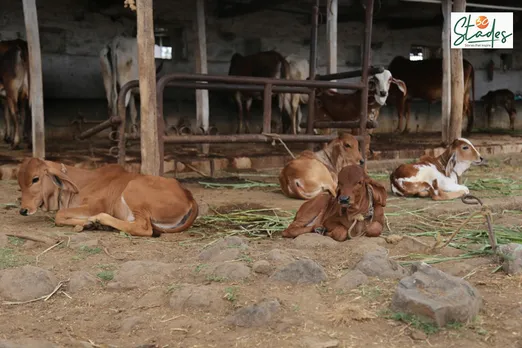 In the last two decades, there has been a rising realisation among farmers that overuse of fertilisers and water has left the land fallow and decreased productivity. The rising input costs and falling productivity have made agriculture unviable.
Organic farming cuts down costs
The acceptable level of soil organic carbon is 1-1.5 percent but in many parts of India, the level has fallen to 0.3-0.4 percent. That's why farmers are now looking at organic farming, which has been successfully implemented by Barve and his son over their 30-acre farm.
Also Read: How mushroom farming is increasing incomes for women in Jharkhand
The Barve family uses locally available plants for pest management to make inputs like dasa parini, which uses leaves of tulsi, neem, karanj (Pongame oiltree) and other plants not eaten by goats. The leaves are fermented with cow urine and sprayed over plants.
"We make panchgavya also on the farm as we have cows, which provide most of the inputs," he says. Panchgavya is liquid manure made using a mixture of cow dung, cow urine, milk, curd, banana, tender coconut and other ingredients.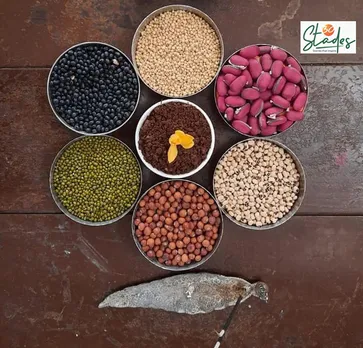 Besides practising horticulture over 12 acres, the Barve family grows vegetables (tomato, chilli, cabbage, cauliflower etc), sugarcane, pulses and cereals on 18 acres, generating annual revenues of Rs 30 lakh from farming. 
"We market some of the products ourselves, which brings in better margins. We sell directly to mandis in and around Sangli," he says. 
Banana and mango are also exported. The family employs 12 workers on the farm. "Compared with traditional farming, costs are lower in organic farming by about 20 to 25 percent. The amount spent on pesticides and fertilisers is saved as the inputs required are generated on the farm itself. Moreover, there is saving on input transportation costs too," he says.
"Organic farming is also cheaper because an increase in organic matter improves water retention. This cuts water and electricity costs by 60 percent," he says.
With the rising use of chemicals, the requirement of water for agriculture has been rising in India. This has led to a decline in the water table, increasing the cost of pumping besides contaminating the soil with heavy metals.
"Our costs are less than conventional farming and so sell our organic produce at market rate, which still leaves us with a good profit margin. Plus, there is a satisfaction that we are supplying healthy products to consumers," he says.
(Rashmi Pratap is a Mumbai-based journalist specialising in financial, business and socio-economic reporting)
Also Read: Gujarat's MBA farmer Chintan Shah turns infertile land into organic farm of turmeric, ginger & wheat