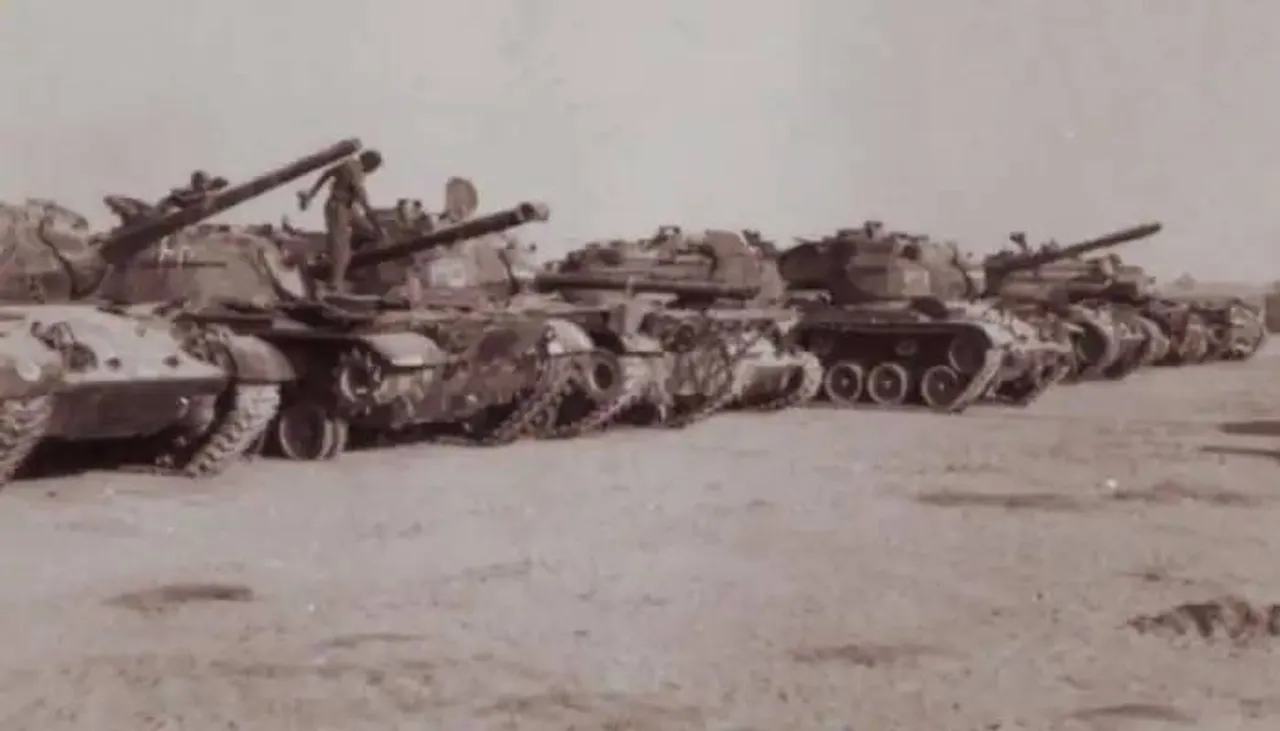 Is it possible to develop a personal bond of profound affection and respect for a person whom one has never met face to face?
Well, I'm no gifted storyteller but the least I can do is to start at the beginning…
About a decade back, I was assigned the afternoon shift at the Bhopal Bureau of the news agency where I am employed. Upon entering the office, one of my colleagues – all of whom well knew of my passion for the Armed Forces – informed me that a veteran had called up earlier in the day from the cantonment town Jabalpur regarding a book.
I contacted the landline number provided to me and had the first of many conversations with Prakash Krishan-ji. The voice was aged yet firm and his thoughts were unusual yet noble. In fact, that day marked the commencement of a wonderful relationship where he assumed the multiple mantles of teacher, parent and friend while I played corresponding junior roles.
Also Read: Listening, teaching & inspiring: How Chennai's TQI is mentoring students in 30 districts
On that particular day, he was seeking details regarding a book on the families of freedom-fighters. The news agency's New Delhi headquarters had reported on the work. I traced the article, called him back and provided the inputs required. It was a remarkable coincidence that the journalist – who co-authored the book – had been my senior at a leading national daily's New Delhi office where I completed my internship in 1996.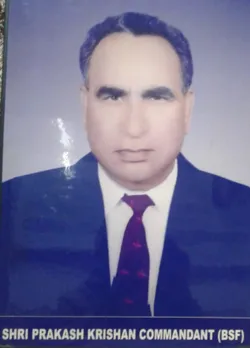 After the issue had been thus tackled, the matter receded from my mind until a few days later when a rather bulky parcel from Jabalpur arrived by post at my residence!
Sir had purchased two copies of the book in question and presented one to me. Pleasantly surprised at his generosity, I called him up immediately and expressed my gratitude.
Also Read: Breaking stereotypes: How Chennai's HashHackCode is creating 'differently-abled' coders
Prakash-ji was a bachelor and had a stint in the Border Security Force post superannuation from the Army. He had adopted his sister's daughter Darshan – a teacher by profession – who was also unmarried, lived in his house and looked after him.
Sir would call me up once in a month or so and the conversations sometimes lasted over an hour. The sheer peril of life in uniform was amply evidenced the day he shared the fact that – unlike the average civilian who makes plans for the evening, the weekend and the years to come – on the really challenging days he would tell his BSF 'orderly' to start cooking the evening meal only after he returned alive from duty!
Prakash-ji was an ardent follower of Swami Vivekananda's philosophy and not someone who paid mere lip service to the greatest apostle of Sanatana Dharma.
Showing true grit despite his age, he wrote to me saying that even if it turned out to be his "last battle" he would fight for the honour of the daughter whose sentiments had been injured.
Besides looking after Darshan as if she were his own child, Sir was also active on the social service front – purchasing food items using his pension and distributing them to the needy and giving out blankets to the indigent during the unforgiving central-Indian winters.
"Abhijit, I feel that you and I shared a relationship in a previous birth. How else do I feel so close to you despite the fact that I have never seen you in person?" he would say.
Also Read: How a Santhali folk singer & orphans turned barren land into forest at Bengal's Ajodhya Hills
The conversations would witness him accessing dizzying levels of philosophy. In the hallowed gurukul tradition of shruti and smriti, I would endeavour to focus on the pearls of wisdom emanating from his lips so that none slipped from my grasp. Through the clear-cut sentences of an experienced mind, it was made abundantly clear to me that life's priorities should have nothing to do with 'I, me and myself' but all about sacrifice for society, dedication to duty for the nation, sympathy for the sufferers, empathy for the have-nots and – last but certainly not the least – 'courage under fire', which translated into developing an iron will to battle the vicissitudes of existence.   
Prakash-ji often invited me to Jabalpur for a visit but, being a member of the bustling Fourth Estate, that was a luxury I could hardly afford. The trip remained an unfulfilled promise…
"This is my last birth Abhi, I shall never return," Sir used to tell me.
The unforgiving cutlass of time ultimately severed our interaction. The inevitable hour came and last year Darshan's call conveyed the grim tidings that both of us had lost our father figure…
On some evenings, I feel as if the phone is about to ring and my Guru's voice will be heard disseminating precious wisdom. The responsibility of being the torchbearer vis-à-vis his profound beliefs is a heavy one indeed but – as a dutiful soldier – I must obey without question.
(Lede picture through Wikipedia)
(Abhijit C. Chandra is a Bhopal-resident journalist & teacher)
Also Read: Fighting a shadowy foe: My lifelong struggle against schizophrenia