As is universally known, psychiatric illness is an extremely serious issue and can play sheer havoc with an individual's existence by torpedoing academic and professional careers besides spelling doom vis-à-vis relationships.
I have been battling schizophrenia and Obsessive-Compulsive Neurosis since childhood but have never before been so candid in discussing this aspect of my life.
The beginnings
Though I hail from Kolkata, I was born in Mumbai in 1975 as my father's line of work involved transfers. I remained a resident of the Maharashtra capital till the age of four when we moved to Pune and two years after that my family began living in Hyderabad.
My nursery education had commenced in Mumbai and I was in the second standard when we started our innings in the Andhra Pradesh capital.
I vividly remember the onset of auditory and visual hallucinations when in Class III.
What exactly are these hallucinations? It's simple to understand when one suffers them but may be somewhat difficult to explain. I'll try, because I don't believe in giving up…
When we speak to one another, we are obviously hearing our voices. Just imagine hearing someone speaking 'within your head'. It is just the same as the first example barring the fact that there's nobody around you but you can still hear someone clearly.
Also Read: Imran Qureshi: UP's paraplegic man motivates wheelchair-bound people to live independently & confidently
A small example from medical science may make the matter clear. Read about eye floaters? They are spots in our vision that resemble black or gray strings and are caused by certain factors. The patient 'sees' the strings but they are within his or her eye and not in the room!
In Hyderabad, we lived on rent in a one BHK flat where the kitchen doubled up as my mother's puja room. The most prominent photograph among the collection of deities was one of Goddess Lakshmi. One day, just like that, I began 'seeing' and 'hearing' Her in my mind. The Goddess would often ask me to study well or even instruct me to do simple things such as pick up a pencil if it had fallen to the floor, which I would have done anyway. I could 'see' her facial features and gesticulations clearly.
Also Read: Devendra Jhajharia: The boy who lost an arm but won two Paralympic gold medals
I was understandably anguished and this trepidation remained at the back of my mind till the said period passed. My mother is still with me.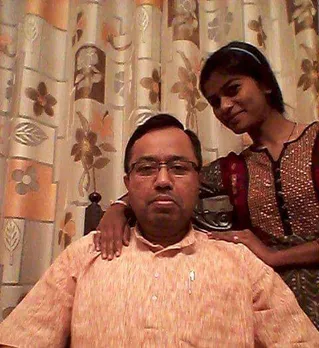 The next aspect related to 'purity of thoughts.' This again requires some explanation. When we pray, we try to focus on the Almighty and do not think of irreligious matters. However, this assumed titanic proportions for me. When writing the first word in a new notebook or occupying my appointed seat for a class test or examination, I felt that any negative thought entering my head at that instant would affect my academics or the outcome of the exam.
Also Read: Karnataka's Hosa Belaku gives financial stability & dignity to artisans with disabilities
So, I picked up a couple of sentences, for example, something a classmate once told me about his journey in a plane and a certain line spoken by a character in a Hindi film. As soon as I occupied my seat, I would invoke the Almighty and also mentally 'recite' these two aforementioned lines in order to achieve a kind of neutrality and dispel any negative thought.
Checking and rechecking lights, taps and doors and repeated washing of hands is something I still do.
The worst years
When I reached the eighth standard, our family moved to Chennai.
I remember that day when the 'tornado' struck me. It just happened like that – wham! I was at home after school and suddenly, one of the male voices that I used to hear in my head began shouting profanities against a prominent sage of my religion Hinduism – which I hold in high esteem and have been a student of The Bhagavad-Gita for years.
Also Read: From chopping, cooking to serving, how the differently-abled run Mumbai's Café Arpan
The words moved me to tears, I wanted the voice to stop thus denigrating a personage I respected but – to make matters worse – the voice began targeting the deities themselves. I was at a total loss. I confided in my mother and she was puzzled but in her simple way told me, "You are only a boy. Why are you thinking of sages at this age?"
Another aspect was the 'lettering'. These disrespectful remarks I could see written in my mind's eye.
Naturally, all this affected my studies. In primary school, I was sometimes a topper but during my three years at a prestigious school in Hyderabad I never stood first in class though I devoted almost all my time to academics. The reason was that it took me a while to understand, absorb and remember facts and figures. It was like trying to study with the television on at full volume or someone yelling in your ear.
I felt that classmates with whom I did not get along were conspiring against me and would try to harm me. This was something I carried into my working life.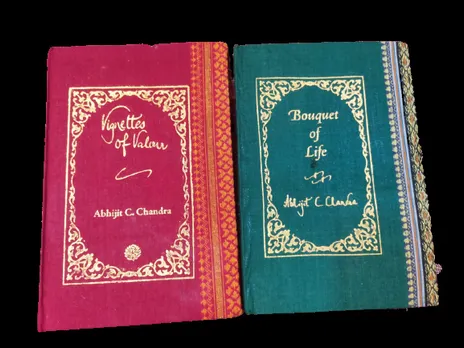 Despite the disturbances, the Chennai school saw me topping my small batch in class X though my average was 78 per cent but that boosted my confidence. Unfortunately, a tactical blunder followed and I was enrolled into a science course by my family without discussion with me though I secretly wanted to pursue humanities.
Two years of academic hell in a different school destroyed my confidence as a student and aggravated my condition. For hours, I would 'analyse' my words and others' comments and become anxious of possible 'repercussions'. Even a classmate once whispering something innocuous in my ear was construed by me as "I will 'see you' outside campus."
The graduation years studying History were marginally brighter but I failed the Jawaharlal Nehru University entrance exam and began studying journalism as I used to write for my school and college magazines. The worst phase came after I completed my post-graduate diploma in journalism in mid-1996.
The hallucinations peaked and I used to murmur asking the deities to forgive me for the weird statements against them that I kept on hearing.
I even kneeled at times in prayer hoping I would be forgiven and spent sleepless nights.
The expert made a rather rapid diagnosis and began treating the Obsessive-Compulsive Neurosis aspect without addressing the voices. I remained under allopathic medication for a couple of years and it helped but not entirely and there were side effects. I believe the meds are called selective serotonin reuptake inhibitors.
I began working in New Delhi as a journalist – mainly in the editorial department – but it was only during my years in Bhopal that three doctors diagnosed the schizophrenia aspect of my personality.
The way ahead
Mental illness runs in my family. I know of at least three relatives who thus suffered and my situation is compounded by the consanguinity of my parents, with whom my interaction has been often turbulent. Fortunately, I remained a bachelor and have no siblings.
Also Read: How Coimbatore-based Swarnalatha J used her multiple sclerosis diagnosis to promote mobility friendly facilities
I began to use the analogy of powerful waves breaking over a rock on a beach. The water hits the stone with considerable force but the stone itself remains unmoved, if we don't take into account the erosion likely over the years.
I tried not to react to the thoughts, something similar to what I saw many years later in a film based on a person who had schizophrenia.
Another vital aspect comes up now.
Don't think 'Oh God, I have this terrible disease, I'm losing control, how will I achieve my dreams, who's going to marry a nutcase and what about my job?'
All of us must emerge from the denial phase. We have to accept that we have a 'situation'. As a famous self-help expert once wrote, "Prepare yourself for the worst that can happen and then, step by step, improve." That's a bit like, when you've hit rock bottom, there's only one way – up!
What's the worst that can happen? One will spend the rest of one's years within the walls of a lunatic asylum. Once we stomach that, let us never miss our medication, I take homeopathic as that has no side effects.
Yes… some of your dreams will die and it will be an emotional maelstrom but if your flagship sinks at least jump onto a lifeboat in time.
I studied for nine long years for the Civil Services Exam and took all my then-permissible four attempts while simultaneously working as a journalist. I still feel the Indian Administrative Service is the best medium for ensuring the nation's development. The information that entered my mind during my preparations helped me in my role as scribe.
Also Read: To Sir, with Love: Bhopal journalist empowers underprivileged girls through education
The first, Bouquet of Life, is a collection of middles based on personal experiences and the second, Vignettes of Valour, is a selection of my articles based on my interviews with Indian Armed Forces' veterans, their kin and the relatives of officers who made the supreme sacrifice in the line of duty. My school in Pune was within the expansive cantonment area of the Headquarters, Southern Command, and the Army has always been my favourite sphere for coverage. That is where I get the inspiration for focusing on the mission and not on myself.
I am under medication and generally feel okay in this seesaw battle. I gradually trained myself to ignore the thoughts. It's easier said than done, believe me.
We may bend, we may buckle sometimes but – God willing – we shall never break!
(Abhijit C. Chandra is a Bhopal-resident journalist & teacher)
Also Read: Coronavirus Lockdown: Suicide helplines clogged as janta curfew takes toll over mental health