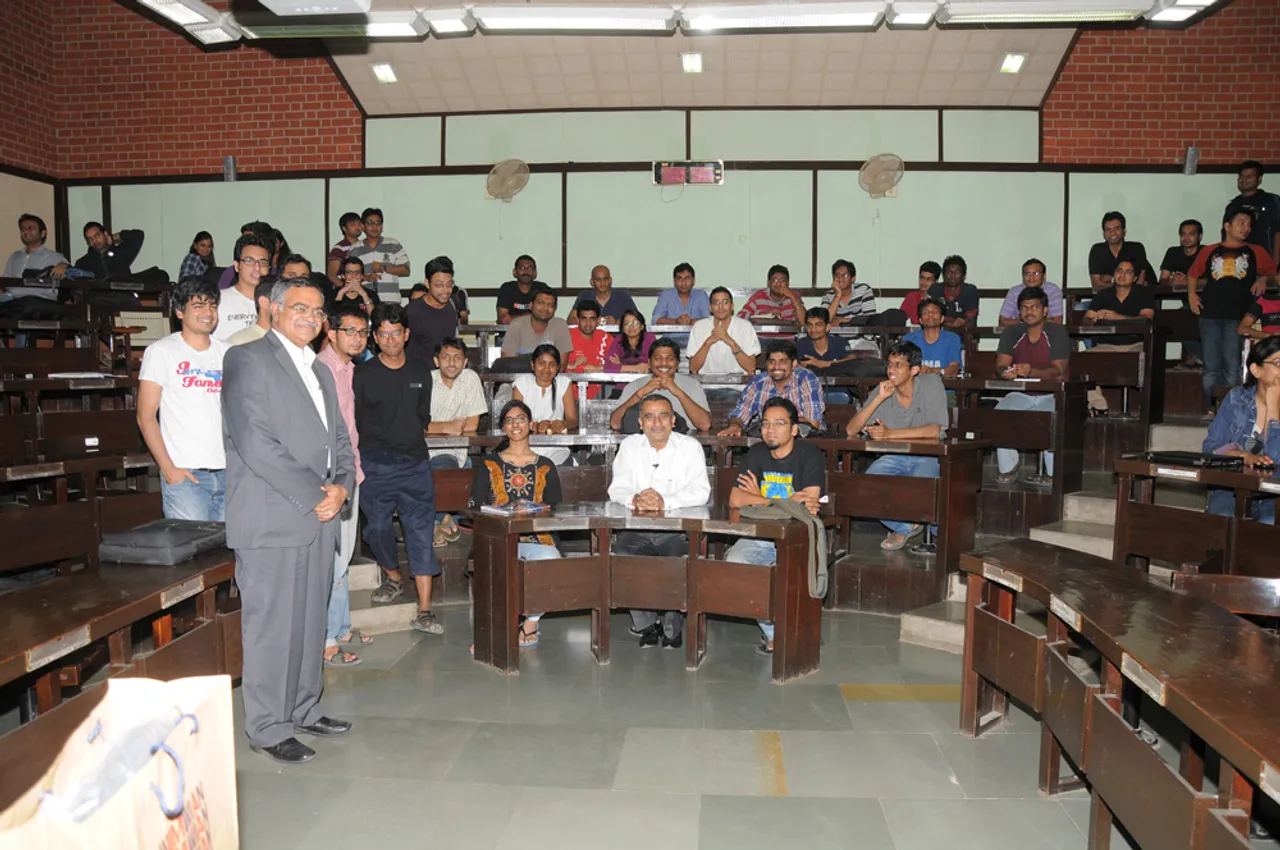 It was in 2008 that the country's premier B-school, the Indian Institute of Management, Ahmedabad (IIM-A), made a tryst with something Indians love – films. IIM-A introduced an elective course on the film industry conceptualized and taught by film producer Kandaswamy Bharathan. The course is extremely popular, with over 1,000 students having taken it up so far. An alumnus of IIM-A himself, Kandaswamy is Joint Managing Director of Kavithalayaa, a reputed Chennai-based film and television production house. It was founded by his father-in-law, K. Balachander, Dadasaheb Phalke Awardee, and a film director known to make bold and impactful films. Kandaswamy's wife Pushpa is keenly involved with Kavithalayaa asManaging Director, nurturing the legacy of her father. The production house has produced award-winning films like 'Roja', 'Annamalai' and 'Muthu', to name just a few.Here, Kandaswamy speaks about his course, the film industry in the south, changing audience choices, COVID impact, the OTT challenge and more…    
1.Tell us about your course at IIM-A that you have been teaching for 15 years.
It is called 'Contemporary Film industry - a business perspective'. The key objective of the elective course is to provide a comprehensive understanding of the creative, business and technology aspects of the film industry. It was recognised as 'an innovation in management education in India' at a national conference organised on the sidelines of the IIM-A Golden Jubilee events in 2011. The course has been refreshed over the years, particularly recently, in view of the shift to digital platforms and changes in audience behaviour post-COVID.
An interesting component of the course is that students work in groups of six to write a story for a virtual film, cast real-life artists for their characters, prepare a business plan for their proposed film and create marketing strategies and teasers, trailers and posters. This assignment takes the students into the real world of what happens behind the cameras and helps them apply their class learning in a practical context.
The typical roles for an MBA in this industry are in strategy, marketing and brand management, and corporate finance functions. Over 50 students would have joined the industry over the past decade and are working for entertainment companies including Disney+, Sony Entertainment, Viacom 18 Motion Pictures, Amazon Prime, Netflix, Phantom Films, Kavithalayaa, and others.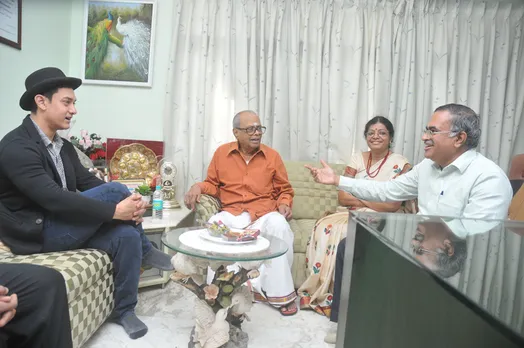 It is a matter of great satisfaction when my students write in telling me how the course has been very helpful in shaping their career goals. I teach a similar course at the Indian School of Business (ISB) Hyderabad. I also give guest lectures on Globalization of Bollywood at many well-known B-schools in the US and Singapore.
Also Read: How Sarna is showcasing Odisha's best-kept secrets through its artisans & indigenous communities
2. What according to you are the factors responsible for a film's success?
A movie is an experiential product and hence its success can only be gauged by the nature of the audience experience. The inherent risks of film-making stem from the fact that there are no guarantees with regard to how the audience will respond to a movie.
A unique story idea, a strong screenplay, proper casting (star power) of the principal characters, great performances,  enchanting song and dance sequences, combined with superior production values, contribute to a film's success. The audience must feel empathy with the characters which eventually leads to engagement with the storytelling. Sustained audience engagement throughout a film is vital. These days, positive word-of-mouth (mostly through social media) that gets transmitted in the early days of a movie's release creates a multiplier effect.
3. 'Jai Bhim' and 'Marakkar' failed to make the cut for this year's Oscar nominations. Why do Indian films not win accolades at the international level? 
I have myself been asking this question to myself and through various forums. I have not found a satisfactory answer. Many of our films, in spite of their high quality both in terms of storyline and execution, do not get international recognition. It's not that films from Asia do not get recognized. The South Korean film 'Parasite' bagged four Oscars in 2020, becoming the first non-English language film to win the best picture award.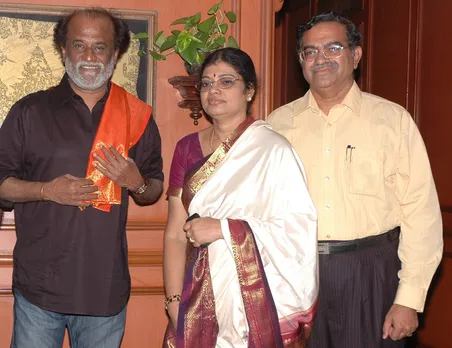 4. How has the portrayal of women changed in Indian cinema over the years?
My father-in-law, K. Balachander, was known for the depiction of strong female characters in his films. Somehow during late 1990s and early 2000s, the trend in storytelling changed and women were involved only in adding spice to a film. However, contemporary films portray women as independent, confident, and career-oriented. They are being recognized for their intrinsic talents and skills and are not objectified.
Pay disparity based on gender still exists in the film industry but the gap is narrowing steadily as we speak. There are organisations within the industry like the 'Women in Cinema Collective' that support women. Also, many scripts are now being written for OTT platforms with women as central characters.  
Also Read: Raju Kendre: Farmer's son connecting youth from tribal & marginalised communities with India's top educational institutions
5. What about the treatment of caste, LGBT and other social issues?
One of our protocols in script selection is to make sure the content is inclusive.
However, in our character design, we focus on the human side of the character more than his or her background or personal choices. Also, we try not to 'force fit' social messages in our storytelling. But if there is a good social message that is inherent and could be conveyed in the narration, we are happy to do it without being too preachy.
6. How has Kavithalayaa adapted to the requirements of OTT platforms?
OTT content has to be of premium quality and appeals to educated, discerning audiences. 
Kavithalayaa has always been making films for class audiences. So we have adapted easily.
We began production of OTT content with the non-fiction documentary web series 'Harmony - with A.R. Rahman' for Amazon Prime Video in August 2018. The show was an exploration of the rare musical traditions that were practised across India and has seen an IMDB rating of 9.2 almost consistently. Kavithalayaa has been very active in the design and production of content for multiple OTT platforms.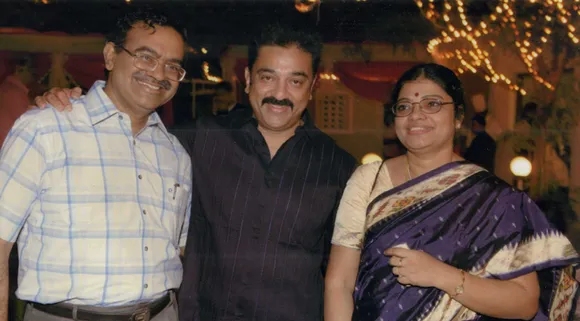 7. As a film-maker, how do you adapt to changing audience choices?
We have built agility and adaptation into our thinking in the last 40 years. Our team of content curators is watchful of the current trends in national and international content on multiple platforms. We also read plenty of current and historical literature.
8. I learnt that you are active in nurturing 'Green Cinema'. Could you elaborate on this?
'Green Cinema' is a very recent initiative by us to promote environment-friendly best practices in film production. For instance, fight scenes set in rural environments may lead to the felling of trees or setting fire to bushes. We appeal to producers and directors to avoid any such destruction of the environment.
Also Read: To Sir, with Love: Bhopal journalist empowers underprivileged girls through education
9. Why is there such a deep association between politics and cinema in Tamil Nadu? 
Historically, for the past 60-70 years, prominent political writers in the state have been using movies as a form of political expression to reach a large Tamil audience.
So, we have had very popular film stars like MGR and Jayalalithaa becoming chief ministers. This trend continues even today. Kamal Haasan has entered politics and there were rumours, now dispelled, that Rajnikanth would be doing so too. It is not fashionable to say you are politically neutral in Tamil Nadu!
10. What are some exciting new projects you are working on?
Kavithalayaa is currently producing 'Ramani vs Ramani 3.0' for Aha (Tamil). It is the sequel of a highly popular TV series that we had launched in the late 90s. We have also signed an exciting project with Disney+Hotstar for a web movie. Another interesting project is for Sony LIV titled 'Anonymous'.
I am keen to make films on micro-level climate change in the urban and rural areas. Another theme that fascinates me is how humankind is so divided these days. Perhaps, COVID will make us look at the big picture and not stay preoccupied with petty issues. I wonder, can we start looking at ourselves as one big family?
(Aruna Raghuram is a freelance journalist based in Ahmedabad. She writes on parenting, personalities, women's issues, environment, and other social causes.)
Also Read: Seral Murmu: The Santhali filmmaker highlighting tribal issues and culture through cinema