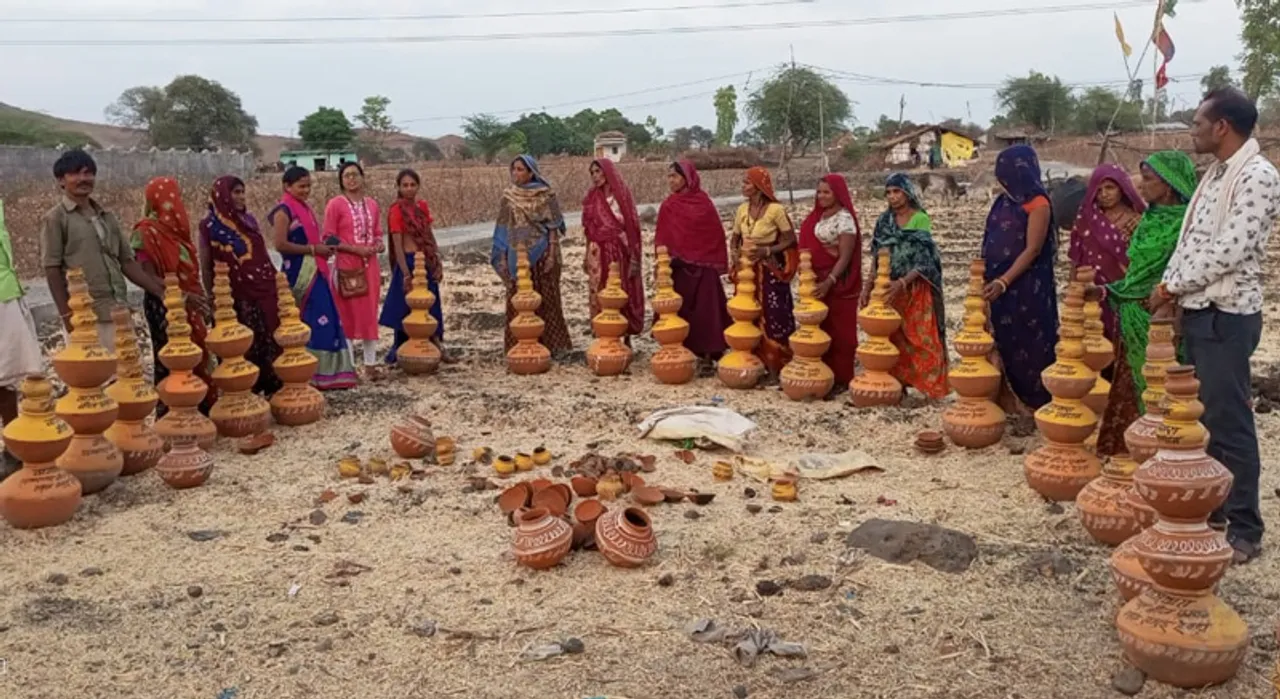 wp:html /
Today is International Day of the World's Indigenous Peoples. This year, the day comes with an extra cheer for the tribal community in India as one of them, Droupadi Murmu, holds the apex seat of President under the country's Constitution. Coincidentally this year's theme is 'The Role of Indigenous Women in the Preservation and Transmission of Traditional Knowledge'.  
 The tribal community accounts for 8.5 percent of the country's population and 13.5 percent of Rajasthan's population (as per Census 2011). 
On the pillars of Krishi Swaraj, Jal-Beej Swaraj and Mrida Swaraj rests the strength of sovereignty among the tribal community in Southern Rajasthan. Empowering the community to lead their own development through a bottom-up approach forms the basis of true governance. 'Our land, our people, our forest' should be the thrust of development for the tribal people through a decentralized government.
This community has retained social, cultural, economic and political characteristics that are diverse from those of the governing societies in which they live. But they are still striving for basic rights for livelihood, food and nutrition security, and, most importantly, preserving their culture.
Amid rapid industrialisation, the tribal community and their way of living are fast disappearing in many parts of India.
Also Read: Fagun: India's only Santhali newspaper giving a fresh lease of life to tribal language & culture
The reasons are not difficult to find. With the mushrooming of industries, the equilibrium of age-old culture and practices of tribals has been disturbed, resulting in inequality.
In addition, the market-oriented agricultural policy of the government has led to the underdevelopment of the tribal areas. The traditional crops that the community used to grow and consume to fulfil their nutritional needs have been replaced by other grains. Climate change is also forcing the tribal farmers to quit farming, leading to further depreciation of their socio-economic web.
The financial gains from developmental activities carried out in tribal areas, like mining, have not been shared with them.
The plight of tribal women is even worse. Although working as caretakers and bread earners in their community, tribal women face marginalization, and gender and class discrimination even today. They have been prevented from exercising their rights to development in accordance with their own needs and interests.
Also Read: Tribal women turn entrepreneurs with Tasar silk farming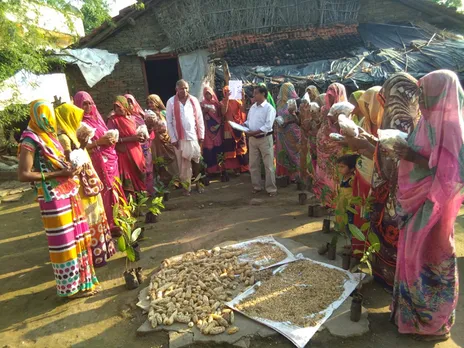 According to international consultations jointly facilitated by UNESCO and the Internal Council of Science (ICSU), "Traditional knowledge is a cumulative body of knowledge, know-how, practices and representations maintained and developed by people with extended histories of interaction with the natural environment. These sophisticated sets of understandings, interpretations and meanings are part and parcel of a cultural complex that encompasses language, naming and classification systems, resource use practices, ritual, spirituality and worldviews."
However, all is not lost. The Government, with support from civil society organisations, is taking measures to improve the state of affairs. One such civil society organisation, Vaagdhara, which works for the sustainable livelihood of the community, is empowering tribal women with its ideology of Sachchi Kheti. It is promoting the traditional farming methods.
Also Read: Snehakunja: Preserving biodiversity through empowerment of tribals in Western Ghats of Karnataka
Certainly, development is important. But it should not be at the cost of affecting a community's culture. The paradigms of development should be matched with the aspirations and culture of the indigenous community. Aimed at strengthening the tribal communities, an increase in budgetary allocation in the last few years is commendable. But many spaces still need to be identified and require infusion. 
Added measures like protection of the tribal sovereignty are desired for the restoration of tribal culture and their dignified livelihood. Providing elementary education; amenities according to the needs of the indigenous people, nutri-sensitive farming with a circular economy approach, strengthening village-level democratic institutions to understand and cater to the indigenous development model, involvement of the community people without any gender bias in governance and investments diverted to develop indigenous systems rather than catering to market forces are the factors which will strengthen tribal sovereignty through a decentralised government protecting the cultural rights of the indigenous people.
(Jayesh Joshi is secretary of the Rajasthan-based civil society organization, Vaagdhara. Views expressed in the article are those of the author.)
Also Read: How tribal women farmers are conserving native seeds & ensuring nutritional security