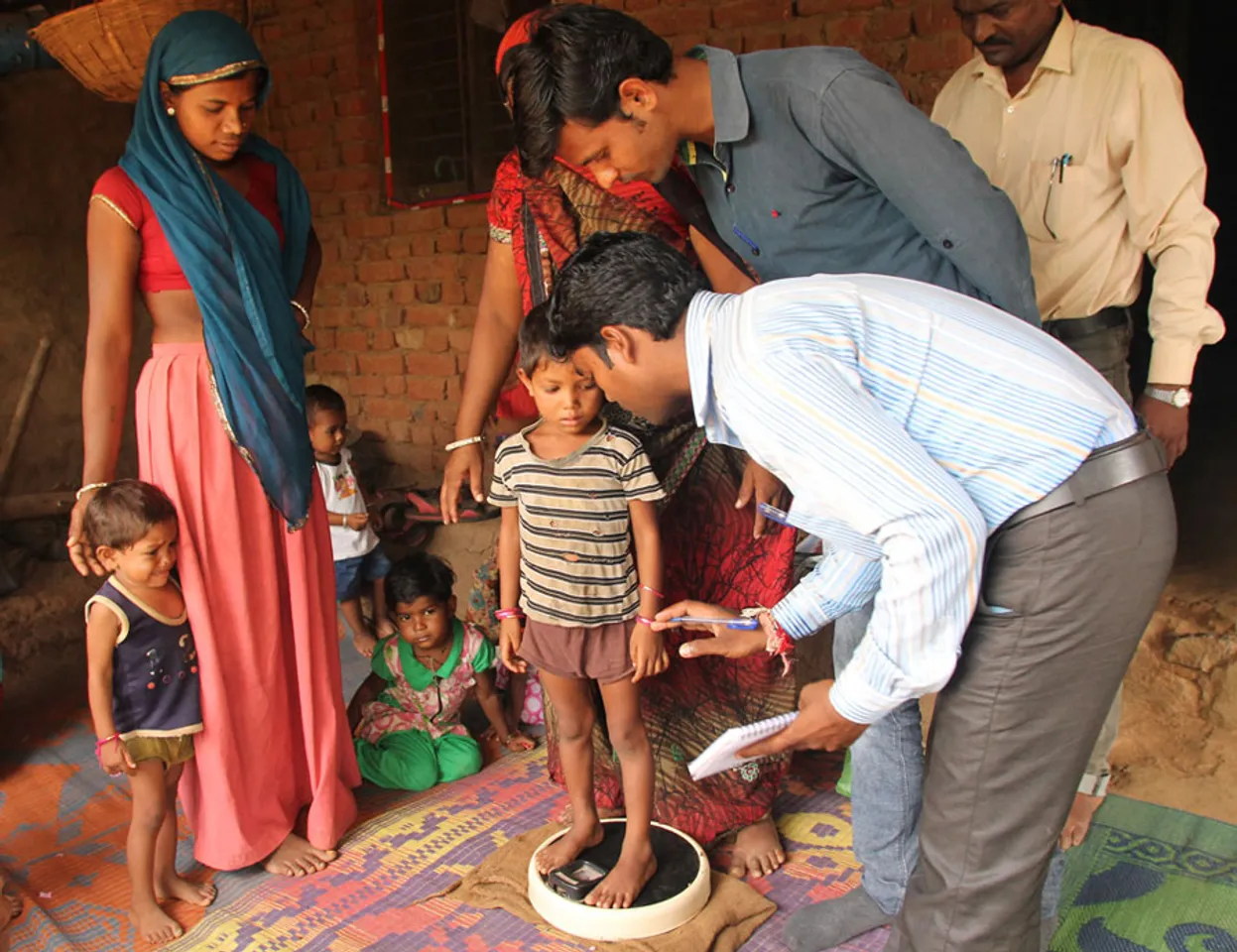 wp:html /
A 12-year-old boy was mortgaged to some pastoralists for Rs 2,000 per month in Rajasthan's tribal-dominated Banswara district last winter. His 41-year-old father Hakru Mangla could barely arrange two square meals and thought the boy could earn some money through the arrangement. So the child tagged along with the nomadic community for several months, grazing sheep and goats from dawn to dusk, eating what the herders fed him and sleeping where they stopped for the night.
Fortunately, he was rescued in April this year by a team of child rights activists and police. Sona Tabiyar, a field worker of the NGO Vaagdhara in Lambaghata village, says a colleague alerted her about Hakru's son. "I informed the child helpline and they contacted the child welfare committee and police. The boy was rescued from Pali," she says.
Also Read: Gyanada: where children from Mumbai's slums code, compute and create apps
Hakru claims some pastoralists came to Lambaghata, scouting for children to accompany them as workers and his son went without informing him. Hakru's wife left him for another man a few years back and he has only one son. He makes a living by working on his small piece of land where he grows corn for his consumption and works under the MNREGA scheme when work is available.
The lost childhood
The harsh practice of mortgaging children is not uncommon in the tribal areas of Rajasthan.
The problem has been compounded by the Coronavirus lockdown, which has dried up the already meagre income for families. There has been an increase in the number of cases at the Vaagdhara child helpline, which receives and addresses complaints regarding child labour, violence and sexual harassment.
Kalavati, 14, who was working in a brick kiln, says she worked from 7 am to 7 pm carrying and loading heavy bricks into trollies. She earned Rs150 per day.
"I did it willingly to help my mother. My father died a few years back and my mother has to take care of four children. She used to go to the kiln earlier but in the lockdown, I started going," says Kalavati.
Also Read: COVID-19: India's handicrafts exports nosedive 40%; artisans turn daily wagers to make ends meet
Vaagdhara, which works in 1,000 villages of Rajasthan, Gujarat and Madhya Pradesh to promote child rights, sustainable farming and governance, has been trying to end such cases where hunger and poverty force parents to send children to work instead of school.
To engage with children and give them a platform, Vaagdhara has set up one bal panchayat each in 303 gram panchayats of the 1,000 villages. "Each bal panchayat has 10 boys and 10 girls as members. A Vaagdhara volunteer is appointed as a bal mitra. The panchayat holds regular meetings where children gather and discuss issues and problems," says Majid Khan, programme lead for child rights at Vaagdhara.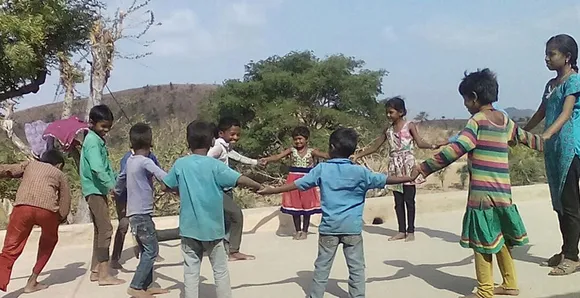 Monika Bamaniya, 16, is a member of the bal panchayat in Lambaghata. The bal panchayat members go house to house and try to convince the parents not to send kids to work. "Some of the parents have understood and are sending children to school," she says.
Also Read: COVID-19 creating India's new urban poor: Magician, jeweller & teacher turn vegetable vendors
During the Covid pandemic when schools were shut, Vaagdhara volunteers asked B. Ed graduates in villages to teach children so that their education would not suffer. "In several places, there were no online classes due to poor connectivity and many children do not have mobiles phones, so we engaged the youth in the villages," he adds.
Each committee has 25 members including two children. The committees raise issues of development, inform residents about schemes and policies and promote a healthy environment for children by ensuring they are provided education and health facilities and are not exploited for labour.
Fighting poverty with sustainable farming
Banswara is among the country's 250 most backward districts as identified by the Union Ministry of Panchayati Raj in 2006. As per the NFHS 4, 51.8 percent of children under 5 years and 35.3 percent of women in the district are underweight. There is a very high prevalence of anaemia with 85.4 percent of children (aged 6-59 months) and 79 percent of women between 15-49 years being iron deficient.
Also Read: Rajasthan: Women turn entrepreneurs and earn in lakhs thanks to microcredit
There are few industries or economic development in the region and agriculture is the mainstay of the population.
Jayesh Joshi, Secretary of the organization, says that the community reflected that the earlier situation had not been so bad. "When we would interact with elders, they would tell us that the traditional agriculture had been sustainable and the tribal diet was rich in food diversity and nutrition. This led us to consider if we could revive some of the old practices," he says.
Vaagdhara is trying to create a self-sufficient, decentralized society that is not dependent on the market.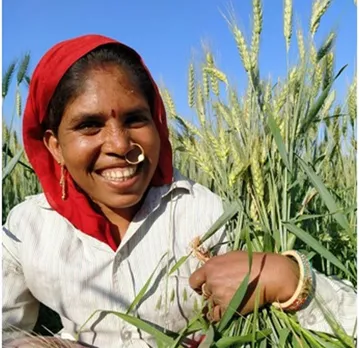 After partnering with the World Food Programme in 2006, Vaagdhara launched its sustainable integrated farming system in 2008. This envisaged reducing farmers' dependence on the market by saving and sowing their own seeds, making organic fertiliser and manure from their livestock and growing healthy and nutritious food.
Also Read: Nirmaan: A BITS Pilani students' initiative that's now empowering millions of youth, women & tribals
"We created groups of 20 women and trained them in organic farming, making vermicompost and fertilisers. They were given local seeds and told how to preserve them for the next season. We wanted to reduce their dependence on the inputs purchased from the market which was a major expense and they often had to take loans," says Jayesh.
These women's 'Saksham Samuh' trained other women in their villages in integrated farming practices which have had beneficial effects. Kamla Bai, 50, would vouch for the impact that Vaagdhara has brought about in her village, Salaria.
Earlier, they used to grow some maize for own consumption. "We used a lot of inputs like seeds, fertilizers, DAP which meant expenses of about Rs5000. Many were forced to take loans up to Rs15,000," Kamla says.
Vaagdhara showed them how to grow organic food and also gave them seeds of various crops. Now women have made nutrition gardens in their homes and grow maize, wheat, lentils, fruits and vegetables including potatoes, tomatoes, onions, turmeric, chilli, coriander, papaya, berries, mango and gooseberry.
Also Read: How i-Saksham's young education leaders are driving change in Bihar's most backward districts
"This has helped tackle the problem of malnutrition. Earlier people would mainly eat thick maize chapattis with buttermilk. But now the diet is more nutritious and balanced with vegetables and fruits," she says. Also, men were forced to migrate earlier due to lack of job opportunities but with organic farming, several have chosen to stay back.
Impact, empowerment & incomes
Today, Vaagdhara is working with over 20,000 women farmer self-help groups or SHGs across three states. In Madhya Pradesh it works in 40 villages in Jhabua and Ratlam districts while in Gujarat it works in 80 villages in Dahod district.
The target is to take the concept of integrated farming and development to 1 lakh families by 2022. Khan says Vaagdhara recently surveyed the impact of the sustainable integrated farming programme in the last three years.
Also Read: COVID-19: From farmers, migrants to sex workers, Goonj's 'dignity for work' rebuilds life across India
Khan says an average family's income from farming activities and MNREGA work is about Rs60,000-70,000 per year. "Earlier they had no savings. Now since they have no input costs in agriculture, they have some savings. Moreover, it has addressed the issue of food security and malnutrition," he says.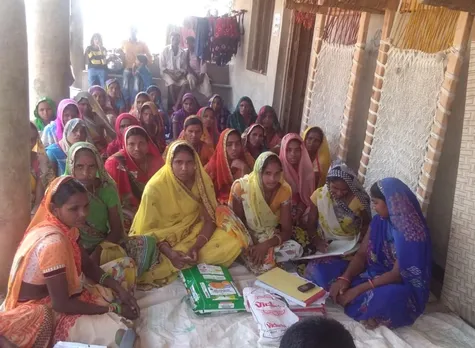 Vaagdhara has also facilitated the setting up of two farmer producer organisations to help farmers with market linkages, sale of their produce in local markets and distribution of local varieties of seeds.
Also Read: Tribal women turn entrepreneurs with Tasar silk farming
Through its intervention in governance, Vaagdhara hopes to involve the tribal community decision-making and policy framing so that the indigenous knowledge and traditional customs are kept in mind.
On every 30-40 villages, there is a Janjatiya Swaraj Sangathan with members drawn from the village development child rights committees. This organisation raises issues of development and programme implementation with government officials.
Talking about the impact of two decades of Vaagdhara, Jayesh says the organization has helped to create youth leadership, increase participation of people in governance and decision- making and empower women as agents of change. "The real impact will be when people themselves come forward to demand change and a voice in the development process," he says.
(Urvashi Dev Rawal is a Jaipur-based journalist specialising in development, gender, and political reporting)
Also Read: How Bengaluru's Hasiru Dala has given identity & dignity to over 10,000 faceless waste pickers