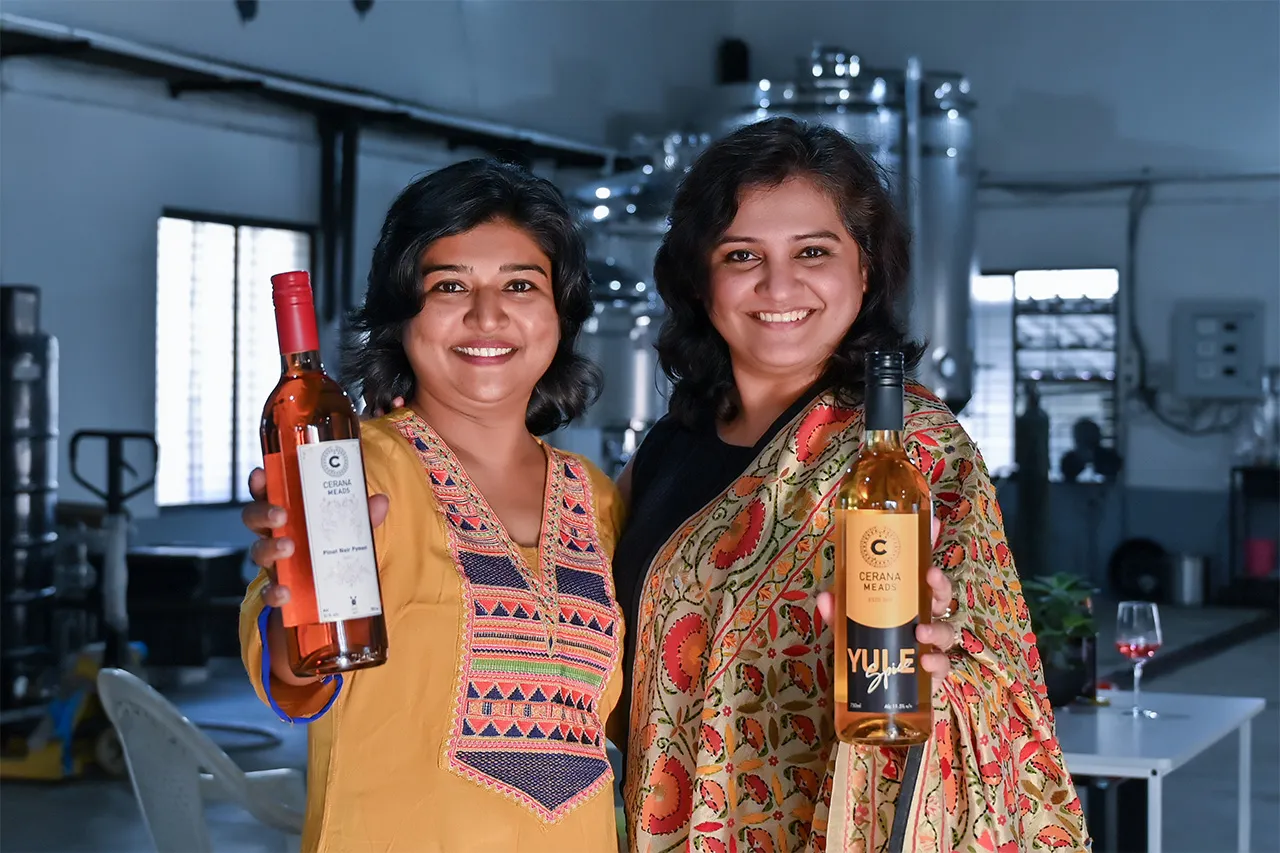 When Yoginee Budhkar was pursuing her doctorate in biotechnology in Mumbai in 2011, she met a professor who had come from the UK. He told her about meads – an alcoholic beverage made using honey, spices and water. The word 'honey' excited Yoginee because, since childhood, she was fascinated by honeybees – how they built colonies, the special cell for the queen bee and their behaviour genetics. 
Meads, to her, was a chance to combine her passion for honey bees with her doctorate in biotechnology and create something new. 
"When I told him I was visiting London and Edinburgh in August that year, the professor asked me to try the heather flower honey mead there. Heather honey is made by bees collecting nectar from the flowers of the heather plant. This honey is fermented to make the mead," Yoginee says.
However, when she went there, she could not find the mead as she was unaware of heather mead brands. "The thought kept lingering on my mind, and I decided to make my own batch of mead at home. I had some knowledge about fermentation being a biotech graduate, and thus started my experiments with meads," she says.
Mead – an ancient honey wine
Mead is one of the ancient drinks of India as it finds a mention in the Rigveda as 'Soma'. The Rigveda goes back to 1700–1100 BCE. In fact, the word mead is believed to have been derived from the Sanskrit word 'madhu', which means honey.
Yoginee started her experiment with a litre of honey-water mixture and used the baker's yeast instead of wine yeast for fermentation as that's what she could lay her hands on.
The result was just half a litre of mead, which she gave to her lab mates for tasting. "The response was encouraging and prompted me to get better. I began to look for videos on mead-making," Yoginee says.
Also Read: Tage Rita: Arunachal woman entrepreneur making India's first organic kiwi wine Naara Aaba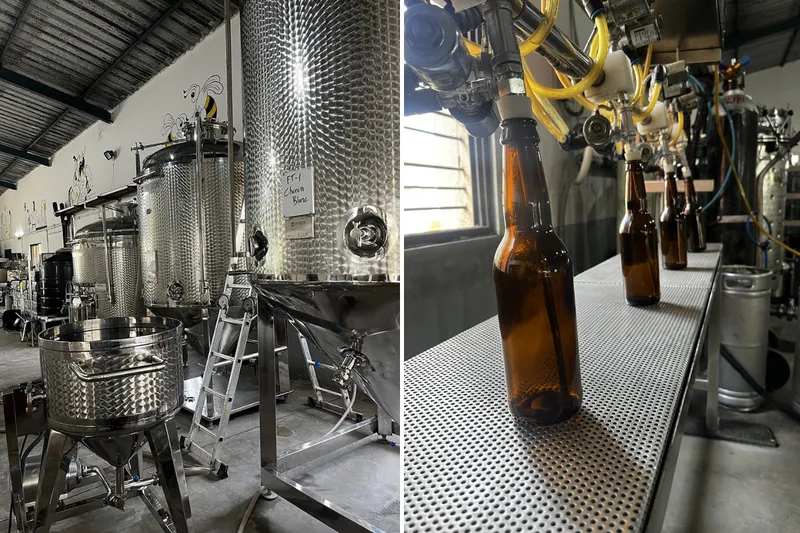 Among those who tasted Yoginee's first mead was Dr Ashwini Deore, who then went abroad to pursue her post-doctoral fellowship. By 2013, Yoginee was sure she wanted her startup to make honey-based wine. 
"The first thing I did was to take permission from my parents, and then I started telling my friends, and one of them was Ashwini. She came back in August 2014 after her course and we began our research on meads," she says.
Meanwhile, Yoginee delved deeper into mead-making. She studied advanced mead-making at UC Davis, California in 2017.
Also Read: How this 27-year-old woman entrepreneur is taking camel milk products from Thar across India
The duo then started looking for contract manufacturing for meads but at that time, the laws did not allow the commercial fermentation of honey. "So we began our attempts to convince the excise department to pass this law allowing the commercial fermentation of honey. We got a meeting with the Excise Minister in Mumbai in April 2017. During the meeting, he told us that he wanted to promote the industry as it supports beekeepers as well as farmers besides being beneficial for pollination. Moreover, the tribals were also well versed with beekeeping and could benefit from it," Yoginee recollects.
The birth of Cerana Meads
After getting the official go-ahead, Ashwini and Yogini finalized a place to take on rent in June 2018 and Cerana Meads was born. The meadery is in the Sinnar region of Nashik, Maharashtra. "In December 2019, we got our final license. We began to build our product inventory in January 2020 but then Covid hit and we could not do make much headway. The real boost came only in June 2020 when the government allowed the opening of retail stores," she says.
The next challenge was marketing as mead was, and even today is, a relatively new category in the alcoholic beverage segment. While beer is made using fermented fruits, wine is made with fermented grains and meads with fermented honey.
The first two categories are firmly established in India. "We faced a lot of trouble in getting into the market. But now we are seeing a steady growth in sales," Yoginee says.
Also Read: How a Manipur mother's hand-knitted shoes found global market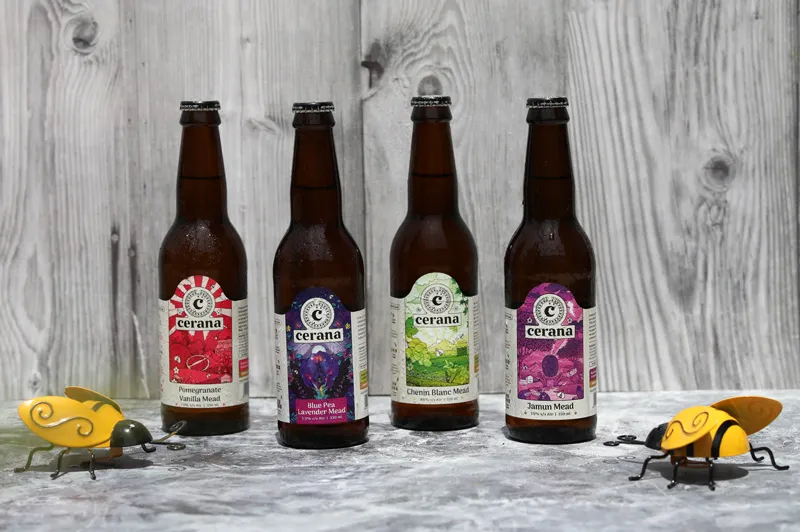 The two women entrepreneurs have so far invested Rs3.5 crore into the venture.
Right now, Cerana sells its products in Pune, Nashik, Mumbai, Navi Mumbai and Thane in Maharashtra. "We offer six products – four of them have less than 10 percent alcohol and come in 330 ml pints. They are all carbonated. The other two products have 11 to 12 percent alcohol which is similar to wine," says Ashwini. 
"Mead is a versatile drink and we have dry meads which do not contain added or a lot of residual sugars," Yoginee says.
Cerena Meads is seeing an annual growth of 20 percent in sales. "This year, we are expecting 250 percent growth and are on track to achieve it," Yoginee points out.
Also Read: Dehradun: How Purkal Stree Shakti is quilting joys & empowering women in the foothills of the Himalayas
Sustainable operations
The startup uses different types of honey procured from across the country. "The mustard honey comes from Rajasthan and is used in our Blue Pea Lavender Mead while litchi honey is procured from Bihar and multi-floral honey comes from Himachal. The fourth is jamun honey which comes from the Satpura region along the Maharashtra-Madhya Pradesh border," Yoginee says.
With a sharp focus on environment and ecology, Cerana only buys honey which is collected from the 'super chamber' of the bee box, at a premium cost. The super chamber in a beehive is where the bees store surplus honey.
"In the super chamber honeybees use their proboscis and fanning, which reduces the moisture in honey and seal it with wax. So we use only sealed combed honey and our meads are not made from honey stolen from the bees," Ashiwini says proudly.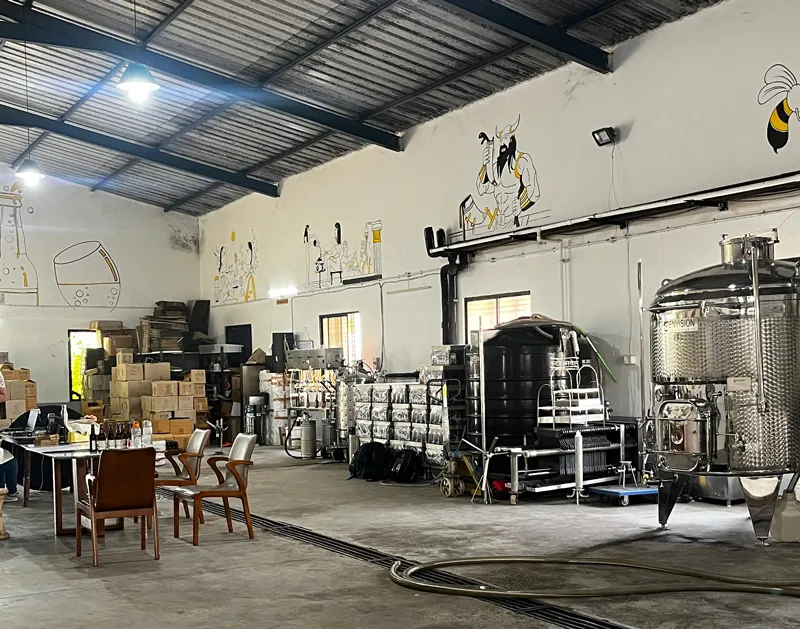 Honey has a long shelf life and the duo stores it at the meadery. "As and when the batches are planned, we dilute honey to make the 'must' (raw material that is fermented) and add yeast. It takes seven to eight days to prepare a low-alcoholic beverage and 15-20 days for meads with higher alcoholic content. In Maharashtra, mead falls under the fruit wine category," she says.
Cerana Meads also sells honey through its website. It is available in three flavours – multi floral honey, jamun honey and lychee honey.
To minimise electricity consumption at the meadery, its cooling system is automated and uses environment-friendly coolants. The tanks in which the mead is fermented are insulated to slow down the temperature loss, resulting in energy saving.
"We convert the fruit waste generated during mead making into compost. It is used for gardening," Ashwini says.
Currently, the awareness around meads is low. "We are trying to get people to choose mead as honey is the only raw material and we are also giving back to nature. It is a sustainable alcoholic beverage," she adds
(Mona Singh is a Rajasthan-based writer and wanderer)
Also Read: Samoolam: How Usha Varia's home business crocheted a success story while empowering rural women in Bihar