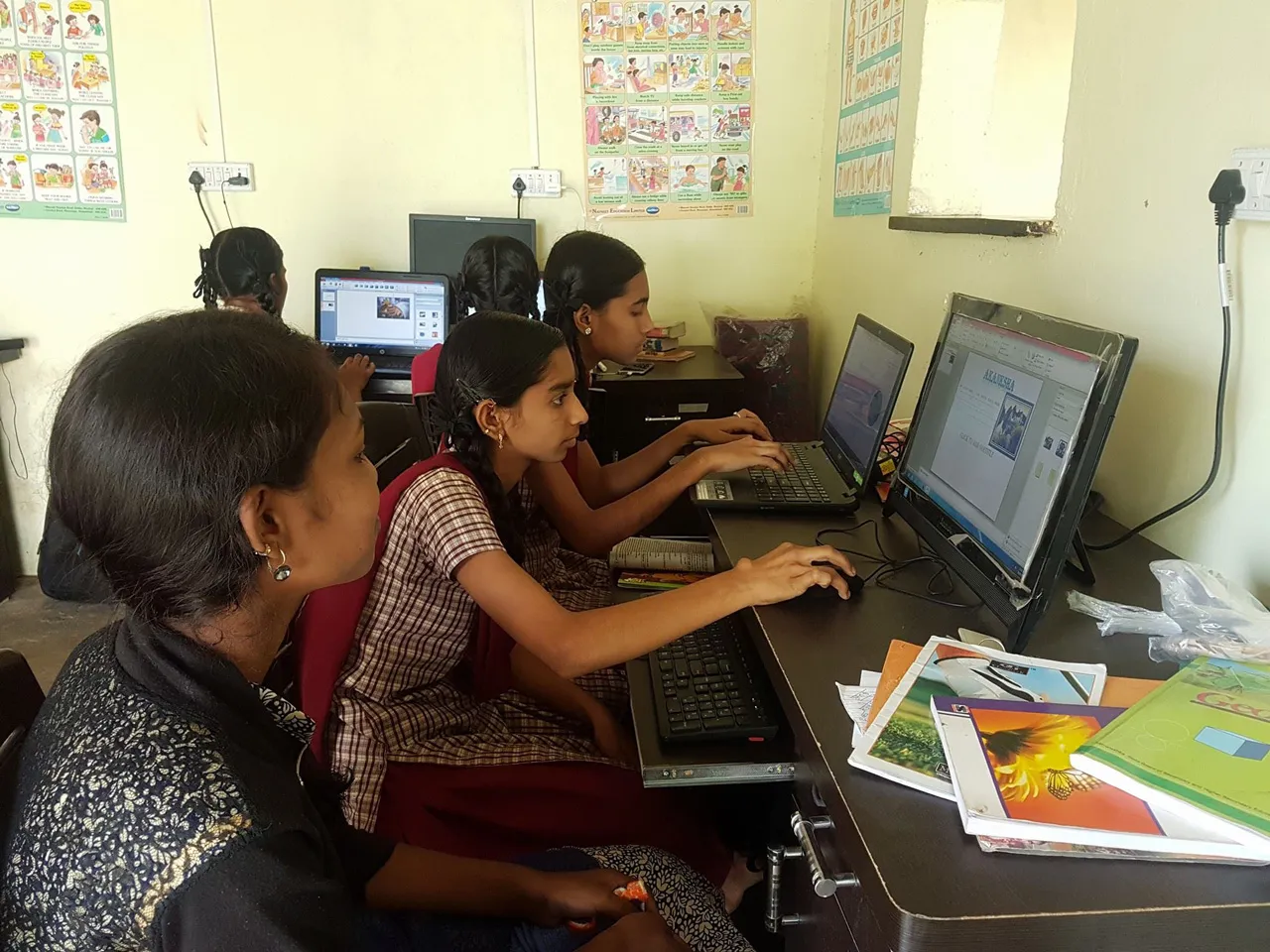 Saif Ansari recently had the opportunity to stay at the Taj Mahal Palace Hotel in Mumbai while shooting for an advertisement for Meta, the technology giant earlier named Facebook, Inc. For Saif, who grew up in Mumbai's Dharavi, Asia's largest slum, it was a life-changing experience.
"That night I was lying on my bed thinking how my life has changed. There was a time when I had no home and, at that moment, I was staying in one of the most expensive hotels in the world. Things are changing for me but I know there is still a long way to go," says 27-year-old Saif.
In 2010, Saif met Nawneet Rajan, a filmmaker who had come from the US to make a documentary on Dharavi. That meeting turned things around for Saif, who was studying in class 10 at that time.
"Members of an NGO asked us to show Dharavi to Nawneet Sir. In return, we would get some money. I was happy to do that because of the money. But the more I tagged along with Nawneet sir, the more I got interested in filmmaking," recollects Saif.
Nawneet taught Saif editing and using the camera. At that time, he was not serious about his studies or career. But after meeting Nawneet, he got interested in filmmaking.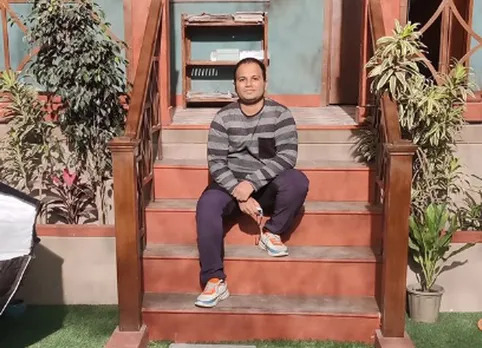 "I did not have any idea what to do in life. But my interest in filmmaking grew as I stayed with Nawneet Sir. He trained me in every aspect of life, from helping me gain confidence to getting skilled in video and filmmaking," says Saif.
He pursued mass media during graduation and learnt basic computer skills, filmmaking and video editing. Nawneet paid the fee for the course, he says.
Now, 13 years later, Saif is working with Utsav Bhagat, a film editor who works on advertisements for big brands and films.
Also Read: Gyanada: where children from Mumbai's slums code, compute and create apps 
"He is an experienced video editor. I have learnt a lot from him," says Saif who earns Rs35,000 per month. He has managed to buy a house in Govandi, Mumbai, where he lives with his parents. Saif and his family are happy that their years of struggle are behind them.
Code to Success
Nawneet, 46, is the man who has changed the lives of 675 youngsters in Dharavi, including Saif.
Nawneet came from the US in 2010 to make a short film on people living in Dharavi. The film was well-received, and Nawneet received accolades for his work. But it also triggered in him the desire to do something more for the people of Dharavi.
"Films can win awards, make money and create awareness. But only awareness is not enough; I wanted to make an impact. I wanted to make efforts to change their situation," says Nawneet.
With this thought, Nawneet returned to Mumbai and started an NGO in 2014 named after his documentary film, Dharavi Diary.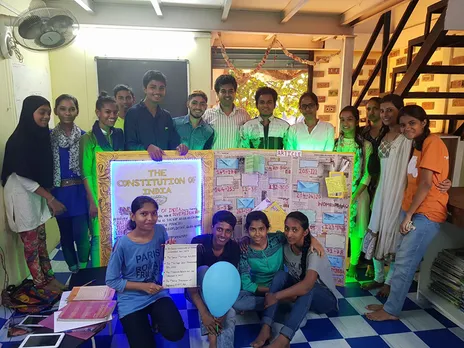 "I saw youngsters playing games on their mobile phones. I thought why not give them a challenging job on their mobile phone rather instead of just playing games? The process of learning to code and building mobile applications was challenging as well as fun for the youth," says Nawneet.
When he approached some youngsters, 12 of them showed interest in learning to code. Nawneet started teaching them about building smartphone applications.
Also Read: Sakhi for Girls' Education: 100% pass, zero dropouts among girls in Mumbai slums
The young men and women put their skills to good use and built applications to tackle the day-to-day community problems in Dharavi. In 2015, four girls from Dharavi created applications for community development. They were 'Women Fight Back' for women's safety, 'Clean and Green' to make Dharavi clean, 'Padhai' for online education, and Paani to generate awareness about water conservation among the residents of Dharavi.
Apart from coding, Dharavi Diary offers various skill development programmes including communication skills, confidence building, basic computer courses, technology skills, leadership skills and creativity, empowering the youth from slums to become harbingers of change and realise their potential.
To promote education and innovation, Dharavi Diary has also developed its own content which makes learning concepts easier through story-telling. Its programmes help the participants to learn skills using the hands-on STEAM (Science Technology Engineering Arts Mathematics) methodology.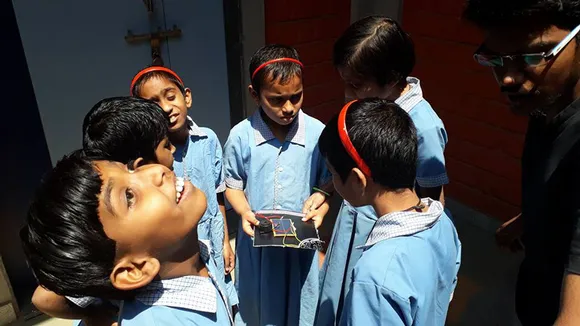 Its centres, equipped with laptops and a library, provide the resources needed by young minds to experiment with technology. The NGO hosts speakers and experts from various fields to interact with the youth. "Even experts from NASA have come to our centres," adds Nawneet.
Sharing success
Apart from experts visiting Dharavi Diary and training them in various skills, the NGO is creating mentors within the Dharavi community.
The youth who have learned from the NGO and are pursuing higher education devote their time and share knowledge with the younger people.
In return, they are paid stipends which help them fund their education. "The stipends vary from Rs3000 to Rs15000 per month depending upon the time they put in.
Dharavi Diary also funds the education of students pursuing higher studies who can't afford the fees.
Also Read: Adhik Kadam: The man providing education and carefree childhood to orphaned girls in Jammu and Kashmir
Ansuja Madival is a case in point. Ansuja lost her father when she was 12 years old. Her mother worked as a housemaid to earn a living. Ansuja studied in a private school. "It was tough for my mother to run the house, but she dreamed of providing us education so that we could do better in life and end the cycle of poverty," says Ansuja.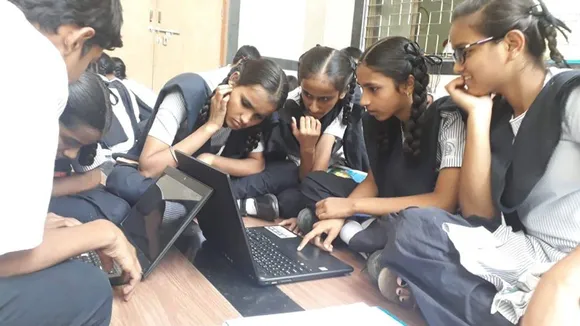 She got connected with Dharavi Diary through one of her friends. 
The NGO taught her coding and she built the 'Women Fight Back' app for the safety of the women of Dharavi.
Ansuja also appeared in a Ted Talk when she was in class 11. "I never imagined I would be speaking in front of so many people and on such a huge platform. I have met many famous personalities too. It was a proud moment for me and Nawneet sir," she says.
Also Read: This Jaipur NGO has brought a SMILE to thousands of women and children
Ansuja, now 22, is pursuing her post-graduation in Mass Media from SNDT College. She also volunteers at Dharavi Diary.
Since the project was started from Dharavi, the non-profit took on the name but Nawneet did not want to restrict his work to Dharavi.
"Apart from centres here, we run our programmes in six government schools in Mumbai," says Nawneet, who has also replicated the Dharavi Diary model in Pune and Bihar.
Talking about funds to run the non-profit, Nawneet said that he receives donations from individuals and corporates. He also keeps tabs on government fellowships that the youngsters can apply for. 
(Bilal Khan is a Mumbai-based independent journalist. He covers grassroot issues, LGBTQ community and loves to write positive and inspiring stories.)
Also Read: How Toybank's learning-through-play is helping at-risk children grow into responsible adults