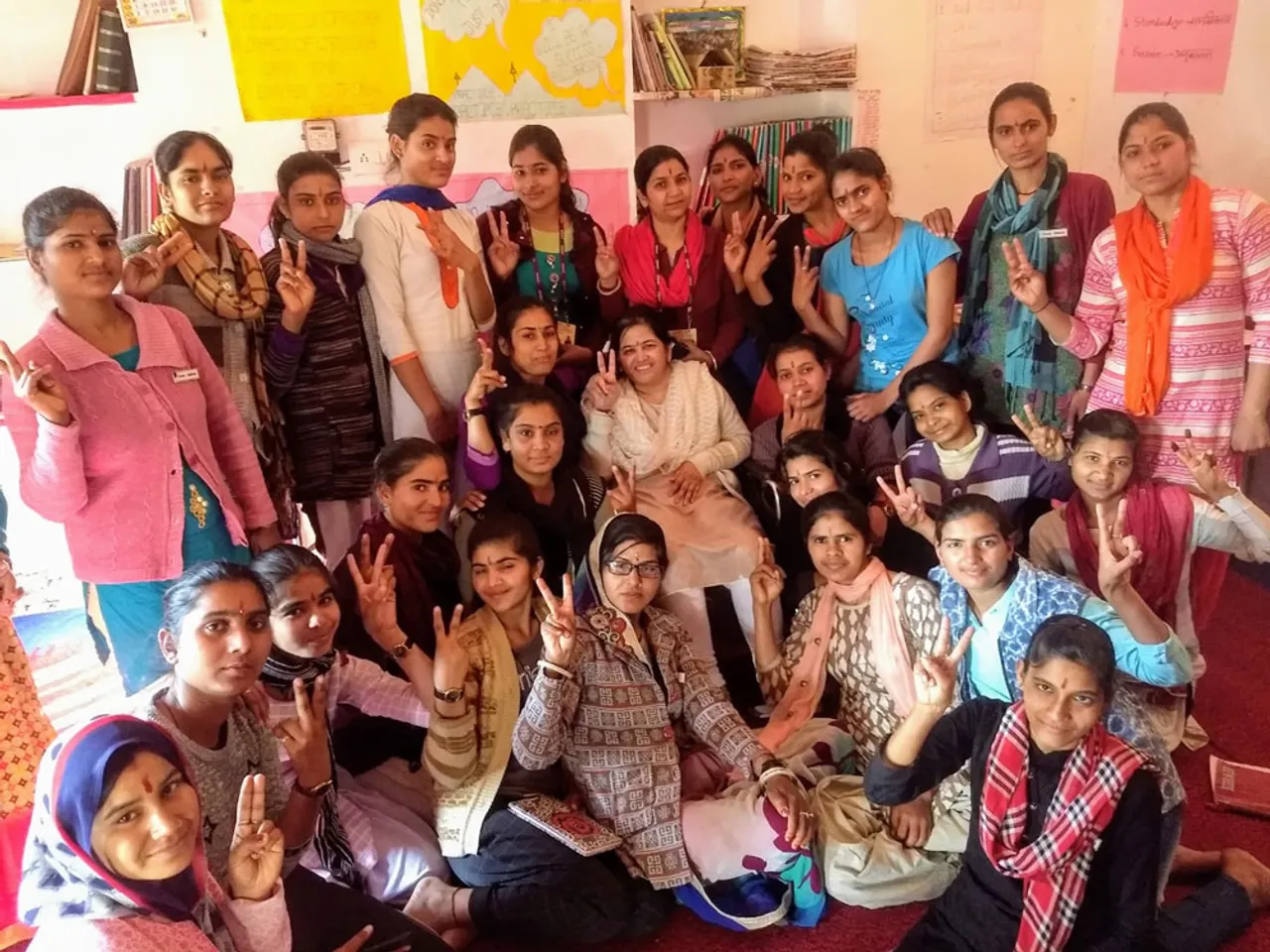 Ritika, a confident young woman who works with multinational company Genpact in Jaipur, earns well for herself and lives in her own house. What's unusual about that, one would ask. It's Ritika's story that is exceptional.
Ritika reached Jaipur from Delhi on a train about 20 years back. She was five years old and had got lost at the Delhi station from where she boarded a train that bought her to Jaipur.
She was picked up by police and admitted to the Balika Griha (girls' shelter) in Jaipur where she lived for the next 13 years, growing up with other orphaned girls. While the staff at the girls' home was mostly indifferent to the children, Ritika remembers Kamini Shukla spending hours with the girls, counselling them, listening to their problems and providing a shoulder to cry on.
Also Read: Sakhi for Girls' Education: 100% pass, zero dropouts among girls in Mumbai slums
"The staff was indifferent to the girls and those who failed were married off. However, Kamini di would always fight for our right to study," says Ritika, who topped in her college.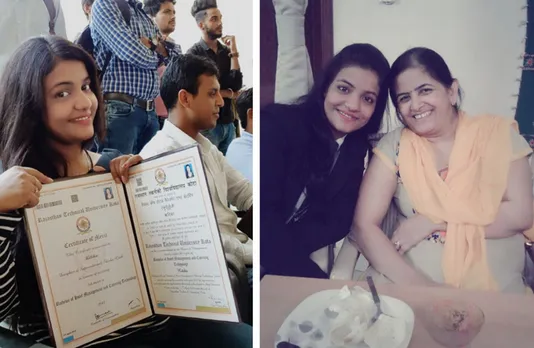 It's thanks to Kamini, founder of the NGO SMILE, that Ritika and scores of other girls are living a life of pride and self-respect.
Also Read: Listening, teaching & inspiring: How Chennai's TQI is mentoring students in 30 districts
Making a meaningful difference
SMILE stands for Society for Mobilising and Improving Life Experiences of Underprivileged Children and Women.
The NGO works collaboratively with shelter homes run by the Rajasthan government -- Balika Griha, Mahila Sadan and Kishore Griha.
Over the years, SMILE has helped to educate over 5,000 women and girls; counselled around 15,000 and provided vocational training to about 10,000. Over 500 women have been equipped with leadership skills and self-defence training while health awareness training has been given to 2,000 women in the slums of Jaipur.
Kamini has been working in the social sector for the past 35 years. A postgraduate in economics from Rajasthan University, she has been associated with several organisations as a consultant. She was also among women activists from Rajasthan who filed a PIL in the Supreme Court under the collective platform of Vishakha to bring in guidelines against sexual harassment at the workplace after the Bhanwari Devi gang rape case in 1992.
Also Read: Abha Kunj: Zero-cost education gives a better future to Indore's underprivileged kids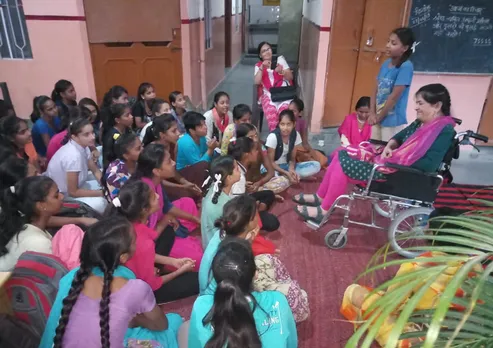 SMILE came about when Kamini and other like-minded women decided to work for women and children. Kamini, Anita Bhanawat, a professor, and Dr Manju Rani are the founder members of SMILE.
The organisation has a core team of 25 members which includes teachers and trainers who are paid for conducting courses. "Many organisations were working only for media coverage and we felt there was a need for a genuine organization," she says.
From destitute to confident young women
In 2004, when SMILE began work in the Balika Griha, a shelter for destitute girls aged between 6 and 18 years, it was a ramshackle place with very few facilities. "We began providing vocational training and life skills so the girls would become independent," says Kamini.
Also Read: How Toybank's learning-through-play is helping at-risk children grow into responsible adults
With no family support, the girls had no one to share their feelings with. Some of them were orphans, some had run away from home while others were separated from families.
"They would confide in me and tell me about the issues they faced at the centre. I would take them up with the staff. We were able to send back successfully the kids who could remember some details about their families," she says.
There were 60-70 girls in the centre and they were trained in bag-making, candle-making, beauty culture, computers, stitching and tailoring. One of the successful entrepreneurs is Asha Pareta. Hailing from Kota, she and her boyfriend fled to Jaipur in 2005 after their families objected to their relationship.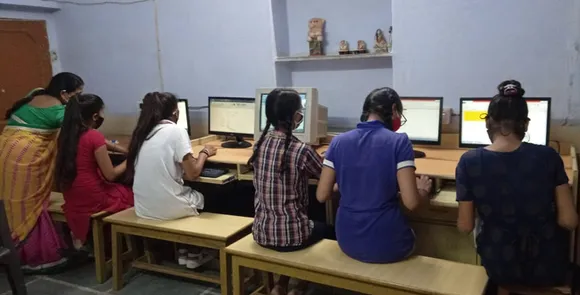 Asha, who was barely 13-14 years then, lived in the Mahila Sadan for six months and is thankful to Kamini for turning around her life. "Kamini ma'am was caring and understanding. I was depressed but she patiently explained things to me and guided me. I took the beauty culture course while in the shelter. And today that is helping me earn my living," says Asha who got married to her boyfriend in 2010 and lives in Kota.
Also Read: How i-Saksham's young education leaders are driving change in Bihar's most backward districts
Asha opened her own parlour in 2011 and is opening a second branch in October. "Kamini ma'am is wonderful. She is my guru. I owe everything to her," says Asha.
SMILE also works with women at the Mahila Sadan in Jaipur. The government-run women's shelter is for destitute women above 18 years of age who have suffered any violence or have recovered from mental illness.
Women are provided training in stitching and tailoring, craftwork, weaving, diya and candle making, tie and dye so they can stand on their own feet. In addition, they are told about laws for women and government programmes that they could access.
Apart from the government-run shelters, SMILE also worked in over 25 slums in Jaipur to spread awareness about health and hygiene. Jai Ho Jan Vikas Kendras were set up to give vocational training in cutting and tailoring, beauty culture to women from the slums. The women were charged Rs100 for the six-month course.
Also Read: Gyanada: where children from Mumbai's slums code, compute and create apps
Two months back, a centre was opened in Baiya village, 100 km from Jaisalmer where Manganiyars live.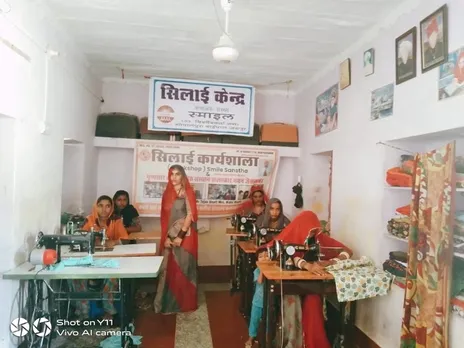 SMILE also carried out a leadership training project in Kishanpura village near Jaipur. It was held from 2016 to 2019 and 30 girls who had passed class 12 were enrolled.
The girls were told about life skills, critical thinking, team building, peer pressure, knowledge about laws relating to women, labour, health and education.
Also Read: Impulse NGO Network: How Meghalaya's anti-trafficking warrior has helped save over 72,000 lives from slavery
"This programme was very successful. We took them to banks, hospitals, schools and panchayats to see their work. The girls gained confidence and learnt problem-solving skills," says Kamini.
Education for all
Currently, SMILE is running a learning centre in Sanganer, on the outskirts of Jaipur with about 50 girls.
Children are helped with their studies by teachers from SMILE. Additionally, they are taught life skills, games and extra-curricular activities. They are also given nutritional supplements such as fruits and snacks as most girls are anaemic and underweight.
The learning centre is based on the pattern of a knowledge centre that SMILE had operated in Kishanpura village from 2014-2019 for girls from classes 8 to 12. "Seeing its success, we opened the Sanganer centre," says Kamini.
Also Read: Rescuing mortgaged kids, giving tribals a voice in decision-making, how Vaagdhara is bringing change from ground up
Gauri Soni perhaps exemplifies how the right support and motivation can turn around a child's life. The 13-year-old, who joined the SMILE learning centre two years back, is bubbling with confidence as she shares her experience.
"I joined the centre when I was in class 7. The first day I went to the centre, the teachers not only taught us our school syllabus but made us play games and other extracurricular which we didn't have in our school. We had a lot of fun," she says.
"The teachers tell us motivational stories and we have learnt so many new things. Before I joined here, the only career option I knew was to become a teacher. But now I know there are so many options," she says.
She is all praise for Kamini. "Ma'am is very loving. She gives us a topic and tells us to write our views on it. This has helped us to develop critical thinking," says Gauri.
(Urvashi Dev Rawal is a Jaipur-based journalist specialising in development, gender, and political reporting)
Also Read: From chalk-and-talk to doing-and-learning, how Bangalore's Mantra4Change is transforming education in under-resourced schools