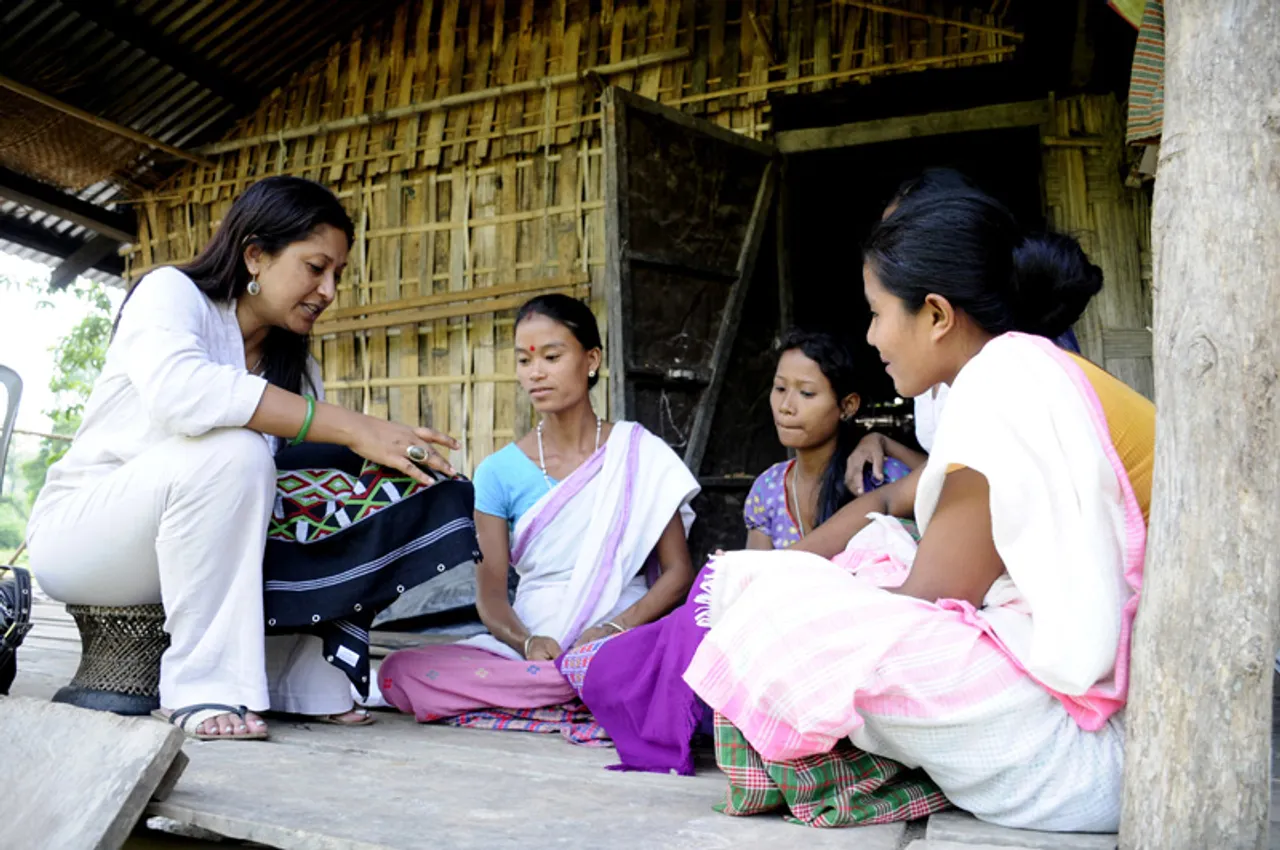 A young girl who lacked confidence due to her weight shared her insecurities on social media. She was soon approached by a stranger through the Messenger app who offered to help her overcome low self-esteem through 'the right techniques' to achieve what society considers 'ideal weight for girls', eventually convincing her to take off her clothes during a chat through a web camera. This person was part of a group of human traffickers who shot videos of vulnerable girls and then blackmailed them into a racket.
The traffickers released this girl's video on pornographic sites.
"The traffickers reach out as someone pretending to understand us well, and after building trust they often resort to webcam talking, blackmailing, etc.," says Hasina Kharbhih, founder and Chair of Impulse NGO Network, which addresses the issue of unsafe migration, exploitation, and human trafficking in South East Asia.
Also Read: Snehil Dhall: Policemen's friend who decodes crime using psychology
Kharbhih says loneliness, mental health issues, body image issues, economic and social insecurities are the most common reasons why the youth fall into the trap of these traffickers. While technology proved to be a boon during the COVID-19 pandemic, it also boosted online human trafficking.
Globally, the business of human trafficking leads to $150 billion in profits annually, according to the ILO.
Saving lives, providing livelihood
Over the last 31 years, Impulse Model has collectively dealt with over 72,796 cases in the eight northeastern states of India besides north Bengal, Nepal, Myanmar, and Bangladesh.
Also Read: Entrepreneurs from North East share how to build startups despite limitations of infrastructure & market linkages
The non-profit had, however, begun its journey in 1987 to provide economic livelihood opportunities to women so that they could give better education to their children instead of sending them to work.
In 1996, the Supreme Court's ban on timber from the North-Eastern States greatly impacted the livelihood of the indigenous people.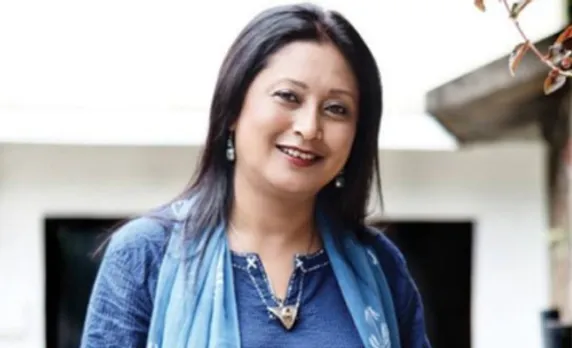 While working for the betterment of local artisans, who used bamboo and cane, Hasina came across several cases of missing children, increased migration, and child labour. "The cases led us to question the situation. Until that moment, I hadn't realised the intensity of human trafficking," she recalls Hasina.
This instance led to the shift in INGON's prominent agenda from economic resilience market to checking human trafficking.
Also Read: How Prerana is helping thousands of girls get out of intergenerational sex trade
At around the same time, Hasina was invited to a South Asia Consultation on Action against Trafficking and Sexual Exploitation Calcutta (ATSEC), where she interacted with people from several NGOs. "I came back with a lot of learning and information but no solution. I spoke to a few of my team members and we knew that we had to intervene because no one deserves to be enslaved," she says.
"I was reminding everyone who I was, where I come from, and the problems of the Northeast. I requested them to inform us if they come across any girls from the North East," she recollects.
The first reply came from Mumbai's Prerana Anti-Human Trafficking, founded by Priti Patkar and Pravin Patkar. "Two girls from Meghalaya were rescued from the Kamathipura red-light area in Mumbai. The next big question was how do we go about this? We started finding the families of these girls and preparing case studies. Meanwhile, another girl from Tripura was rescued and since then the cases kept on increasing," she says.
Also Read: How COVID-19 has changed India's sex work industry
The Impulse Model = 6Ps + 6Rs
Years of experience and intervention in various trafficking cases gave birth to the Impulse Model that consists of 6Ps and 6Rs. The six Ps stand for Partnership, Prevention, Protection, Policing, Press and prosecution while the 6Rs denote Reporting, Rescue, Rehabilitation, Repatriation, Re-integration and Restitution.
"We have created a lot of tools, manuals and training…as the world is changing, we are evolving to create easier tools to make training relevant," she adds.
The 6P+6R model has helped in re-trafficking by partnering with stakeholders from public and private sectors to ensure that victims and survivors are provided with adequate assistance and services as per the law.
"We work towards providing training to law enforcement agencies, like we collaborate with police training schools in eight states of the North East. We have state partners who are specialized in providing training on all aspect of human trafficking to police and other allied departments," she says.
Also Read: Rescuing mortgaged kids, giving tribals a voice in decision-making, how Vaagdhara is bringing change from ground up
Impulse Model also has an Impulse Case Management Centre (ICMC) technology platform on case management and manuals to prevent human trafficking through awareness programmes and sensitising people.
Impulse Model provides support to the parents of missing children to register FIR and its State Partners accompany the enforcement teams in rescue operations.
Those who are rescued are offered shelter homes, provided with education, and employment. The network also tracks the victims for two years to ensure that the survivor is safe and on the road to recovery.
Also Read: Nirmaan: A BITS Pilani students' initiative that's now empowering millions of youth, women & tribals
How human trafficking is changing in India
However, the Impulse model is evolving with the changes in trafficking. "The trend has been changing drastically in the last 6-7 years. Earlier, when it started, it was more about people migrating for work from rural to urban, which led them to be exploited.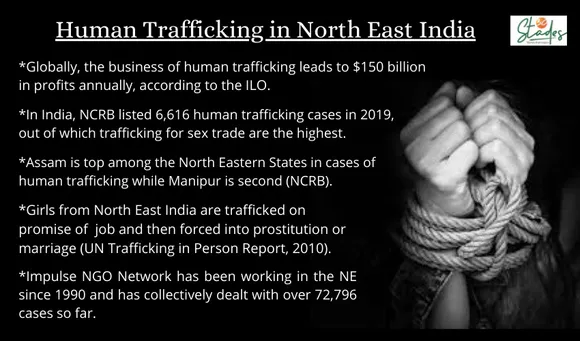 "Gradually, it was women and children being trafficked across borders for labour. In the course of time, we also saw educated girls being trafficked who migrated for work outside the North East of India," says Hasina.
Hasina believes that the challenges posed by online trafficking will require some time to be understood and prevented. She's working on the creation of online tools to understand the human trafficking trends to combat the issue. INGON is focusing on understanding how the crime can be detected and how people are being vulnerable, who are using these spaces, which will eventually enable them to come up with solutions and preventive measures. 
Also Read: How i-Saksham's young education leaders are driving change in Bihar's most backward districts
To tackle this situation, Hasina's initiative Impulse Empower is providing livelihood opportunity to artisans so that they don't have to migrate for work.
Migrants who lost their job and returned due to COVID19 are also increasingly interested in the programme.
Commenting on the ground level impact, Hasina says, "When I look back at my 17-year-old self, who started Impulse NGO Network, I realise that everyone is talking about human trafficking now. The denial is not there; they now understand that anyone can be trafficked. The system is working in a more collaborative way and more cases are being reported." Hasina reiterates that at the end of the day, it's the survivor's courage that makes a case successful. 
(Rishika Agarwal is a Patna-based writer specialising in art, culture and human interest stories)
Also Read: Rescue Foundation: How Triveni Acharya saved over 6,000 girls from forced prostitution