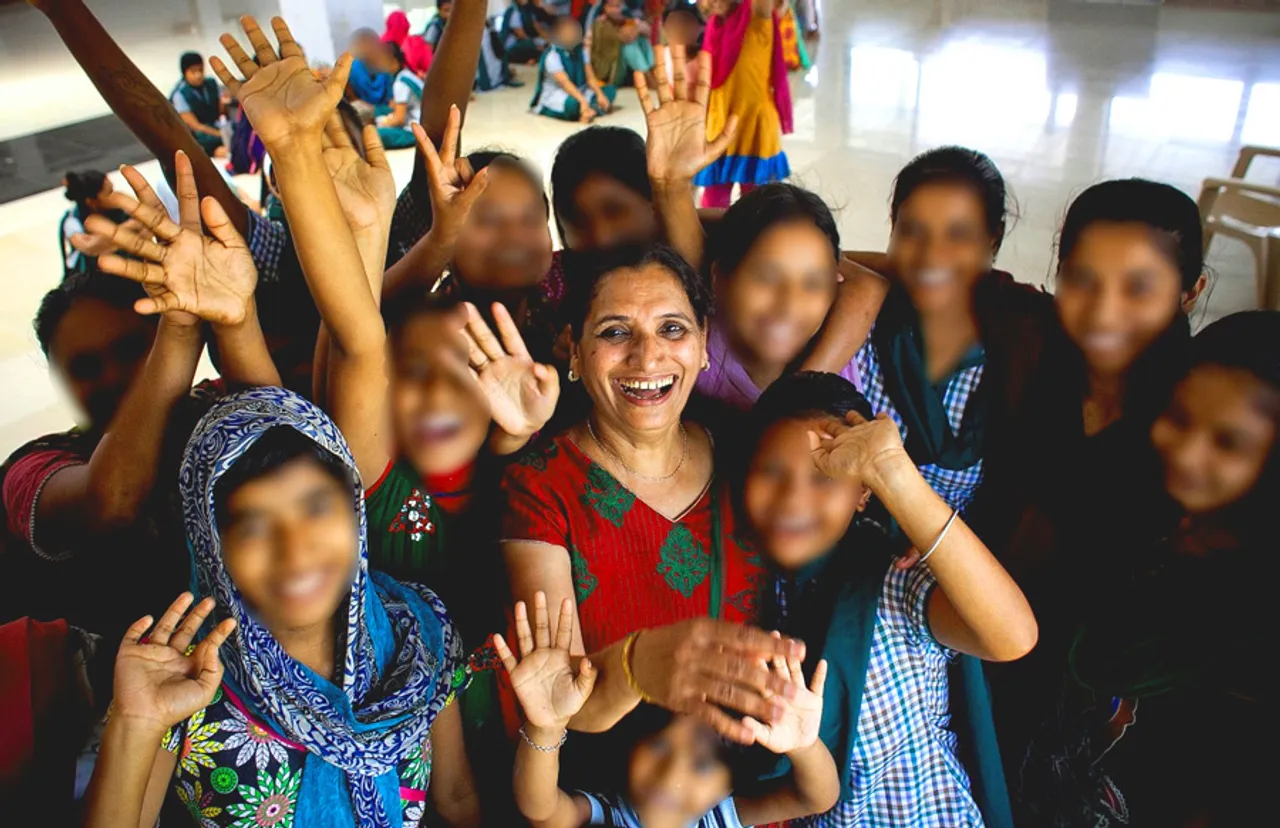 About eight years back, a young girl was sitting with a newborn baby at a railway station in Mumbai. She was traumatised and could not speak when she was found by a team of NGO Rescue Foundation and taken to a shelter home in Boisar, about 100km from Mumbai.
Since she was too shocked to even disclose her name, she was called Anamika – a person without a name. Anamika had been forced into prostitution, which left her physically and emotionally battered. Whenever she was asked anything, she would scream, wail, pull her hair out and even try to commit suicide.
"She must have been around 19 or 20 years. She never spoke; wouldn't tell us what had happened to her and who had trafficked her. She would only cry, her eyes brimming with tears, reflecting the pain she had suffered," says Triveni Acharya, a former investigative journalist who set up the Rescue Foundation in 2005 to rehabilitate and repatriate victims of human trafficking from India, Nepal and Bangladesh who are sold into prostitution.
Also Read: A sex worker in Kolkata's Sonagachhi shares her struggle as Coronavirus lockdown dries up earnings
Rescuing souls, not just human beings
Anamika was treated at a mental health facility for depression and trauma.
The counsellors, social workers and staff at the shelter continued to care for her and, eventually, she was able to give her address and was reunited with her family.
Anamika is just one among thousands of girls trafficked each year and forced into prostitution. Triveni has witnessed numerous harrowing cases of girls from India, Nepal and other countries who are trafficked and end up in brothels.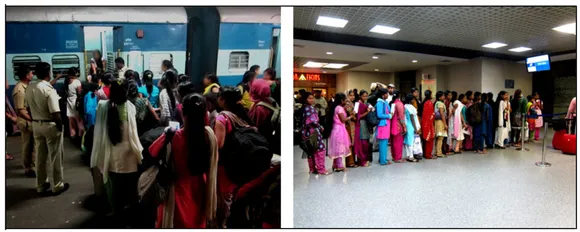 "We have rescued girls as young as four, five and six years. Either they were trafficked or their mothers died in the brothel and they were forced into the flesh trade," says Triveni.
The foundation rescued a four-year-old girl from Kamathipura over 15 years back. She was unable to give any details about her family.
Also Read: Sakhi for Girls' Education: 100% pass, zero dropouts among girls in Mumbai slums
Risking lives during rescue operations
While rescuing, rehabilitation and repatriation of girls is the mission of the foundation, it comes with its share of dangers.
"My husband was returning from a rescue operation when his car was hit by another vehicle," she recollects. But nothing has shaken her resolve.
Triveni says the organisation receives information about missing girls from India, Nepal or Bangladesh. Based on their photos, investigators from Rescue Foundation locate girls in brothels in Mumbai, Thane, Pune, Delhi or Kolkata. If the girl is below 18 years, she can be rescued directly. But if she is above 18 years, her consent is needed.
Also Read: More young women jobless in India than in Bangladesh & China; 25% unemployed
There he talks to a prostitute and takes her into confidence and asks if she would like to leave the brothel. If the girl is agreeable, then on a set day, the decoy customer again visits the brothel. Thereafter, he pays money to the manager, a team of the rescue foundation and police raid the premises.
"It is important to show an exchange of money for us to build a case so we send a decoy customer. Once that is established then the manager and pimp are arrested. The girls are taken to the police station to file a case. After court examination, the girls are handed over to us for rehabilitation," she says.
The scourge of human trafficking
As per the NCRB report for 2019, a total of 2,48,397 women were reported missing during the year. Of these, Maharashtra had the highest number of missing women at 38,506, followed by Madhya Pradesh with 33,893, West Bengal with 31,299 cases, Rajasthan with 16,155 and Odisha with 12,017 cases.
Also Read: Chhutni Devi: Jharkhand's brand ambassador in the fight against witch-hunting
Maharashtra again tops at 282. Andhra Pradesh is second with 245 cases and Assam reported 201 cases, Kerala 180 and West Bengal 172 cases. 
Then the girl would go to selected clients before being sent to the brothel. A 12-year-old girl would get around Rs20,000 per night. Slowly, as they age, their rate falls to Rs5,000 per night, she says.
Laying the stone for Rescue Foundation
The life-changing moment for Triveni came in the late 1990s when she was on a journalistic assignment at a brothel in Kamathipura, then Asia's largest red-light district.
"I was talking to young girls. They spoke of how they were tortured. They were beaten, not allowed to go out, they didn't get any money. Many wanted to go back home. That set me thinking," she says.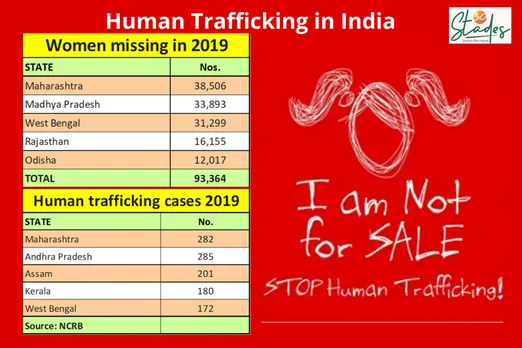 Triveni was distraught and couldn't put the girls out of her mind.  "I felt it was wrong that such young girls were being trafficked for sex."
Back home, she discussed the matter with her husband and they decided to rescue the girls from the brothel. So along with police, the duo went to the brothel in Kamathipura and rescued 14-15 girls.
Also Read: How COVID-19 has changed India's sex work industry
The girls were all from Nepal and Triveni and her husband took the girls to Kathmandu. There they tried to get in touch with the girls' families. "Some went home. We couldn't trace the address of some girls and they were given shelter by an NGO there."
The Acharyas began working with the Nepalese NGO, which would provide information about missing girls and the couple would try to trace them and rescue them.
They set up a shelter at their home where girls rescued from brothels could stay. "We were working on a small scale with support from donations," she says.
But their work was making an impact and started getting noticed. The BBC and ABC did stories on how the couple rescued the Nepali girls sold into prostitution and took them back to Nepal.
The first shelter home was set up in 2000 in Kandivali, a suburb of Mumbai. Today, the foundation has shelters in Delhi, Mumbai, Palghar Pune, Kolkata and Bengaluru.
Weaving a new life
At the shelter home, the girls are counselled to help them overcome years of anguish and suffering. "The girls are mentally and physically shattered. They are often addicted to alcohol, smoking and drugs. They suffer from sexually transmitted diseases. Counselling is given to help them overcome the trauma," she says.
Also Read: More women line up to become surrogates, egg donors as economy slows down
After health check-ups and treatment, the girls are put through art therapy, dance therapy and meditation to help them heal. Not surprisingly the girls don't trust anyone and don't open up.
The girls are given vocational training including tailoring, beautician, making handicrafts, painting, jewellery-making, rearing cattle and agriculture so they can take up jobs and earn a livelihood.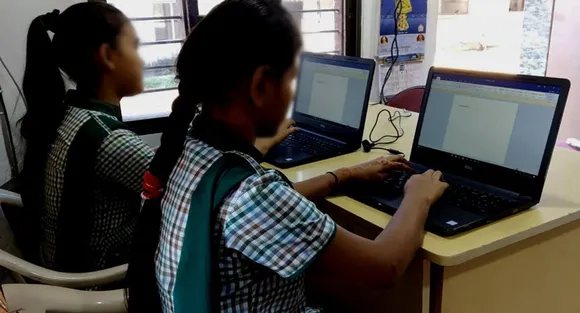 Triveni has won several awards for her efforts including the World of Children Award in 2013 and 2015, the 100 Women Achievers Award by the President of India in 2016, the Taiwan Democracy and Human Rights award in 2010 and the Stree Shakti award in 2008.
Having survived so many challenges and dangers, Triveni says she finds motivation in saving young girls from depths of despair and suffering.
"I put myself in place of these girls or I see my daughter in them and it sends a shiver down my spine to think if we were in their place. That motivates me to continue to fight for the rights and dignity of these women," she says.
(Urvashi Dev Rawal is a Jaipur-based journalist specialising in development, gender, and political reporting)
Also Read: How Prerana is helping thousands of girls get out of intergenerational sex trade