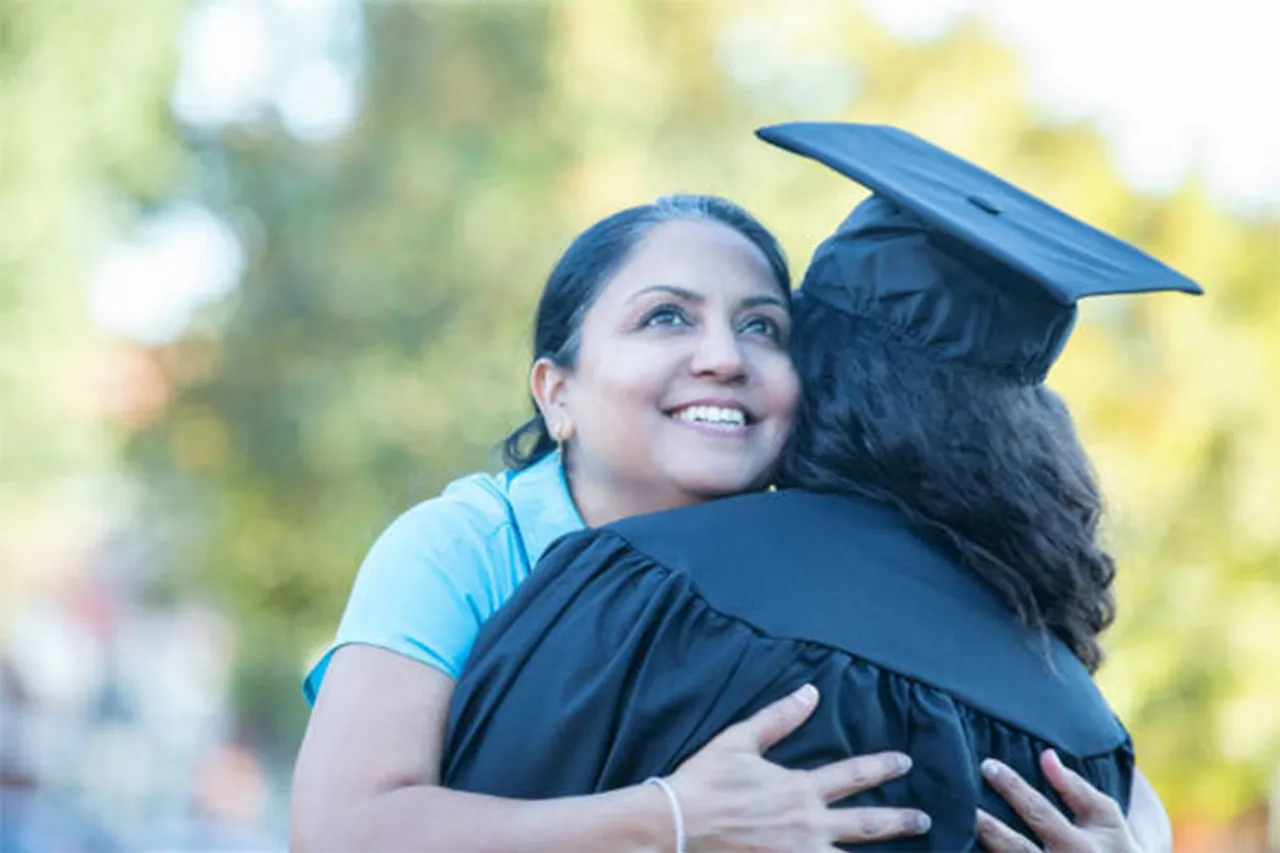 wp:paragraph
India is facing an unprecedented unemployment crisis and young women are the worst affected by it. One out of every four young women (24.4 percent) in India is unemployed against her choice while the number is only 9.5 percent in China and 16.5 percent in Bangladesh, as per data from the World Bank for 2019.
One can assume the situation would have only worsened in 2020 following the Coronavirus pandemic where the batch of 2020 in most colleges could not find suitable employment opportunities due to the lockdown as well as economic slowdown.
Disadvantage women vs men
While the job market is especially tough for young people joining the workforce after completing their education, young women are at an even more disadvantageous position than men despite all the conversation around women empowerment in India.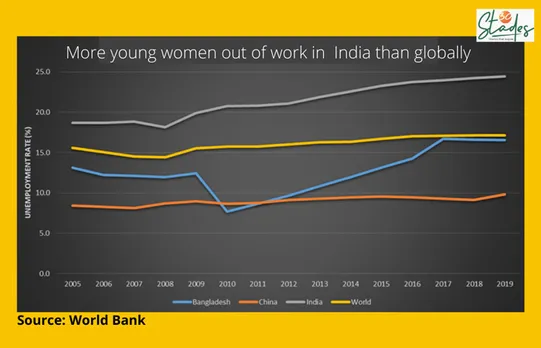 In comparison, youth unemployment among males was 22.7 percent in 2019 up from 19.7 per cent in 2009. According to the World Bank the global average youth unemployment was 17.1 per cent in 2019, marginally up from 16.5 per cent in 2014.
Also Read: LifeCraft: empowering Jharkhand's Kuiani women through fabric hand dyeing
The data clearly suggests that the economic slowdown has taken a bigger toll on women employment than their male counterparts. In the last five-years, the youth unemployment among women is up nearly 200 basis points against a 90 basis points increase in male youth unemployment.
Dr Saundarya Rajesh, social entrepreneur and Founder-President, Avtar Group, says early career women are in larger numbers than at any other level in jobs.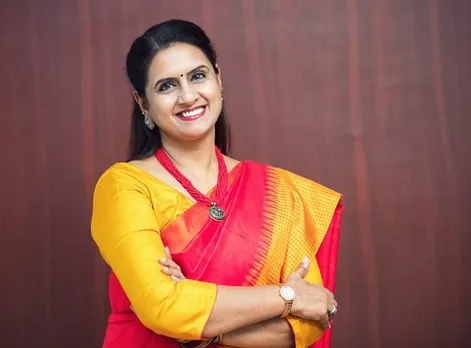 "In fact, in the early career stage, almost 40 to 48 percent are women. But there is an urban and semi-urban divide -- more young women are entering the workplace in urban areas but in tier 2 and tier 3 towns, a lot of educated women are not able to find work due to lack of opportunities," says Dr Rajesh, who has done pioneering work towards creating second careers for women.
Also read: Sakhi for Girls' Education: 100% pass, zero dropouts among girls in Mumbai slums
Pankaj Dutt, Managing Partner of Alexander Hughes' India and Malaysia operations, says at the young or entry level, most companies want to hire people in sales-oriented roles.
Most young women want to work in offices and not in the field.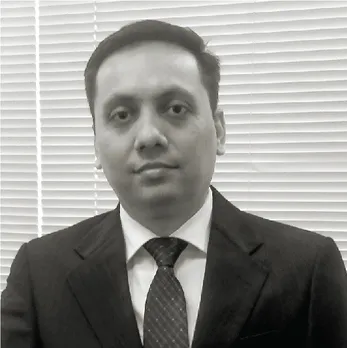 "But the sectors that offer desk jobs, like IT and IT-enabled services and financial services, have been going through a slowdown for some years. Many companies in these sectors have been forced to cut hiring and have reduced headcount," Dutt explains.
Similarly the media industry, retail and hospitality sectors, which absorbed many young women, are facing their own challenges of dwindling revenues and shutdown of operations, he adds. This makes it tougher for young women to find a job soon after passing out of college or completing higher education.
Vidur Gupta, Director, Spectrum Talent Management says when women pass out of college, they prefer office jobs over manufacturing, where vacancies are available.
Also Read: GreenKraft: taking banana bark baskets made in Madurai to Sweden's IKEA & beyond
When it comes to salaries too, Gupta says there is no differentiation in pay gaps at the time of hiring from campuses, even for smaller companies.
However, a pay differential of 25 to 30 percent cannot be ruled out in tier 2 and tier 3 cities, says Dutt.
Indian women's workforce participation less than half of global average
It should also be noted that the headline unemployment undercounts female unemployment in India by a big margin. As per the World Bank methodology, only those seeking a job and unable to find one are counted as unemployed. The data completely skips individuals who have dropped out of the job market and are not seeking employment anymore.
Also Read: Financial literacy turns housewives into community leaders
As such the true scale of unemployment is captured by the work participation rate and on this count again women in India are among the worst in the world.
In comparison, the female work participation rate in Pakistan is 22 percent while it is 36 per cent in Bangladesh and 34 percent in Sri Lanka.
The latest World Bank's Women Business & Law 2021 report also says that working women in India face gender discrimination in terms of remuneration and benefits at work place. According to the report, working women in India score just 25 (out of 100) in terms of pay and benefits against South Asia average of 46.9 and East Asia and Pacific average of 69.
Dutt says a major reason behind the pay gap is a break in career. Most women in India opt out of the workforce at the mid-level, post marriage or maternity. "We see a pay gap when people take a break; it is a personal choice and there is no right or wrong in this. But when someone resumes work after years, then a lot has already changed in the industry and that's why the pay difference arises," he says.
Also Read: Thousands of Rajasthan's rural women empowered through up-skilling in embroidery
Dr Rajesh says when women get to the mid-level phase, they are faced with a lot more challenges. First is the quagmire of choosing between focusing on career and family.
"Sadly, marriage happens to be the number one de-railer of women's careers whereas in the western world, a larger number of married women are part of the workforce," she says.
While women's workforce participation, earning and their economic contribution is very significant, it has been absent from the Indian narrative for a long time.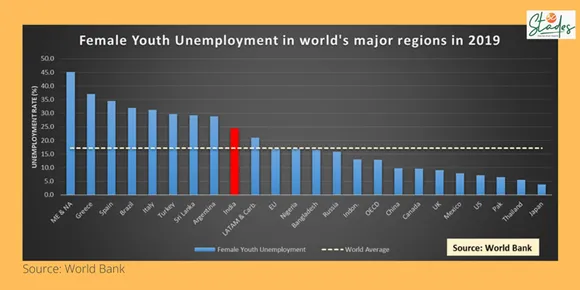 "The fact is that society does not see women as someone who can go out and create a path for herself. They primarily look at her as a mother and as a wife and I completely support women who choose that. But they shouldn't be forced into it, which denies them the opportunity to rise to their fullest capabilities," she says.
Breaking the barriers
The only way to break this cycle is to create ecosystems where marriage or motherhood doesn't become a deal breaker for career women. Post-maternity is a time when a woman faces a career break and this is true of women employees everywhere, across sectors and regions.
Also Read: How mushroom farming is increasing incomes for women in Jharkhand
While the government has made six-month maternity leave and crèches mandatory, they have to reach a critical mass, which is not happening right now. The ecosystem exists in very few pockets. While a city like Bengaluru has a large number of day care and crèches, about 200 km away, one won't find many such facilities. That ecosystem, to develop, will take time.
"One thing that is doable, however, is up-skilling of women and it doesn't take a very long time. If you consider the return on investing 15 weeks or 6 months to develop yourself, it is huge," she adds.
Like Google has partnered with Avtar Group and Centre for Executive Education at Indian School of Business (ISB) to offer DigiPivot, a curated skilling programme in digital marketing exclusively for women. These programmes can help women improve the skills required for jobs.
"Even during the pandemic, women lost jobs because their skill levels were much lower and companies don't want to retain people who are not up to the mark. That is the up-skilling challenge. It is something not only organisations and industry bodies can do, but it is something women can also do by investing in themselves," she says.
Also Read: Sundarini: the organic milk revolution by women of Sundarbans
Dr Rajesh has been working in the field of diversity, inclusion and women's participation in the workforce for the last 20 years. "Even after the 20th International Women's Day since I set up Avtar, I am still talking about the same things that I spoke about two decades ago. Somewhere I feel the needle hasn't moved," she rues.
But there is always hope that there will emerge ecosystems and opportunities that will improve Indian women's participation in the workforce and give a better chance to young women passing out of colleges.
(Rashmi Pratap is a Mumbai-based journalist specialising in financial, business and socio-economic reporting)
Also Read: Indian women's workforce participation falls below Pak & Bangladesh as slowdown bites