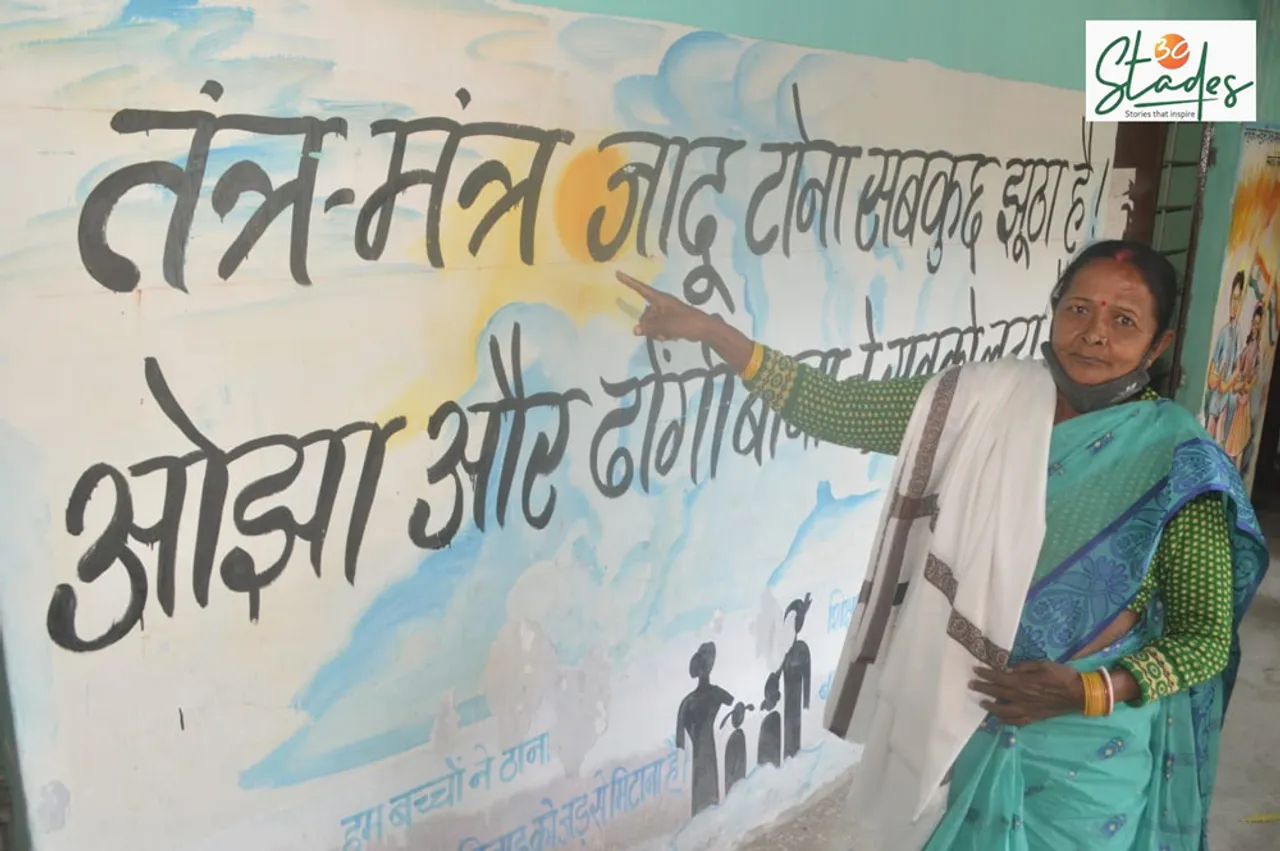 wp:paragraph
Chhutni Mahato, the face of the anti-witch hunting campaign in Jharkhand, does not like to talk about the torture she went through after being branded a witch by her husband's family 25 years back.
Behind the confidence that Chhutni exudes today is a gruesome tale of torment that she underwent before emerging as a saviour for women branded as witches in the remote villages of Jharkhand - India's sixth-poorest state by per capita income. 
As per the National Crime Records Bureau, 15 women were killed in Jharkhand in 2019 after they were believed to be practicing witchcraft. On a pan-India basis, there were 102 witchcraft-related murders in 2019, with Chhattisgarh leading the tally at 22 deaths.
Also Read: Mardani Khel: Maharashtra's talims popularise Chhatrapati Shivaji's martial art legacy
The night that changed Chhutni's life
In India's remote villages where illiteracy remains a challenge, women are victimised on various grounds to settle personal scores, grab their land and property and keep them at a subservient position in society.
In 1995, Chhutni was branded a witch by her husband's family after her niece fell ill. The family said Chhutni had cast an evil eye on the girl. A local ojha (witch doctor) was called to exorcise the evil spirit from Chhutni's body.
A terrified Chhutni fled her husband's home in Mataladih village in Saraikela district of Jharkhand, about 115 km from the state capital Ranchi. She left in the cover of darkness with her four children and walked to her brother's house in Birbans village, about 35 km away.
Also Read: Women of substance share how they overcame challenges on the road less travelled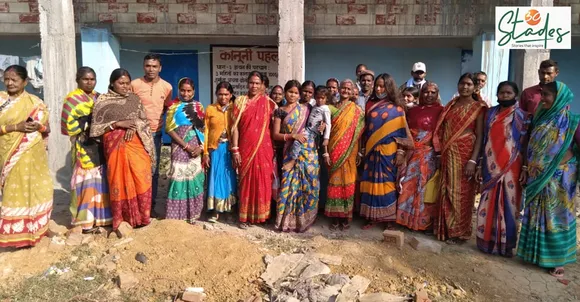 Twenty-five years after that dark night, Chhutni has won the Padma Shri for her fight against witch-hunting.
But the award has meant heightened media attention and throngs of people who come to congratulate her in her small house. She sometimes balks at the media for digging into her past and says the reporters misrepresent what she says.
Also Read: Gujarat's Pabiben Rabari: from a daily wager to a millionaire entrepreneur
But talk about her work and she lights up and talks confidently about how she has helped women who were subjected to inhuman torture.
From being branded a witch to turning saviour of women
Prem Chand, Chairman of the Free Legal Aid Committee, who has rehabilitated and supported Chhutni and brought her to the forefront of the war against witch-hunting, says she was a broken woman when he first met her.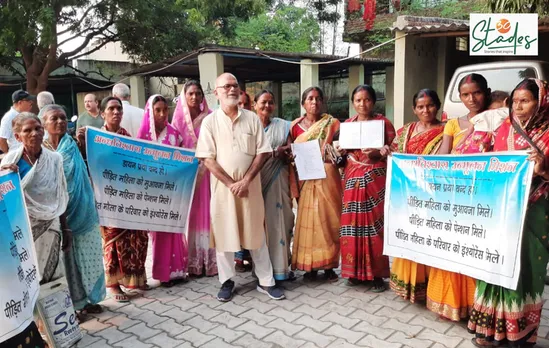 "She was illiterate, had no money, no support and would break down often recalling the horror she had been through," he says.
"So you can imagine her plight," he says.
The Free Legal Aid Committee made Chhutni the brand ambassador, so to speak, of the campaign against witch-hunting. The FLAC team counselled Chhutni and instilled confidence in her. They told her that ojhas are misleading people and witch-hunting is nothing but a sham.
Also Read: Sakhi for Girls' Education: 100% pass, zero dropouts among girls in Mumbai slums
"We needed a face to our campaign. So when we did agitations or seminars, we took 20-25 women victims with us and Chhutni would be at the forefront. Slowly she gained confidence after facing the media, meeting officials, ministers and speaking in conferences in India," he says.
In 1997, FLAC helped set-up a small office for Chhutni in Birbans where she helped women victims of witch-hunting. Her home has always been open to every woman branded as a witch. 
The moment FLAC volunteers learn about any woman being tortured as a witch, they reach the spot and extend their support.
Also Read: In shortage of vets, Pashu Sakhis support cattle & poultry farmers in Jharkhand's tribal hinterland
Prem Chand says Birbans panchayat has emerged as a model village where witch-hunting has been eradicated. "This was possible only because Chhutni showed courage to take the first step and, slowly, the society came forward and stood up for the women victims."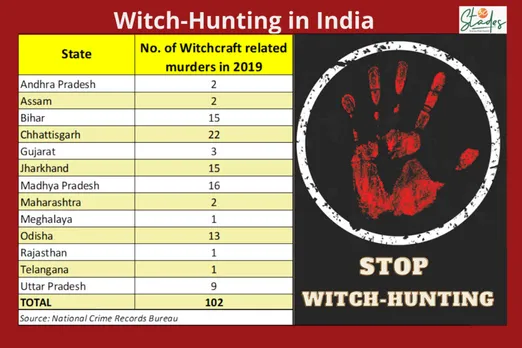 He is now planning a new initiative to eradicate witch-hunting. "We are creating theatre teams with women victims and their family members who will spread awareness about this evil practice through plays. Chhutni is very happy and said her daughter in law will also participate."
Witch-hunting - why the practice continues
Prem Chand says the scourge of witch-hunting is still widely prevalent in Jharkhand among the SC, ST and backward communities. Educated people too believe in 'witches'.
Also Read: How mushroom farming is increasing incomes for women in Jharkhand
Women can be branded witches on any pretext - if someone falls ill or dies, if there is a drought in the village, cattle fall ill or if the crop fails. The family, villagers and ojhas, all get together to declare a woman a witch and then they are punished to exorcise the evil.
"I have cases of 50 to 60 women who were forced to eat human excreta and drink urine, were beaten up, paraded naked in their villages. This is all seen as normal."
Ojhas wield unquestioning influence on villagers in Jharkhand. Access to healthcare is limited in the state. People go to ojhas for treatment as they know about medicinal herbs and plants. "Ojhas give medicines and perform pujas to cure people. So people have blind faith in them," he says.
Also Read: Rasika Phatak: Maharashtra's 23-year-old millionaire farmer & agriculture consultant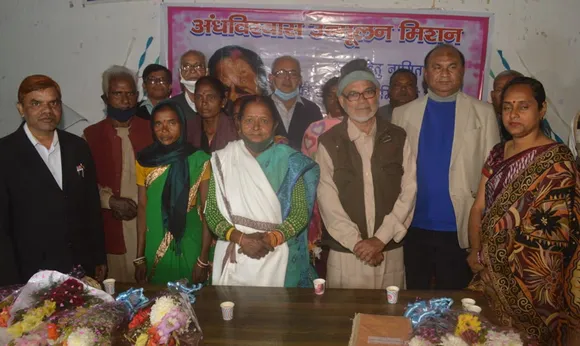 Jharkhand ranks among the top states in India in the number of witch-hunting cases. In 2018, a total of 26 people were killed on suspicion of practicing witchcraft in the state while in 2017 the number was 41. Between 2013 and 2016, Jharkhand was at top spot in the country in the number of witch-hunting murders.
The Free Legal Aid Committee, set up in 1977 to work on human rights protection, has since 1991 been at the forefront of the fight against dayan pratha or branding women witches in Bihar and Jharkhand.
It was due to the efforts of FLAC and Prem Chand that an anti-witch hunting law was passed both in Bihar and Jharkhand. Bihar was the first state in India to get the 'Dayan Pratha Pratishedh Adhiniyam' 1999. Jharkhand state, which was formed in 2000, brought in a law in 2001.
Also Read: LifeCraft: empowering Jharkhand's Kuiani women through fabric hand dyeing
Prem Chand says illiteracy and superstition are drivers of witch-hunting. The social evil is still prevalent in 16 states of India and seven states have passed anti witch-hunting laws.
"Despite the law, there is no let-up in cases. It shows that the central government needs to work on mission mode to eradicate superstition in India by 2046, which will be the centenary of our independence. The government needs to work on all aspects such as health, education, awareness, social and economic fronts if we have to win the battle against witch-hunting," he says.
As for Chhutni, her fight continues.
Asked how she gathered courage after undergoing her ordeal, she says it was God's grace and will.  
"I am fighting for change. I don't want any other woman to face what I went through. If 10 women come forward and become Chhutni Mahatos, we can end this scourge," she says.
(Urvashi Dev Rawal is a Jaipur-based journalist specialising in development, gender, and political reporting)
Also Read: More young women jobless in India than in Bangladesh & China; 25% unemployed