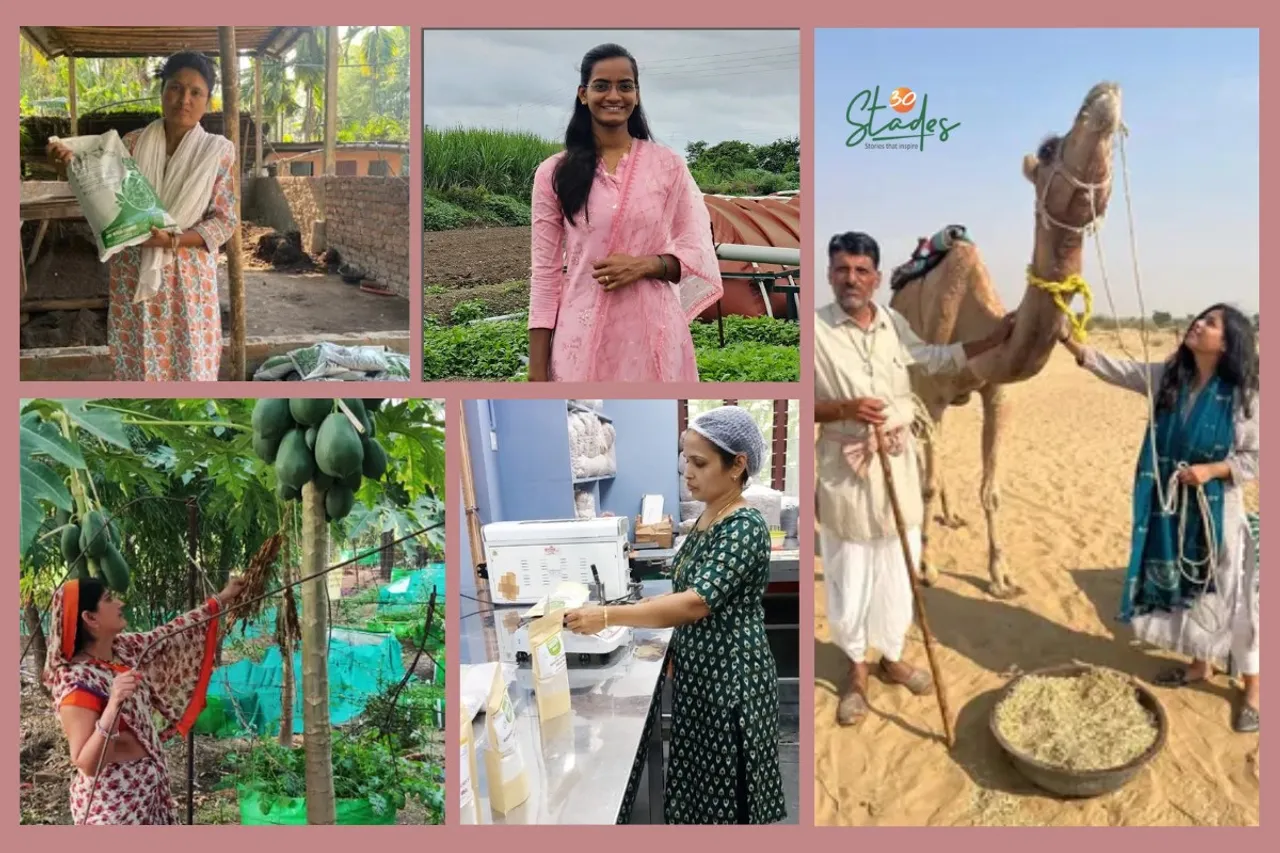 Being a woman entrepreneur is not easy. As entrepreneurs, women face multiple challenges including limited access to funding and mentors, and balancing work with family responsibilities. Apart from not being taken seriously, women also have to put in extra hard work in building a support network. These challenges are compounded if the woman entrepreneur is from a rural area.
India's hinterland, even today, is plagued by patriarchal norms which perpetuate the belief that women should stay indoors. Stepping out to take on a leadership role, set up an enterprise, create an ecosystem and interact with people outside the family circle requires more than double the efforts a woman entrepreneur would have to put in if the business was in an urban area.
Despite this, many women from villages have risen to the challenges and set up their successful businesses. They have succeeded by creating enterprises that positively impact underprivileged communities and empower women around them.
Rural women entrepreneurs are not only an asset to society, but they are also an inspiration for other women and girls.
Every success story in the hinterland encourages hundreds of other women to break the shackles of patriarchy and step out into the world on their own. In many cases, women gain the support of their families, which makes the journey a tad easier. 
Here are five rural women entrepreneurs who have scripted their own success stories through hard work, grit and determination. Alongside this, they have empowered many others.
1. Kanika Talukdar
Widowed when she was 27, Kanika Talukdar learnt to make vermicompost for a living. She invested Rs500 to produce her first batch of 8 quintals in 2014. Today, this successful rural woman entrepreneur from Nalbari, Assam, sells her products across India. Her monthly income is Rs 3.5 lakh and apart from supporting hundreds of farmers with her low-cost compost, she is also providing livelihood opportunities to others around her.
Here's her detailed story: How this Assam woman earns Rs3.5 lakh per month through vermicompost
2. Rubi Pareek
The poor financial condition of her family made Rubi Pareek discontinue her studies after class 10. Moreover, for higher education, she would have to go to a nearby village, which her family did not want. At 19, she was married into an agrarian family in the Mahua village of Dausa district, Rajasthan.
While she took an interest in farming, her in-laws discouraged her as they did not want the daughter-in-law to be seen on the farm. But her husband supported her when she went for training in organic farming against her in-laws' wishes. 
Beginning in 2006, she converted her family's 12-acre chemical-based farm in Dausa to an organic farm of fruits, vegetables and grains.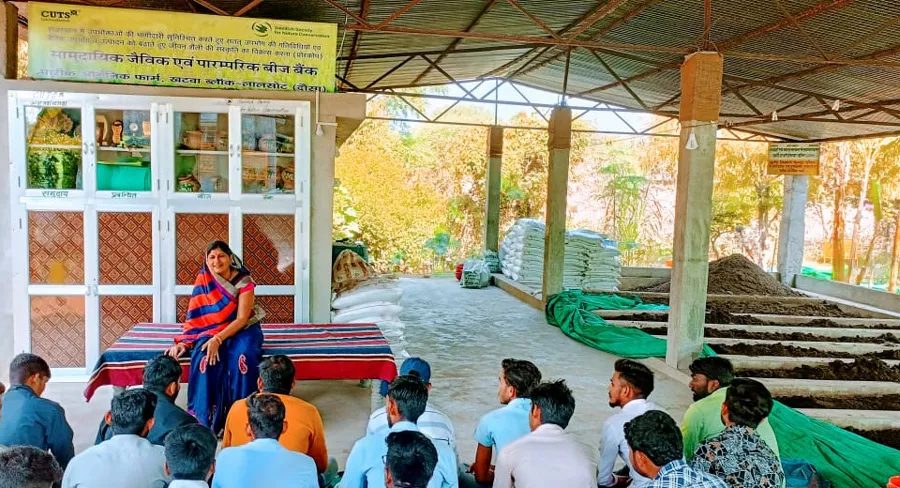 The agri-entrepreneur sells 200 quintals of vermicompost (for Rs 1.2 lakh) and Azolla fern per month and has trained over 15,000 people for free. Her income from farm inputs is above what she earns from her farming operations, which include fruit orchards, vegetables and other crops.
Here's more on this rural woman entrepreneur: Rajasthan's 10th pass woman converts family land into a profitable organic farm; gives free training to farmers
3. Shraddha Dhawan
At a time when most girls of her age are playing and leaving a carefree life, 11-year-old Shraddha Dhawan was helping her differently-abled father milk buffaloes, supplying milk to nearby dairies and accompanying him when he went to buy or sell animals. She would supply milk before going to school and the routine continued even when she was in college.
A native of Nighoj village in Ahmednagar district of Maharashtra, Shraddha is now 24 and has completed her Master's in Physics. She has expanded her father's buffalo trading business into a Rs 1-crore dairy enterprise. 
Shraddha sells 350 litres of milk daily. She also prepares vermicompost and earns Rs2.5 lakh in revenues every month from its sale.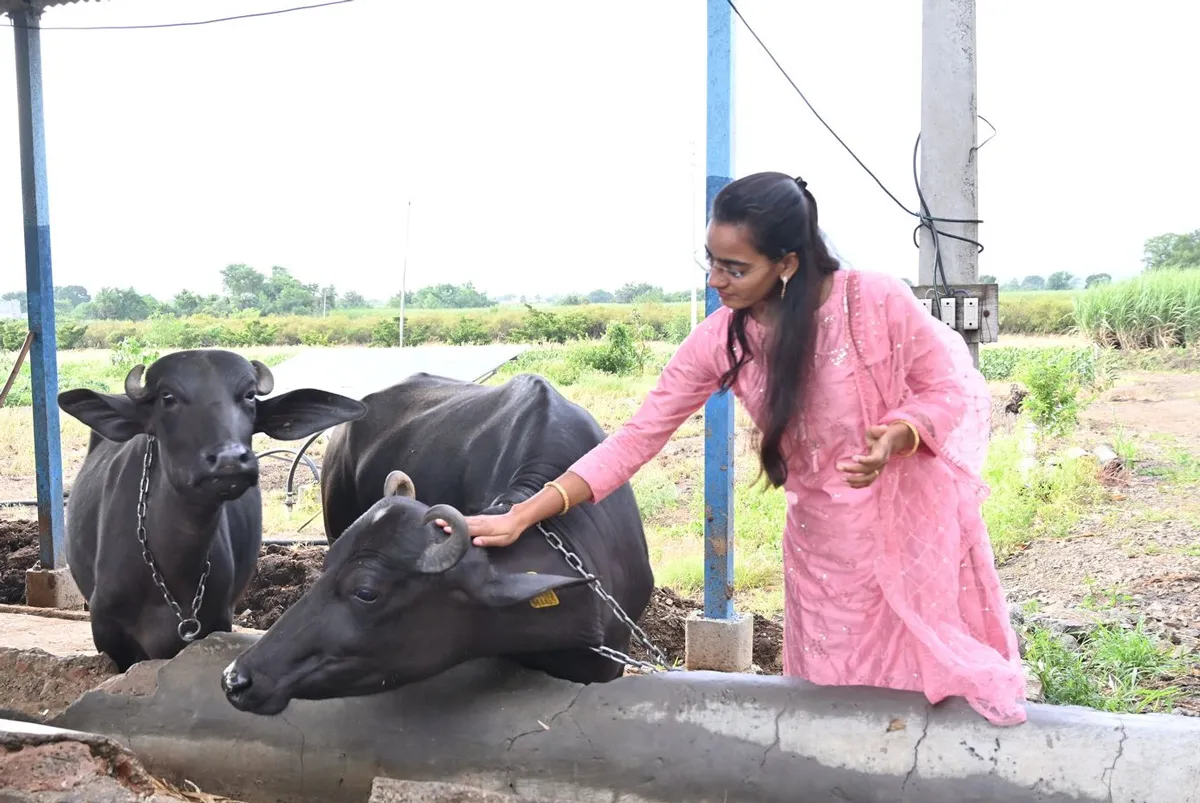 Shraddha, a successful agri entrepreneur, now provides training to other dairy farmers and helps them expand operations and revenues. She has also created livelihood opportunities for others in the village.
Here's her detailed story: 24-year-old woman turns family's small buffalo trading business into Rs 1 crore dairy enterprise
4. Francy Joshimon
 Sometime in 2018, Francy Joshimon's father was diagnosed with cancer. Despite leading an active and healthy life, he was afflicted by the disease, and her family began to look for the possible reasons behind it. The cause turned out to be chemical-laden food he had been eating for years.
After his demise, Francy, who had studied only till class 12, decided to make healthy food available to others and set up her organic food business Minnus Fresh Food. The all-women enterprise, based in the Karalam village of Thrissur district in Kerala, is named after Francy's daughter. It started as a home business selling jackfruit puttu powder and some other products to friends, acquaintances and other local customers.
Later, the rural entrepreneur set up her unit in the village. Today, her product range has expanded to over 20 items and she also exports them to the UAE.
Her story: Kerala: How this 12th-pass woman turned her organic food processing home business into a successful start-up
5. Aakriti Srivastava
Researcher-turned-entrepreneur Aakriti Srivastava's startup Bahula Naturals is empowering 5,000 pastoralists and farmers of the Thar Desert by training them in agri-dairy best practices and buying their produce.
Her startup makes artisanal cheeses and other products using cow and camel milk and minimizes its carbon footprint by using only solar energy for its operations. The products are sold across India.
Bahula works with the Raika-Rabari (the traditional camel herding communities of Western India) besides other dairy farmers who own the Rathi cow breed. She has mobilized cow and camel herders from Jodhpur, Bikaner and Jaisalmer regions to develop India's first net-zero dairy that starts at the farm level and reaches the consumer with a minimum carbon footprint.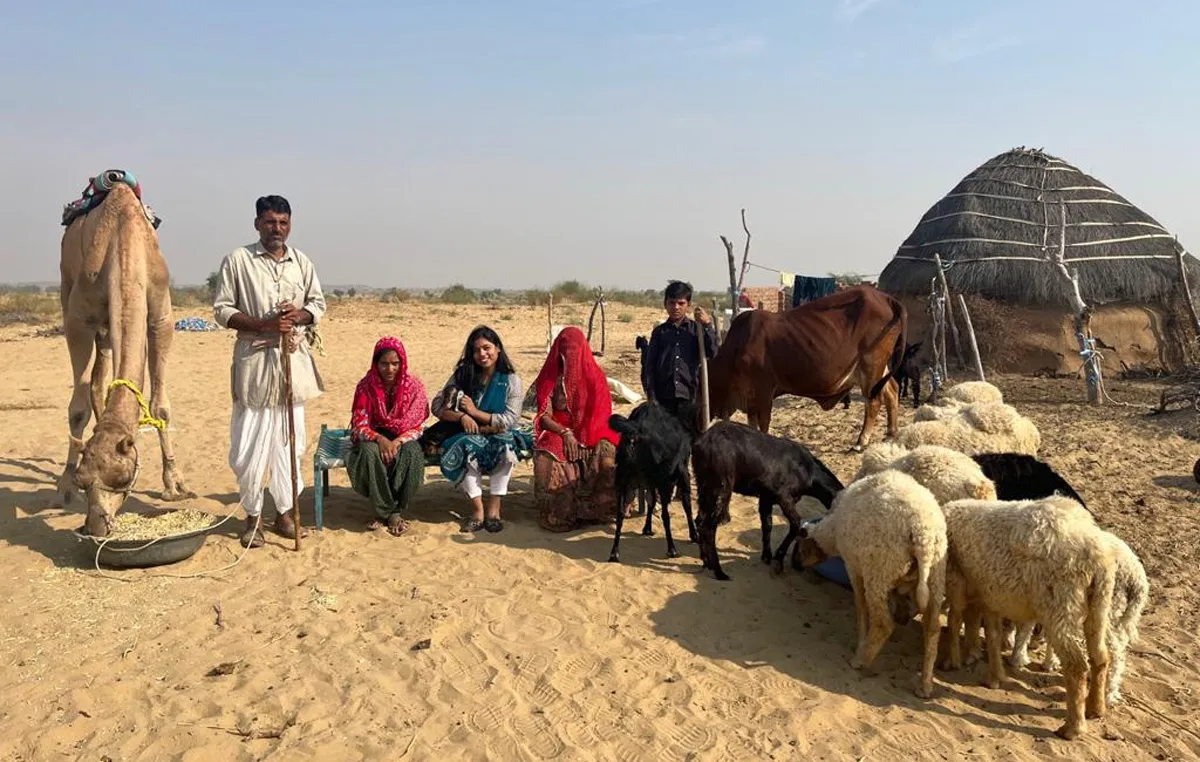 Bahula also trains the local communities in organic farming and building capacity to conserve animals and traditional practices to provide them with sustainable livelihoods with dignity.
More here: How this 27-year-old woman entrepreneur is taking camel milk products from Thar across India