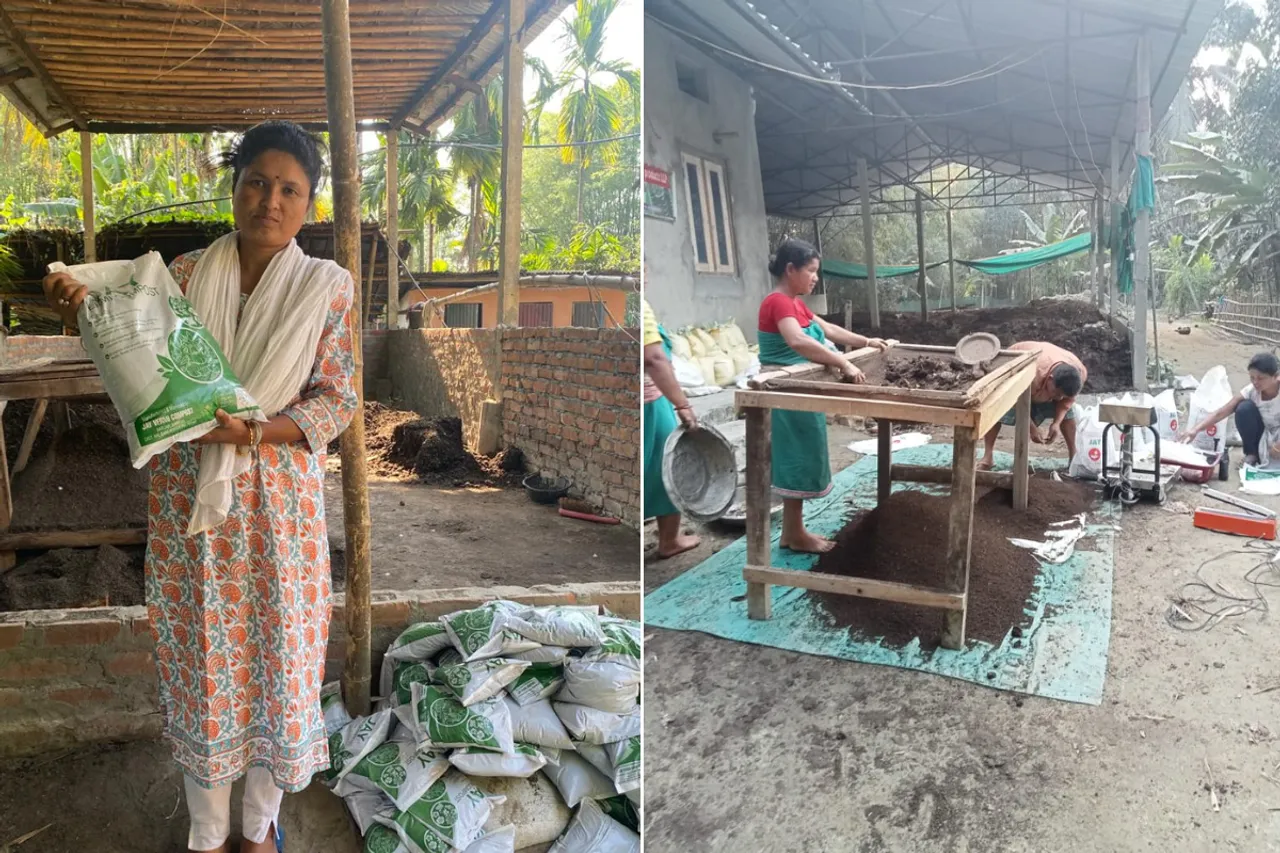 When a young Kanika Talukdar's husband died in an accident in 2008, she was saddled with the responsibility of her 4-month-old daughter. Having studied till class 10, she suddenly found herself struggling financially due to a lack of higher education or any vocational skill. Her in-laws were too poor to take on the responsibility of two people without any income. 
"I was broken, both emotionally and financially. I was just 27 at that time and it was the darkest period of my life," says Kanika, who lives in Borjhar village of Nalbari district in Assam.
Her father brought Kanika and her daughter to his home. Once back at her parent's place, it took some months for Kanika to gather herself. Her father was growing old, and she did not want to burden him with additional financial responsibilities. She began to work on the farm, reared a goat and became part of a women self-help group (SHG). 
In 2014, the president and secretary of the goat-rearing SHG told her about a five-day training programme on vermicomposting being conducted by the Krishi Vigyan Kendra (KVK), Nalbari. In the vermicomposting process, earthworms convert organic waste into manure rich in nutrients like nitrogen, potassium and phosphorus and helps in healthy plant growth.
Vermicomposting – a low-cost business
Apart from vermicomposting, the KVK training also included honeybee keeping, floriculture, pisciculture (fish rearing) and dairy farming. "My financial condition was so poor that I could only think of making vermicompost as it required the least investment among all the options," says Kanika, who has studied till class ten. 
"Also, I learnt about the ill effects of chemicals and pesticides and how they adversely impacted soil fertility. I felt that vermicompost would find a good market as farmers were moving towards organic farming," she says.
One week after the training, Kanika started vermicomposting with an investment of Rs500 only.
Vermicompost can be prepared on raised beds, in cemented tanks or pits, crates, wooden bins, bamboo structures, plastic containers or even earthen pots. "Bamboo is easily available in Assam and the North East. So to save money, I used bamboo for making the structure for vermicomposting," she says.
Also Read: How this Maharashtra engineer became a hydroponics fodder millionaire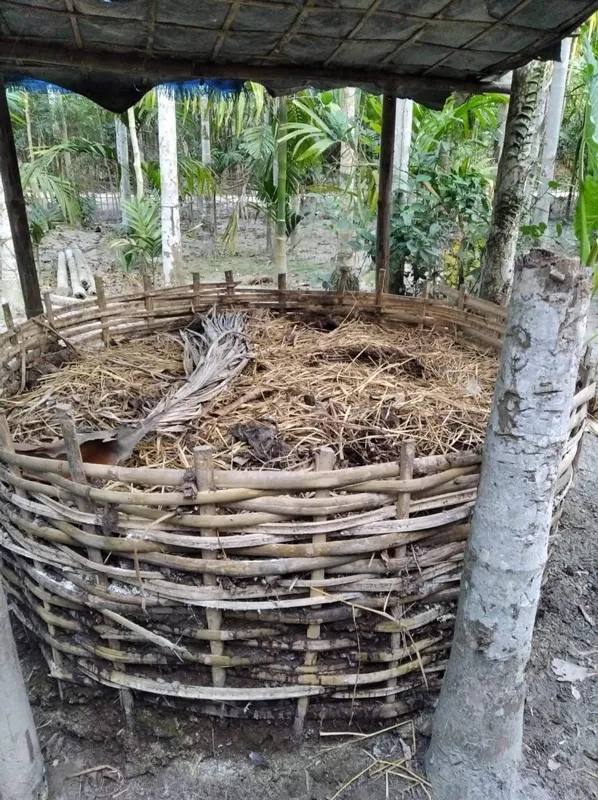 The other key requirements for vermicompost are cow dung or sheep and goat dung to which other organic materials like tree leaves, crop residue, vegetable waste, biogas plant slurry or crop residues can be added. "I used cow dung and organic waste available at my home," she says.
Earthworms are introduced into this base of dung and organic waste, which is converted into manure. While there are 2,500 earthworm species in the world, it is best to use local varieties as they are easily available and well-adapted to climatic conditions. Perionyx excavates, Eisenia foetida and Lampito mauritii earthworm species are used most widely in India. 
"I received 1 kg of earthworms (Eisenia foetida species) from KVK, Nalbari in 2014," she says. 
In her first attempt, Kanika produced 8 quintals (800 kg) of vermicompost in her bamboo structure.
She made organic manure packets of one kg and 5 kg and sold them in the local market. "I earned Rs8,000 from its sale," she adds.
Also Read: How this Gwalior professor became a successful mushroom entrepreneur
Moving ahead, one step at a time
With that money, Kanika decided to ramp up production. 
Since space was a constraint and she could not afford to take land on rent, she decided to put up her vermicomposting structures under her father's areca nut plants on his small farm. 
"My parents were not sure if I would succeed after investing money in vermicomposting. Their biggest worry was the marketing and sale of the organic manure. Yet they allowed me to go ahead," Kanika recollects.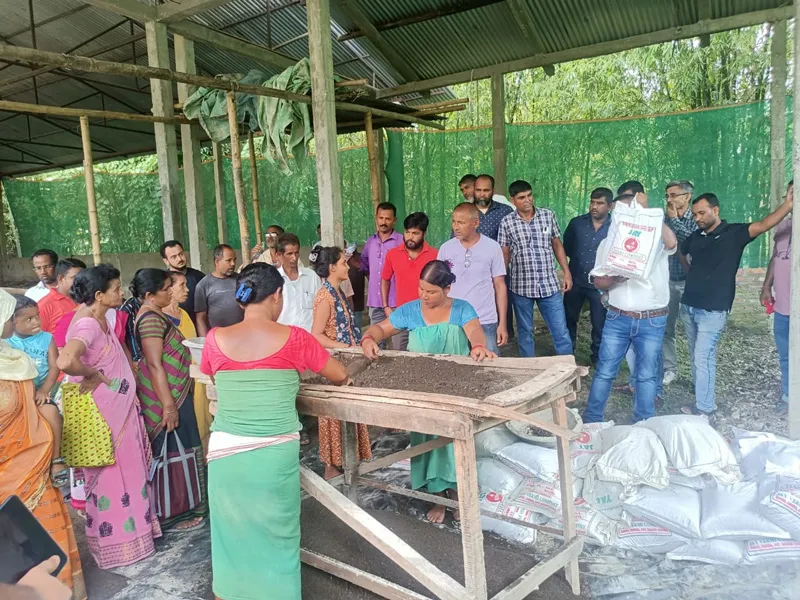 In 2015, she produced 100 quintals of vermicompost, which brought her an annual income of Rs one lakh. The figure went up to Rs 1.70 lakh in 2017. This was very encouraging for a woman entrepreneur from rural India with limited education. 
"Since the quality of my product was good, some farmers became my regular customers. Apart from Nalbari, people began to come from Guwahati, Tihu, Barama, and other places to buy the vermicompost," says Kanika, who has received many awards including a national award by the Indian Council of Agricultural Research (ICAR) for being an inspiring woman entrepreneur in the field of farming.
Also Read: Tage Rita: Arunachal woman entrepreneur making India's first organic kiwi wine Naara Aaba
In 2017, Kanika sold 200 quintals of vermicompost and with an increase in production, her profits also went up. In 2018, she sold 500 quintals (50,000 kg) of vermicomposting and earned a profit of Rs 3,25,000; in 2019, she made a net profit of Rs 6,00,000 on 1,000 quintals of manure.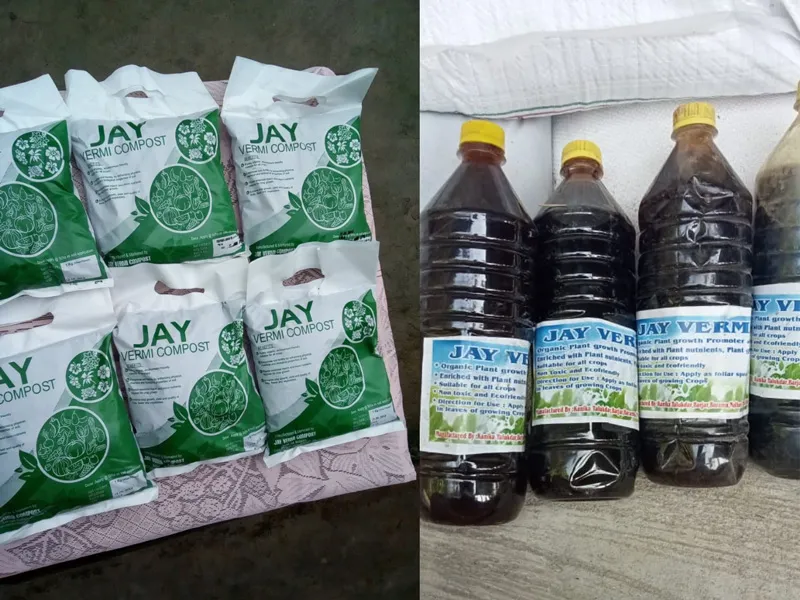 Her output continued to grow at a consistent pace annually. However, the turning point came in August 2019 when Kanika attended a two-month Agripreneurship Orientation Programme organised by the North East Agriculture Technology Entrepreneurs Hub (NEATeHub), Jorhat University, Assam. 
"I learned about 26 different aspects of entrepreneurship including market acquisition, branding and marketing of products and setting up a private limited company. It helped me develop as an entrepreneur," she says.
As part of this training, she visited other farms and also learned to make vermiwash - a liquid extract produced from vermicompost. Vermiwash has a high decomposer bacteria count, bioavailable minerals, mucus, vitamins, hormones, enzymes and various antimicrobial peptides.
"This added a new product line to my portfolio. Vermiwash sells for Rs70 to Rs80 per litre and it helped grow my business," she says.
She also began to make enriched vermicompost which has higher nitrogen, phosphorus and potassium content than regular vermicompost. "Made by adding more ingredients to vermicompost, the enriched version stops disease growth and improves the overall health of the plants," she says.
The making of a rural woman entrepreneur
The other benefit of the training was the idea of creating her brand. "Till that point, in 2019, I was selling my products without branding. After that training, I began to sell products under the Jay Vermi Compost brand," she says.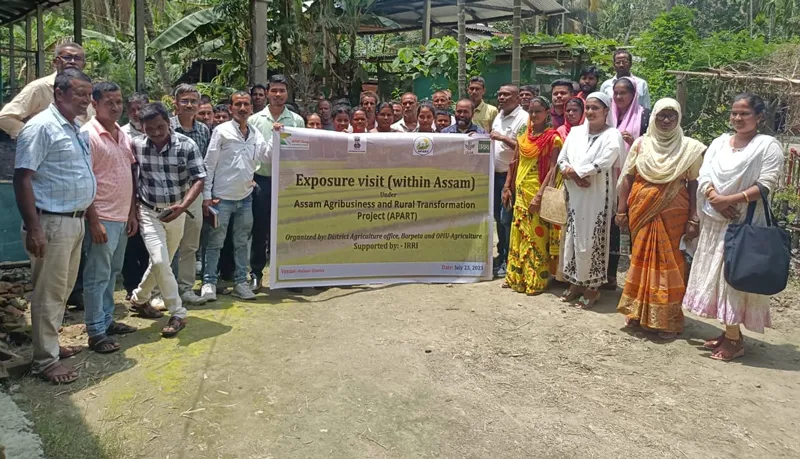 Kanika took 1.5 bighas (around half an acre) of land on rent to make vermicompost. "My monthly production now is 350-400 quintals (35,000 to 40,000 kg). I sell in bulk at Rs 10 to Rs 12 per kg," she says. This puts her monthly income at Rs3.5 lakh at the lower end. When the production is higher, the income also goes up.
She produces about 20 litre to 50 litre of vermiwash every month and while it is sold to wholesalers at Rs100 per litre, the retail rate is Rs200 per litre.
Currently, she sells her Jay Vermi Compost products across India through Flipkart and Amazon. Farmers and traders from Assam, Nagaland, Arunachal Pradesh and Meghalaya buy directly from her farm. 
She also provides training to other farmers interested in vermicomposting. Her unit is frequently visited by students, farmers and government officials to understand more about the process of preparing vermicompost.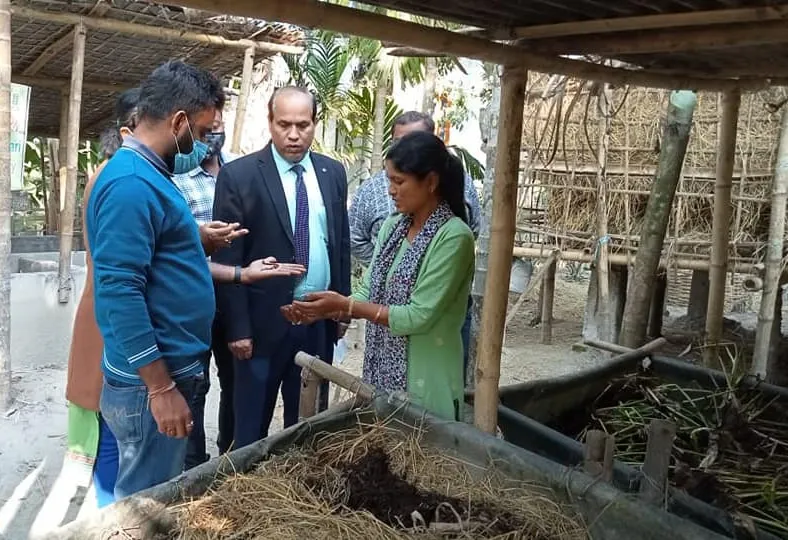 In 2021, Kanika received a grant of Rs5 lakh from the Jorhat Incubation Hub to expand the business. Under the Assam Startup initiative by the Assam government in collaboration with IIM Calcutta, she was also chosen for a Rs 10-lakh grant out of which she has received Rs 2.5 lakh so far. "I have used the amount to take the 0.5-acre land on lease and also bought a small tempo for local delivery of vermicompost," she says.
Kanika employs three permanent staff and five others on a contractual basis to help her with the work. Her younger brother helps her in marketing. "I want to expand the work to more units in Assam and create livelihood opportunities for others," she says.
(Riya Singh is a Ranchi-based journalist who writes on environment, sustainability, education & women empowerment)
Also Read: Jayant Barve: Maharashtra's organic farmer who became manure millionaire