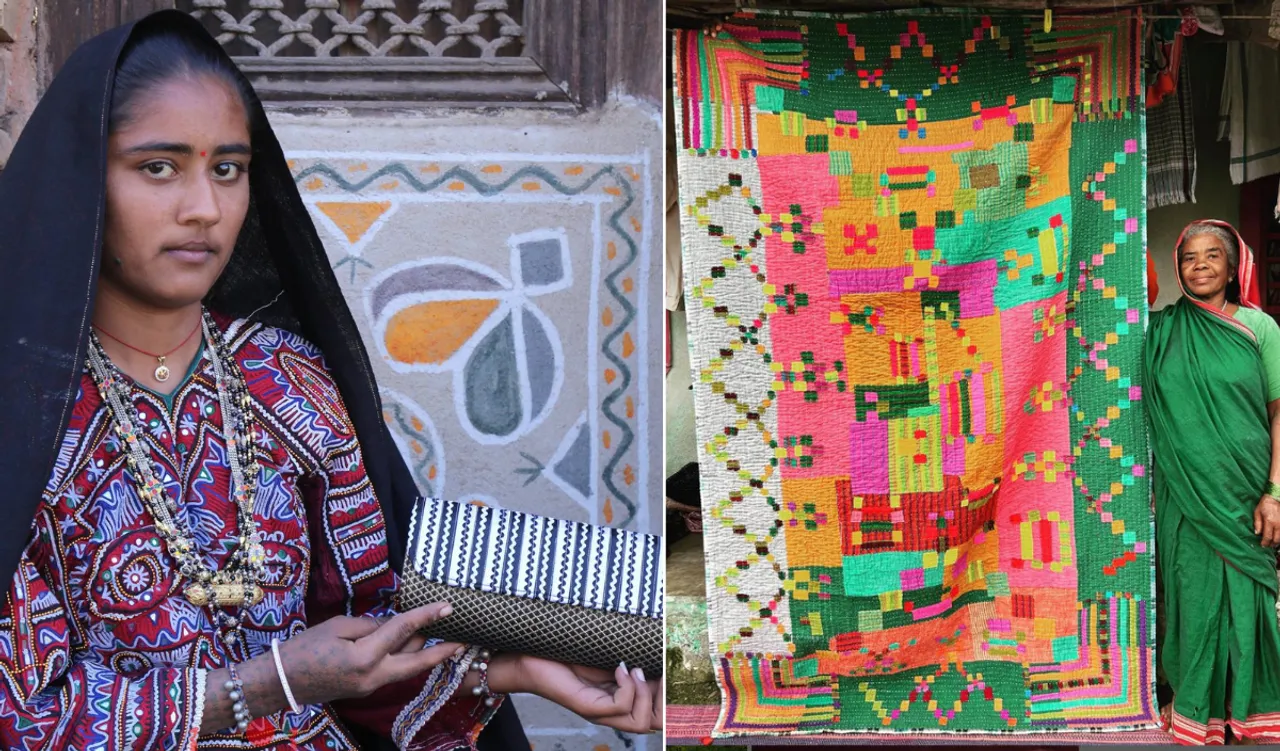 Women entrepreneurs are agents of empowerment. When women set up a business or enterprise, they bring about betterment in the lives of others around them, including women. 
With their empathy and natural sensitivity, women entrepreneurs empower other underprivileged women who are not even noticed by society. Being considered for work or employment is a different story altogether.
Many women entrepreneurs in India today are working with women from slums, from poor socio-economic backgrounds and with tribal women. 
Tribal women are deeply connected to their communities and keep alive their cultural heritage. They are a treasure trove of traditional tribal knowledge, crafts, cuisines and even farming methodologies like native seed conservation. 
What tribal women, however, lack is the ability to communicate with the world and market their skills and products to a larger audience. 
This gap is being bridged by some women entrepreneurs who can navigate both the worlds – tribal and non-tribal. 
These women entrepreneurs are empowering tribal women by providing them with a steady source of income. Any woman who can decide for herself and her family without being intimidated is empowered. And financial freedom is one of the ways of achieving women's empowerment. 
Here are five women entrepreneurs providing financial independence and recognition to tribal women:
1. Anitha N Reddy: An art historian and researcher, Anitha turned entrepreneur in 2010 when she saw colourful patchwork quilts traditionally handmade by women of the Siddi tribe. Anita started working with five women quilters in Analesara village in Karnataka and then held workshops in other Siddi villages to encourage them to continue the tradition. 
The Siddis, classified as Scheduled Tribes, are people of African origin who live in isolated villages in Gujarat, Andhra Pradesh and Karnataka. 
Reddy has been working with the Siddis of Karnataka to revive their patchwork quilts, called kavands, made using old fabric pieces. She is empowering Siddi women by providing them with consistent work to make kavands, through which they are able to earn around Rs 6000 to Rs 8,000 per month.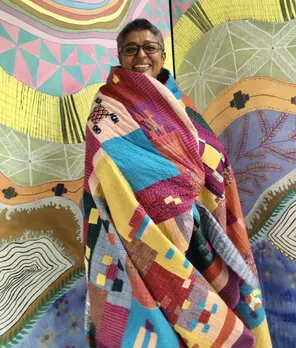 Through Reddy's marketing efforts, many Siddi women are now getting work directly from customers, earning independently.
Here's her story:  Anitha N Reddy: How this art historian is reviving Siddi quilts
2. Pabiben Rabari: Pabiben belongs to the Dhebariya Rabari tribal community mostly concentrated in north-west India. She dropped out of school after class 4 when her father passed away. She joined her mother as a labourer and was paid only a rupee for doing odd jobs like fetching water from the well. 
Pabiben learnt the traditional embroidery that women of her community used for making articles as dowry for their weddings. 
She realised its time-consuming nature and decided to introduce an alternative technique now well known as 'Hari Jari'. Pabiben used this technique to make bags, stoles, file folders and other products including the Pabi bag, which has found customers in India and across the globe.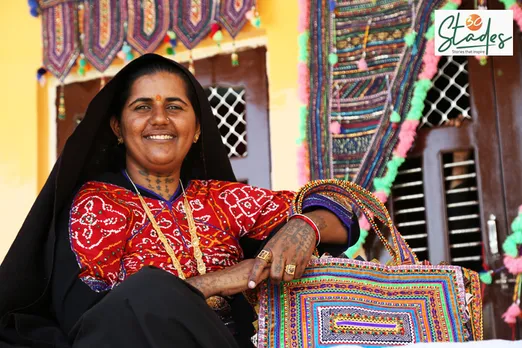 Today, she has not only transformed her own life but also empowered 200 other tribal women who are working with pabiben.com - her artisan enterprise, which crafts products using traditional embroidery techniques. 
Read Pabiben's story here: Gujarat's Pabiben Rabari: from a daily wager to a millionaire entrepreneur
3. Niyati Kukadia: Niyati, a chemical engineer, quit training at Infosys, Mysuru, and co-founded the travel company Soar Excursions in 2014. One of her trips took her to the Rann of Kutch in Gujarat and brought her face-to-face with the tribal women of the Mir community.
The Mir women handcraft beadwork accessories, which are an important part of their attire but the art was limited to their personal use. Niyati brought in trainers who taught them new designs while using traditional techniques.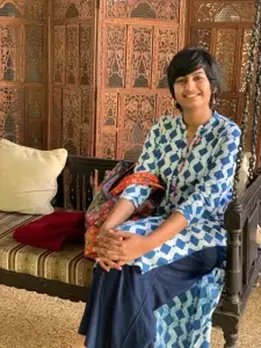 Traditional jewellery became more polished and contemporary with better-quality beads and designs. Niyati also added more products like sunglass chain holders, tea light holders, and bracelets to the tribal jewellery repertoire. The Mir women now earn between Rs 500 and Rs 1200 per day and their products are sold across India and in Sydney, the UK and the US.
Here's her story: Niyati Kukadia: The engineer taking tribal beadwork jewellery from the Rann of Kutch to the world
4. Aruna Tirkey: Belonging to the Oraon tribal community of Jharkhand, Aruna won the first prize for tribal cuisine in a cooking competition organised to commemorate International Indigenous Day in 2016. This motivated her to revive tribal cuisine by popularising it through a restaurant. 
Today, her restaurant -- Ajam Emba – which means tasty food in Kurukh, a Dravidian language spoken by nearly two million Oraon and Kisan tribal people, does not just serve food. Along with tribal cuisine, it is also home to tribal art and artefacts -- fishing balls, bamboo baskets, inscriptions in tribal languages, umbrellas made with leaves of gungu (a local medicinal tree) and walls decorated with khovar (tribal wall paintings).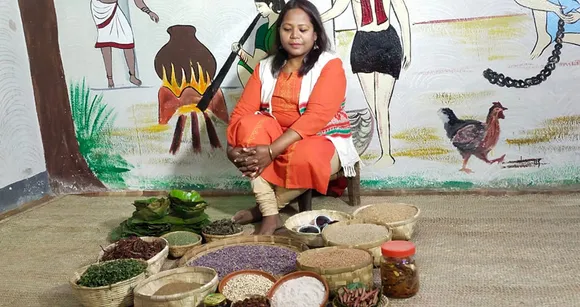 Aruna has trained over 100 tribal women in preparing traditional tribal cuisine and many of them work with her at the restaurant. She also works directly with around 5,000 farmers and forest produce collectors, the majority of them women.
Here's Aruna Tirkey's story:  From ragi momos to snails, how tribal food is becoming the ambassador for Jharkhand's indigenous culture
5. Sheela Powell: When she set up her store in Ooty (Udhagamandalam), Tamil Nadu, in 1992, little did she know that she would one day become the source of keeping alive the traditional embroidery of the Toda tribe.
Her store started as a point of sale for household items handmade by local women in Ooty. Soon, women of the Toda tribe started approaching her to sell their hand-embroidered shawls (called pootkhullzhy).
And by 2005, the store transformed into Shalom Ooty -- a social enterprise giving a new lease of life to the hundreds of years old Toda embroidery.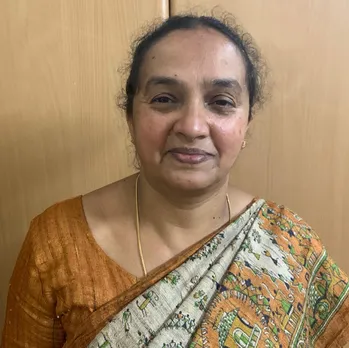 Earlier, they embroidered shawls, which only the rich tourists would buy. Sheela trained them to make small products like clutches, coin purses, and mobile covers, besides other products. They became an instant hit and these women started earning money that could be used to fund children's education or buy gifts for them.
Shalom works with about 250 Toda women, who cannot independently sell their products due to the language barrier and lack of awareness about market demands. They make about Rs 200 per day as embroidery is a leisure activity done for just two or three hours a day. 
Read the story here: Toda embroidery: Preserving tribal craft from the Nilgiris stitch by stitch