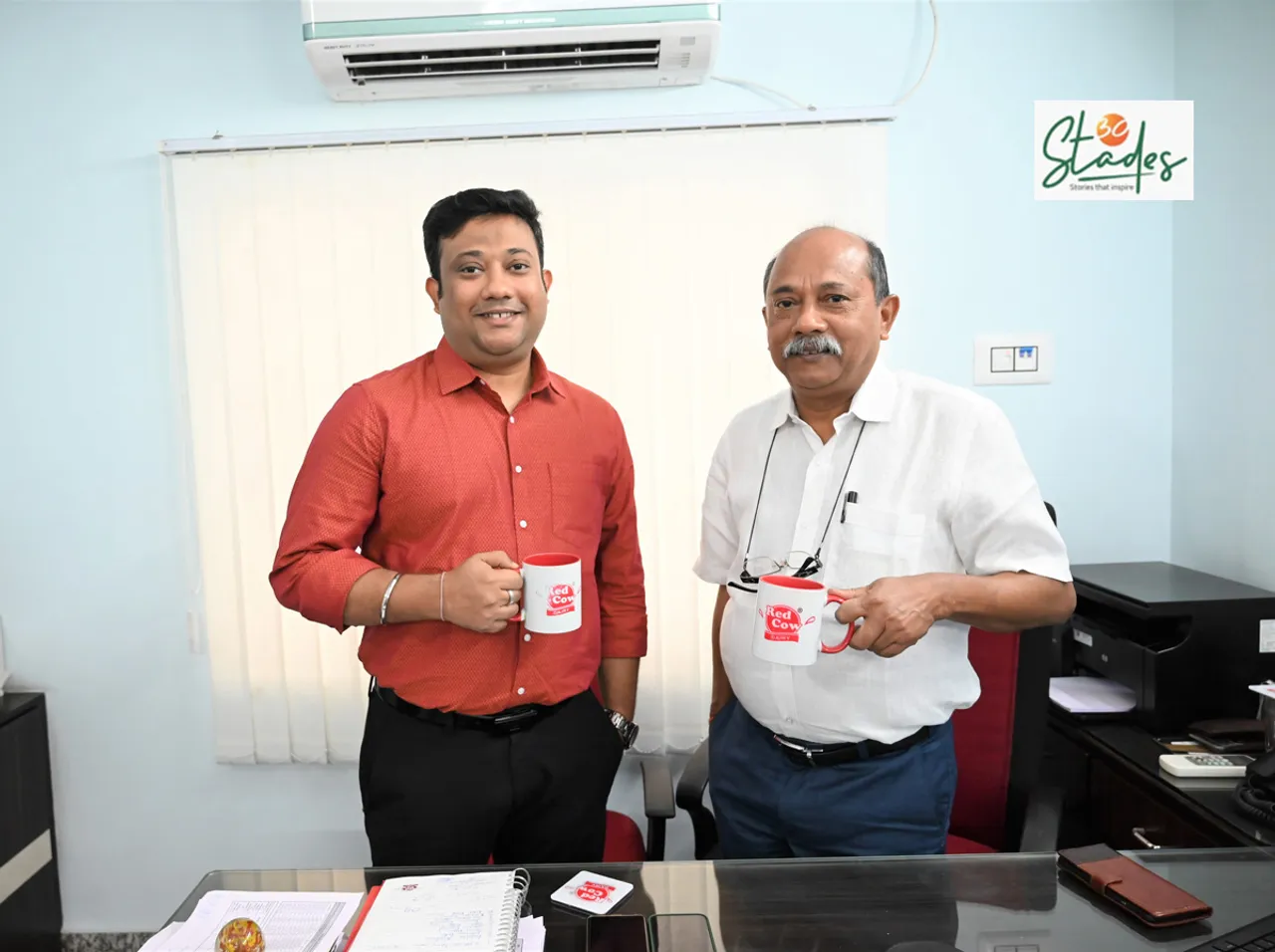 In 1975, a farmer's 17-year-old son from West Bengal earned Rs3 a day selling milk at a booth on the campus of the National Dairy Research Institute (NDRI) in Karnal, Haryana. Narayan Majumdar worked part-time to fund his education. Twenty years later, when he founded his dairy company, he went door-to-door on his bicycle in Howrah to collect milk.
Today, Majumdar, also known as the milkman of the East, is owner of the Red Cow Dairy (P) Ltd,  one of the largest dairies in eastern India with an annual turnover of Rs842 crore.
Over 3 lakh farmers in Bengal are associated with the Red Cow, which sells 4.5 lakh litres of milk and milk products every day. Its portfolio includes curd, buttermilk, sweets and cottage cheese among other products.
"Since my college days, I have never missed an opportunity to make money. In Darjeeling, I sold chicken and ginger. On my days off, I would sell ice cream on Bahrain's Arabian Sea beach. Even while working, I started my own business," Majumdar says.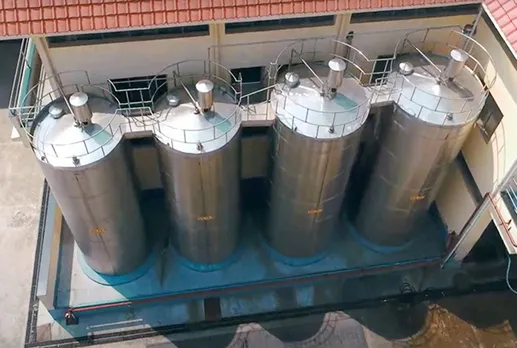 "I understand the importance of money," says 65-year-old Majumdar, who has no plans for retirement. He is targeting a turnover of Rs1,000 crore by the end of FY24.
Early Life
Majumdar was raised in a lower-middle class agrarian household in Phulia village of Nadia district. He studied at the local school. In 1975, he got the chance to pursue BSc in Dairy Technology at NDRI in Karnal, Haryana. The tuition fee was Rs250 which was steep for Majumdar.
Also Read: Gujarat: How this lawyer-turned-organic farmer made her family's dairy business profitable
"I began working part-time on the institute's campus just two months into my first year. From 5 am to 7 am daily, I sold milk at a parlour and earned Rs 3 per day," Majumdar says.
Apart from the monthly salary of Rs90, he received a scholarship from the West Bengal government for Rs100. His father also sent him Rs100 every month. He earned his degree in 1979, but his family had to pay the price for Majumdar's education by selling an acre of their farmland. 
Prudent Outlook
After his course was over, Majumdar was hired as a dairy chemist at Kwality Ice Cream in Kolkata (then Calcutta) at a salary of Rs 612. 
He would wake up at 4 am to catch the 5 am train from Phulia to his office in Khidirpur in Calcutta and reach home at around 11 pm. His father waited at the station with a lantern to escort him home every night.
But Majumdar found the job boring and quit after three months. 

The next stop was Himul (Himalayan Co-Operative Milk) in Siliguri. Here he met Dr Jagjit Punjarth, General Manager of Mother Dairy, who asked him to join Mother Dairy in Calcutta.
Also Read: Sundarini: the organic milk revolution by women of Sundarbans
He started working at Mother Dairy in 1981 and quickly moved up the ranks with quick promotions. In 1985, he left Mother Dairy to work for Danish Dairy Development Corporation in Bahrain. After a three-month stint, Majumdar returned to Kolkata and rejoined Mother Dairy as he wanted to be close to his family.
The Birth of Red Cow 
Majumdar says he constantly changed his line of work since he was always looking for something fresh to accomplish. In 1995, he became a consultant general manager at Thacker Dairy Products Pvt. Ltd. in Howrah District.
In 1997, there was a milk shortage at the Thacker Dairy in Howrah district. Milk was essential to the survival of the business. Majumdar proposed to his MD, D N Thacker that milk be purchased from the neighbourhood. The MD agreed.
"So, on June 19, 1997, I began buying milk from the dairy farmers for Thacker Dairy. On the first day, I only managed to obtain 319 litres of milk. In the first week, just five milk farmers consented to sell. It increased to ten producers the following week. They joined after watching the first five. The number of milk producers rose from 5 to 10, and then to 50," says Majumdar.
Milk collection became Majumdar's area of expertise. He spent Rs50 to rent a space with red clay roof tiles at Pedo, Howrah and converted it into a collection point.
The local merchants would cheat the milk farmers through faulty measurements and pay them Rs7 to Rs8 per litre. Majumdar would collect the milk and promptly pay them Rs10-12 per litre.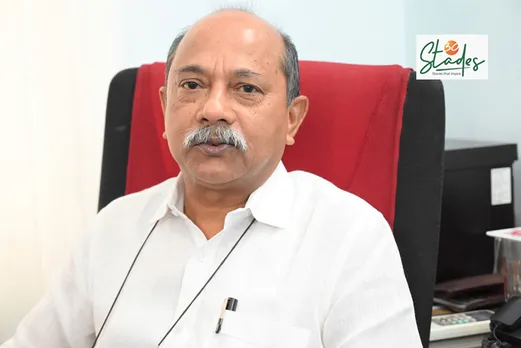 "I used to explain everything to the milk farmers, including milk quality. I used a bicycle to collect milk from the neighbourhood. 
In the rough and narrow lanes of the villages, bicycles were the best mode of milk transportation. Only about 25,000 litres of milk were required by the company, and the remaining milk was sold elsewhere," says Majumdar.
Pleased with Majumdar's performance, Thacker installed a chilling plant for Majumdar in 1997. The plant turned profitable in the third month.
Also Read: Jharkhand: Tech graduate duo's dairy venture Puresh tastes success amid COVID-19
Majumdar built up his own chilling plants in 1999 after investing Rs7-10 lakh. He created one at Arambagh's Muthadanga and another in Howrah's Udaynarayanpur. In 2000, he finally acquired the chilling facility from Thacker. In the same year, he purchased his first milk tanker with a 5000-litre capacity. In 2000, he turned the proprietorship firm into a partnership corporation by adding his wife Kakali Majumdar as a partner.
"In 2003, I left Thacker Dairy. I established Red Cow Dairy Pvt Ltd on May 14, 2003, and commenced operations on that day" he says.
Father-Son duo
But as competition grew, Majumdar realised he had to innovate and add value. In 2007, he tied up with Kolkata Dairy Pvt Ltd. and launched the Red Cow poly pouch. "On the first day, I sold 634 crates or 6340 litres of milk," recollects Majumdar.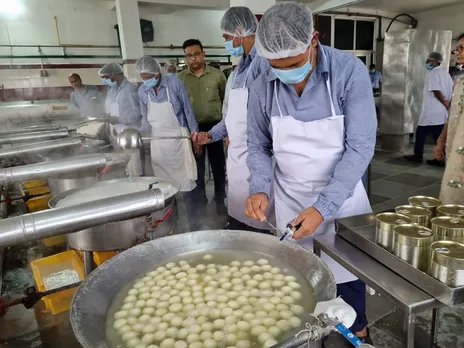 "To date, we collect milk directly from farmers and ensure stringent quality checks. Taking the milk from the cow to the consumer in the shortest time span is our primary skill," he says.
This consistent focus on quality began driving sales rapidly for Red Cow and Majumdar bought the Kolkata Dairy for Rs90 lakh in 2007, also shouldering the loans due to the Allahabad Bank.
On August 25, 2007, Narayan's son Nandan joined the business. At that time, the company was selling 32,000 litres of milk each day and curd was their only value-added product.
"My area of expertise is marketing. I desired to carry out marketing for my business. I'm glad my father gave me that chance. At the moment, we have more than 32 chilling plants," says Nandan who is a postgraduate from BIT International, Mesra. 
Today, the Red Cow Dairy operates three production facilities at Jaugram in Purbo Burdwan, Shibanipur in Howrah and Panchghara in Hooghly. In Jaugram, the most recent plant opened its doors in 2017. The largest factory in the state, it has a capacity of 5 lakh litres. Red Cow Dairy employs more than 1000 people.
Also Read: Käse Cheese: Chennai's all-women artisan cheese startup empowers people with hearing impairment; expands operations to Gujarat & Rajasthan
Over 3 lakh farmers in 12 Bengal districts are associated with the firm. Each day, 4.5 lakh litres of milk are collected and sold. Additionally, 2000 cans of Rosogolla and Gulab Jamun are produced, along with 50 tonnes of curd and 3 tonnes of ghee. Red Cow Dairy offers lassi, fresh paneer, sterilized canned paneer, and five flavours of milk.
The high shelf life products are delivered outside Bengal to Tamil Nad, Odisha, the North East, Uttar Pradesh, Bihar and Nepal besides other states. In addition to Jharkhand and West Bengal, they have over 450 distributors and clearing and forwarding (C&F) agents throughout the country.
Milking the Village Level Collection Centres
The dairy company buys milk straight from local milk producers in 12 districts. The VSP (Village Service Provider) model is used for procurement. It is then taken to the closest chilling facility. 
The milk producers are provided with a variety of inputs, including tips on how to boost the output of their cows and buffaloes.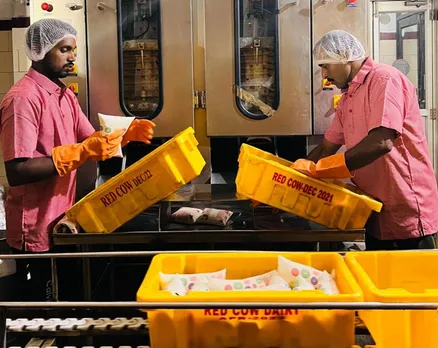 "Farmer payments are always made on schedule and since 1997, it has never been delayed. We ensure that neither the farmers' payments nor the employees' wages are delayed by a day," says Nandan, the director of Red Cow Dairy.
Also Read: How all-women dairy Shreeja has created one lakh milk entrepreneurs in Andhra Pradesh
Nandan says all the stakeholders are paid through banks. "There isn't any exchange of money. We use the VLCC (Village Level Collection Centre) concept, where we select village service providers (VSP) coupling 8 to 10 villages that collect milk from rural primary milk producers. We make the payment directly to the account of the VSP that make the payment to milk producers. The system is monitored by the company through its procurement managers and supervisors."
He said that competition will always exist in the business. But their USP is product quality. "We put a lot of effort into giving back to society, including farmers. We communicate with the farmers and arrange meetings for them. We have also set up self-help groups for women. Building trust with our affiliated farmers, merchants and distributors is more important than anything else."
The father and son are concentrating on diversification. This year, they launched another brand,  Red Cow Food, through which pasta, vermicelli and macroni have been introduced in market. More products like juices, jam, and pickles are in the works.
(Partho Burman is a Kolkata-based award-winning journalist. He writes inspiring human interest and motivational stories.)
Also Read: From a daily wager to a food entrepreneur, how Assam's Diganta Das set up a successful business