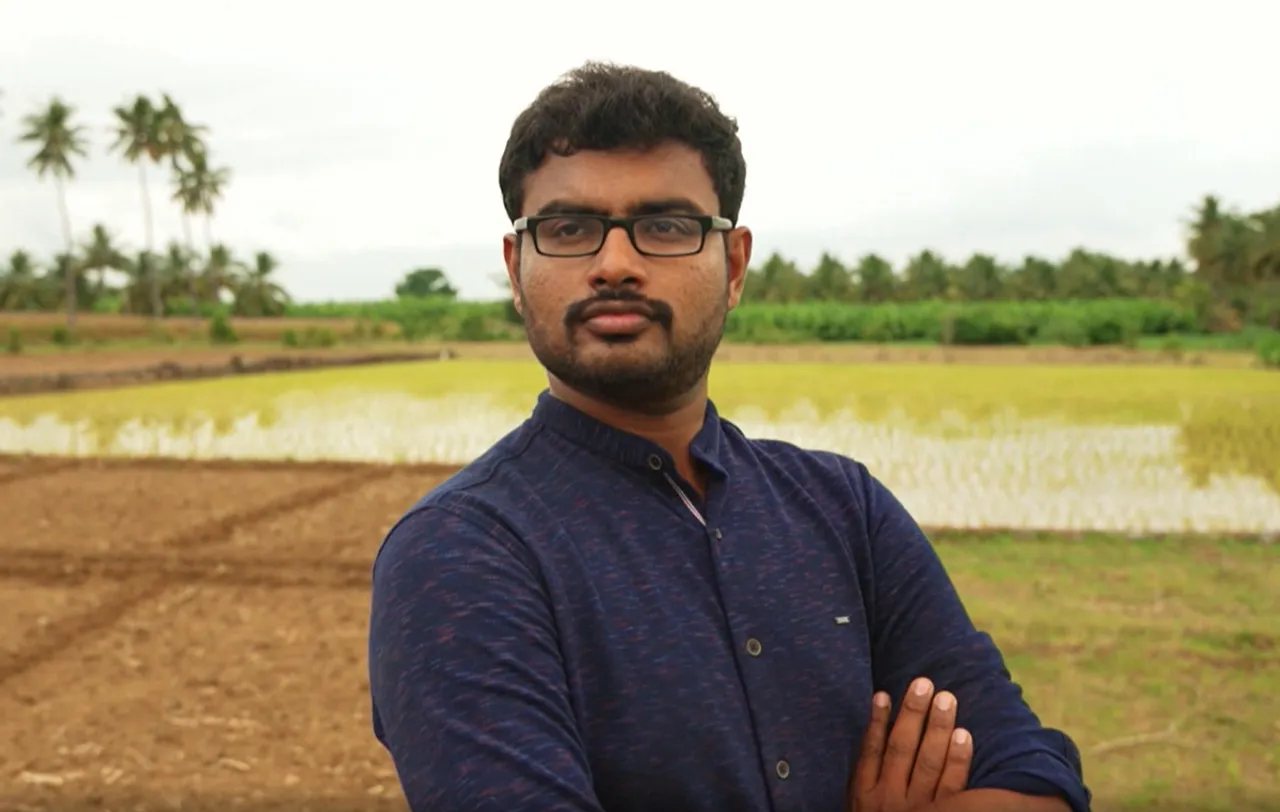 When P Janakan was working as a quality and design engineer with the Motherson Group in Chennai, he often thought of returning to his native place Rasibram in Namakkal taluka of Tamil Nadu. He had grown up surrounded by hills, trees and lush green fields. Life in Chennai did not excite him enough, and he wanted to live with his parents.
In love with nature and the outdoors, Janakan spent a lot of time on tree plantation as well. "One day, I read an article saying that traces of pesticides were found even in mothers' milk and honey. That set me thinking about the quality of food we were eating," he says.
"I decided to quit in 2016 to discover more about our traditional organic farming practices and how food is grown now," says Janakan, who completed his Mechanical Engineering from the Panimalar Engineering College in Chennai in 2013.  
In search of a new beginning
However, after his resignation, instead of immediately heading to home, he decided to travel. "I went to hilly and rural areas and to remote villages in search of 'what to do'. During these trips and meetings with farmers, I frequently heard about millets. But in reality, I did not find farmers cultivating them," he says.
During one such trip to Javadhu (also Javadi and Jawadhu) Hills in Tirupattur near Coimbatore, he met farmers who were cultivating a lot of traditional varieties of rice, which they had conserved. But they had stopped growing millets.
"There are over 10 varieties of foxtail millet and 50 varieties of sorghum, but nobody is documenting them or their drought-resistant nature and nutritional benefits. Rice and wheat get all the limelight. That's why I thought of protecting and commercializing millets to make them a part of daily diet once again," Janakan says.
Millets are among the healthiest whole grains because they are alkaline, gluten-free and also packed with proteins and antioxidants. Millets belong to the grass family and are classified as major and minor millets depending on their size. While sorghum, pearl millet and finger millet are major millets, foxtail, little millet, kodo, proso and barnyard millet are minor millets.
Also Read: From truck driver to millet millionaire, how this Telangana farmer built a successful food business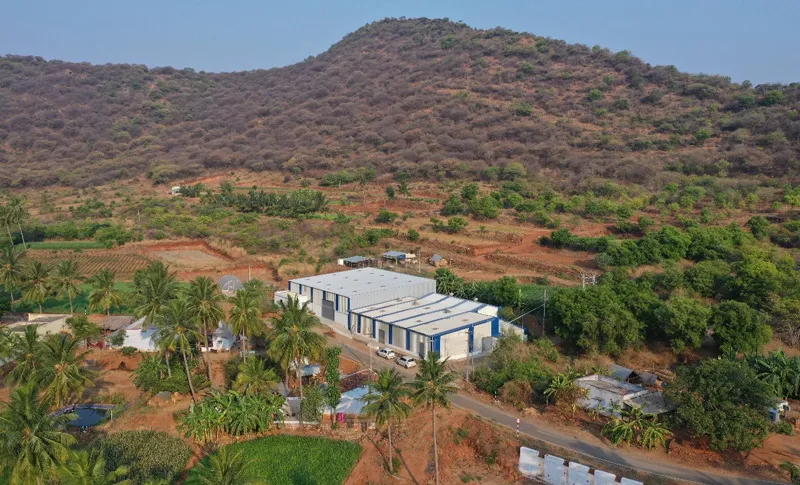 According to studies, 30 per cent of minor millets can be substituted in traditional foods, bakery products and other mixes and can be prepared conveniently at a low cost.
Janakan began collecting millet varieties from farmers of hill areas who were still cultivating them on a small scale because due to low market prices and processing problems, nobody was buying from them.
"They used millets at home but did not cultivate on a large scale because processing millets is not easy. After the Green Revolution, rice mills can be found everywhere but not millet processing plants," he says.
Also Read: Andhra farmer sets up multi-crore millet business; helps 1500 growers earn more
Mainstreaming millets
After multiple discussions with farmers across Karnataka, Andhra Pradesh and Tamil Nadu, Janakan concluded that if he wanted to promote millets, he would have to work on their processing also. "I realised that making value-added products with millets was essential to promote them," he says.
The next leg of Janankan's work towards a millet startup involved visiting older processing units. "After visiting 20-plus millet processing units, I found that more than 12 units were sick. Either the machinery was not properly installed or the storage space was a big problem. But most importantly, they had no idea whom to sell the products despite having the raw materials. I searched for answers," he says.
Finally, after two years of research, Janakan became an entrpreneur and started his millet processing facility in the foothills of Kolli Hills in Namakkal. 
"I started the unit in 2018 over 1,000 sq ft of my family's land and now it has grown to a 15,000 sq ft facility. I received a subsidy from the government and also took a loan to start with a total investment of Rs10 lakh," he says.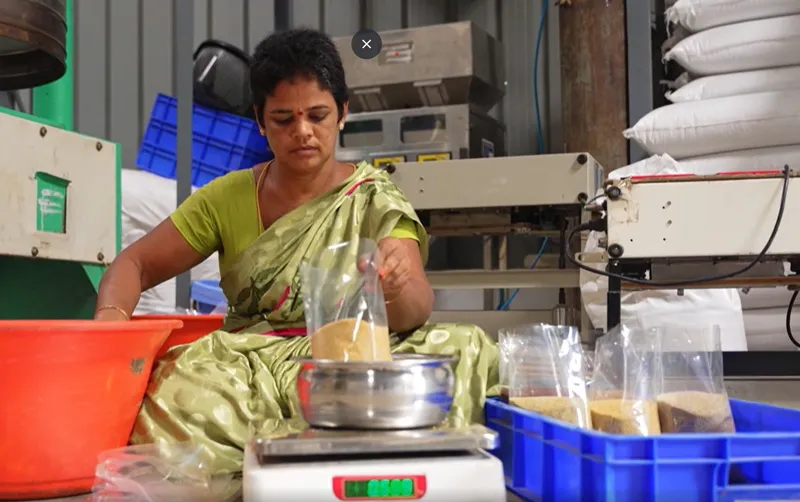 He put up the machines for pre-cleaning the millets like grader and de-stoner, which separate stones and other extraneous particles from grains. For de-husking, the plant has a huller and then final cleaning is done using a couple of machines including a gravity separator and aspirator (it removes any remaining dust and husk). For making products like flour and porridge, he put up a roaster and pulveriser.
Also Read: Roja Reddy: Karnataka techie-turned-agripreneur's pioneering organic farming effort makes her a millionaire
At this unit, Janakan began processing foxtail, barnyard, kodo, little millet, brown top, ragi, pearl millet and jowar to make millet raw rice, millet broken, flour and millet flakes (similar to corn flakes). The leftover husk is sent as feed for cattle. He currently employs 15 people at the unit and has mechanized as many operations as possible.
Janankan has also started producing millet porridges and health mixes which can be prepared easily with minimal cooking at home. "We don't use any preservatives. Millets are hardy grains and our packaging ensures a good shelf life for the products," he adds.
The business of millet processing
"In the first year, the farmers did not trust me and felt I may not pay them for their crop. So I bought millets from traders for processing and began selling them to local retailers," he recollects.
Janakan was confident that if he paid better-than-market prices to farmers, and that too in advance or on the day of the purchase, they would grow millets for supplying to him. "After the first year, when the farmers saw the unit, they started trusting me and began to supply millets," he says.
He pays 20 percent more than the market rates to buy millets from farmers in Tamil Nadu, Karnataka and Andhra Pradesh. He provides them with bags for packing the crops and also pays for transport from the farms to his unit in Namakkal. 
"I process more than 50 tonnes of millets every month (600 tonnes annually), resulting in product output of 30 to 35 tonnes (the rest is husk, waste etc.)," he says.
Also Read: Millet mompreneur: Banker turns entrepreneur to give the best to her baby; sets up zero-preservative healthy food business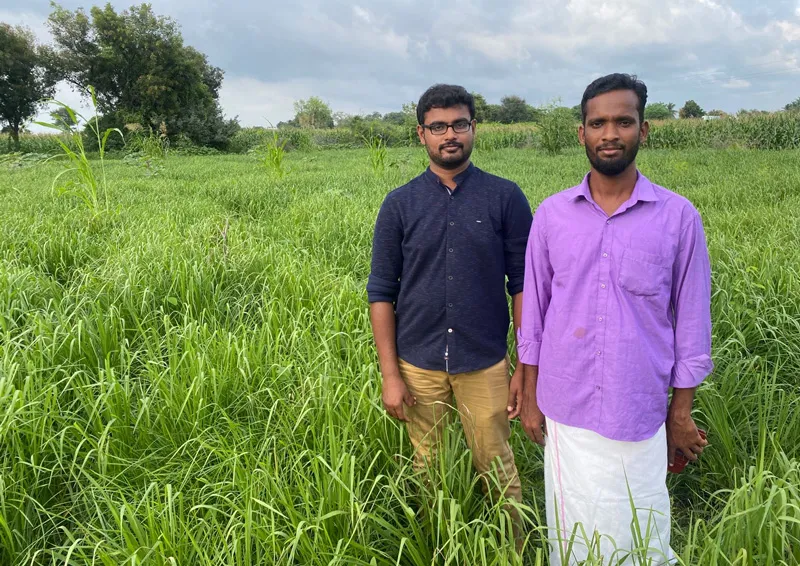 His turnover in the last financial year was Rs 2.5 crore. "This year, I am expecting 3.5 crore revenues," he says.
"Last year, in 2022-23, I procured millets from farms spread over 200 acres in South India. In some areas, I procure millets from farmer-producer companies or FPOs. I sell the ready products in bulk to organic stores and food outlets besides retail shops. They are also exported to the US and Singapore," he says.
"Through word of mouth, new farmers are coming to me and growing millets because they know there is an assured buyer for their crops. Yet, to meet the rising demand, I have to procure millets also from wholesalers for processing," Janakan adds.
By buying from farmers consistently and at higher rates, he is bringing them back to millet farming. With his efforts, many farmers and FPOs are now going back to traditional grains which can be grown with minimum effort even in dryland areas.
(Rashmi Pratap is a Mumbai-based journalist specialising in business, financial and socio-economic reporting)
Also Read: Andhra MBA quits job to foray into millet business, earns in crores