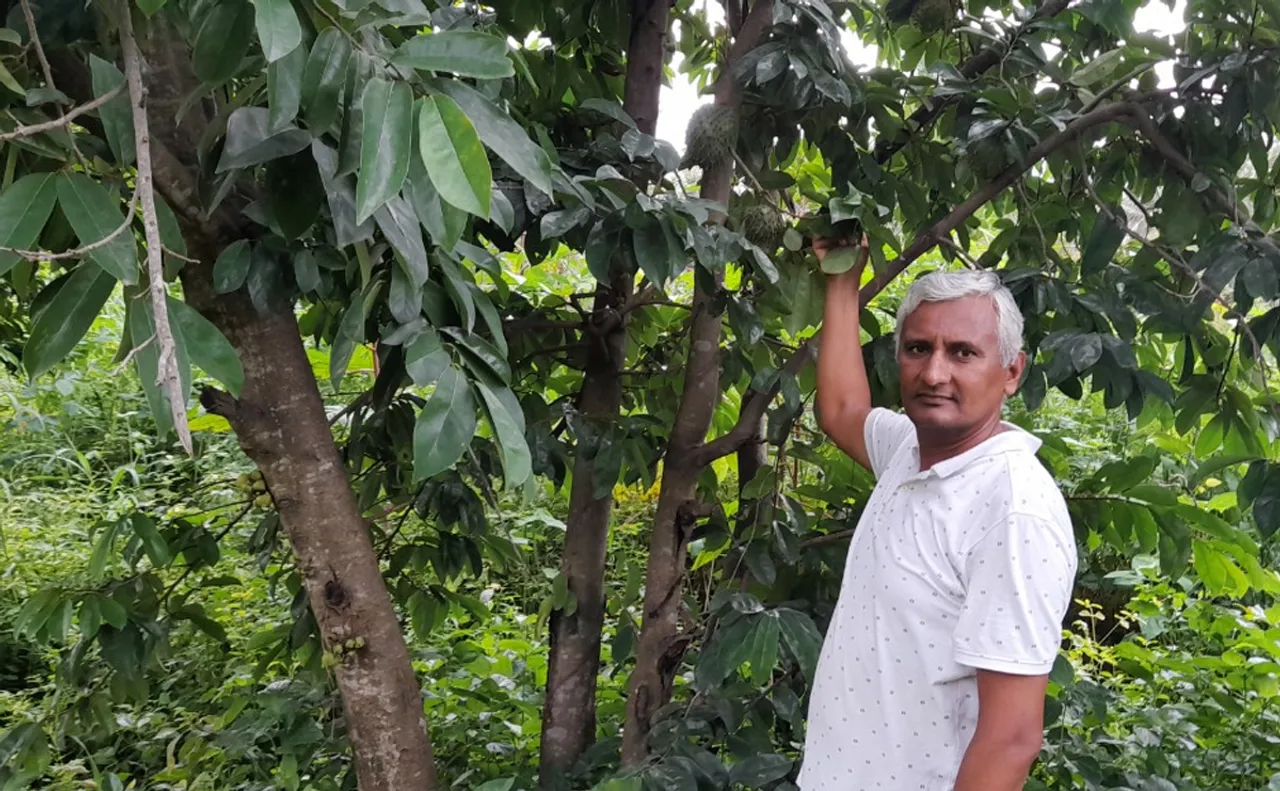 By the time he was in a Bengaluru high school in the late 1980s, Srivathsa Govindaraju had charted out his career path. His interest lay in computers but his passion was the environment. So, he struck a neat balance. 
"I wanted to become an Indian Forest Service officer but I also wanted to study computers. I finally decided that I would work in the IT sector till I turned 40. Then I would settle in the lap of nature and practise farming," he says.
After graduation, he worked in top IT companies in Bengaluru. In the course of his work, he got a chance to visit some 30 countries which gave him vast exposure. He met agriculture experts and farmers wherever he travelled. 
"I realised that in the West they have lost almost all their native diversity while in India we have a rich food diversity and traditional varieties of crops that we are ignoring and losing. This gave me even more clarity on what I wanted to do," says the 50-year-old.
Beginning in 2005, he used his savings to buy 13 acres of land in Singadasanahalli, 40 km from Bengaluru. In 2012, fulfilling the promise he made to himself, he quit his corporate job and took to full-time integrated farming at Nature Inspires - Chiguru Ecospace, a farm and biodiversity education centre.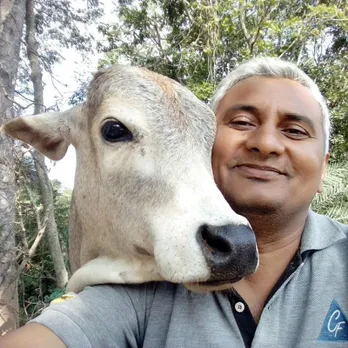 Apart from growing vegetables, fruits, millets, and cereals, he has over 300 species of edible and medicinal plants and trees. There are over 100 species of birds and wildlife. For aquaculture, Srivathsa has seven ponds in which he rears six species of freshwater fish. He also has poultry and desi cattle.
His farm looks untidy and haphazard to visitors but Srivathsa says it is a functioning ecosystem. "I let nature work for me. I don't overharvest, I let weeds grow and use them for mulching, I let earthworms aerate the soil and water seep in. This has created a conducive habitat for the soil wildlife. I only use the manure I make to enrich the soil." 
The organic route
Srivathsa comes from an agrarian family. His grandfather was a farmer with substantial land in Borasandra village in Sira Taluk of Karnataka. He had a deep knowledge of yoga and ayurveda and practised as an ayurvedic doctor.
His father shifted to Bengaluru where he worked with the watch manufacturing firm, HMT and also met his future wife. Srivathsa's father too learnt ayurveda and practised it.
Also Read: From 4 acres to 18 acres: How profitable organic fruit farming helped Rajasthan's Rajnish Lambha expand rapidly
"During my childhood, we would go to our native place for vacations. I learnt farming techniques by observing my family members at the farm," he says.
"I went trekking, camping, roamed in the forests, and conducted wildlife surveys and conservation activities. This exposure helped me gather a lot of knowledge about the rich flora and fauna and traditional healing methodologies"
That knowledge that he picked up at home and through reading about Indian medicine systems, traditional foods and biodiversity held him in good stead in his farming and conservation efforts.
"I strongly believe that our country, which lies in the tropical zone, has so much food to offer that no one can go hungry. But faulty policies, changing lifestyles and our lack of knowledge about the traditional foods have driven out most items from our kitchens and replaced them with unhealthy, synthetic foods," he says.
"India has around 4500 species of plants that are endemic to the country. Many are lost and many are on the verge of being lost. In my opinion, it is crucial for us to learn about and conserve this biodiversity," he says. 
Adding value to farmers' efforts
In 2016, he started selling organic products from his home. Srivathsa underlines the importance of value addition to the products.
"I firmly believe that if you just sell your crop in the mandi, you will never earn. You have to do value addition and be innovative. This is what I tell other farmers and prospective farmers who visit my farm."
For instance, if you sell coconuts in the mandi you will get Rs 15-20 per piece. But I make coconut burfi and sell it for Rs600-800 per kilo."
Also Read: Krishna McKenzie: Auroville's British musician-farmer with a food forest & organic café
Similarly, cassava sells for Rs10-12 in the mandi on the same day and Rs5-6 on the next day. But he makes cassava flour and sells it for Rs300 per kg. Srivathsa also prepares baby food and flour from millets besides some personal care products using herbs naturally obtained from his farm.
"I tell farmers instead of selling their raw produce to someone else who makes a neat profit after adding value, they should do it themselves. I am trying to lead by example so they are convinced that it's not just empty talk."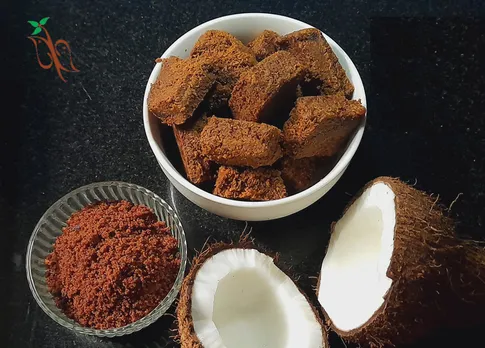 Srivathsa says his venture is not commercial and he works on a small scale. He has invested in some light machinery for processing the produce and manages operations himself along with one farmhand.
Besides supplying products to Sahaja Organics, Srivathsa has a network of over 300 customers to whom he sells organic products. He is also part of Sahaja Organics and supplies products to them. His annual earnings from farming and other activities he offers on the farm are over Rs30 lakhs.
Many farmers in the area visit Chiguru farm to learn. Srivathsa has been holding workshops and training for them from time to time. Since they did not have marketing avenues, he sources products from them and sells them.
He will soon tie up with one panchayat to train women's self-help groups in sustainable and integrated farming practices, progressive farming techniques and value addition, crop selection, market analysis and marketing the products that will help them get good returns.
Also Read: How Madhya Pradesh homemaker Lalita Mukati became millionaire organic farmer
"I want to inform them about several good government schemes under which the farm can be a micro-processing production hub. So, farmers can do value addition on their farm and sell produce."
Conservation of forgotten flora
As a natural extension of his farming activities, Srivathsa has started a biodiversity awareness centre to pass on knowledge about biodiversity to people, especially children.
When he was starting, Srivathsa travelled a lot and procured many rare and forgotten foods and plants that he grows on his farm.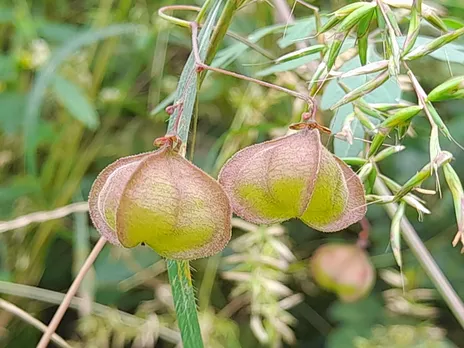 "I interacted with tribals who are a storehouse of knowledge. They know the health and medicinal benefits of plants and herbs in the forests."
Apart from conventional crops, he grows a variety of plant species he terms "forgotten foods" and "healing herbs", ranging from edible flowers, and seeds to make dyes, edible sweet cacti, herbs that are beneficial for arthritis, the liver, the skin, and even infertility issues.
The forgotten foods include plants such as boerhavia diffusa or punarnava which is good for the kidneys, Phyllanthus niruri or Bhumyamalaki which is beneficial for the liver, bone setter plant or Asthisamharaka which is used for strengthening bones and joints. Sasbenia grandiflora which is a natural deworming agent, Santalum album or Sandalwood leaves which are anti-inflammatory and anti-ageing, Coculus hirsutus which helps regulate blood pressure.
His nursery, Sanjeevini, has around 40 types of unconventional vegetables, flowers and medicinal plants. He also sells compost, biofertilisers, and biopesticides, all of which he makes himself.
Also Read: Environment: Gujarat couple quits US jobs to build own food forest; creates orchards & gardens for others
"Many of these plants can be grown at home and used but we have forgotten that traditional knowledge. I want people to have access to these unconventional plants and healing herbs."
He has launched an initiative to conserve seeds of traditional plant varieties that are slowly dying out, encouraging seed production and storage to ensure diversity. 
Srivathsa has conserved around 100 seeds varieties of traditional vegetables, pulses, medicinal crops and flowers which are stored on his farm.
Igniting young minds
Initially, his friends and their children would visit his farm. Slowly, farmers from nearby areas, government officials and techies who are keen to do farming started visiting. He holds workshops at his farm to share his knowledge.
"I have over 2000 children and over 200 families and 100 farmers who have visited the farm over the years. I feel conservation efforts and passing on the traditional knowledge to the younger generation is important."
To engage with the youth, he started the Anveshana programme that introduces children to nature and natural living through fun activities such as hiking and trekking, living in tents, campfires, bird-watching, interacting with farm animals, walks in the forest, learning about flora and fauna, making biopesticides, compost, planting saplings.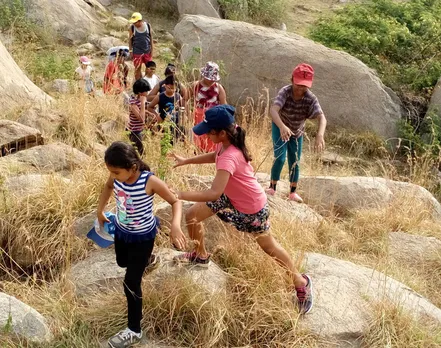 "Through these activities, the children subconsciously learn about the importance of the symbiotic relationship with nature, our biodiversity, the importance of our cultural practices and the need for conservation," says Srivathsa.
The charge for this two-night, three-day programme is Rs4,000 per child. Srivathsa has tied up with two schools in Bengaluru to conduct daylong farm visits.
Also Read: Shruti Tharayil's wild food walks bring Grandma's greens back into urban kitchens
Agri-tourism
Srivathsa has also started agri-tourism for individuals and families who want to get a first-hand experience of farm life. Visitors can stay in tents or tree houses and take part in various activities.
"Most farmstays are commercial and have a standard, run-of-the-mill approach focused on entertainment. I want visitors to dirty their hands in the soil, take part in activities that are done on the farm and learn about nature. They should have a meaningful experience," he says.
Srivathsa has covered a vast journey from a techie to a farmer. Despite a hectic and laborious life, he is thankful for the wide-ranging experiences. He lives a healthy and happy life with his wife and two daughters actively supporting him in his venture.
"I feel it is crucial to make our traditional knowledge about native plant diversity widely available. Our generation has a huge responsibility to pass down the local traditions and their cultural significance to future generations. Else I see our kid growing up imitating the west and lacking their own strong identity," he emphasises.
(Urvashi Dev Rawal is a Jaipur-based journalist specialising in development, gender, and political reporting)
Also Read: Roja Reddy: Karnataka techie-turned-agripreneur's pioneering organic farming effort makes her a millionaire