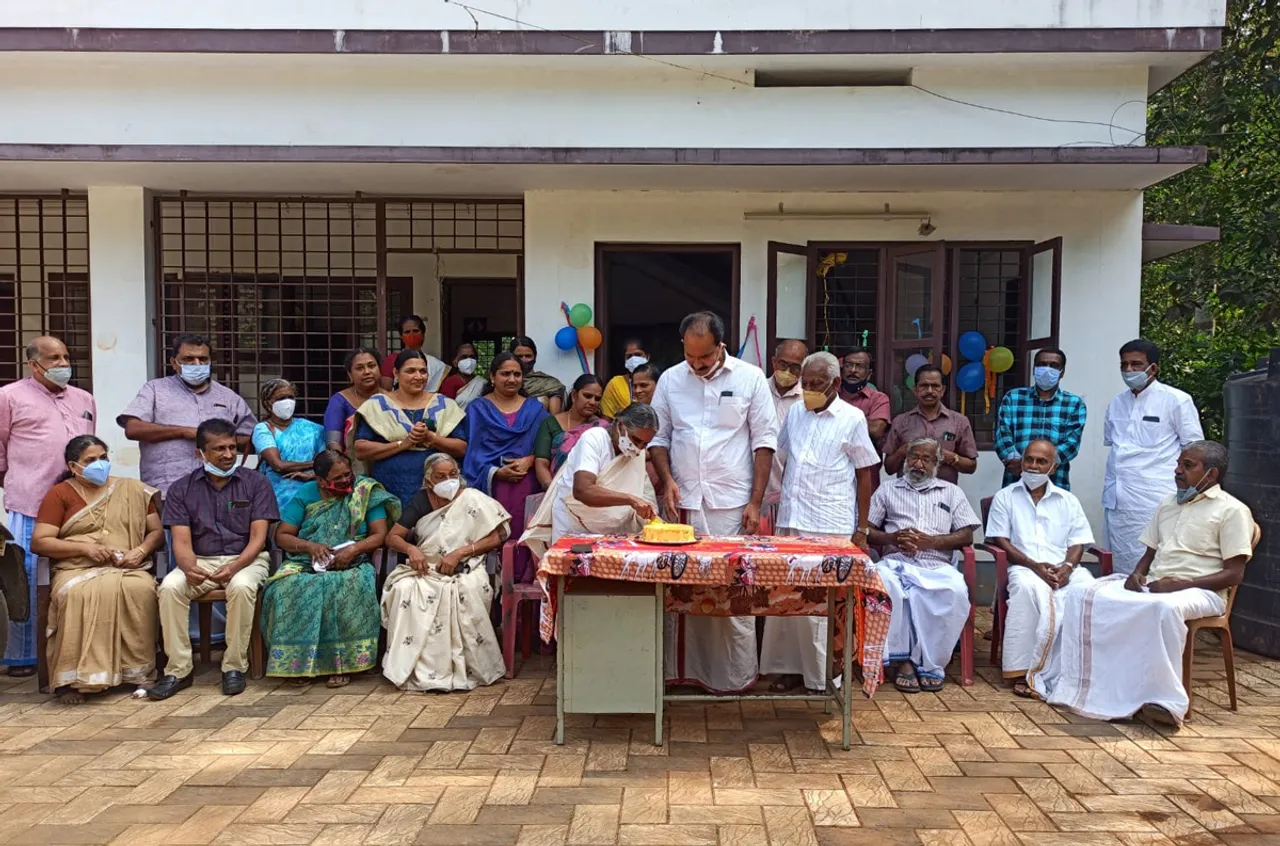 Sarasammal S (68) has been living alone at her home in Elikkulam village in Kerala's Kottayam district for the last one year following the demise of her husband. The apprehension of loneliness did take a toll on her but only for a short time. A range of transformative initiatives introduced by the Elikulam Panchayat not only provides essential welfare services but also instils a sense of purpose in senior citizens like Sarasammal.
"Married at a young age, I was confined to doing household chores. Just when I thought my future was domestic work, the programmes for elders came as a beacon of hope. I now feel like a caged bird set free," says Sarasammal.
"I derive immense joy from finally pursuing what I've yearned for all these years. I used to draw, sing and recite poetry in my school days. And now, after almost 45 years, I have platforms to showcase my talents. I recently won the second prize in a Zilla-level competition," she says with a big smile.
The happiness of Sarasammal and other villagers in their twilight years is due to the efforts of the Elikulam Panchayat, which is on a mission to rewrite the narrative of golden years. In September 2023, it won the Kerala State Government's Best Vayosevana Award for its outstanding service and emerging as an elderly-friendly panchayat. Its objective is to inspire the elders to be involved in community-building activities and follow their passions.
The genesis
The initiative to focus on the well-being of senior citizens began in 2021. To bring all activities under one roof, a Vayojana club (old people's club) was formed at the Panchayat level, and it was later renamed Nirav@60 plus (a state of feeling fulfilled).
Also Read: How this Madurai doctor's doorstep delivery model is revolutionizing healthcare for the elderly
When asked about the catalyst behind prioritising the needs and well-being of the elderly, Elikulam Panchayat President S Shaji says, "We have Grama Sabha for elderly people every year and in recent years, we realised that the concerns of the seniors have risen."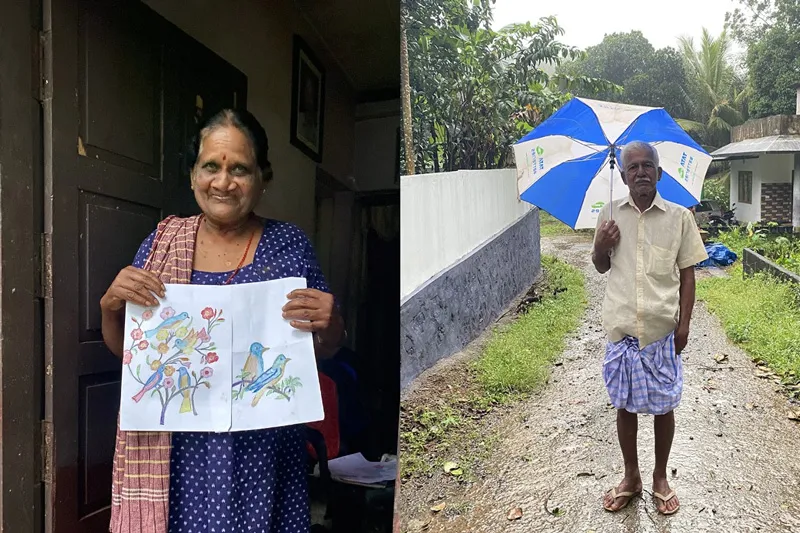 The problems are not just the physical ailments mostly associated with the elders. "An elderly person in our village took his own life a few years back and we understood that loneliness led to mental health issues. It was a warning call for us and hence we pledged to take the best care of our elders," he adds.
Robust social connections a key to happy living 
As a first step, the Panchayat established 'Pakalveedu' (day homes) in all its 16 wards, with six of them equipped with facilities like indoor and outdoor games, television, books etc. The primary objective was to create a communal space where senior citizens could come together, socialise, and participate in activities of their preference. 
One of the patrons of Pakalveedu, EM Krishnankutty(74), says the day-home scheme has been a boon to many fellow senior citizens like him. "I like going there when I have leisure time and be with my peer group. It evokes a sense of unity and solidarity. In Urulikunnam, we have a well-ventilated space with seating, a few resting beds, and a television. Additionally, there are spaces for both indoor and outdoor games. I hope more elders utilise these facilities," he shares.
Also Read: 65-year-old woman turns barren land into organic farm of medicinal plants, earns Rs50 lakh annually
The Panchayat also coordinates one-day excursions for senior citizens, which have garnered widespread appreciation from the participants. Krishnanankutty cherishes memories of recent trips to Vagamon and Parunthumpara.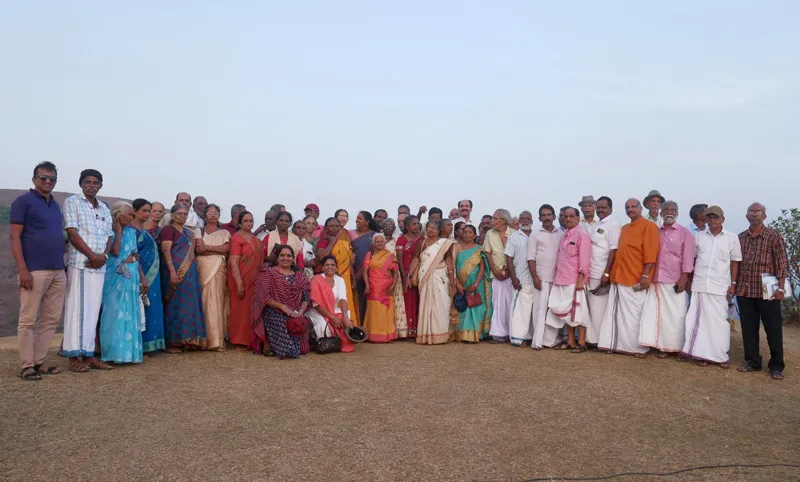 The Panchayat also organises art and sports festivals.
"We had a lot of fun during the recent festival as it allowed us to embrace our inner child," he says.
"Many of us may not have experienced a very vibrant adulthood and may have missed out on enjoyment. But now, it feels like an opportunity to live the missed moments," he adds.
Comprehensive medical care 
There are around 5,232 senior citizens in Elikulam Panchayat of which nearly 162 require palliative care. To cater to their needs, the Panchayat has allocated a dedicated ambulance service and nurses from the nearby community healthcare visit them at home bi-weekly to monitor their health condition. 
Shaji shares that they have also conducted workshops to train primary caregivers with skills and knowledge, empowering them to better support their elderly family members. 
"Through numerous conversations with senior citizens, a significant concern frequently voiced, particularly by those living alone or hailing from modest backgrounds, is the difficulty of travelling 3 km to access medical assistance in the town," he says.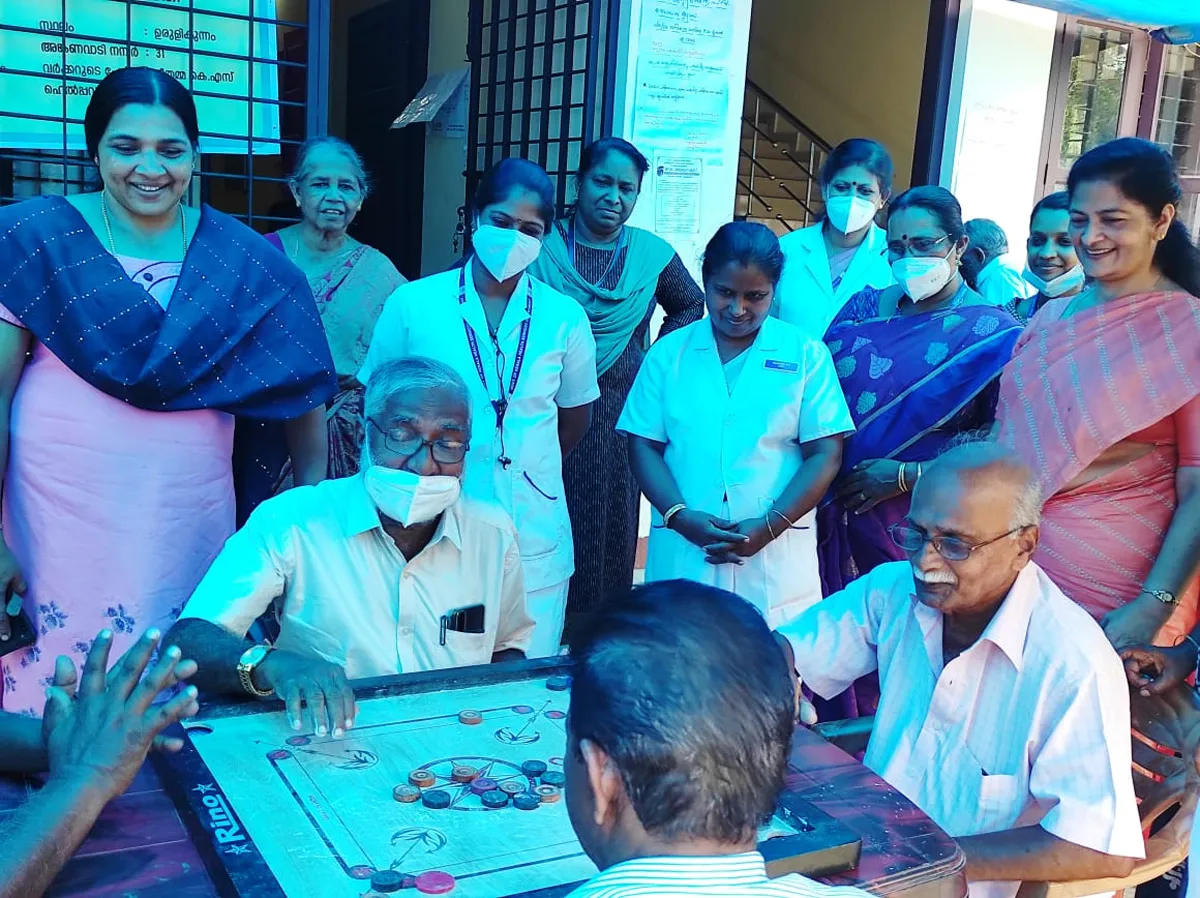 "In response, we took the initiative to organise regular medical camps in every ward and designated a dedicated desk at the Panchayat office where seniors can monitor their blood pressure and sugar levels," Shaji adds.
ASHA workers are available until noon each day to assist in providing this service. 
Underlining the importance of addressing the mental health of seniors, Shaji says the Panchayat has introduced a weekly professional counselling session for those in need.
Financial empowerment
The Panchayat also recognised the importance of implementing schemes to empower seniors to achieve self-reliance and financial independence. Sini Joy, a member of the Urulikunnam ward in Elikulam Panchayat, says that they have provided opportunities for abled elders interested in cooking to take up small-scale production of snacks and local cuisine. 
Also Read: Five investment options for senior citizens
"We have done this with the help of the Kudumbashree Mission (poverty eradication and women empowerment program by the Kerala government). We also learned that some of the elderly individuals face conflicts and family disputes. Hence, we have set up a desk partnering with Janamaithri Police (People-Friendly Police) to facilitate legal services," she says.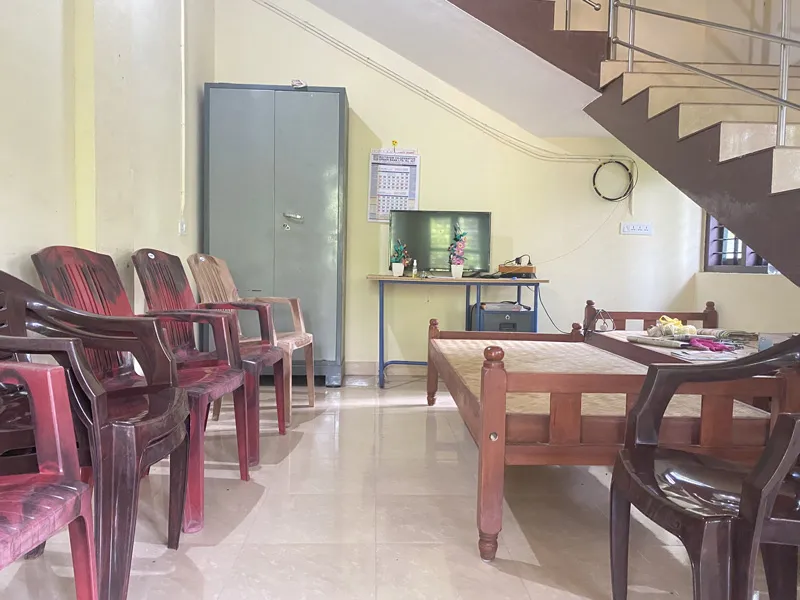 "The Panchayat also conducts workshops to equip seniors with basic digital skills, including smartphone usage. Many of them have told us that these schemes are helpful," she says, adding that such feedback mechanism enables them to continually develop new initiatives that ultimately enhance the lives of the senior citizens.
Sustainable initiatives and a vision for the future
With all the initiatives operating successfully, it is of paramount importance for the Panchayat to ensure sustainability and growth. The Secretary of Nirav@60Plus Club, KN Bose, a retired teacher, says the Panchayat, in association with the Kerala Institute of Local Administration (KILA) and Kerala Development and Innovation Strategic Council (K-DISC), has proposed to conduct a survey that will help create an extensive database about the seniors in the village. 
Bose says the goal is to identify seniors, understand their living conditions, needs, and desires, and do the needful. They have also proposed a park with a walkway near Pakalveedu.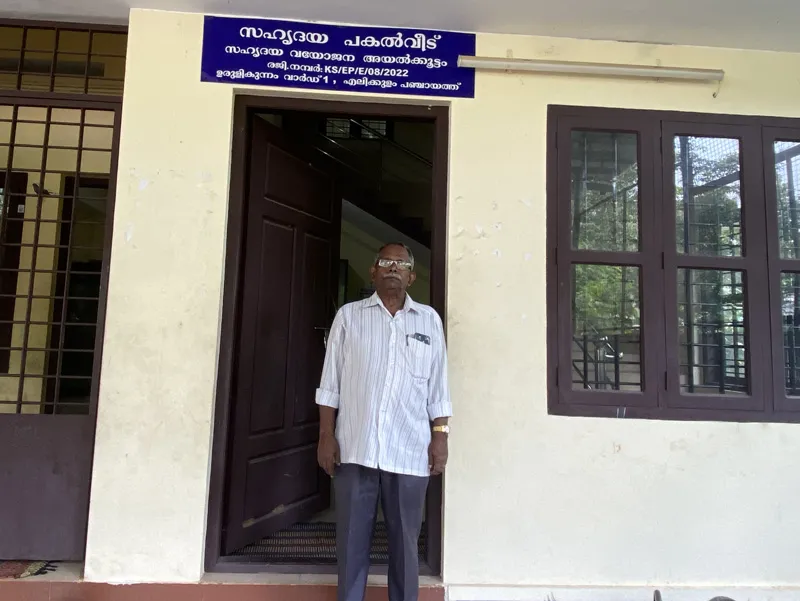 Many seniors grapple with health issues. "Idleness often allows these concerns to occupy their thoughts. However, the activities at Pakalveedu and the vibrant cultural festivals here have given us a renewed sense of purpose," he says.
"I've seen our peers, once feeling low, now experiencing a remarkable improvement in their well-being. Seniors are becoming more competent and actively engaging in social activities in our village. A little attention and effort have ignited our willpower. I'm confident that with the many programmes we have in store, we will certainly become a model village one day," Bose concludes with a hopeful smile.
(Chandhini R is a Kerala-based journalist specialising in human interest, entertainment, and art and culture stories)
Also Read: This 80-year-old retired IAF officer is providing dignity to destitute women in Guwahati