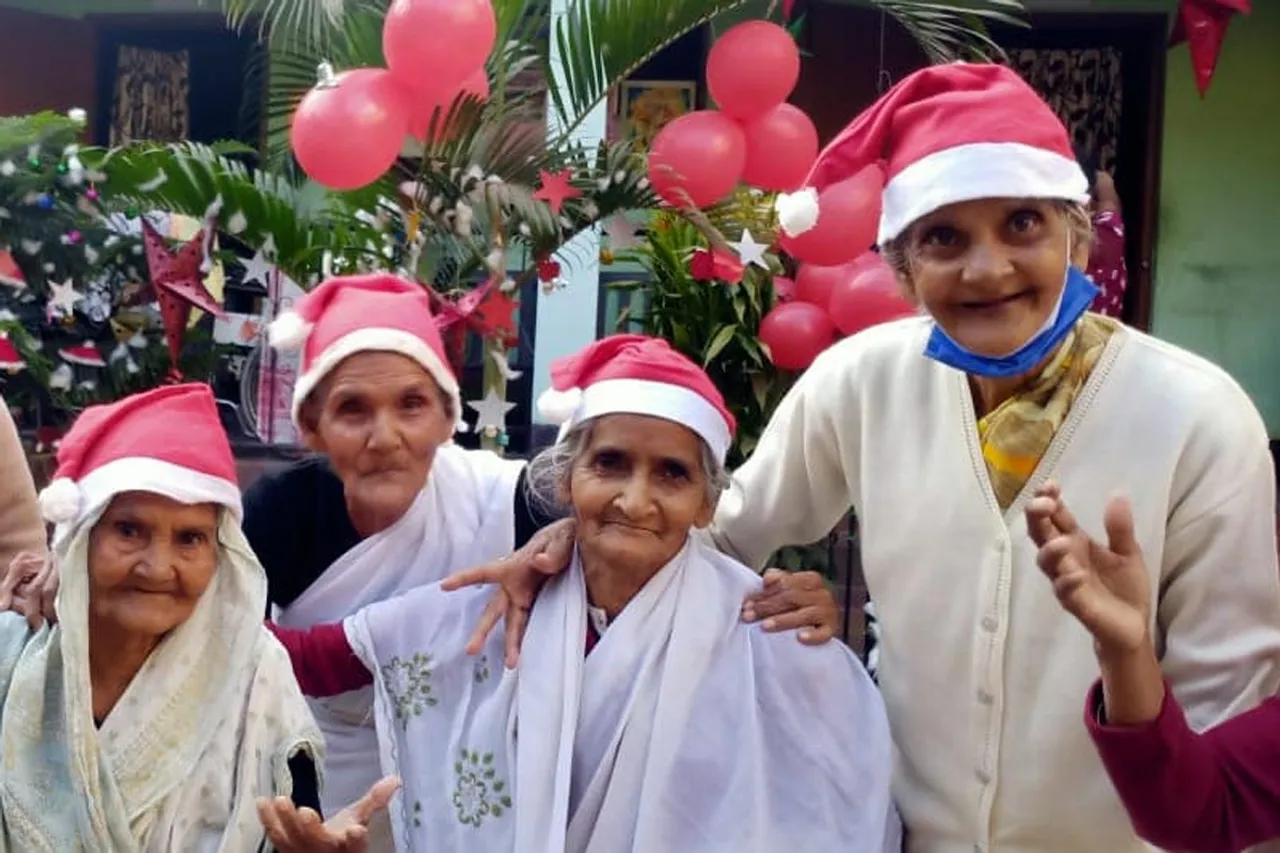 "The face has been haunting me for years. Honestly, even today, after 16 years, if I close my eyes, I can vividly see her hollowed eyes and sagging skin mocking me. I failed to help her. She was famished and lost in her ramshackle bamboo shack, surrounded by waist-deep water. 
"Apart from a few old soot-blackened utensils, a bed with a soiled patchwork quilt, a torn mosquito net and a few dirty clothes hanging from hooks around the hut, it was empty. I had never imagined that anyone could be so poor and helpless," Gp Capt. Atul Chandra Barua recollects.
Something snapped within him at that moment in 2007 as he witnessed the plight of the old destitute woman. The incident shook him so much that he started a home for such victims in 2011 under the Bhavada Devi Memorial Philanthropic Trust. The public charitable body, named after his mother, the late Bhavada Devi, was registered in Guwahati in February 2011.
Also Read: How a Santhali folk singer & orphans turned barren land into forest at Bengal's Ajodhya Hills
Selfless love & shelter
The trust has set up a home for aged and deprived women who have been abandoned by their families. Aptly called Seneh, meaning selfless love, the home provides shelter, food, healthcare facilities, clothing and all necessities to help the women lead a life of dignity.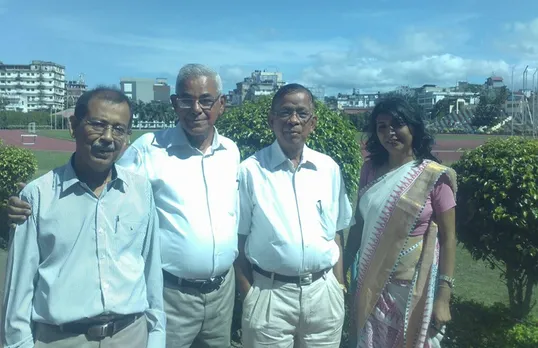 The vision is to once again make them laugh and sing and live together as a family in the sunset years of their existence, says octogenarian Gp Capt. Barua, who served in the Indian Air Force for thirty years till his voluntary retirement in 1999. The Aeronautical Engineer worked in different capacities at frontline bases. 
He has been battling to save abandoned elderly mothers for the past 12 years. He donated the land and building for Seneh and continued to bear all the expenses in the early years.
"The destitute that stay here have nobody in the world. Even if they have, they don't remember anybody; they don't even remember their own names."
Gp Capt. Barua says, "A few of them were in a pathetic condition when we picked them up. I can share with my hand on my heart that – but for our intervention – they would not have survived an hour longer."
Also Read: Impulse NGO Network: How Meghalaya's anti-trafficking warrior has helped save over 72,000 lives from slavery
One of the beneficiaries (name withheld) – who has been visually impaired since birth – narrates her ordeal prior to finding refuge. "Both my brothers and their wives urged my father to abandon me somewhere as they didn't want to take care of me anymore. One day, my sister-in-law didn't even let me have food at home. She just wanted me to go away. That's when my father got in touch with Seneh through someone and handed me over to Sir."
Today, there are many women who have found shelter and succour at Seneh. 
"Often taken for granted, the elderly are left vulnerable to loneliness and cognitive decline. The cruelty of fate at times becomes unbearable for them," says Gp Capt. Barua.
Life's toughest for elderly women
Women across India face discrimination and are often abandoned by their kith and kin to save financial resources. The widows left in Vrindavan by their families comprise a glaring instance of the plight of women, especially those who have lost their husbands or are suffering from physical and mental maladies. 
The problem becomes graver in the eight states of the Northeast where economic growth has been slower than in the rest of the country. Even the share of the Northeast's Gross State Domestic Product towards India's total GSDP declined from 3.7 percent in 1993-94 to 2.8 percent in 2019-20.
In such a scenario, families are abandoning old and infirm women to fend for themselves out of sheer economic compulsions. 
Women in the age group of fifty and above are the ones who suffer the most because they are mentally and physically vulnerable, Gp Capt. Barua says.
Also Read: Rescuing mortgaged kids, giving tribals a voice in decision-making, how Vaagdhara is bringing change from ground up
Self-help is the best help
While volunteers and employees of the trust look after the residents, Seneh has adopted innovative self-help measures so that the women don't have to rely on others for their daily chores. The residents do all the household work themselves. Those who are physically fit cook food for all by turn. The others help in chopping vegetables, cleaning utensils etc.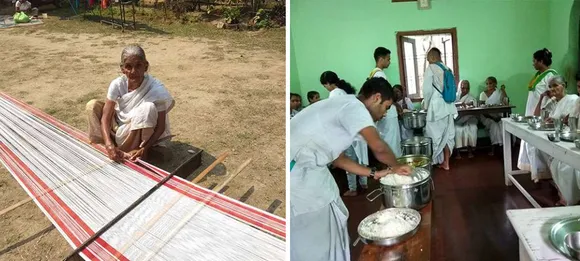 The same goes for cleaning, sweeping, swabbing and other housekeeping jobs. The residents are also encouraged to practice knitting, weaving, embroidery, singing, pickle-making, etc as per their interests. The products are sold and the money generated is spent on their entertainment. These include annual picnics and visits to nearby areas. 
"Thus a chasm in their lives has been bridged," says Gp Capt. Barua.
Some good Samaritans have now joined the mission to help with the rising expenses of running the shelter. These individuals and institutions provide funding to run the operations at Seneh.
Seneh also provides free sanitary napkins to school-going girls and food to wards of indigent cancer patients. 
Also Read: This Ahmedabad businessman is upskilling underprivileged youth to make them self-reliant
Funding and challenges
While hundreds of women have benefitted from Seneh, there are many more in need of a home. Every day, Gp Capt. Barua receives calls. "There's a woman lying here, can you help?"
But he cannot help everyone. "I don't dare to go because I don't have the money. It is very, very difficult to make ends meet. I appeal to all to help us. Let us help old people who have got nobody in the world. They are dying; they will die on the streets," the former officer laments.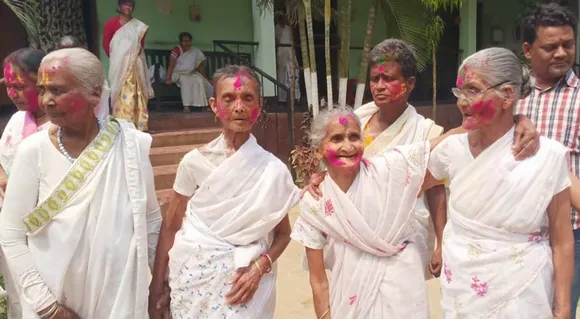 The veteran has compiled his experiences in the form of a book poignantly titled Nobody's Grandmother: Stories from Inside an Elderly Home and brought out last year by Vitasta Publishing Pvt. Ltd.
This is his first such literary attempt. He has to his credit several articles on old-age care and other related subjects in English and vernacular newspapers and magazines. 
"Owing to my age, my greatest anxiety is what will happen to the scores of sick residents of Seneh. As long as I'm alive, come what may, I will manage."
He says, "Luckily, I've found a few dedicated and relatively young volunteers who I know shall keep the flag flying. I will ensure some regular money from my savings and whatever I leave behind. However, that shall prove insufficient."
Also, 60 percent of the residents have psychological problems. They are on regular psychiatric drugs. Of the remainder, two are differently-abled, a couple is sightless and one is both speech and hearing impaired.
"Managing them is challenging and expensive but with sheer dedication and hard work, we have been able to provide dignity to them," Gp Capt. Barua adds.
India's bravehearts who have donned proud military uniforms generally don't seek help but when they do, their words signal sheer desperation and it becomes the bounden duty of everyone living on Civvy Street to pitch in.
To donate to the Bhavada Devi Memorial Philanthropic Trust, please call: +91 8753908043 / +91 9810791818 OR
Email: bdmpt.seneh12@gmail.com / acbarua@gmail.com 
(Abhijit C. Chandra is a Bhopal-resident journalist & teacher)
Also Read: This Jaipur NGO has brought a SMILE to thousands of women and children