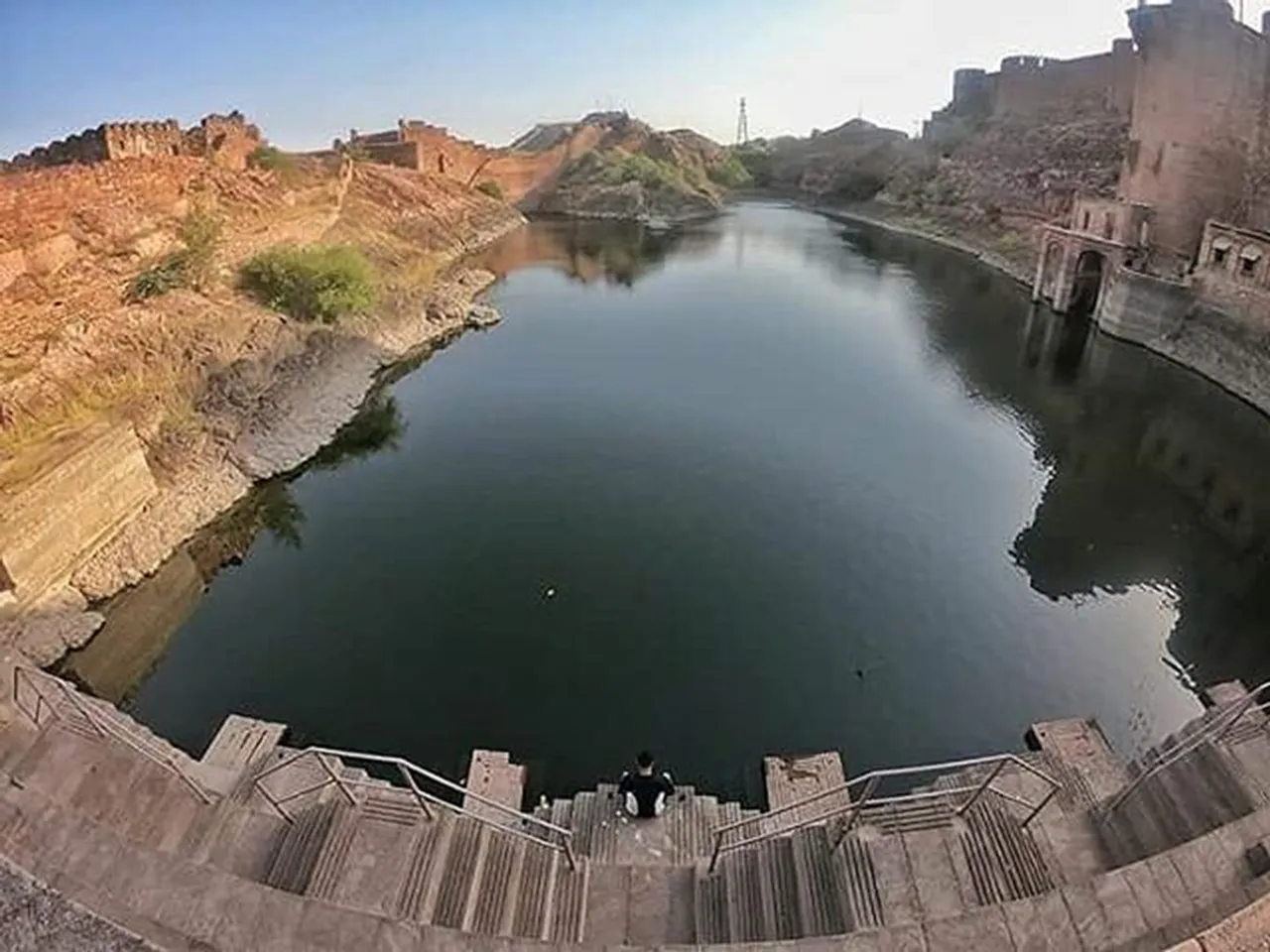 Situated in the Thar Desert's stark landscape, Jodhpur is dotted with havelis and homes painted in blue. The second-largest city in Rajasthan, Jodhpur's foundation was laid in 1459 by Rao Jodha Rathore (1416 to 1489) who was a ruler of Mandore in present-day Rajasthan.
Jodhpur experiences temperatures varying from 49 degrees Celsius in summer to just one degree Celsius in winter. It is also called the Sun City of India because it receives the maximum hours of sunshine in the country.
Some believe that the bright sun and high temperatures in Jodhpur led people to paint their homes blue because the colour is said to have cooling properties. Another theory is that they were painted in blue following orders from Rao Jodha.
Whatever the reasons behind choosing the colour blue, it makes the city stand out from the rest. Being in an arid zone, Jodhpur also lacks the natural blue colour -- of water. Jodhpur does not have any perennial rivers.
Luni, the largest river flowing through the Thar Desert and passing through Jodhpur, is non-perennial and so are its tributaries Mithri and Jojari. Moreover, their water is saline, rendering it unfit for consumption.
Also Read: Delhi water crisis: 5 historic forts from which India's capital can learn water harvesting & conservation
Then how did the kings, queens, their courtiers and subjects flourish in the desert without any natural water body? They got water for all their needs from artificial or man-made ponds, step-wells and lakes built by the kings and queens of Jodhpur in the bygone centuries. These lakes stored rainwater which flowed from nearby hills and were also recharged by underground aquifers.
Today, over 600 years after the city was founded, these lakes (also called talaab) have not dried up and continue to store water. 
Here are five lakes built by the erstwhile royals of Jodhpur that are also tourist attractions due to their history and design:
1. Ranisar or Ranisagar Lake: This is a lake on the foothills of Mehrangarh Fort in the old Jodhpur City. It was built in 1459-60 on the orders of Jasmde Hadi, Rao Jodha's wife, for water conservation. It provided water for use by the residents of the city as well as the fort and the lake continues to serve its original purpose even today.
The lake is pristine even because its catchment area has been converted into a protected private reserve -- the Rao Jodha Desert Rock Park. Ranisar is fed by rainwater runoff from the hills surrounding it.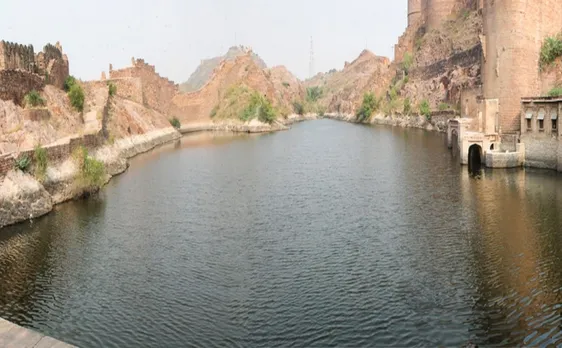 The Ranisar Lake was recently emptied for cleaning and five deep wells were found on its floor. Ranisar's water was historically used by both the city and the occupants of the fort. The water was carried up to the fort by an arhat – a wooden wheel to bring water up from lakes using a chain of earthen pots.
Also Read: How Nahargarh's 300-year-old water harvesting system beat the desert's water blues
2. Padamsar or Padamsagar Lake: A sister body of Padamsagar, this lake is smaller than Ranisar near the Mehrangarh Fort. It was constructed in the 15th century by Rani Padmini, the daughter of Rana Sanga of Mewar. It was built to store water for use by residents of the area and continues to have clean water even now.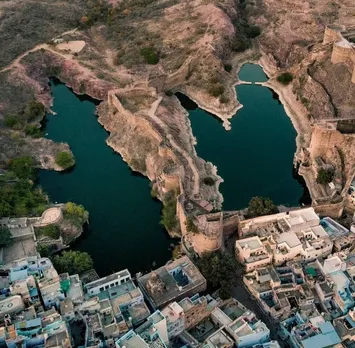 It is a rainfed lake with a capacity of 0.6 million cu m. Its elevation is lower than the other lakes and ponds of the region. It is surrounded by hillocks on three sides. There is a pucca dam wall on the fourth side and a ghat (embankment) on the southern side. It is a multi-purpose water body which is catering to the needs of locals even today.
Together, the two lakes are referred to as Ranisar-Padamsar talaab and recharge around 60 wells downstream. 
3. Kaylana Lake: About 5km in length, this lake was constructed in 1872 by Pratap Singh, the then Prime Minister of Jodhpur. Before the lake was built, this area had gardens made by Jodhpur's erstwhile rulers - Bhim Singh and Takhat Singh. And at one point of time in history, it was a hunting ground for the royals.
Also Read: Chand Baori: India's biggest & deepest stepwell built in the 9th century for water conservation
Kaylana is situated between igneous rock land formations and is a perennial lake that rises to its full capacity during the rainy season. It receives water from the catchment area of Kaylana-Jodhpur-Mandore during rains. There is also a continuous flow of water from the Hathi Nehar (canal) that originates from the Indira Gandhi Canal. 
Apart from Jodhpur, the surrounding towns and villages also depend on Kaylana as a source of drinking water. 
Siberian cranes visit the lake in the winter season.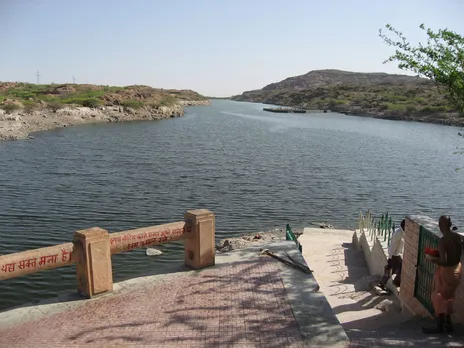 4. Balsamand Lake:  A narrow triangular lake in a valley, Balsamand (also Bal Samand) Lake was built in the 13th century by Gurjara-Pratihara ruler Balak Rao Parihar and is named after him. 
This lake collects rainwater and is also recharged by underground water aquifers.
The lake's two banks are surrounded by steep and rocky hills on the north and south while there is an artificial bandh on the north-eastern side. It supplied drinking and irrigation water to people in Mandore until the 18th century when it was abandoned due to lack of maintenance.
Also Read: Jal Sahelis: Women water warriors fighting drought in Bundelkhand
In the 19th century, Maharaja Jaswant Singh revived the lake and built a garden around it. He also constructed a palace on the lake's banks, which is a big tourist attraction as Bal Samand Lake Palace. Maharaja Jaswant Singh also made a garden around the lake and it was designed by British architect Henry Vaughan Lanchester.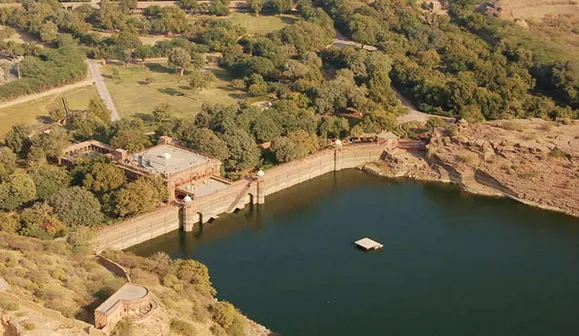 5. Gulab Sagar Lake: Covering an area of about 120m x 87m, this lake was built in 1788 by Gulab Rai (also Gulabrai), the concubine of Maharaja Vijay Singh (reigned from 1772 to 1793 AD).
This artificial lake is fed with rainwater through a pucca canal, collecting water from the drainage basin of north Jodhpur. A canal flowing from Bal Samand Lake also supplies water to Gulab Sagar. Earlier, narrow channels also supplied water to this lake but they have now been blocked due to the dumping of domestic waste.
In the bygone era, it was a multipurpose water body that supplied water for drinking, irrigation of gardens, bathing, and other socio-cultural activities.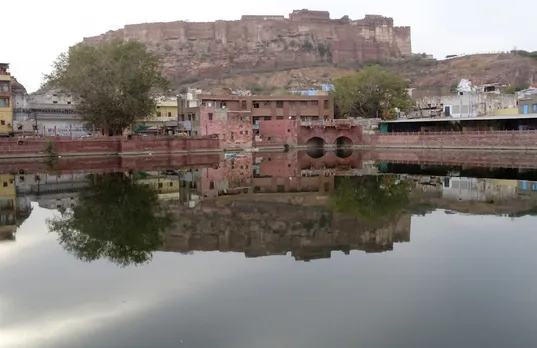 Also Read: 1000-year-old Amer Fort's very modern water harvesting system
⁠⁠⁠⁠⁠⁠⁠Look up our YouTube channel