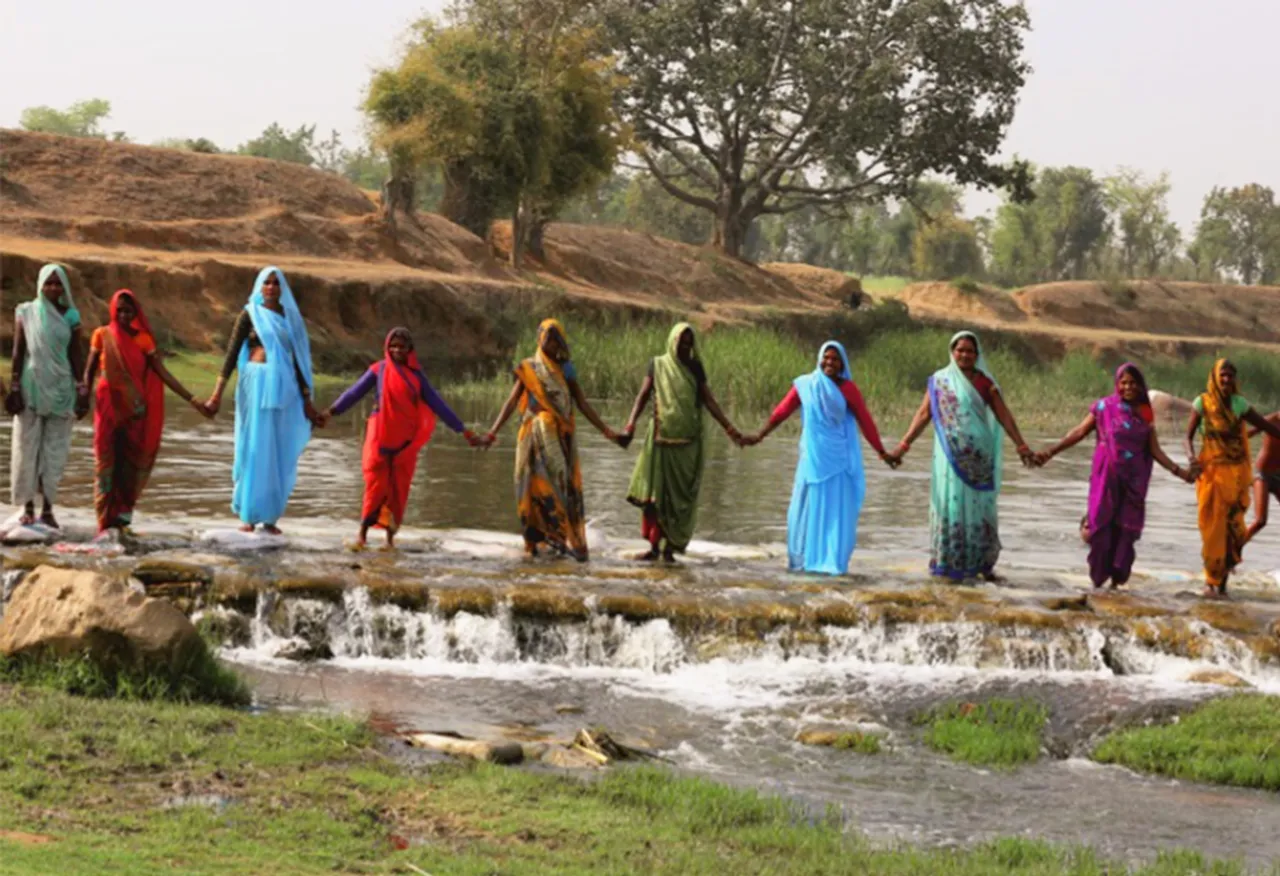 Thirteen-year-old Neelam Jha came to Durgapur village in the Jhansi district of Uttar Pradesh as a child bride. Every morning, she would cover her head and face with ghunghat (veil) and step out of the house with four steel pots. Neelam would walk for 3 km to fetch water for her family.
She would stand in the queue at the hand pump, which was the only source of water for her village. After filling the pots, Neelam would stack three of them on her head and carry the fourth one in her hand and walk back home. This routine was repeated in the evening.
Five years later, in 2005, the 18-year-old was pregnant with her first child. But nothing changed. She continued to walk to and from the hand pump with water pots on her head. "Every day I wished that our next generation didn't have to face this water scarcity that left us women emotionally and physically drained," says Neelam, now 34.
"Nobody was listening to our needs because women and their water rights are not on the priority list of local governments and institutions," she says.
Water-scarce Bundelkhand
Neelam's story is also the story of lakhs of women in the perennially drought-prone Bundelkhand region that comprises seven districts of Uttar Pradesh (Chitrakut, Banda, Jhansi, Jalaun, Hamirpur, Mahoba and Lalitpur) and six districts of Madhya Pradesh (Chhatarpur, Tikamgarh, Damoh, Sagar, Datia and Panna).
Also Read: Kalpana Ramesh: The architect leading restoration of Telangana's historic stepwells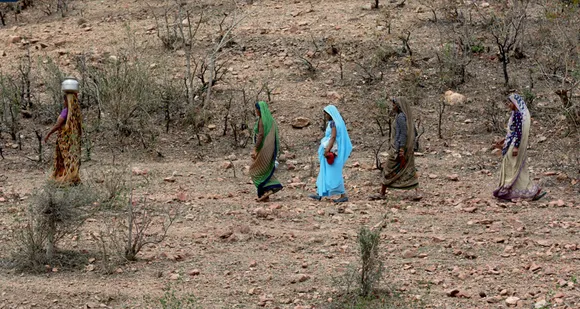 Famous for its temples, history and rich cultural heritage, Bundelkhand faces water stress and starvation deaths. Due to a lack of industrial development, around 75 percent of the region's population is dependent on agriculture, which faces frequent failure due to droughts.
According to the 'Vision Document for Bundelkhand,' prepared jointly in 2019 by the '2030 Water Resources Group' and Thinkthrough Consulting, Bundelkhand is projected to be a water-scarce region by 2030 if the current situation prevails. "The region is moving towards water scarcity (less than 1000 cubic metres per capita) from a water-stress level (less than 1,700 cubic metres per capita)," it says.
Also Read: Bengaluru engineer revives 11 dead lakes, targets to rejuvenate 45 water bodies by 2025
In a region which suffers drought in eight out of ten years on average, women's right to water has taken the backseat.
Not surprisingly, Meena Devi Ahirwar from Simrawari village of Jhansi's Babina block also lived a life similar to Neelam's until 2014.
"All that we wanted was a hand pump in our village so we didn't have to walk for kilometres for water. It was a collective dream for us women that seemed almost impossible back then," Meena says.
That dream, however, came true when Meena and some other women from her village met members of the Parmarth Samaj Sevi Sansthan, a grassroots organisation working to mitigate the water crisis through water conservation in the Bundelkhand region.
The Jal Saheli model
The biggest impact of the NGO's work has been women's empowerment in Bundelkhand where they are not only stepping out of their homes without ghunghat but are also involving men in their work towards the restoration of water bodies and creating water infrastructure.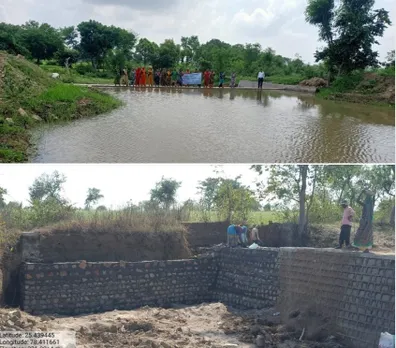 These women water warriors are called Jal Sahelis (friends of water) and their efforts have made 113 villages in Bundelkand's seven (out of 13) districts water self-sufficient. They have also been instrumental in the installation of hand pumps in over 300 villages. 
Also Read: Why we must save our wetlands
Both Neelam and Meena are among the 1,300 Jal Sahelis who dress up in blue sarees and are working in Jhansi, Lalitpur, Hamirpur, Jalaun, Chhatrapur, Titamgarh and Mewari districts of Bundelkhand.
Jal Sahelis regularly meet, discuss and decide on tackling local water problems ranging from the place where a new hand pump should be installed to reviving a dying village pond and construction of check dams for irrigation. 
All this has been possible through training from Parmarth and its volunteers. "When we joined Parmarth in 2011, we first made Pani Panchayat Samiti in every village to create awareness about access to clean water, its conservation and reviving water bodies. Pani panchayats are necessary to fight the battle for water," says Neelam.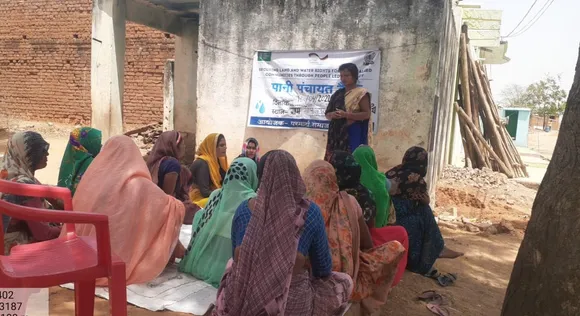 Each Pani Panchayat has 20 to 30 members, both men and women. These members nominate four or five women as Jal Sahelis, who drive the implementation of water-related works in their village.
Pani Panchayat draws up the water security plan for the village including the total availability of water and its requirements. "The first priority is drinking water followed by sanitation, grey water management and the fourth is irrigation," Neelam says.
After this, Jal Sahelis ensure the implementation of the Pani Panchayat's plan.
Meena says Jal Sahelis themselves work for recharging wells, making check dams and rejuvenating rivers and ponds by desilting, making boundaries and digging up land etc.
"We also go for shramdaan (voluntary contribution through physical labour) in nearby villages when they work for the creation or restoration of water bodies. We involve men too in shramdaan," Meena says.
Jal Sahelis have worked for the rejuvenation of many rivers in Bundelkhand including the Kaneri river, Barua river and Bachedi river.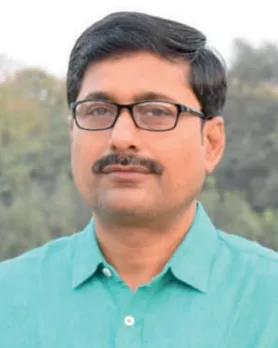 Sanjay Singh, the Secretary of Parmarth, says the NGO, in consultation with villagers, selects women who are vocal, have time and also the knowledge of water saving and conservation. "Their profiling is done by villagers and we give them training and help in capacity building," he says.
"We have a curriculum for Jal Sahelis and we also hold residential camps to provide a 5-day foundation course. They are familiarized with water rights, volunteering, and provided with training and resource materials," says Sanjay. 
How the Jal Saheli model took roots
Parmarth was founded in the mid-1990s to promote long-term sustainable livelihoods among the marginalized communities of Bundelkhand. It was in 2011 that the NGO got involved in setting up Pani Panchayats and the Jal Saheli model.
Sanjay recollects that in 2011, there was good rainfall in all 13 districts of Bundelkhand. But in the same year, there was also acute water scarcity due to water misuse that led to a severe hydrological drought. "There was a scarcity of water for domestic and agricultural use. People were migrating in large numbers and Parmarth officials began visiting villages to understand the root cause of the problem."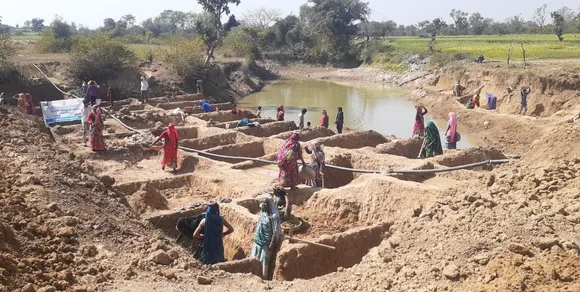 On one such field visit, Sanjay met a woman who was extremely anguished due to water unavailability. "When asked, she told me that women have to go very far for fetching water and they often get late. This leads to family fights. She asked me what her fault was."
That woman told Sanjay that water for irrigation was the priority for men but actually, it is women who must have the first right over water as they look after the family's food and basic necessities.
"That thought took root within me and I began to think of a strategy where women could have a say in water resource management in every village," he says.
To bring women to the forefront of water rights, conservation and management, Sanjay thought of a cadre and named it Jal Saheli. 
But things were not easy, to begin with. "In 2011, when Jal Sahelis first approached our village head (gram pradhan) with a request to put up a hand pump in the village, he ignored the matter. Parmarth, however, had trained us in writing proposals and approaching administrative authorities with our issues. So we took the matter to the Block Development Officer (BDO), who also ignored it. Jal Sahelis then wrote to the District Collector and our issues were heard," Neelam says.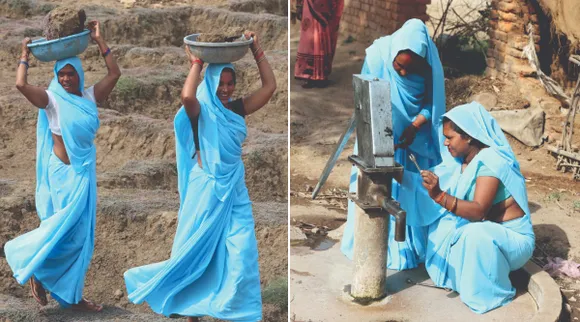 With time, as Jal Sahelis began to amplify their voices and work, everyone around them became more sensitive to their water rights and demands.
The impact of Jal Sahelis
Parmarth has also trained Jal Sahelis in hand pump repair, planning a check dam and other skills needed to become water self-sufficient. The impact of their work has been immense. Their model has been studied by other countries including Germany, the Netherlands and other countries of the European Union.
"We are now trying to bring pipeline water to every household," Meena says.
More importantly, while 40 to 45 percent of the working population was migrating from the region till 2015-16, the figure is now down to just 10 to 12 percent, Sanjay points out.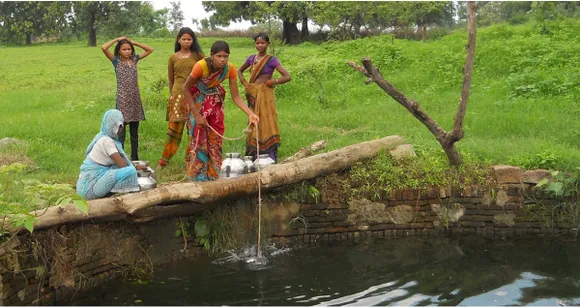 One of the reasons behind reduced migration is the improvement in agricultural production due to water availability. 
"There is now sufficient water for farming. Farmers can harvest three crops and they mostly grow wheat, gram, urad dal, moong dal, peanuts and mustard," Neelam says.
Meena says, "We don't let a drop of water go to waste. The wastewater from the kitchen goes to a soak pit and is used in our kitchen gardens. Of the 380 houses in my village, around 250 houses have kitchen gardens, which save money spent on buying vegetables and also improve nutrition levels."
Due to increased awareness among women, they are able to access banking services and are turning micro-entrepreneurs by starting home-based businesses like making pickles, papads etc., Meena adds.
Apart from improvement in livelihood and food security and increased incomes, the water table has also gone up. Earlier, girl children were involved in fetching drinking water. "Now, due to water availability, they are able to go to school and that's a big achievement. Our daughters don't have to suffer as we did. That once impossible dream of having water in our village is now a reality," Meena says.
(Rashmi Pratap is a Mumbai-based journalist specialising in financial, business and socio-economic reporting)
Also Read: How this Thanjavur techie restored 140 lakes and ponds in 5 states
Look up our YouTube channel⁠⁠⁠⁠⁠⁠⁠