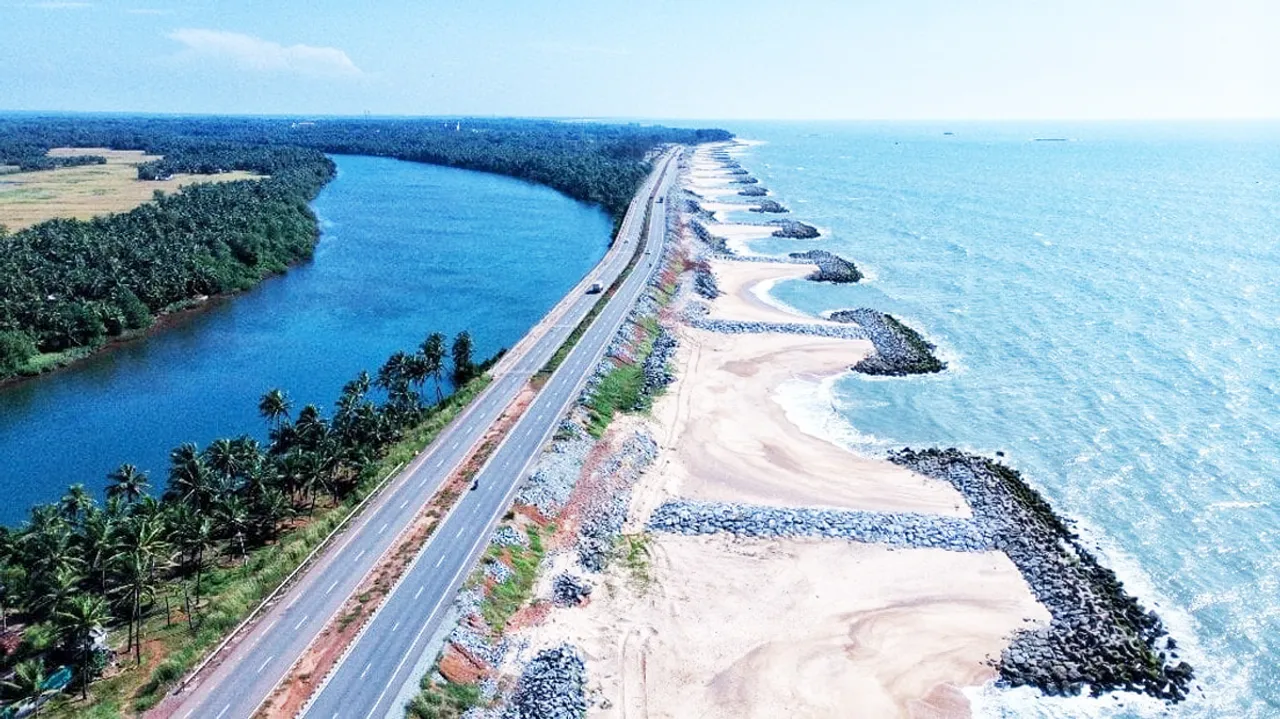 Nestled between the mighty Arabian Sea and the Sauparnika River in the Udupi district of North Karnataka, Maravanthe Beach is a coastal paradise. The National Highway 66 (earlier NH-17), which runs parallel to the sea on one side and the river on the other, creates a picturesque and unique setting, which is not found anywhere else in India.
The Kodachadri Hills, a Natural Heritage Site in the Western Ghats, form the magnificent backdrop for the Sauparnika River, which meanders towards the beach. 
Miles of golden sands, clear blue waters, and the endless shore dotted by palm trees add to the beauty of Maravanthe. It is also known as the Virgin Beach because of its clean surroundings and absence of overcrowding at any single spot. 
Sitting on the beach, one can see the local fishermen venturing into the sea in their catamarans. But the most beautiful time to visit the beach is around the evening to watch the sunset over the Arabian Sea.
Also See: India's 10 Blue Flag beaches that stand out for sustainability, safety & accessibility
Maravanthe Beach is renowned for its breathtaking and distinctive coastal stretch. 
The juxtaposition of the river, highway, and sea, along with the scenic surroundings contributes to its popularity. The area is known for its tranquillity, making it a serene and relaxing destination.
The beach has gained prominence over the years due to its natural beauty and has become a favoured spot for those seeking a peaceful getaway. Visitors here can engage in water sports, take boat rides on the Sauparnika River, and enjoy the coastal landscape.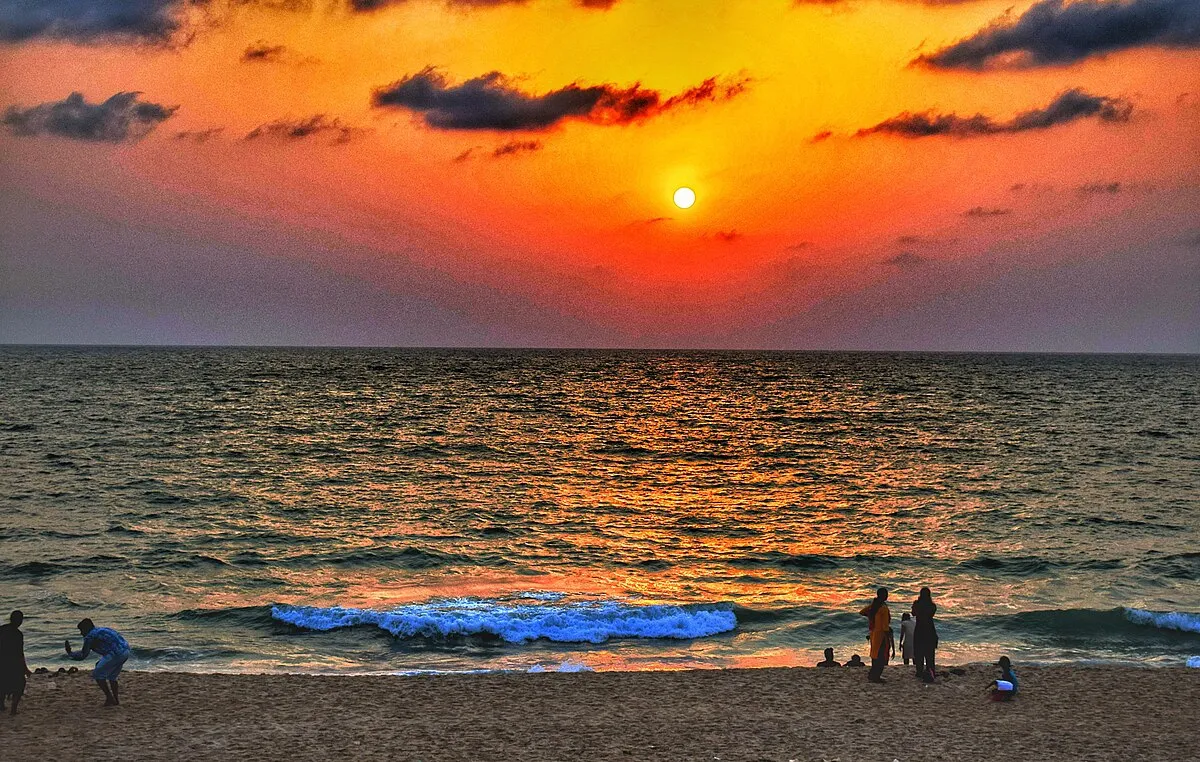 Temples and cliffs
Across the road from the beach is the Maraswamy temple, which has three garbha grihas (sanctum sanctorum) where three deities are worshipped. One of them is Varaha (wild boar), which makes it a rare temple dedicated to wild boar in India. Tortoises, crocodiles and fish are also worshipped at this temple. 
Also Read: Mainpat: The Shimla of Chhatisgarh where water flows upwards
The Sri Mookambika Temple, about 20 km from the beach, contributes to the area's cultural and religious tourism.
Devotees from across the country visit the temple. The Kollur village is at the base of Kodachadri Hill and the temple, with a gold-plated crest and copper roofs, is one of the seven most sacred spots of salvation. Mookambika is the Goddess of emotional power and strength.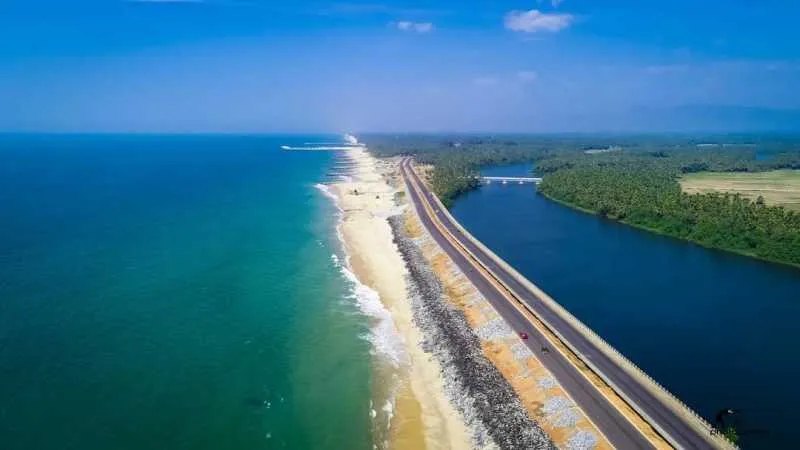 Adi Shankaracharya is said to have visited this temple to perform penance and is also believed to have consecrated the idol of Goddess Mookambika.
Also Read: Mangaluru: India's ice cream capital
Another major tourist attraction in and around the beach is Baindur, a hamlet 45 km from Maravanthe. It also has a pristine beach. The scenic Ottinene beach with an elevated cliff that offers captivating views of the beach below is also a popular tourist site. 
Maravanthe Beach is famous for its clear waters, unique location, and golden sands. Preserving the natural beauty of Maravanthe Beach is crucial for sustaining its charm. 
Also Read: Gokarna: The confluence of pristine beaches & ancient temples