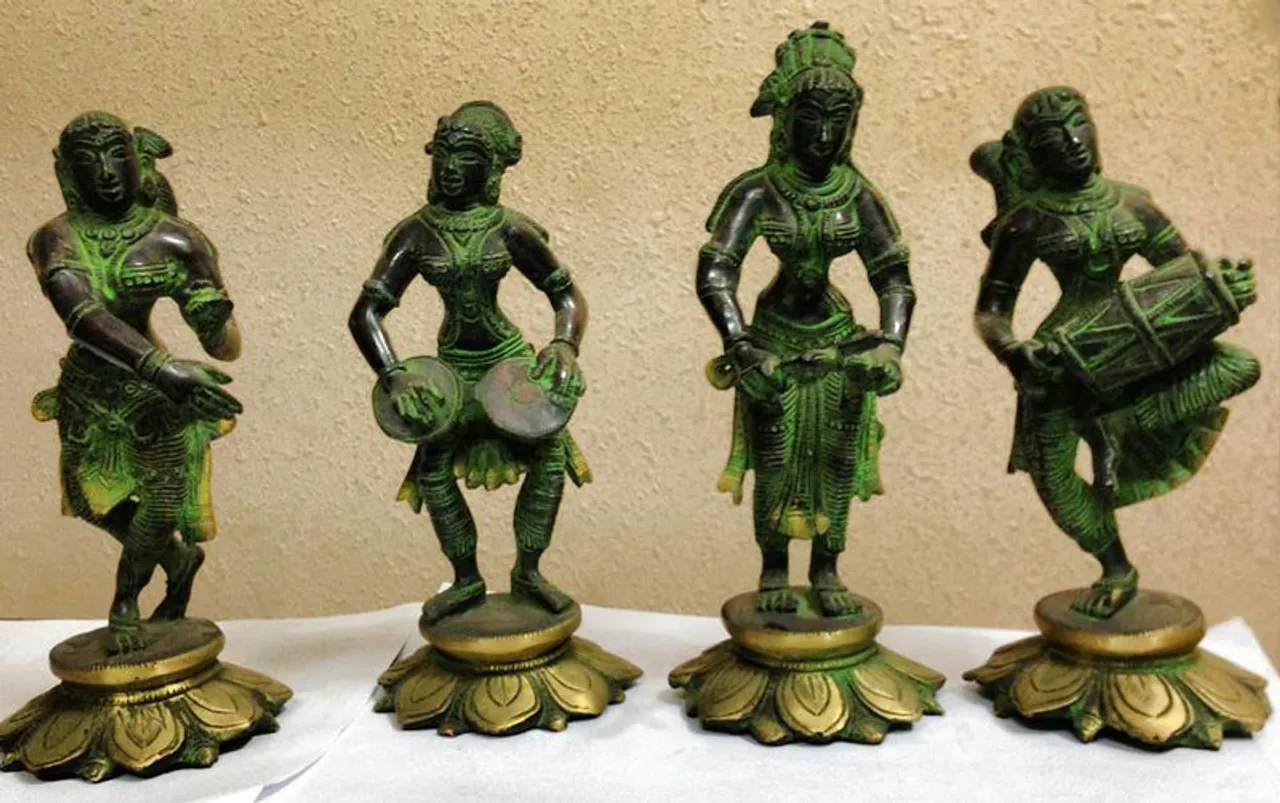 wp:paragraph
The Indian handicraft industry expects the festive season to give a push to exports in the December quarter after the Coronavirus (COVID-19) disrupted manufacturing and supply chains and pulled down sales in the first five months of this fiscal.
Handicraft exports are down to Rs7021 crore or $935 million during the first five months of FY21, a reduction of nearly 40 percent in dollar terms, as per the Export Promotion Council of Handicrafts (EPCH), the apex industry body.
Also Read: How a hobby made Patels the last custodians of Ahmedabad's Ashavali sarees
"Things are getting better now. Compared to the first quarter, we have seen an increase of around 20 percent and 35 percent in exports in the second and third quarter (so far) respectively. And, that's why we strongly expect that Indian handicraft export will pick up in the last quarter of 2020," says Leo Shastri, Director ofUsha Exim, a free trade export group.
The handicraft market is showing signs of revival after suffering disruption for several months due to the lockdown and subsequent migration of artisans and weavers. Handicraft exports were expected to cross Rs24,000 crore  by FY21, but COVID-induced disruption has put a question mark over this possibility.
Also Read: Bihar's Sikki grass craft finds global market amid rising demand for eco-friendly artifacts
"This year, for various suppliers across India, the demand had come to a standstill forcing many shutdowns and bankruptcies. However, things are getting better now and hopefully we will all learn from the mistakes we have made," Shastri adds.
Overseas demand has picked up from last month but as most of the countries have initiated measures to tackle Covid-19, it is still subdued. "Aggressive demand is missing and the prices have dropped in the US and Europe markets. The quantities have dropped along with the prices affecting the entire supply chain from production to logistics to end-retail," he says.
Official data of Indian handicraft exports for 2020-21 is yet to be announced but the industry reckons that it could fall short of the Rs 24,000 crore target.
Also Read: Rajasthan's Badshah Miyan takes 700-year-old leheriya craft & natural dyes to the world