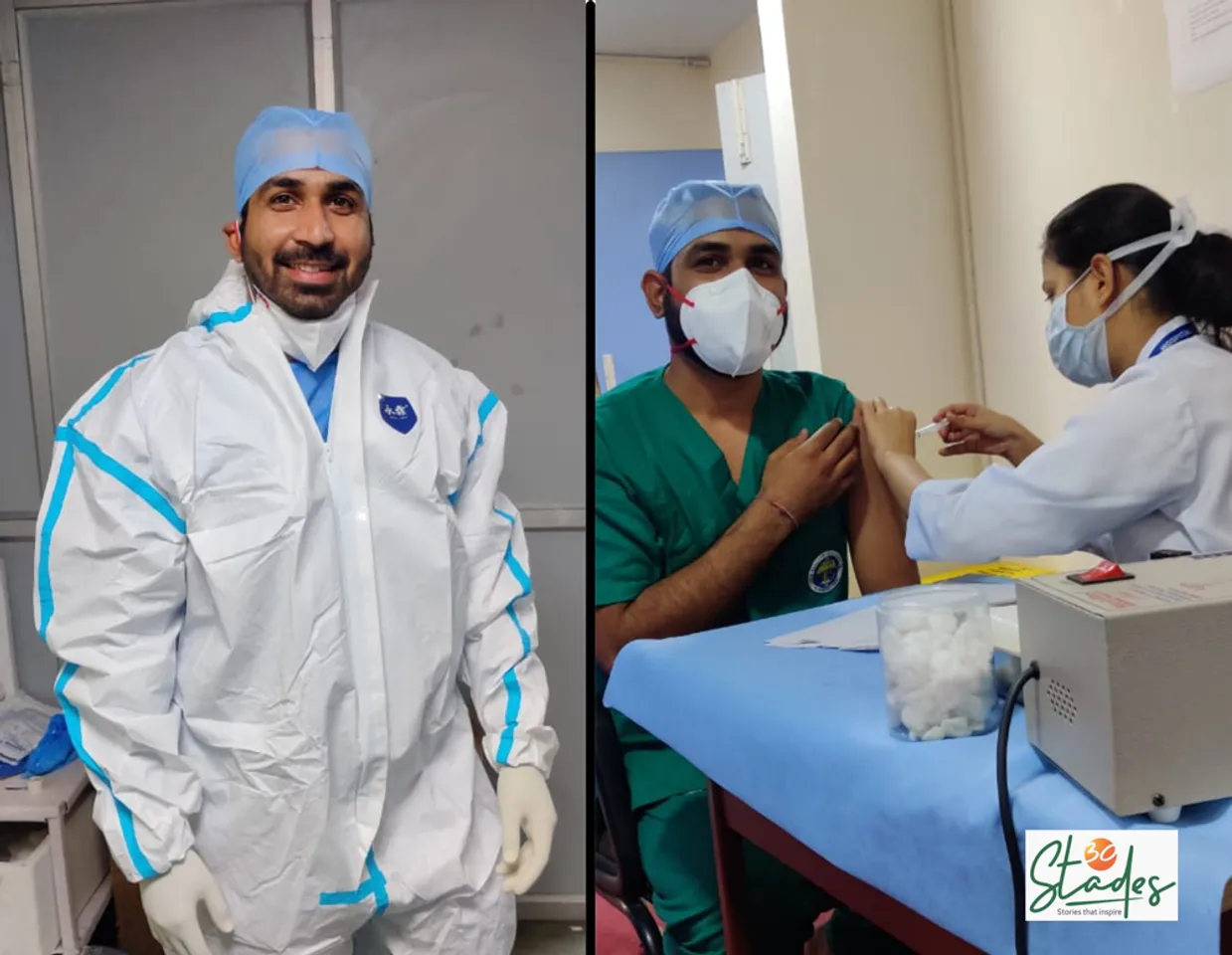 wp:paragraph
As the COVID-19 pandemic rages through the world, intensive care units (ICU) of hospitals have been teeming with patients. With every patient who wages a battle against the Coronavirus, there are also doctors, nurses and paramedics supporting the fight. 
Bharat Soni, a nurse who was put on duty in the COVID-19 ICU ward of Delhi's Ram Manohar Lohia (RML) Hospital soon after the pandemic broke out, spoke to 30 Stades last year about what it meant to be on duty amid COVID patients. In almost a year since then, Soni has seen life and death very closely every single day and it has changed him forever. 
Oscillating between life and death
He recollects that a father-son duo was admitted in the ICU ward sometime last year. The son, about 19 or 20, was worried about his father. He would keep reminding the nursing staff about his father's medicines and asking about his health.
Also Read: COVID-19 not only affects life, but also strangles the business of death
"The son felt guilty because he had gone for a wedding and contracted the Coronavirus and passed it on to his family," recalls Soni.
At another time, a 60-year-old government servant was admitted to the ICU with severe infection. He was given oxygen support through a mini-ventilator. We reiterated to him every day that he should not remove the mask.
"He was with us for a month in the ICU. Though he faced much discomfort, he was very cooperative and always had a smile on his face.
Also Read: How COVID-19 is changing contemporary art and expression
He recovered. That was a happy moment for us. We felt satisfied that our hard work paid off," he says.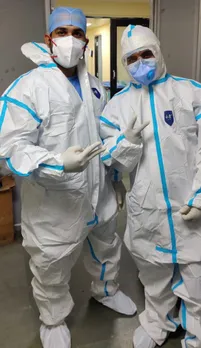 The two cases sum up Soni's experience in the COVID-19 ICU through one year of the pandemic. The trauma ICU where he worked was converted into a COVID ICU in March 2020. Soni was put on duty there on March 28, 2020, and continued till March 1, 2021, when the unit was again converted back to the trauma ICU as the inflow of COVID-19 patients declined.
Emotional distress
A year into the pandemic, a lot has changed. People have become more used to the idea of social distancing and wearing masks than they were a year back. But the physical distress of COVID patients is compounded by the uncertainty around the virus, which continues to mutate itself. 
Also Read: Coronavirus Lockdown: Suicide helplines clogged as janta curfew takes toll over mental health
As per the union health ministry data up to March 21, 2021, India has seen 11.59 million COVID-19 cases with 11.11 million recoveries and 159,000 deaths. The total number of beneficiaries who have got vaccinated are 4,46,03,841. 
While it has been a tough year for everyone, it has been more so for our frontline health workers who have tirelessly been caring for Covid patients through the year. The nursing staff at the RML Covid ICU had morning and evening shifts of six hours each while the night shift was of 12 hours.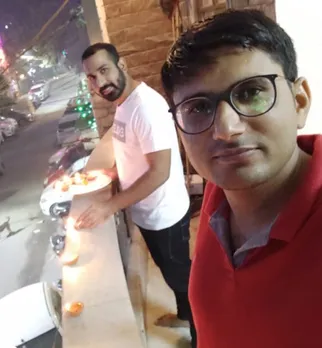 "We didn't have much free time. In the ICU, the patient-staff ratio is 1:1 so I had to take care of one patient and check on an hourly basis," he says.
His day would begin with helping the patients get ready for the day, including their oral care. Their bedsheets and linen have to be changed daily. "Then we would get them breakfast and later other meals. No mobiles are allowed. It would get very lonely at times," he recollects.
Also Read: A migrant worker's 1,200km journey on foot during the Coronavirus lockdown 
For the staff, it was an emotional struggle to remain cut off from families for days together. "While we continued to do our work diligently, after a time, frustration set in. We were wondering when things would return to normal. The routine of 15 days' duty in the ICU ward followed by a seven-day quarantine period and then back to duty became a drag," he says.
Soni said when they felt stressed or depressed, he and his colleagues in the ICU would talk to each other to keep themselves motivated. 
Waiting for normalcy
Soni, who hails from Rajasthan, lives alone in Delhi. For the past year, he lived for three months in Gurdwara Rakab Ganj Sahib (near Parliament House in New Delhi). The hospital had made arrangements for the staff on COVID-19 patients to stay at the gurdwara as a quarantine measure. He was later put up in hotels to maintain social distance and ensure that he did not expose others to the risk of coronavirus infection.
Also Read: COVID-19 boosts demand for English language courses as India works and studies online
Since he could not go home for Diwali, Soni celebrated it with a colleague in Delhi.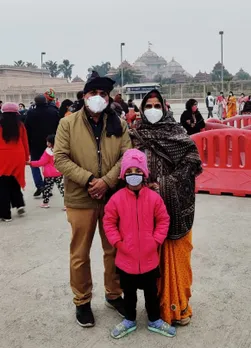 Later, however, he was able to go home to Bhilwara on brief visits to meet his parents and two elder brothers. 
With Covid cases again seeing a rise and fears of a second wave, Soni is annoyed that people are not adhering to Covid-19 protocols and behaving carelessly.
Soni has got his first dose of Covid vaccine and endorses the shot for everyone. "The vaccine is perfectly safe. People should not be afraid. They should step up and get inoculated. It is our protection against this deadly virus," he advises.
(Urvashi Dev Rawal is a Jaipur-based journalist specialising in development, gender, and political reporting)
Also Read:  COVID-19: Srinagar's Dal Lake gets first-ever boat ambulance service