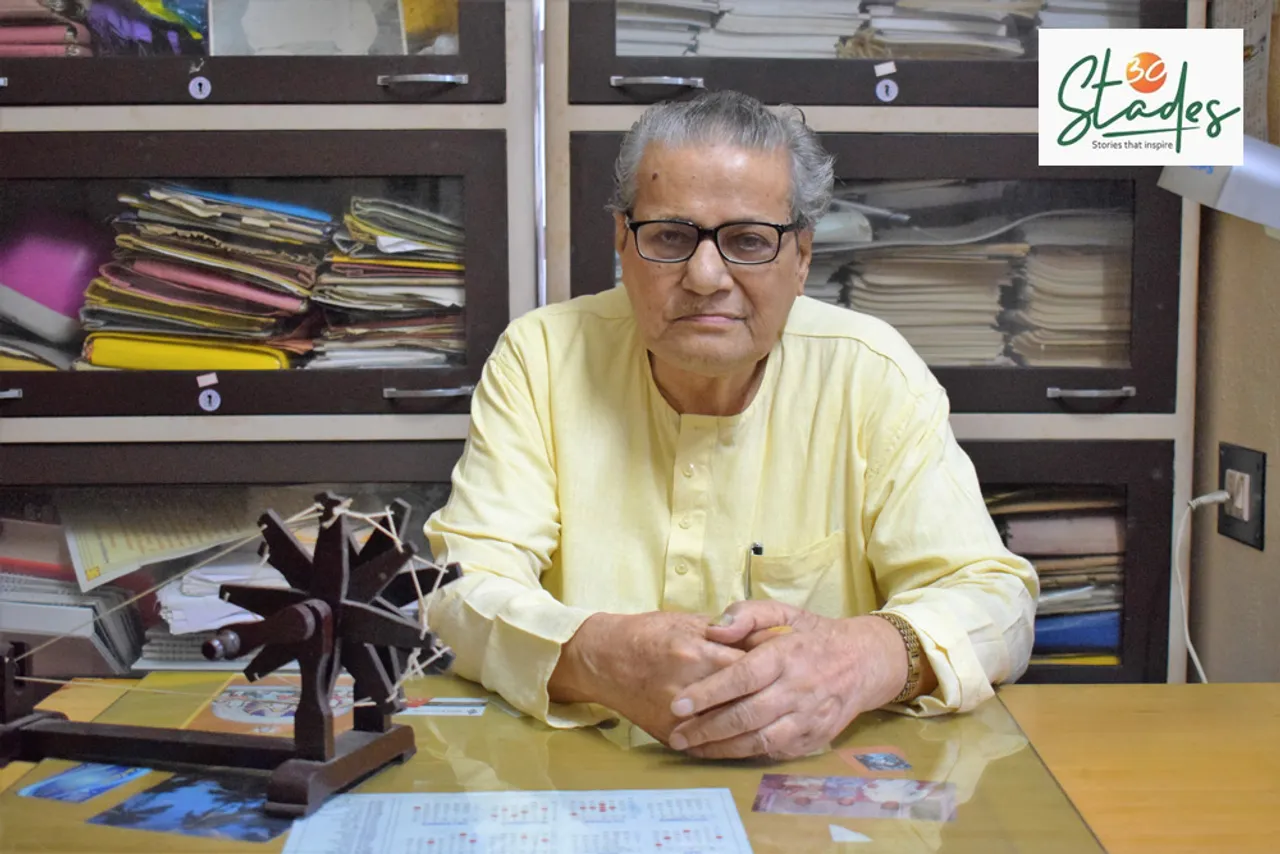 In the afternoon of August 9, 1942, at Barisal in erstwhile East Bengal (now Bangladesh), a 13-year-old boy was picked up by the British police. He was detained at the police station till sunset for his offence. His crime was stepping out of the home to participate in the Quit India Movement launched by Mahatma Gandhi a day before on August 8.
"I felt bad that I was not sent to jail as I was a minor," recalls Narayan Basu (92), who participated in the freedom struggle as a teenager. The ardent disciple of Mahatma Gandhi was a class 8th student when he, along with his elder brother Nanigopal Basu, left no stone unturned to disrupt law and order to irk the British.
Fighting for the freedom of India
The wave to oust the British was as strong in Barisal as it was in the rest of the country. The struggle for freedom movement saw participation from all, irrespective of age, caste, creed and religion. Narayan and Nanigopal took advantage of their family support and sprung into the movement. They pelted stones at the town policemen, staged picketing at street corners and attended several processions violating the rules laid by the British regime. 
Also Read: Netaji Subhas Chandra Bose's courage and compassion live through his letters
Basu's daily duties involved pasting these posters on the walls at various places at dawn. Since there was no way to get posters printed at that time, Basu handwrote slogans with local ink.
"The slogans we wrote were – "British Bharat Chhodo. Abhi Chhodo. Jaldi Chhodo" (British Leave India. Leave Now. Leave Soon). I was never put behind the bars despite all these activities due to my age," recollects Basu, who now lives in Kolkata with his family. He is the chairman of Gandhi Smarak Sangrahalaya (Gandhi Memorial Museum).
Basu went to a village school where he studied till class 6. Later, he was admitted to Sampur High School for classes 7 and 8, but had to drop school for a year for freedom struggle. He joined again in class 8 at KMSC High School and went on to complete his matriculation in 1946 from Calcutta University.
Also Read: How 2 sisters are reviving cuisine of Bannuwal Hindus who migrated from Pakistan after Partition
A family of freedom fighters
Being the fourth child among four brothers and three sisters, Basu saw two elder sisters Kutty and Kupi and three brothers, including Nanigopal, going to jail while fighting for independence. The family had hard times during the movement but they didn't give up the fight for the motherland. 
"My family and siblings inspired me. My participation in the movement was full time because of which I lost a year at school."
Satindra Nath Sen was his political guru, a stern Satyagrahi, who spent half of his life in jail, including Pakistan jail. He died in Dhaka jail in 1956. Barisal was home to thousands of people who participated in the freedom movement and went to jail. 
"My biggest regret is that I was underage at the time of freedom struggle and wasn't arrested. That was unfortunate," rues the veteran Gandhian. 
India after 74 years of Independence
Is the India of today what you fought for? Is it the country of your dreams? Do you call India of today a free nation?
"The Constitution of India prepared by Dr Bhimrao Ambedkar is an ideal Constitution. But people don't care for its values," he says.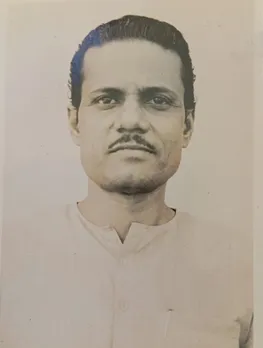 They disregard it. Some people are misusing various articles of the Constitution for personal advantage," he adds.He also feels that the school and college curriculum isn't adequately teaching the young generation about the fight against the British beyond the well-known names. 
"One detailed book was written by Pattabi Sitaramaiah on the history of Indian National Congress but not on the history of freedom struggle. Another book was written by Maulana Azad – India Wins Freedom. There aren't many other books on freedom stories," he believes.
Also See: In pictures: History of mass vaccination in India
"This is very unfortunate. I am sorry to say that none of the governments has written the detailed history of Indian independence. The new generations don't know about the pre-independence struggle and freedom movement." 
Despite being an ardent follower of Mahatma Gandhi, Basu couldn't meet the Mahatma in person. "When Gandhiji visited Noakhali in November 1946, I went up to Comilla (now in Bangladesh) to meet him. But before I could reach Noakhali, Gandhiji left because a retaliatory riot erupted in Bihar," informs the patriot.   
Also Read: Mardani Khel: Maharashtra's talims popularise Chhatrapati Shivaji's martial art legacy 
Being an avid reader, young Basu used to subscribe to Harijan Patrika. This Hindi newspaper was translated in Bengali by Rantan Banik Chattopadhyay. It kept him updated about Mahatma Gandhi's movement sitting at Barisal. But the 1950 riots, better known as East Pakistan riots, took away everything he had.
Being an active Congress member, he had an opportunity to meet many political leaders including Ms Indira Gandhi, Mr Pranab Mukherjee and Mr Manmohan Singh besides many others.
At his home state West Bengal, he got support from every chief minister, including Prafulla Chandra Sen, Dr Bidhan Chandra Roy, Siddhartha Shankar Ray, Jyoti Basu, Buddhadeb Bhattacharya and Mamata Banerjee. He became the Committee member of Gandhi Smarak Sangrahalaya in Barrackpore in 2002.
On the recommendation of Dr Phulrenu Guha, who was the minister for Social Welfare in the Indira Gandhi Ministry, Basu was appointed as the chairman of Gandhi Smarak Sangrahalaya in 2006 and continues to render his service as the Chairman.  
(Partho Burman is a Kolkata-based award-winning journalist. He writes inspiring human interest and motivational stories.)
Also Read: 102-year-old freedom fighter rues: 'This is not the India we gave our blood for'