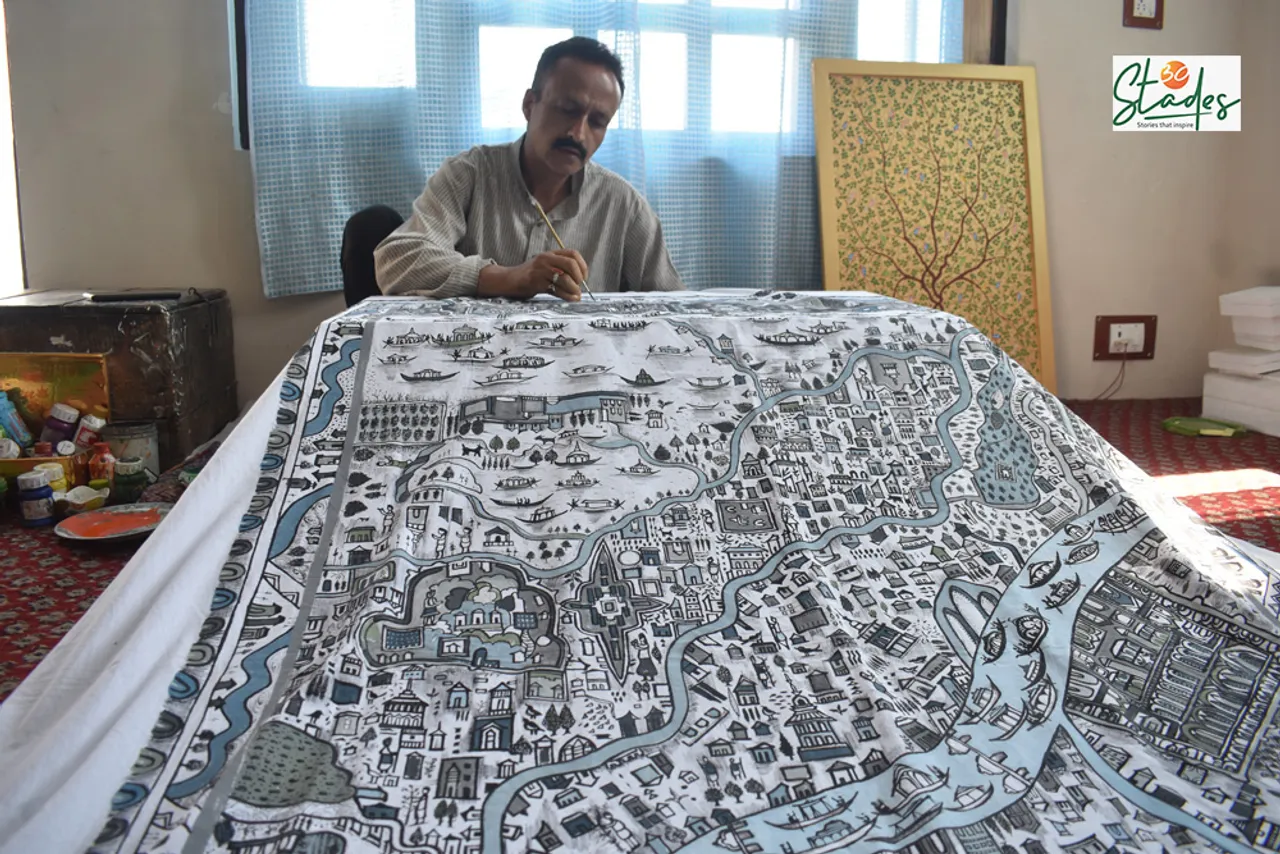 In his brightly lit studio that smells of enamel and incense, Mohammad Maqbool Jan sits with a paintbrush in hand and scrutinises his wooden canvas. What Jan is creating is not a regular painting but is an attempt to preserve Srinagar of yore for posterity.
For the last one year, Jan, 50, an award-winning paper-mâché artist, has been diligently working in his studio in Lal Bazaar, creating a map of Srinagar city as it was during the time of the Maharajas of Dogra dynasty. Jan's mastery over his art has left people spellbound as they are re-introduced to their city.
Also See: Visuals: World's only Floating Post Office on Dal Lake going strong even after 200 years
Papier-maché involves the use of brightly coloured paper pieces or pulp bound by an adhesive to make various decorative items.
Also see: Visuals of Kashmir's beauty in autumn
"The new generation is not aware of the beauty of the city, its historic and traditional architecture and landmarks. I want to preserve that Srinagar for future generations," says Jan who is saddened by the fact that the capital of Kashmir has turned into an ugly, concrete jungle.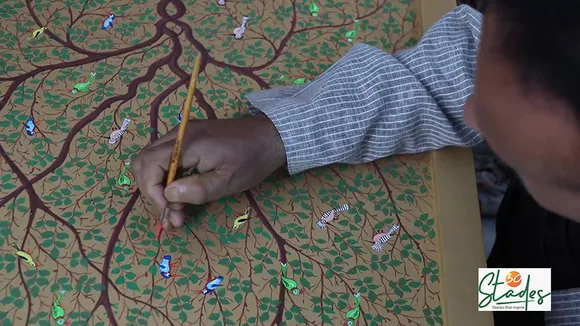 Jan has brought alive the city's history on cloth, painting all the landmarks such as the Dal Lake with its shikaras, Mughal gardens, the Jhelum River, the city's several bridges, mosques, bazaars and residential areas. Jan has re-created the city basing it on accounts he heard from his father.
Also See: Watch Saima Shafi: Kashmir's engineer-cum-potter reviving the clay craft 
The unassuming artist says his motive in creating the striking piece was not fame but to bring focus on the fading art and artisans who are living in penury or shifting to other vocations to make a livelihood.
Also Read: COVID-19: Srinagar's Dal Lake gets first-ever boat ambulance service
"Ever since the saint Mir Sayeed Ali Hamdani came to Kashmir from Persia and given us skills, we artists have taken to creative methods to save our art," says Jan who has been a papier-mache artist for the past 40 years.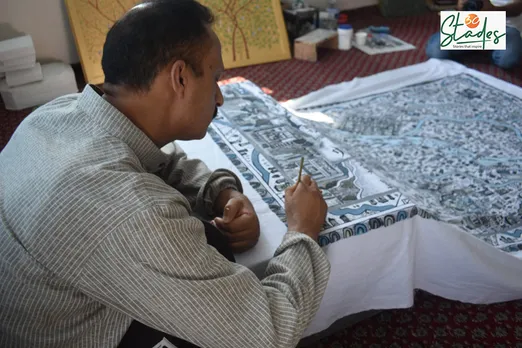 I wanted to showcase the city and also awaken the conscience of the people towards the city as well as artists. "I hope the painting will motivate people and the government to save the city as well as artists."
Jan says artists are like storytellers. "They remind people of their surroundings and provoke them to think about what needs to be preserved and how it can be done."
Also Read: COVID-19 gives new wings to kabootar bazi in Kashmir
He has been awarded four times by the state government for his contribution to papier-mache, the latest being in 2021. Jan says commercialisation has forced artists to struggle for markets. He feels that the arts and crafts are slowly dying out but artists and craftspersons must meet the challenge by being more creative and innovative and make new designs and products.
He suggests that a hub for artists be created in the city where Kashmir's arts, as well as artists, can thrive.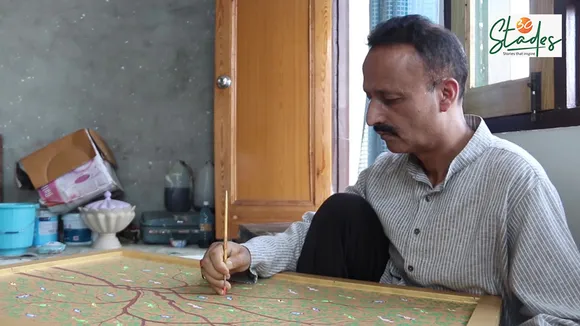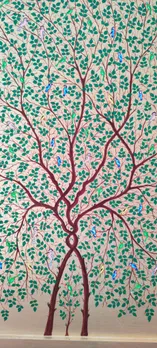 (Wasim Nabi is a Srinagar-based freelance multimedia journalist).
Also Read: Kalaroos caves: Kashmir's Russia connection through tunnels