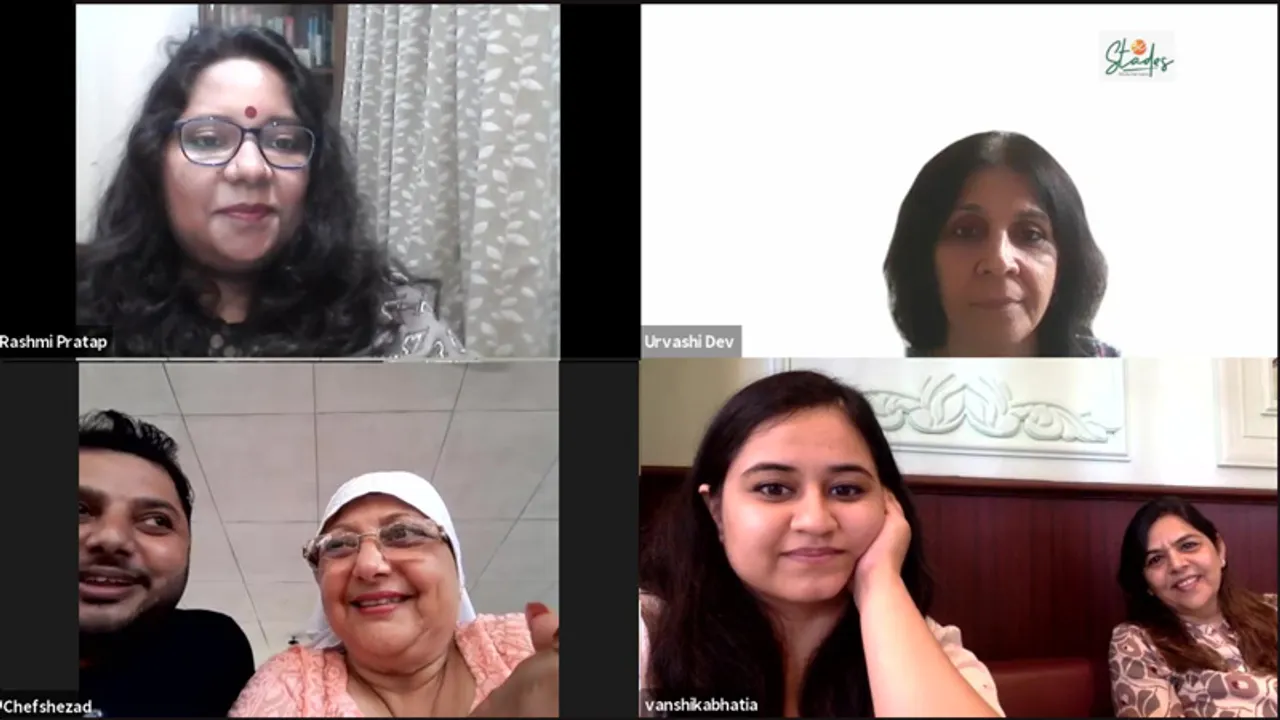 wp:html /
India is home to many ethnic cuisines. From the Badagas of Nilgiris to Oraons of Jharkhand, ethnic cuisine is local, nutritious and most importantly, not easily found on the menus of restaurants. Two such examples are the cuisines of Parsis and Bannuwals. While Parsis came to India from Iran about 1300 years back, Bannuwal Hindus migrated to India from Pakistan's Bannuwal region during the Partition in 1947.
To familiarise people with these two cuisines, 30 Stades hosted a webinar on 'Popularising Ethnic Cuisines in the Era of Fast Foods'. The event was moderated by 30 Stades Co-founders Urvashi Dev Rawal and Rashmi Pratap.
The panel comprised Hilla and Shezad Marolia, founders of Cafe Farohar and Ridhu and Vanshika Bhatia, restaurateurs who are promoting Bannuwal cuisine through their café and social media. The panellists discuss the steps that are being taken to preserve these cuisines, the role of men in the kitchen, their future plans and also shared the most popular dishes.
Also Read: Farohar: How a mother-son duo is popularising Parsi cuisine through authentic recipes
Parsi cuisine is an amalgam of the meat-rich Iranian and veggies-dominated Gujarati food, said Hilla, who has been in the business of food for over four decades now.
Vanshika said the secret of authentic Bannuawal cuisine lies in its simplicity. "Bannu cuisine is not rich in nature; we don't use nuts, dried fruits, or various ingredients. The essence of the cuisine lies in how it is prepared, at what temperature the oil is heated and at which point other ingredients are added," says Vanshika.
Also Read: How 2 sisters are reviving cuisine of Bannuwal Hindus who migrated from Pakistan after Partition
Bannu is a secluded area near the Pakistan-Afghan border which was often frequented by Afghan dacoits and so, the locals had to stay shut in their houses for long hours. They always had dried ingredients in their homes that could be cooked at such times.
Vanshika spoke about a popular dish named andhi kukdi, literally translating to blind chicken, which is a broth with pieces of chapatti, black pepper and ghee. Back in times, when people had little money and couldn't buy chicken, they prepared this dish and ate it imagining it to be chicken. "Even now we like to have this dish as there's nostalgic emotion attached to it," added Vanshika.
The popular dishes include dhansak, salli chicken, various egg dishes, pulao etc. For Bannuwal, every Sunday is Rajma Chawal day. They celebrate various festivals together, inviting friends and extended family.
Also Read: From ragi momos to snails, how tribal food is becoming the ambassador for Jharkhand's indigenous culture 
Therefore, non-vegetarian food is usually prepared by men at their offices or friends' places using a different set of utensils.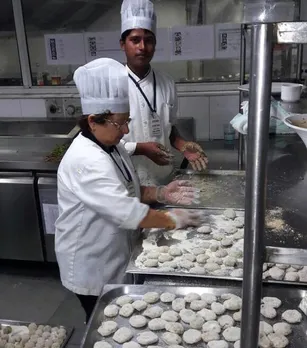 "My dad loves to cook; he would often return from the office and prepare various dishes. Cooking is a stress-buster for him," said Vanshika.
Shezad lists tapeli kebab cooked used a special type of curved patila; bhaji dana ma gosht, a spicy dish where mutton, greens and peas are cooked on the wood fire, raspberry soda, and atheli margi (chicken coated with gravy) as some of the most loved dishes from the Parsi cuisine. 
Hilla explained how, with time, Parsis assimilated local Gujarati culture, which reflects in their foods as well as taste palate.
Also Read: How home chef Sumitra Kalapatapu is popularising the little-known Andhra Brahmin cuisine
For the Bannuwals, peeli dahi, tukar and painda chicken are among the most popular dishes. Dhodi ka halwa, sweet paratha stuffed with sugar and served with malai or cream are popular desserts.
The cuisines are being acknowledged by the communities and the demand is increasing as more people are interacting with these ethnic dishes. While Chef Shezad believes in giving online lessons and opening crowd kitchens in different areas of Mumbai to spread the Parsi cuisine, Vanshika believes in reviving the lost glory of the Bannuwal dishes. Her dishes have brought back memories of Bannuwal cuisine among community members residing in India and across the border. 
Along with her sister Ridhu Bhatia, Vanshika is documenting all possible information on Bannuwal recipes as well as cultural songs, festivals etc. "The response that we have received from the Bannuwal community is amazing. This cuisine is not very known hence people are often intrigued," said Vanshika.
(Riya Singh is a Ranchi-based journalist who writes on social and development issues, environment & sustainability)
Also Read: Nanga Hittu: Reviving tribal cuisine of the Badagas from Nilgiris