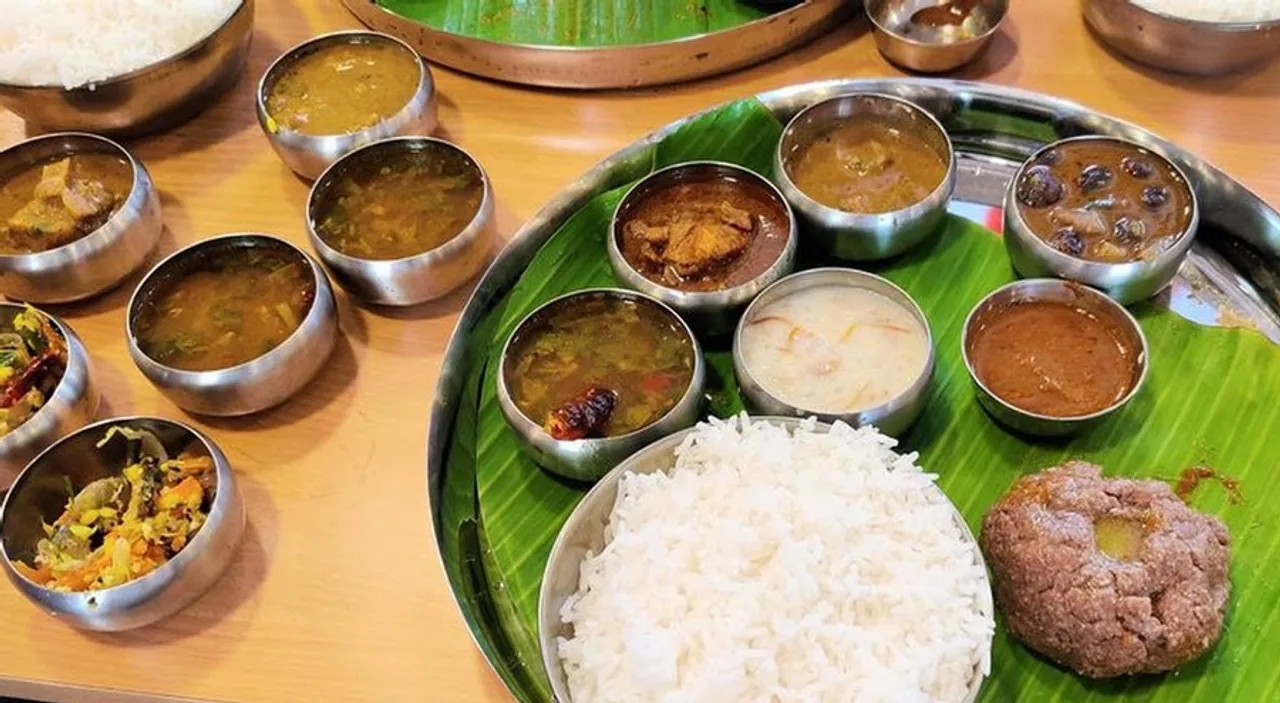 Growing up in a small village in Udhagamandalam (Ooty), Tamil Nadu, Sabbarish Gowder vividly remembers his grandmother dry roasting ragi (finger millet) in mud pot (madake) over a wood-fired earthen stove (ole). Once roasted, it would be cooled and then grounded in a beesa-gallu (grinding stone-mill) to get flour.
On most days, balls made from this cooked flour, called ragi hittu, would be served for breakfast along with beans curry, seasonal greens or sandege (chutney-like gravy made using pepper, cumin and other spices). The meal was filling, healthy and nutritious. 
Also Read: From ragi momos to snails, how tribal food is becoming the ambassador for Jharkhand's indigenous culture
But Sabbarish's father moved to Chennai for work when he was just 10. Today, Sabbarish is settled in financial and technology hub Gurgaon, thousands of kilometres away from Ooty in the Nilgiris district where his Badaga roots lie. The distance has also moved him away from the Badaga cuisine.
Badagas – keepers of the Nilgiris
Badagas (also called Burghers or Vadugans) are the largest indigenous social group in the Nilgiris who migrated from the plains of Mysore to these hills over 350 years ago following political turmoil and oppression.
Their culture is unique, much like their food, which is now being forgotten as Badagas are moving to other parts of the world and adapting to more convenient local cuisines. 
Also Read: Last Forest takes honey & beeswax products from Nilgiri forests to global markets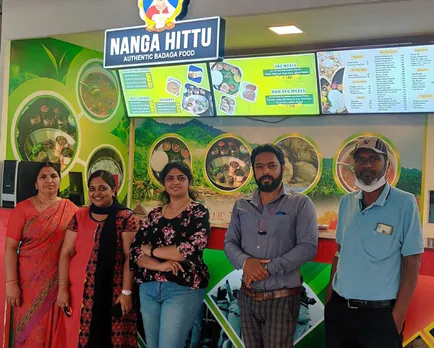 To revive the rich tribal food of Badagas, friends Deepa Sudhakar and Vignesh Chandran have set up the world's first Badaga restaurant Nanga Hittu (meaning 'our food') in Coimbatore, about 500 km from Tamil Nadu's capital Chennai. 
"I am not a Badaga but Vignesh is and we both wanted to revive this unique culinary tradition because many people from this community have moved out and certain foods are no more being cooked while others are prepared only once or twice a year," says Deepa, 39, founder of Nanga Hittu.
Also Read: Tendu leaves cushion tribals from economic deprivation during COVID-19
Deepa was leading digital transformation for one of the Big Four accounting firms in Singapore till she decided to come back to India and launched filter coffee chain Kaapi Ready last September followed by Nanga Hittu in February 2021.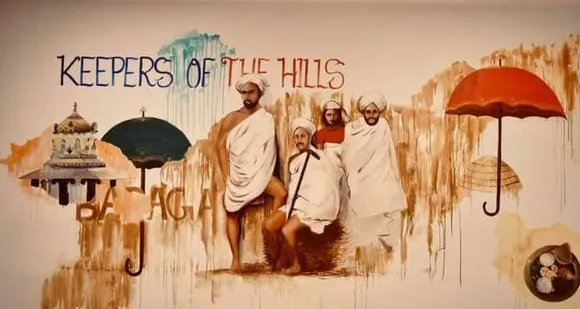 Today, however, they work in the government as well as private sector jobs globally besides farming and working on tea and coffee estates.
Reviving a culinary heritage
"When people moved out, they got accustomed to quick cooking and local foods; so these traditional Badaga foods are being forgotten and the recipes are not being passed on to the next generation.
Also Read: How 2 sisters are reviving cuisine of Bannuwal Hindus who migrated from Pakistan after Partition
"Our aim is to revive and popularise the Badaga cuisine," Deepa says. They have put together a team to research and interview elderly people of the community and document the traditional recipes. "We are compiling them," she says.
Another one is ottakudi gassu poriyal, which combines potatoes, spices and bamboo shoots.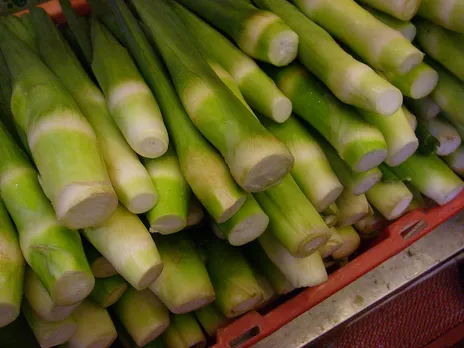 "Earlier, bamboo shoots were easily available in the Nilgiris but now it's difficult to get them," Deepa says. Badaga food also uses seeds of some plants in various preparations like keer hittu, in which spinach seeds are dried, crushed and mixed with millet balls and served with buttermilk in summer. 
A veg thali at Nanga Hittu comprises rice (koo) served with avarai uthakka, a curry made with three types of beans, ragi balls (with ghee filled in a depression on top), sandage, ghasu soppu (mashed potatoes with spinach), poriyal (dry vegetable dish), appalam (papad) rasam and dessert. The non-veg option comes with chicken curry (kappu koi udhaka) and mutton curry (aadu baadu udhaka).
Also See: In pictures: From Sindhi gheeyar to kanji vada & bhabhra, traditional Holi food as colourful as the festival
What makes Badaga cuisine different
Traditional Badaga food makes heavy uses of millets like samai (little millet), finger millet, foxtail millet and seasonal vegetables, which grow in abundance in the Nilgiris. Animals are reared for milk and ghee and butter are an integral part of food.
Roasting gives the masala a dark brown colour – a hallmark of Badaga chicken curry. For vegetables, mostly hatti mass hudi is used, which includes many ingredients like fenugreek, fennel seeds, raw rice, Bengal gram, mustard seeds, cinnamon etc.
Also Read: Kashmir's local bread-baking thrives as kandurs serve up delectable breads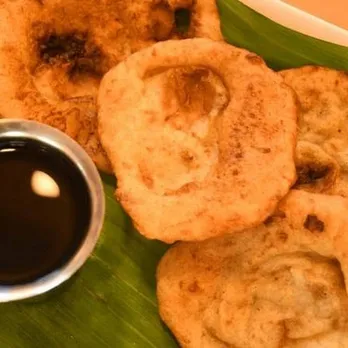 "We are doing 100 to 150 meals a day and that's good enough right now. We were sceptical before the launch – whether the restaurant will take off or not. But it has done better than our expectations," Deepa says.
The menu is economically priced, with veg thali at Rs 150 and non-veg at Rs 210. "We want the food to be affordable so that everyone, including the younger generation and those who have never had it, can come and discover the cuisine," she says. 
Also Read: How home chef Sumitra Kalapatapu is popularising the little-known Andhra Brahmin cuisine
Made on every festival and wedding, it is somewhat similar to the malpua, a popular sweet in North India. Other Badaga sweet dishes include pothittu payasam (wheat dosa served with sweetened coconut milk) and hutti kaapi (black coffee) with thuppadhittu.
The chefs at Nanga Hittu -- Uma and her husband Murugan Palani -- ensure that the food remains authentic. The couple belongs to the Kinnakorai village in Ooty and follows the traditional recipes. Interns from local catering colleges also work at the restaurant, which is now popular both among Badagas and non-Badagas, says Deepa. 
Also Read: How Pushparani Sarkar became YouTube millionaire at 82!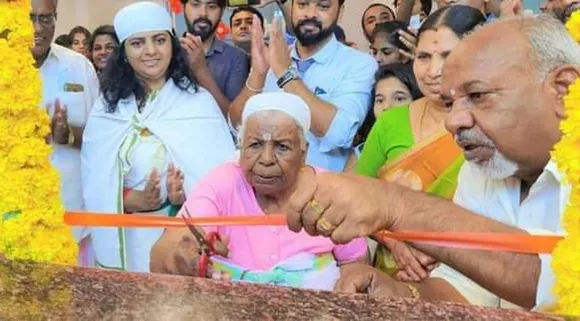 Nanga Hittu's interiors also depict the tribe's life in the Nilgiris through hand paintings done on the walls – their dance, culture and crop cultivation.
"We are now soon going to launch photo books with the Badaga costume," she says. Badaga men wear a languti​, white turban and a long body-cloth with red, black, and gold stripes. Women wear the traditional headscarf called mandai puttu, white cloth covering the body (mundu) and white under cloth (thundu). "White is considered sacred," Deepa points out. 
Also See: Uttarakhand: Garhwali & Kumaoni food in pictures
The demand for Badaga food is far higher than Deepa and Vignesh had anticipated. "People order from across Coimbatore and are willing to pay more for home delivery. But it's not always possible to serve due to long distances involved," she says, adding that people coming from Ooty often visit the restaurant. 
To meet the rising demand, Deepa and Vignesh have decided to set up kiosks across Coimbatore, which can offer products of both Kaapi Ready and Nanga Hittu. "That will create more serving counters," says Deepa, who is planning to take the kiosks to Karnataka after Tamil Nadu. And when that happens, many more people will be familiarized with the cuisine from the Nilgiris.
(Rashmi Pratap is a Mumbai-based journalist specialising in financial, business and socio-economic reporting)
Also Read: Farohar: How a mother-son duo is popularising Parsi cuisine through authentic recipes