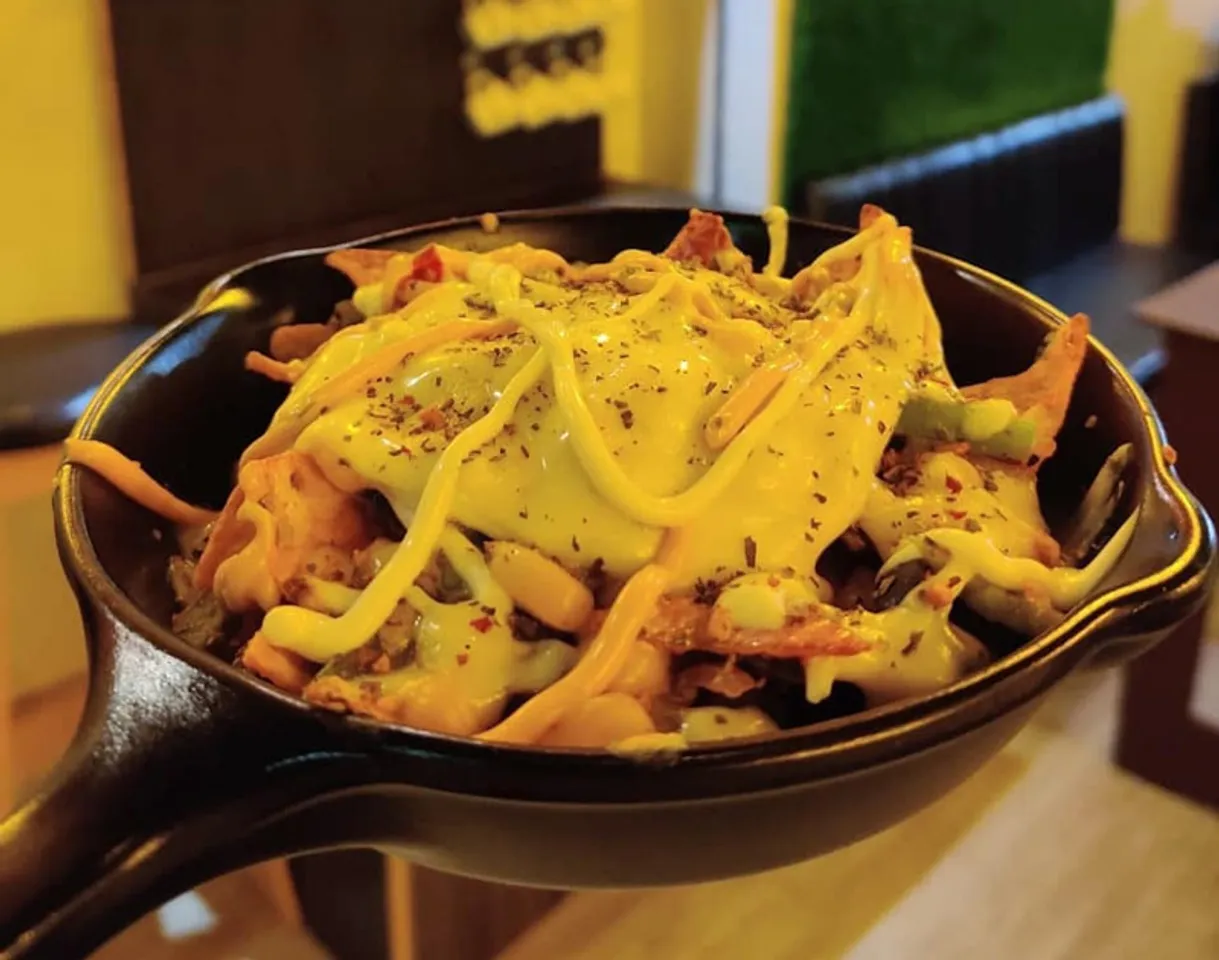 The United States and several countries in Europe boast of a wide variety of electable cheeses but India too has its indigenous flavourful assortments that are not quite as celebrated as their western counterparts.
And it is this traditional cheese that three engineer-turned-entrepreneur friends have made their USP.
Kalari is a popular roadside snack in the Udhampur region. Sensing an opportunity to popularise the cheese beyond Udhampur's borders, the three childhood friends quit their jobs and started a café called The Kalari Factory.
Shubham Sharma, one of the founders, says the engineer trio quit well-paying jobs just ahead of the Covid pandemic in 2019. "We were tired of the routine. We wanted to do something more and were also motivated by the idea to do something for Jammu, our native place," he says.
Also Read: From 9-to-5 job to making artisanal cheese, how Nitin Dayalu built Old Hill Foods in the Himalayas
Their families were sceptical but did not oppose the risk they were taking. "We went over several ideas and after assessing our strengths, we agreed on starting a café. I had worked in a restaurant in Uttarakhand during the time off I took after quitting my job. My other friend, Sandeep, has good culinary skills and Aman, was willing to take care of operations," says Shubham.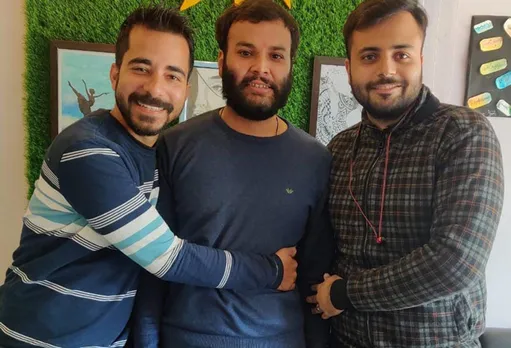 He adds that they zeroed in on Kalari because while it is available in roadside eateries, no café or restaurant in the region was offering Kalari dishes.
The café started in 2020 from a rented outlet in Udhampur with seating for just 12 people. But within six months, business picked up and the trio moved to a larger space. As the business grew further, the trio opened an outlet in Jammu in 2021.
Also Read: Rajasthan's Camel Charisma builds a superfood business with camel milk and cheese
Kalari is traditionally eaten as a fried snack with lime, chilli or tamarind chutney and this fried cheese stuffed between a kulcha is called Kalari kulcha.
Shubham says the friends innovated new Kalari dishes. "We have added a modern twist to the traditional Kalari."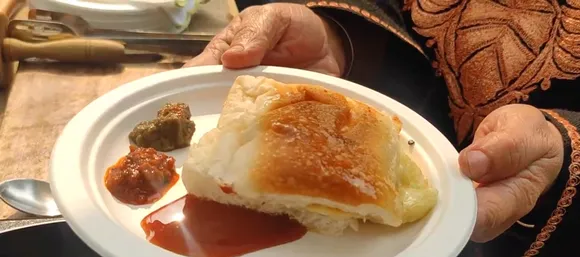 Making Kalari
Kalari is an authentic Dogra cheese that is prepared in the Udhampur-Ramnagar-Chenani belt. It is a popular dish of the Duggar people, often served at weddings and festivities.
Kalari is a dense, chewy cheese with a faint tangy taste. It is usually made from cow or buffalo milk. Kalari made from goat's milk is also available but is less popular. The cheese is made by the Gurjar and Bakarwal herders from raw full-fat milk that is curdled using whey or sour milk.
Also Read: How 2 sisters are reviving cuisine of Bannuwal Hindus who migrated from Pakistan after Partition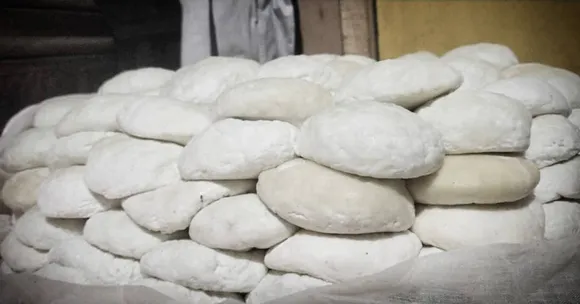 Since the sunshine is strong in the mountains while the ambient temperature is low, the cheese becomes dry from the outside but retains moisture inside. Sometimes, fungus grows on it, giving it a unique flavour.
Kalari is cooked by rubbing some salt on it and then frying it in its own fat. It is covered while sauteing. After frying, it gets a crispy brownish layer on the outside while the inside is creamy and soft like melted cheese.
Also Read: Kashmir's street food: Lotus stem & fish fritters, chickpea tacos, sweet snowballs & more
It Takes a Village
Shubham says they source Kalari from a nearby village called Ladda. The small village set in the picturesque Shivalik Mountains of the Himalayas has several small dairy farmers who sell milk.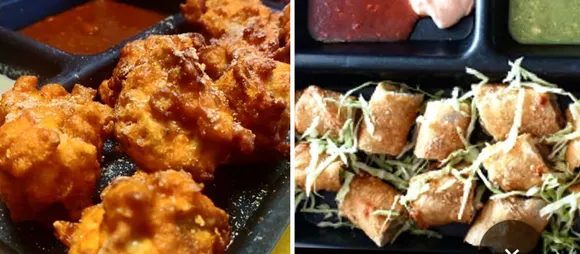 They used to make Kalari earlier but with declining sales, they stopped making it, says Shubham.
"When we started the café, we were keen to help locals too and try to provide them employment. So, I tied up with around 20 dairy farmers from the village to source the Kalari which is providing them with additional income."
"Our idea is to popularise Kalari. As the demand for Kalari grows, the dairy farmers too will be benefitted." Shubham adds that after their café opened, few other Kalari outlets have sprung up in the area.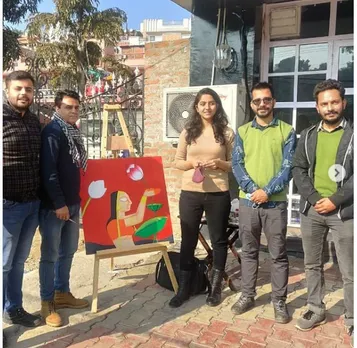 The Kalari Factory also promotes local artists. "Our café features paintings by local artists. The artwork showcases Dogra heritage and artists can display them free of cost. The paintings are for sale and interested customers can get in touch with the artists. We have sold seven paintings so far," says Shubham.
The café has also hosted live painting events, artist meet-ups and art exhibitions as well as a comedy sketch in the Jammu outlet.
The two restaurants have a staff of about 40 people who have been trained by the three friends. The footfalls at the two cafés vary, averaging around 8000 per month. The footfalls depend on the timing and season, says Shubham. During the tourist season or weekends, the cafes are packed but even during the lean season, business is good.
Also Read: Farohar: How a mother-son duo is popularising Parsi cuisine through authentic recipes
Eyeing a national footprint
Shubham says the trio invested Rs4 lakh to open their first café in Udhampur. As the business grew and they turned profitable, they invested Rs30 lakh to open the second outlet in Jammu. They have also started taking online orders and making deliveries through food delivery companies though that is a challenge since Kalari tends to harden as it cools and should ideally be eaten hot.
"It can be reheated but that takes away from the taste," says Shubham.
"We do get calls from Chandigarh, Delhi, Jaipur and Mumbai to open franchises. But before we do that we need to work on the supply chain since supply is still limited," he says.
Also Read: From German language teacher to millionaire dairy farmer, how Milan Sharma whipped up a success story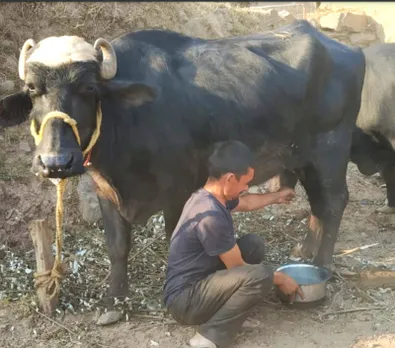 Shubham and his friends plan to open a cooperative society of farmers in Ladda and also set up a packaging unit. "We will train the villagers to package the Kalari. In this way, the supply can be increased and will bring more income to the farmers. And once we are assured of supply then we can think of expanding our business," he says.
Shubham is happy he took the risk to start his own venture with his friends. "We knew it was a risk. But you have to take a risk to achieve something in life. The current environment is also very positive for start-ups with the government providing a lot of support. I am happy I have been able to achieve my dream and help other people as well," he says. 
(Urvashi Dev Rawal is a Jaipur-based journalist specialising in development, gender, and political reporting)
Also Read: Käse Cheese: Chennai's all-women artisan cheese startup empowers people with hearing impairment; expands operations to Gujarat & Rajasthan