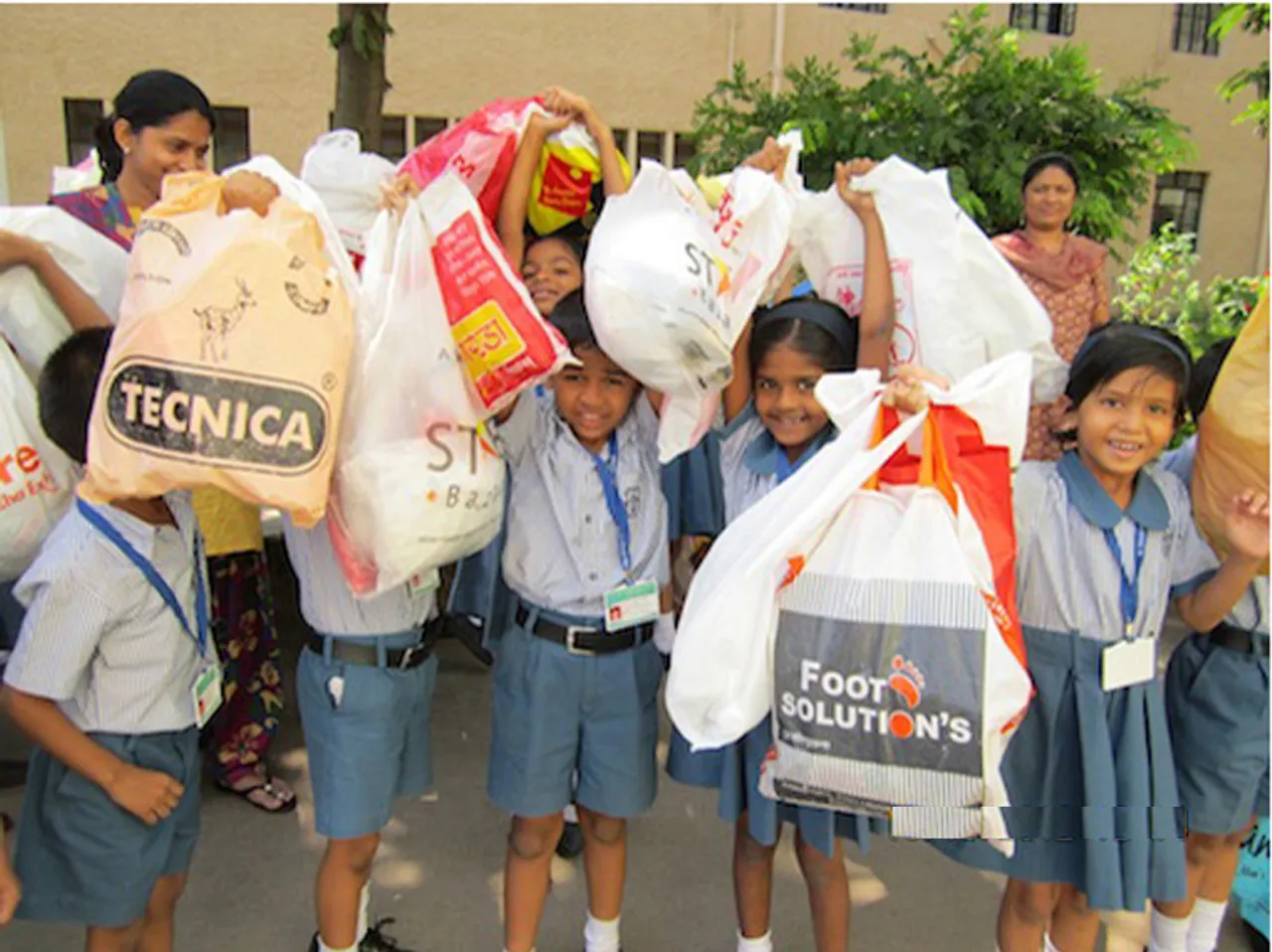 wp:html /
On a rowing boat journey in 2008, Vinod Bodhankar noticed that various river tributaries flowing through Pune were being polluted due to garbage being dumped on the banks which was eventually finding its way into the oceans.
Bodhankar worked with the Ramnadi Swachhata Abhiyan, where a group of 40 people would spend some time every weekend cleaning the banks of Ramnadi, a tributary of the Mula River that originates in the Sahyadris near Pune.
"The method wasn't important but making sure that every week we go there – the regularity was very important. I saw the number of people rising from 40 to 2,000 as it became a part of their routines," says Bodhankar, who has worked with the CSR wings of Cummins India, Kirloskar and Suzlon Energy Limited. They would adopt stretches of sewers and run cleanliness drives.
Also Read: Recycling: Five cafés offering food in exchange for plastic
Bodhankar and his friend Susan Raaj cleaned the Wanorie Nullah banks in a similar way, as a small initiative with the local people, to show how their urban consumerist lifestyle was polluting the rivers.
Catching them young
During this cleanliness drive hosted by Suzlon in 2011, schoolchildren were invited to help clean the Wanorie Nullah. However, the idea of having children at the banks of these sewers, with dangerous waste like broken glass strewn around, and the risk of stray dogs biting them was quickly rejected halfway through the very first visit of children to the sewer banks.
This led Bodhankar and Raaj to launch the Sagarmitra Abhiyan initiative in 2011. It involved 150 school children in the collection and recycling of waste plastic by working in the absolute safety of their homes and schools. Sagarmitra was launched as a project conceived of and implemented by the NGO "The Academic Advisors".
Also Read: This Kerala-based geologist is making edible & biodegradable cutlery to replace single-use plastic
"Once we tell children how they are saving the birds and fishes by collecting plastic waste at their homes, the theme of the programme changes from garbage management to denouncing himsa (violence) and following the path of ahimsa (non-violence)," says Bodhankar, adding that "Be the change you want to see."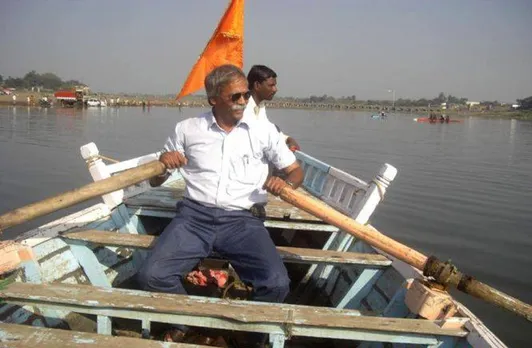 Bodhankar is also the Convenor of Indian Peninsular River Basins Council, Jalbiradari, which works with teams from 11 states and three union territories. He is also the founder-member of the Kirloskar Vasundhara Ramnadi Restoration Mission and has received many awards for his work towards environmental conservation.
Methodology
Sagarmitra team visits schools and reaches out to the students with a powerful presentation on how plastic is destroying marine life, choking birds and fishes and disturbing the ecosystem.
Firstly, students are urged to use steel water bottles and cloth bags and avoid buying plastic. Then they are shown images of plastic garbage floating on rivers and oceans across the world, of marine life being choked to death and of fishes being found with plastic inside them. The children are told they can help make a huge difference by spending a few minutes of their day collecting dry plastic waste at home.
Also Read: How Chennai's Walk for Plastic is recycling waste to fund education of underprivileged children
They are asked to collect domestic waste plastic items in any plastic carry bag. They collect plastic bottles, plastic bags, broken combs, toothbrushes, bubble wraps and any clean, dry and empty waste plastic from home. 
The children are then asked to bring the plastic bag to school and hand it over to teachers and volunteers. Students, who hand over the plastic bags, are designated 'Sagarmitra'.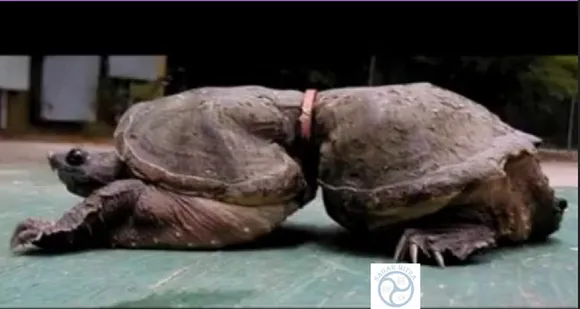 Sagarmitra sends vans, trucks, and even outdated Red Cross ambulances to collect plastic waste from various schools every month. Cummins Group finances the activities of Sagarmitra in Pune city. 
Clean Garbage Management Pvt Ltd bought the waste plastic for the first few years through Mr Lalit Rathi. For the last five years, it is bought through Mr Vilas Pokale and the money goes to each school's green fund. 
Students from some schools unanimously decided to deploy the sum for the betterment of underprivileged students, buy stationery, help other orphanages, and old-age homes, or send it to the Kargil Fund. Other schools spend the money to print participation certificates for the students.
Also Read: Jammu: From cleaning rivers to making cow dung logs for crematoriums, how Disha is greening the City of Temples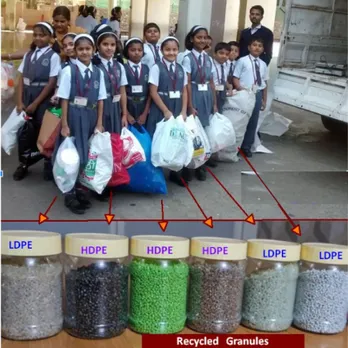 Across its 300 collection points, the NGO collects 2.5 tonnes of plastic waste per week, which is bought by Mr Pokale's Clean Garbage Management in Pune. Sagarmitra has partnered with Vinod Biyani's Biyani Polymers in Jalgaon and with the Kamlesh Patel Charitable Trust in Shirpur.
Going green
Sagarmitra had a modest beginning with 150 students in 2011. In 2015, with a group of 61,000 students, Sagarmitra collected 3 tonnes of plastic waste in a year. Seeing the tremendous work by the children, a leading international ocean-pollution research body, 5 GYRES INSTITUTE, acknowledged their hard work by recognizing them as 'Ocean Heroes' for saving the ocean.
"The fact that the children are a part of an international project at such a young age makes them stand tall," says Bodhankar. By 2019, Sagarmitra reached 1,72,000 students in Pune alone.
Also Read: Gujarat's Rajiben Vankar: From living in a tent to weaving upcycled plastic, how this housewife set up a successful business from waste
"Ten tonnes a month is an immense amount of plastic. Can you imagine this being thrown into a river?" asks Bodhankar. "We work with the children; children work with their parents. Hence, if you are changing one child, you are also influencing three others in the family," he adds.
Sagarmitra's sustainable evolving model has already been replicated in Jalgaon city, Maharashtra. Jalgaon's Sagar-Nagri programme coordinated by Vishaal Sonkul connected with 30,000 students across 70 schools. Even the government in Jalgaon supported the idea by printing posters and recently hosted teacher training campaigns.
The work has been replicated in Shirpur city of Maharashtra as well. Some of the work going on in Kolhapur, Satara, and Badnapur was halted due to the worldwide closure of schools as a result of the Covid-19 pandemic.
"Even during the pandemic, we received calls from our students asking us what to do with the collected plastic waste. So, we would collect waste from housing societies in some areas," says Bodhankar.
Also Read: Surat: 22-year-old engineer's startup recycles temple flowers into soaps, colours, candles & compost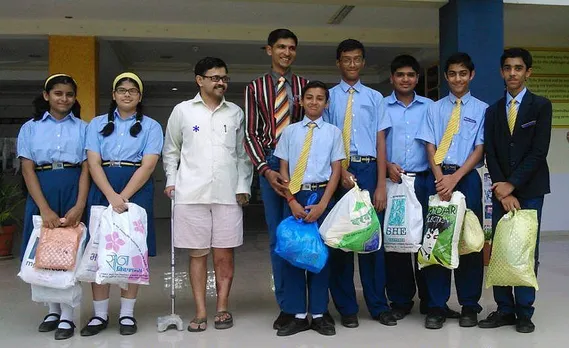 Before the pandemic, Sagarmitra had worked with a few government schools like Brookner Elementary PS 135 in Brooklyn, where it was known as 'Friends of Ocean' and was introduced in Mohammadiya School, Beni Mellal, Morrocco as 'Asdique al Mohait'. 
"We are not promoting Sagarmitra but creating awareness and promoting the act of safely collecting plastic and giving it for recycling. We will be happy as knowledge partners as long as people adopt this safe model and work is done for promoting ahimsa," says Bodhankar.
Sagarmitra is in talks to start work in Sangli and other regions in Maharashtra. "The government is asking us to expand our work. We recently made a presentation before the Jal Shakti Mantralaya team. Our target is to reach one million students. Once we have one million signature
capacity, we'll be able to reach every government, every leader and ask them to reduce at-source plastic waste from their urban and rural environment," he says.
At-source segregation is essential in solid waste Management and Sagarmitra has shown the way towards achieving and scaling it up, Bodhankar adds.
(Riya Singh is a Ranchi-based journalist who writes on environment & sustainability)
Also Read: Shobana Chandrashekar's initiative to 'Make Ooty Beautiful' brings down plastic use in the hill station; reclaims public spaces