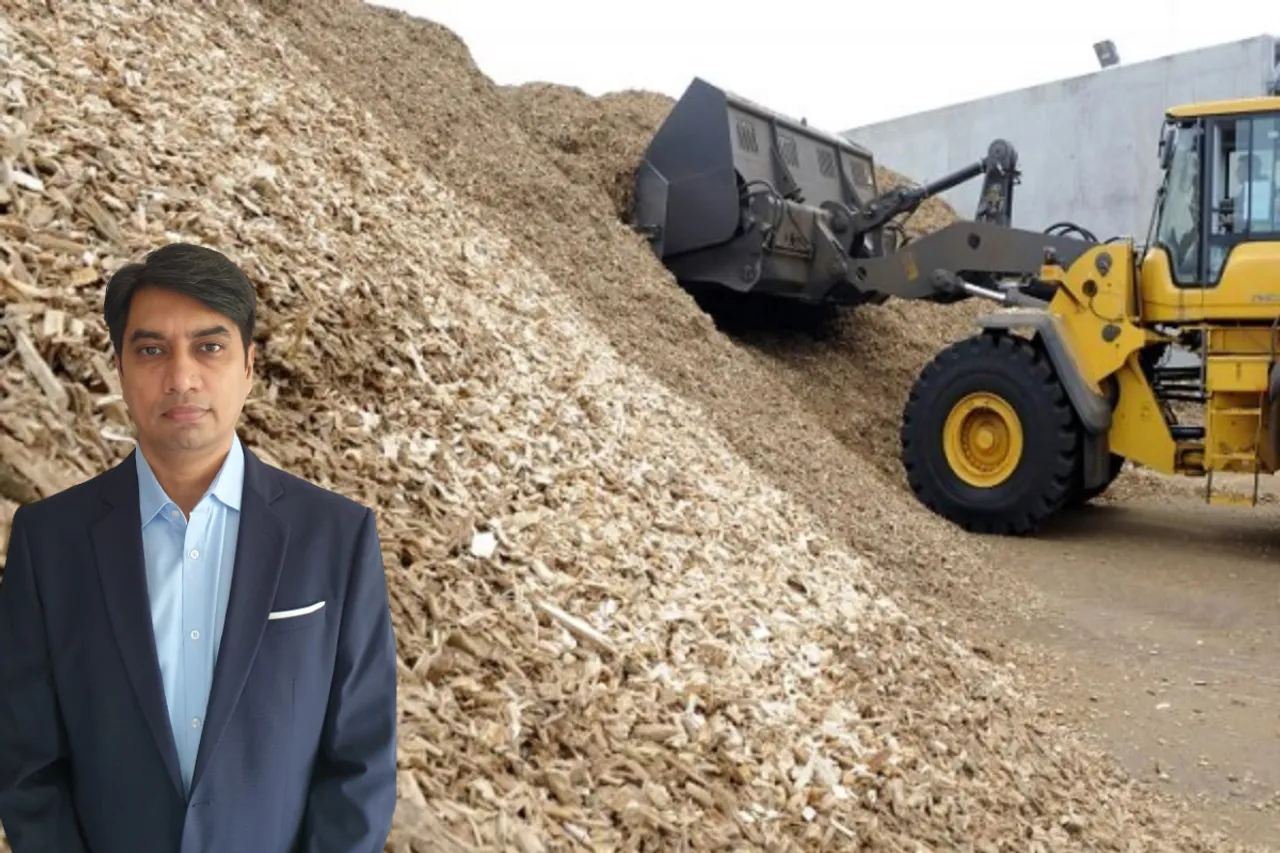 After working for 17 years as an equity markets analyst, Ashvin Patil wanted to start an enterprise of his own. While there's a lot the Engineer-MBA could pursue, another equity research firm was not on his mind. Coming from an agrarian family in Maharashtra, Ashvin zeroed in on the agriculture sector, which continues to grapple with many problems despite employing the highest number of people in the country.
"For one year, we did market research and then explored many ideas related to agriculture. Sometime in 2017, I began travelling across the country to understand the problems of farmers. One of them was the post-harvest residue or agriculture waste left after harvesting," he says. 
The most widely sowed cash crop across states is cotton, and its residue, the stalk, is burnt in large areas due to the unavailability of waste collection and processing facilities. Similarly, most farmers end up burning the post-harvest paddy stubble, which pollutes the environment and also causes health problems.
"I felt that if this residue could be converted into a useful product, it would help the farmers as well as the environment. One of the ways to use this agri-waste was to make solid biofuels in the form of briquettes and pellets, which are used by industries in their boiler plants to produce energy," says Ashvin, who set up Biofuels Junction, along with Chaitanya Korgaonkar, in 2018 to provide a cleaner alternative to diesel and coal in industrial use.
Biofuels Junction procures agri waste from farmers and it is then processed into solid biofuels at the nearest manufacturing facility in its network. The company's field staff monitors the quality and consistency of biofuels, which replace coal, diesel and furnace oil at industrial plants.
Chaitanya and Ashvin have invested around Rs 7 crore from their savings, friends and family so far in Biofuels Junction, including its customised software and an in-house procurement platform. "We have recently closed a round of funding by reputed overseas investors and an impact fund," he says.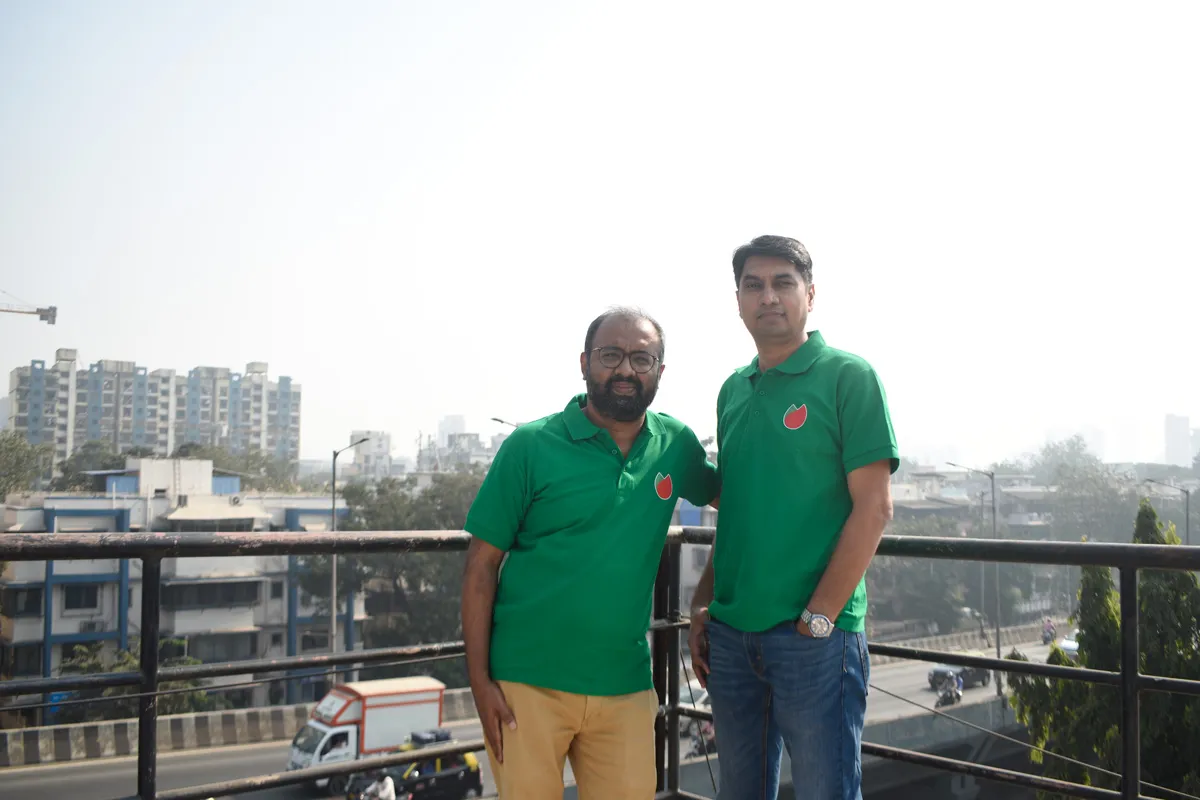 The company has been profitable since FY19. Its turnover has grown 10 times from FY19 to FY23 and was Rs 66.5 crore last fiscal.
Solid biofuels are made by compressing agricultural and wood waste under high pressure without using any binding agents.
Once compressed, the bulk density goes up and it is easier to stack or transport the pellets or briquettes. It also results in a denser and more uniform fuel, which contributes to cleaner combustion. They are not inflammable and can be used in industrial boilers in place of coal, diesel or any other conventional fuel. 
Also Read: Five startups saving the environment by recycling banana bark, fabrics, food, flowers & more
Biofuels – the need of the hour
Using biofuels takes care of agri waste disposal, reduces the emission of greenhouse gases (GHG) otherwise produced from using conventional fuels and cuts down carbon footprint. Biofuels are a clean and sustainable alternative to conventional sources of energy.
India generates around 500 million tonnes of agri residue every year out of which almost 200 million tonnes is destroyed or burnt without any productive use. This is estimated to be around Rs 50,000 crore worth of business.
Though there is an immense potential to convert biomass into fuels, Ashvin realised that three factors are hindering the large-scale production and use of biofuels – lack of quality, consistency and compliance. 
Also Read: Chennai couple's startup Carbon Loops takes urban food waste back to farms
"To make biofuels, the raw material should be of good quality and the process should be refined by standard operating procedures to ensure consistent quality of product," he says. 
One reason why the use of biofuels is so limited is the lack of uniform quality and consistent supply. So we decided to develop quality standards, which we now implement through our field force across India," Ashvin says.
Since agri waste is bulky and cannot be transported to faraway locations for conversion into biofuels in a cost-efficient manner, the factories have to be set up within a 30km to 40km radius of agri waste source to achieve optimum economies.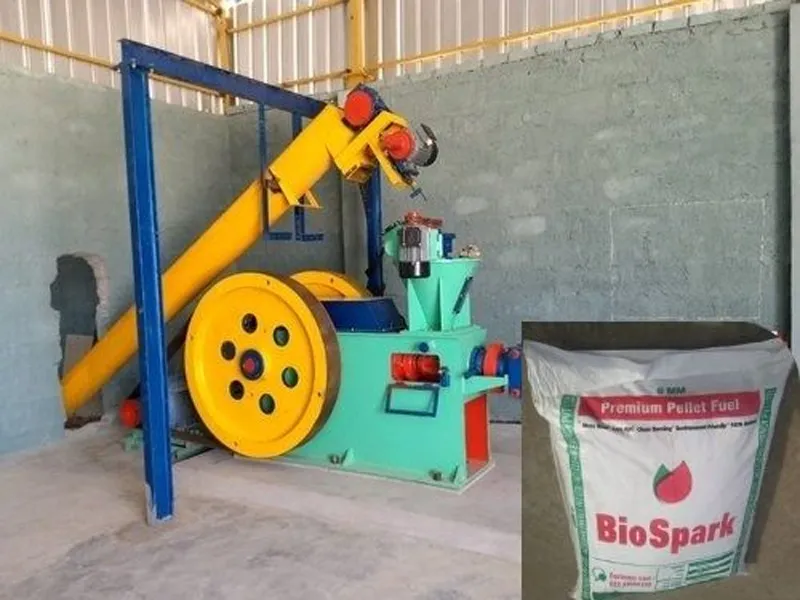 "The manufacturing of biofuels is a scattered activity that cannot be scaled immensely and viably. Due to this, the supply chain becomes crucial – end users should have consistent access to good quality solid biofuels as per their demand. The role of an aggregator like us is important from the point of view of minimizing costs and ensuring quality and sustainability," he says.
From the policy perspective too, India is laying the groundwork to expedite the adoption of sustainable biofuels, aligning its efforts with the global energy transition with India's proposed Global Biofuel Alliance.
To curb air pollution, in January this year, the central government's Commission for Air Quality Management (CAQM), banned the use of coal and other unapproved fuels in industries in the Delhi- NCR region. Other populous cities like Mumbai, Pune, and Chennai may also follow suit and bring in stricter regulations and efforts to mitigate air pollution.
Also Read: Intel to IITs, biogas is the new fuel in institutional kitchens
The government has implemented various policies and incentives to promote the use of biofuels. In 2015, India submitted its first Nationally Determined Contribution to the United Nations Framework Convention on Climate Change pledging a 33-35 percent reduction in the emissions intensity of its economy by 2030, compared to the 2005 levels. Additionally, during the recent G20 summit and the India Energy Week in July, Hardeep S Puri, Minister of Petroleum & Natural Gas and Housing and Urban Affairs reiterated that India will be one of the leading biofuel producers and consumers.
How Biofuels Junction is different
"Our field force continuously works to ensure the SOPs are followed and try to improvise the quality of fuels," Ashvin says.
Biofuels Junction's field staff works with 450 biofuel manufacturers in Maharashtra, Gujarat, Rajasthan and parts of north India in locations that are dense in agri waste supply. 
Once a crop is harvested, local aggregators reach the fields and pay an average of Rs 600 to Rs 1000 per acre to farmers (usually volume-based) for clearing the field. "Last year, we worked with 25,000 farmers, helping them earn better and addressing their problem of waste management," Ashvin says.
Biofuels Junction has, on a trial basis, mechanized the removal of cotton stalk residue, which is an important source of raw material for the solid biofuels Industry. "We are also working with some FPCs or farmer producer companies to explore if they can become biofuels manufacturers," he says. 
Agri waste like mustard husk, soybean husk and other materials is taken to the nearest manufacturing plant. This residue has organic content which has a basic calorific value or the capacity to generate heat. At all 450 plants, the waste is compressed without using water or any chemical additives, resulting in pellets or briquettes (bigger chunks).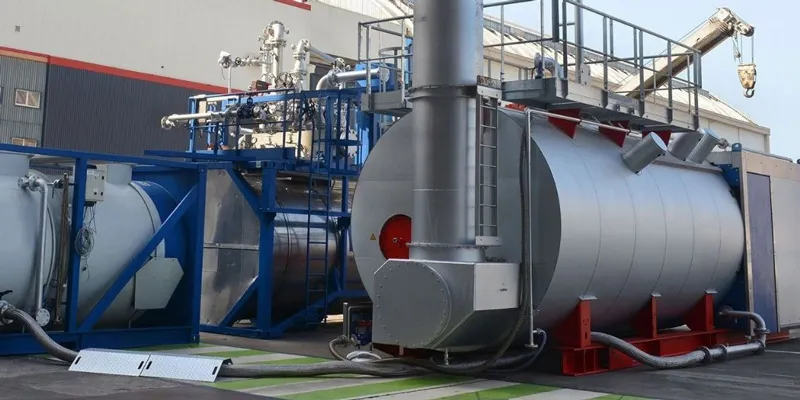 Biofuels Junction also helps manufacturers set up and scale their plants with the latest technology at minimum costs. Kaustubh Potdukhe, the owner of The Packaging Corporation of India in Dhamangaon, Maharastra, says, "Ashvin and Chaitanya helped me in selecting the most suitable briquette machine, procurement and transportation of raw materials and other aspects to ensure a profitable business of manufacturing biofuels."
Also Read: Five entrepreneurs making cash from trash
The company supplies biofuel to manufacturing facilities across India, where it is used in place of coal, diesel etc. "We currently have over 100 clients and they are some of the biggest and best in the sector," he says. 
The company's clients include Hindustan Unilever, Reliance, Diageo, Mondelez, ITC, and CEAT among others.
Biofuels Junction has invested heavily in its IT and other infrastructure, resulting in supply chain management optimization. "We can aggregate and supply large quantities of biofuels at short notice. We have created our supplier network close to the clients to ensure reduced costs of supply chain management and uninterrupted supply of the biofuels to our clients," Ashvin says.
Biofuels -- cheaper than coal, diesel and furnace oil
Biofuels, when compared with domestic coal, are not drastically cheaper though they cost 10 percent less than imported Indonesian coal. The real savings are in comparison with furnace oil or diesel, where the costs of biofuels are almost 40 percent lower and this is one of the biggest drivers for the industry to shift from furnace oil-fired boilers to biofuels fired boilers.
Here's how the economics works: one litre of diesel costs Rs 90 and produces around 10,500 kilocalories and it can be replaced with wood waste pellets, which give 4,000 kilocalories.
To substitute 1 litre of diesel (Rs90), a plant requires 2.5 kg pellets, which will cost around Rs 40 to 50, cutting costs by half. 
"That is why a lot of small and medium enterprises are shifting from diesel and LPG to biofuel pellets," Ashvin says.
Similarly, in industrial boilers, one litre of furnace oil (priced at Rs 65 per litre) generates 9,500 kilo calories of heat and it can be replaced with 3kg of briquettes which will cost only Rs24 (Rs4.5 to Rs5.5 per kg ex-factory). "Though you may have incurred additional costs in terms of manpower required to fire the solid fuel, the total cost will be at least half of those in furnace oil," Ashvin explains.
While Biofuels Junction is currently concentrating on operations in and around western and northern India, it will look at other geographies going forward. "We have a robust model in place. Replicating it to other areas will not take long," Ashvin adds.
(Rashmi Pratap is a Mumbai-based journalist specialising in business, financial and socio-economic reporting)
Also Read: Gau Organics: Engineer-turned-dairy farmer sets up Rs 8 crore organic business in Kota; helps increase incomes of other farmers