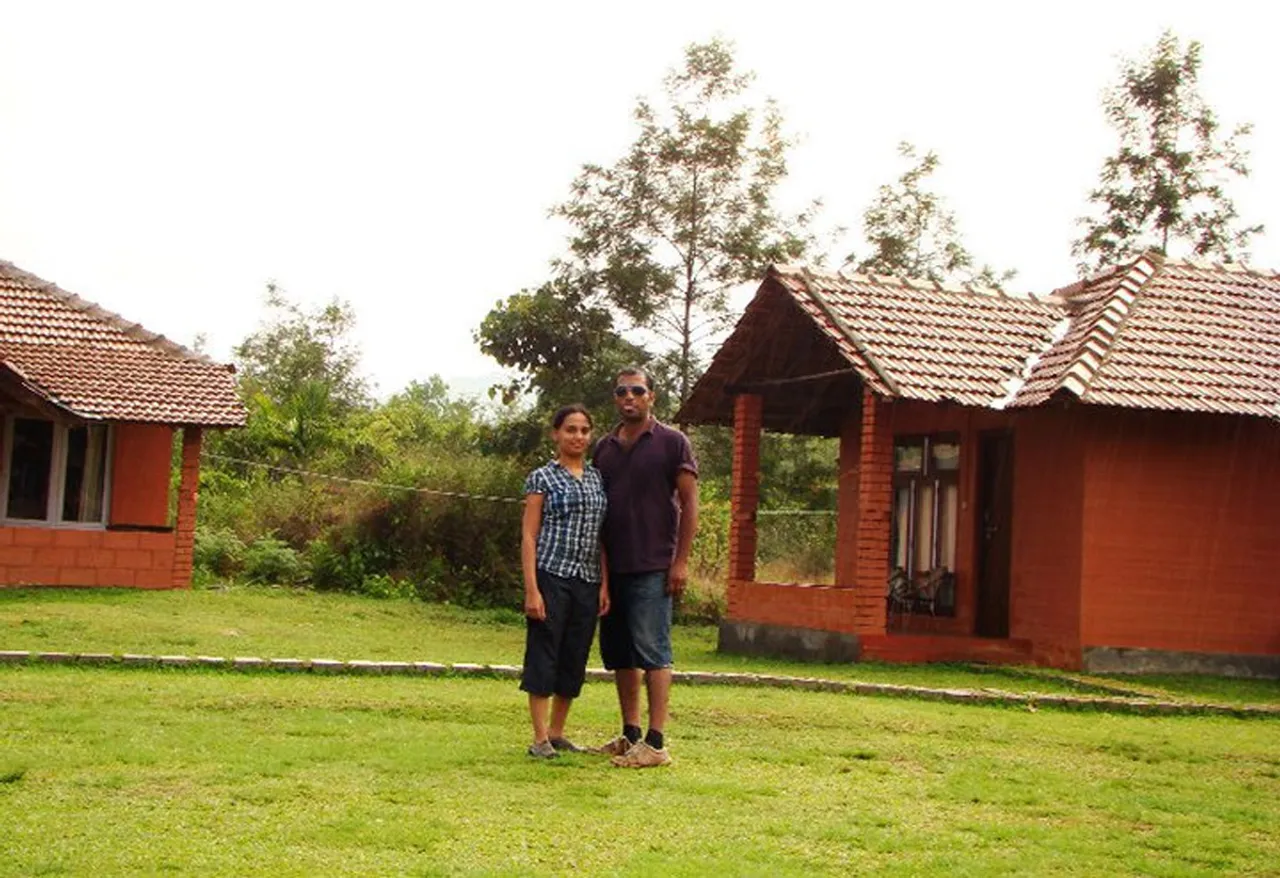 Glass jars and containers with organic pulses, rice and other groceries are neatly labelled and lined up on wooden shelves. Many types of organic wood-pressed oils, ghee and honey are stored in glass or steel dispensers. From soapstone utensils and bamboo toothbrushes to steel straws and liquid soaps, everything is organic and sustainable at Chennai's EcoIndian retail outlet. 
Customers come with their containers to get discounts when they purchase any grocery, personal care or homecare item at Tamil Nadu's first zero-waste plastic-free store, owned by Prem Antony and his wife Mary Catherine.
Now situated in Mylapore, Chennai, the store started in 2018. "We don't have any plastic here, which means we also don't sell many branded items," says Mary.
"Selling organic is not just about the products being organic; we believe even their packaging should be eco-friendly so that we don't add to the piles of waste in landfills." 
When the couple opened EcoIndian in 2018, they were situated in Adyar and sold organic products but with plastic packaging. However, a year later, they realised that if they were selling chemical-free products that promoted organic living, they might as well get rid of plastic and become environment-friendly. So they switched to a plastic-free policy when they moved their store to Mylapore.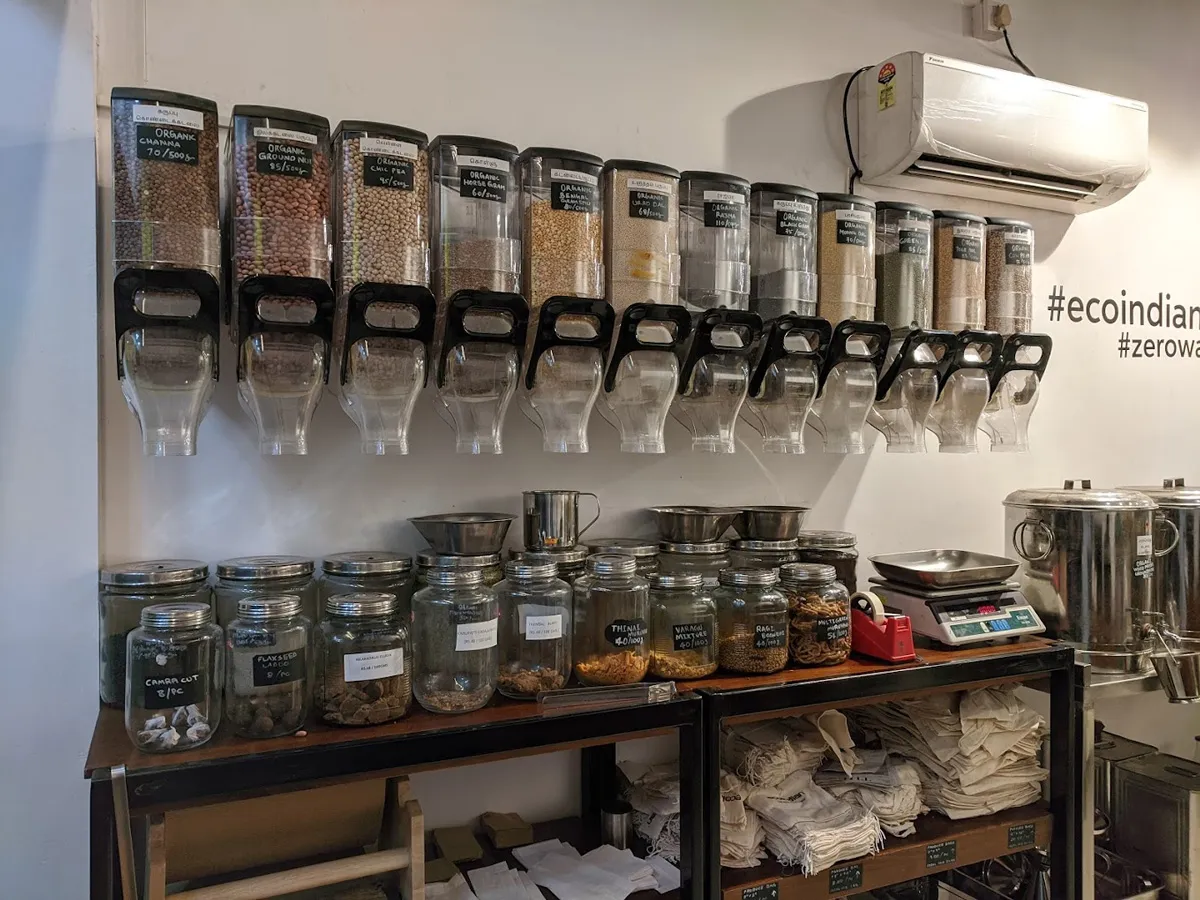 EcoIndian offers a range of organic grocery items and handcrafted products, which are not mass-made. They include varieties of rice, pulses, millets, oils, spices, home care products like chemical-free dishwashers, liquid handwash, bathroom cleaner, personal care items like bamboo toothbrushes, tongue cleaners, wooden combs, a range of soaps, incense sticks, choir brushes for dishwashing and cloth sanitary napkins.
Also Read: From bamboo toothbrushes to probiotic dish wash bars, Chennai's Goli Soda takes sustainable living to the next level
Reducing food and plastic waste
EcoIndian procures the products in jute sacks and they are stored in glass jars, dispensers, and other eco-friendly packaging materials for retail sales. "We wrap our soaps with butter sheets. While some customers come to our shop with their own bags and containers, we also provide them with paper and cloth bags if needed. We don't charge for our paper bags while cloth bags are priced between Rs 5 and Rs 15 as per size," says Mary. 
Unlike plastic, the cloth and paper packaging used at EcoIndian is recyclable and compostable. 
Apart from reducing plastic usage, EcoIndian also helps cut down on food waste. The products are sold in loose form, unlike other stores where they come in standard packet sizes. As a result, EcoIndian customers can buy as little as 10 grams to over 10 kg of rice or any other item. 
"In other stores, customers have to buy in standard sizes. So even if their needs are less, they are forced to buy the pre-determined quantities which can end up being wasted. But at our store, customers can decide the exact quantity they want."
Also Read: How Waste Warriors cleaned up over 60 lakh kg of trash from the Himalayas
Organic and local
EcoIndian sources most of its products from in and around Chennai or Tamil Nadu. However, what is not available within the state is procured from Rajasthan, Kerala, Maharashtra, and Karnataka. The store buys its soaps from Auroville in Puducherry and is free from branded products available elsewhere.
"We source from cooperatives and organic farmers. We don't have any branded products and even the little we do, are from organic and sustainable small brands that do not bulk produce and are on the same page as us in terms of being organic and plastic-free," Mary says.
"We get our organic jams from Fouziya, Eco Femme sanitary pads from Auroville, and chocolates from Kocoatrait, all of which don't use plastic. In each of the products, we use a tag to mention the source where it has originated," mentions Mary.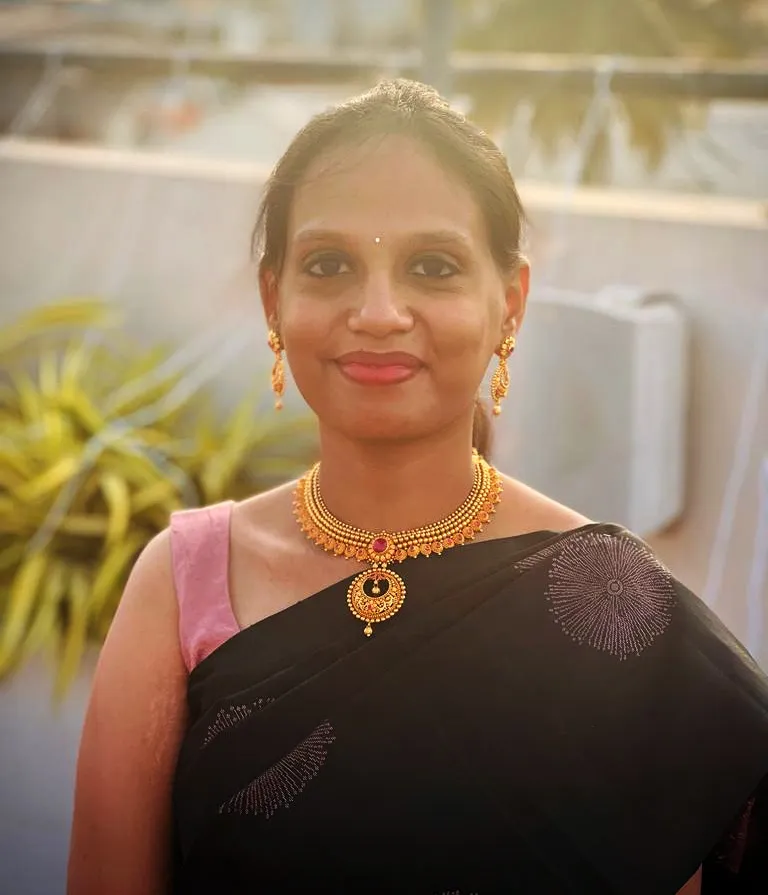 One of the suppliers to EcoIndian is Robby Vincent. He has been selling the groundnut oil from his farm to EcoIndian for two years now. Robby, who owns his farm in Latur, on the outskirts of Chennai, practices organic farming and grows his groundnuts. 
"We don't use any artificial pesticides or fertilisers and practice only organic farming. It ensures higher fertility and productivity of the soil. The waste from our indigenous cattle is used as manure. We have created a natural ecosystem where birds feed on insects, doing away with the need to use pesticides," he adds.
Robby also mentions how organic farming is proving to be fruitful when he yields about 25-40 nuts per plant, as opposed to chemical-induced farming resulting in 15 per plant. "We cultivate once a year and supply for only one outlet, while the rest is used for our domestic purpose. For one harvest on one-acre land for three months, we get about 300 litres of oil."
Also Read: From German language teacher to millionaire dairy farmer, how Milan Sharma whipped up a success story
The business
By sourcing from cooperatives and local farmers, Mary says they are able to cut down the middlemen and transportation costs to a great extent. 
Moreover, eliminating plastic also reduces operational costs by seven to eight percent.
As per Mary, the store's daily revenue is around Rs 8000-9000 and it sells over 150 products on average. Organic products are priced 20 percent higher than regular products due to the labour involved. Its products are from Rs 50 to Rs 100. 
Even as EcoIndian tries to accommodate all types of essentials, some haven't taken off too well. Mary says that products like skincare lotions, and shampoos do not perform well even though they are sold through glass dispensers. "We use glass bottles and thookkus (a type of steel container) for liquids but cleaning liquids and shampoos are slow-moving."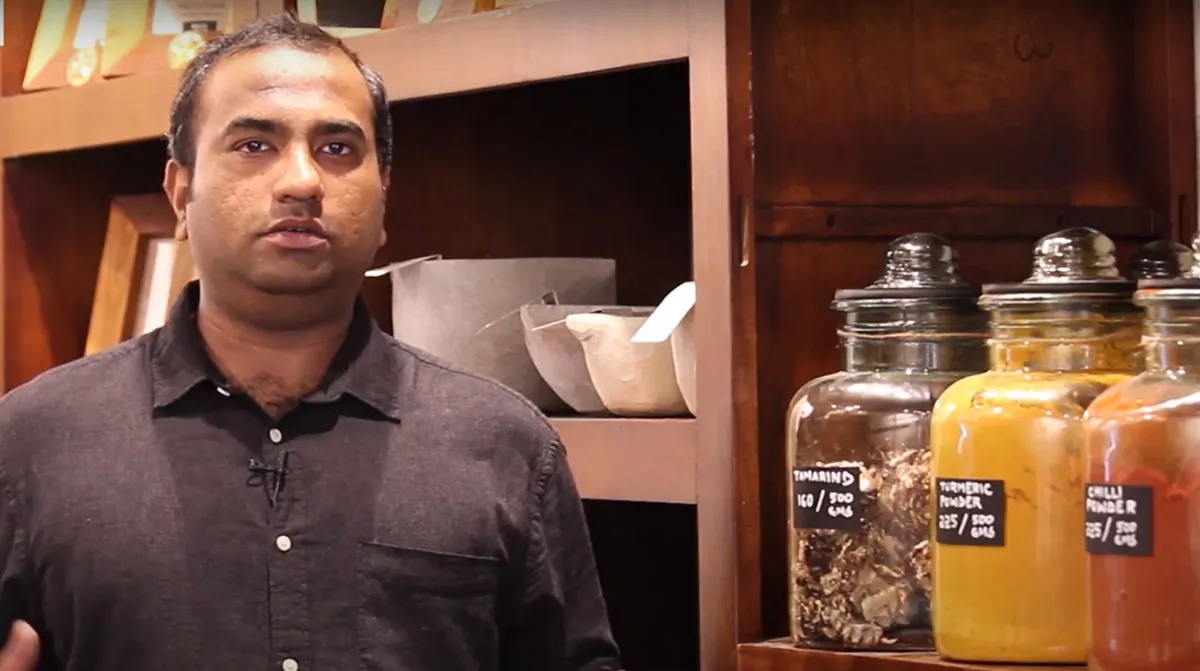 Mary says that after the Covid-19 pandemic, customers prefer online shopping to store visits. "People have become more comfortable with online buying and now, we are also offering that option," she says. EcoIndian now offers home deliveries across Chennai.
Also Read: 5 startups saving the environment by recycling banana bark, fabrics, food, flowers & more
"We are also planning to expand our online presence. Though we don't offer fresh produce like fruits and vegetables currently, ideas are on cards to procure them from the farm and deliver them straight to the customers."
Mary and Prem are strong votaries of organic practices and sustainable living in their personal life as well. "We have incorporated zero-waste into our lifestyle too. We use wet waste to make manure, and we carry boxes and bottles for takeaways."
Robby points out how it is important to be conscious of what one eats. "The purpose of life is to eat and what we eat should not be determined by our fast-paced lives. I'm 40 and during my childhood, I have not fallen sick so often because we didn't have adulterated products. Now, children are falling sick often. I think the reason also could be about the food we eat. That is why I started organic farming and soon we are planning to cultivate our own products that we consume. I think organic products should be our future," he adds. 
(US Anu is a Madurai-based writer. She specialises in stories around human interest, environment and art and culture.)
Also Read: How this entrepreneur's all-women factory in Ooty produces 5,000 kg of chocolates every month