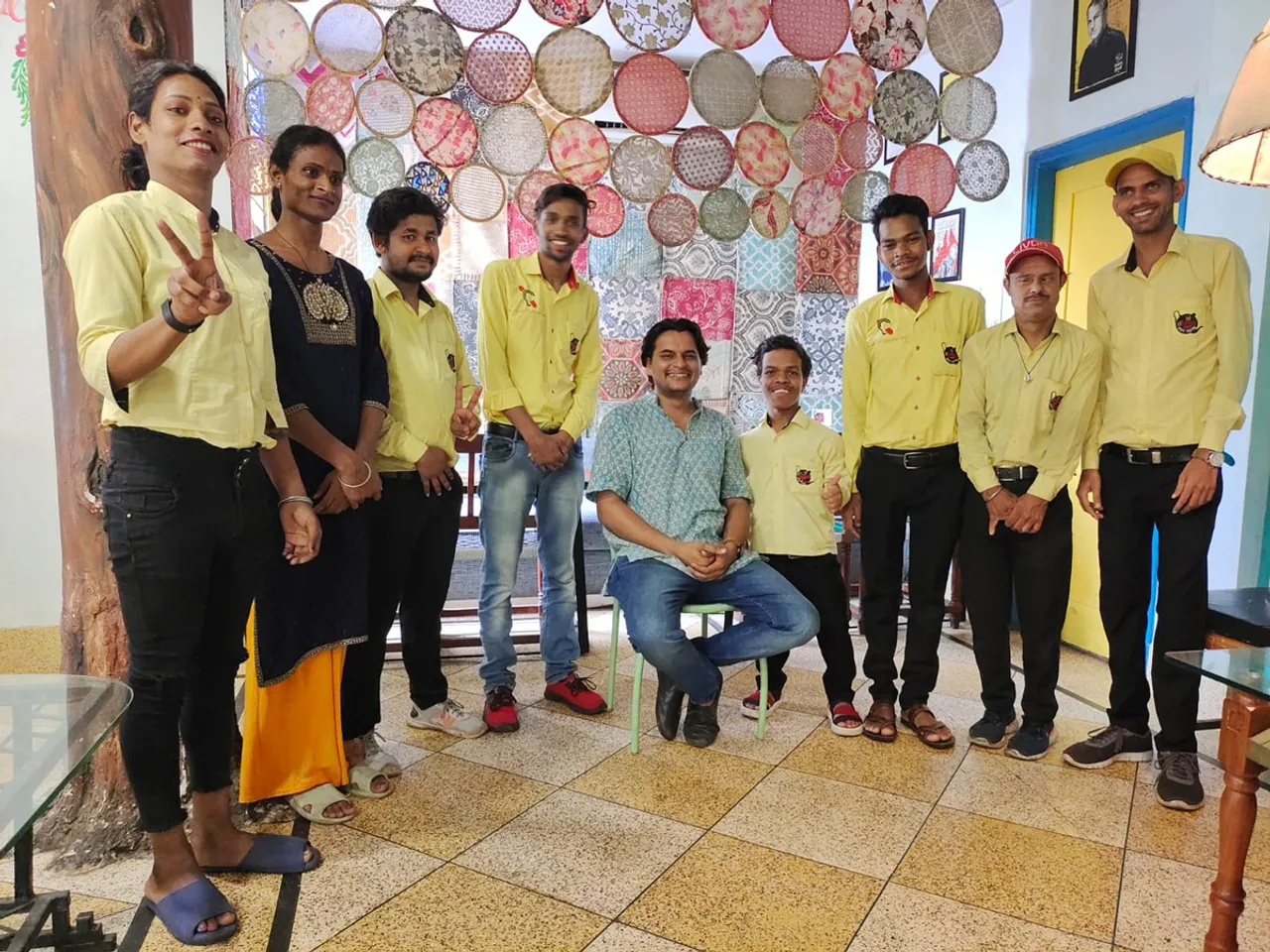 On a monsoon day in 2010, Priyank Patel was stuck in a village in Pune due to heavy rains. He was welcomed into a stranger's home. But what he saw there changed the course of his life. The family's only son, who was then 21 years old, was paralyzed following an accident. The parents were worried who would take care of him after their demise. 
"His father shared his worry with me about the young man's future. I had no answer to his question. Despite an engineering degree, having worked in multinational companies and lived in big cities, I could do nothing for them," recollects Priyank, who was pursuing the India Fellow programme by ICICI Fellowship at that time.
That moment of intense helplessness inculcated in him a strong desire to do something for the differently-abled and other marginalized communities whose members find it extremely difficult to find employment with dignity. 
Hailing from a family based in Raipur, Chhattisgarh, where both the parents had government jobs, Priyank had the freedom to follow his dreams. After class 12, when his friends were opting for engineering in electronics, he also pursued the same. After the degree, he got a job through college placement. 
"Life was very smooth for me. I received everything on my plate without much effort. But when I became financially independent, the urge to have a more meaningful life took root within me," says Priyank.
He worked in Delhi and Pune before quitting his last job in 2011 when his salary was around Rs50,000 per month.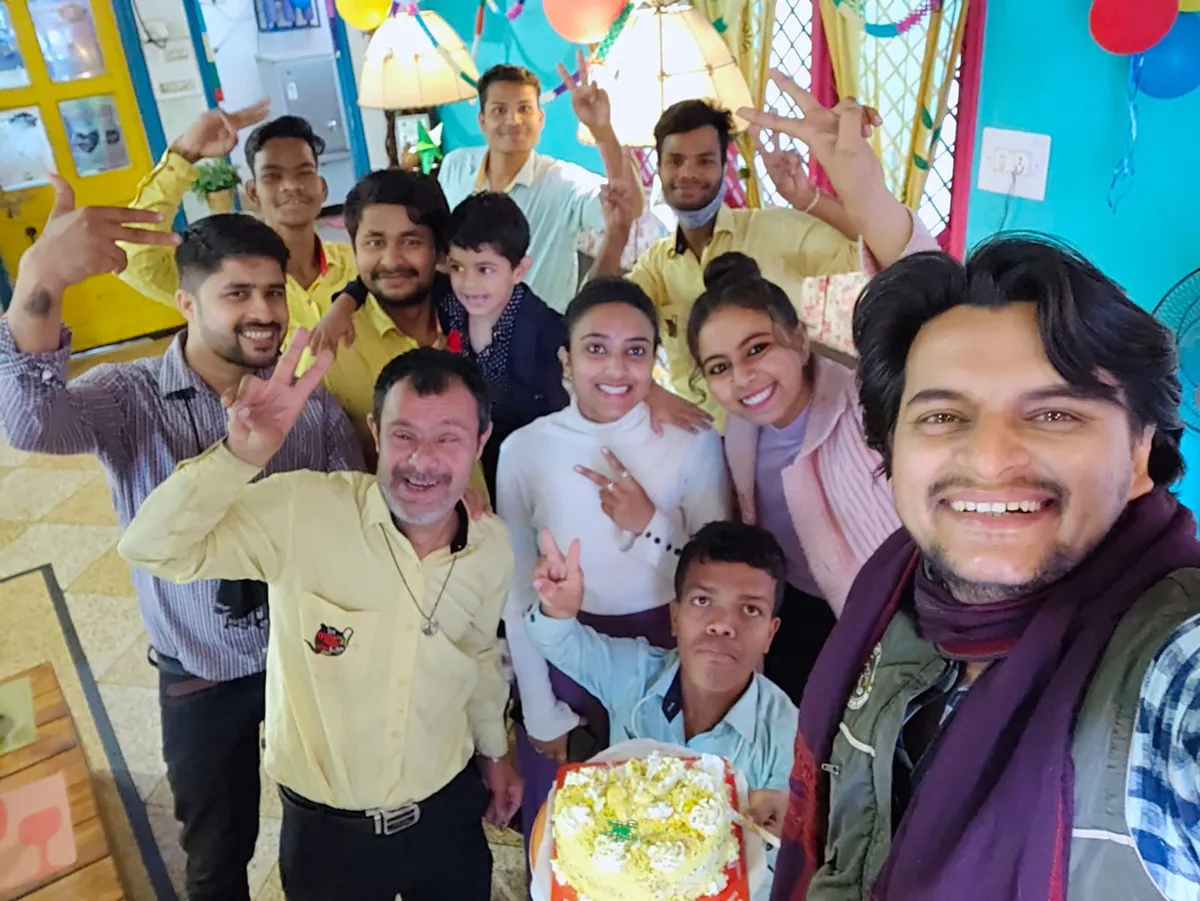 He began volunteering with some NGOs on weekends to teach underprivileged students. "It gave me a sense of satisfaction, but it wasn't enough. I wanted to do more, so I applied for the fellowship and got selected. Most of my friends and family were not in favour of it. I still gave it a chance since I had no responsibilities on my shoulders," he adds. 
During the fellowship, he came across many cases where people with disabilities were struggling to find jobs. By the time his fellowship ended, he was convinced that he wanted to do something which could empower the specially-abled people and members of other marginalized communities like transgenders. 
A new beginning 
In 2012, he began working on ideas that could provide employment to specially-abled people and also generate income for him. In 2013, he used his savings and borrowed money from his friends and family to start a small café, in a space of 300 sq ft, in Raipur. He named it Nukkad- The Chaitastic Tea Café.
"I did not want to start an NGO and engage in advocacy for the marginalized. I preferred a business where I could make money while providing jobs to the specially-abled and transgenders. Alongside, I could sensitize people about the issues faced by them," he says.
From the day it opened, Nukkad stood out for its ambience punctuated by murals, inspirational quotes, poetry, soothing music, Indian lights etc. The first café had seating arrangements on the floor. So visitors had to remove their footwear and sit on a mattress with pillows to enjoy the meals. 
Also Read: Echoes SOS: This Delhi café employs speech & hearing-impaired people
His wife Neha who is a fashion designer helped him with the café's interior design. "She has been a pillar of support ever since I thought of leaving the job and doing the work I am passionate about," says Priyank. 
Initially, the cafe had only a few items on the menu including teas and snacks like sandwiches and butter pao etc. Over time, it has expanded the menu to include a range of Indian as well as continental food.
A café with a difference
Nukkad Café stands out for being an inclusive workplace that empowers people irrespective of their disabilities or orientations. 
"We employ the deaf, people of short stature and transgenders to serve the customers – right from taking the orders to providing the bill. We don't employ them for washing dishes or cleaning to ensure that they spend time interacting with the customers. We want to change the narrative of people who think that they don't have the calibre to work," Priyank says. 
"The specially-abled are not employed in the kitchen as they find that work troublesome," he adds.  
The menu card has communication signs printed on it. Customers are also given a pen and paper to place orders or communicate if they are not comfortable using sign language with deaf employees. 
These employees undergo training to feel comfortable with the café's functioning. "It is experience-based learning. Every new staff member is on the payroll from day one. They are trained and supervised by seniors in the team. They spend at least 15 days in the kitchen to learn about food preparation, the names of the dishes, serving order and style. The tool of communication is visual and sign language."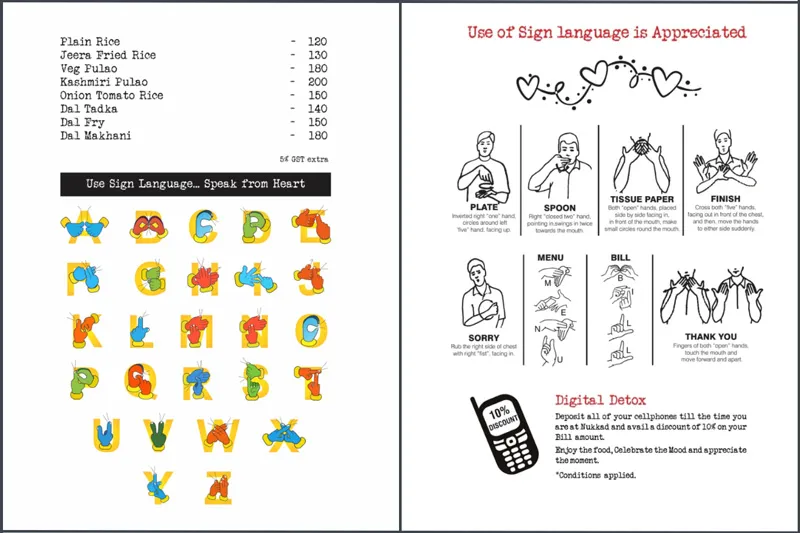 The café also regularly hosts events like 'Bol Do' for mental health, Gyaan Daan – a Book exchange initiative, sensitisation programme on the LGBTQ community and menstruation. "We also invite people who are experts in their professions such as writers and poets to share their journey and experiences. We do these events to generate awareness among customers," explains Priyank. 
Also Read: From chopping, cooking to serving, how the differently-abled run Mumbai's Café Arpan
Inclusion, empowerment and equality
Beginning with one cafe, Priyank now has five cafes across Raipur and one in Bhilai. He employs 60 people, out of whom 35 are specially-abled and transgenders. 
"We currently work with five different communities. While 25 of our staff members are deaf, two of them have short stature and another two are intellectually challenged. We have six transgender people and also eight women who are part of a Self Help Group Women," he says. 
"Their average salary is Rs 9,000 per month. They also get free food, accommodation, the benefit of employees' state insurance along with paid leaves," Priyank says. 
The maximum qualification of the workers is class 10. One of them is Yugal, who wants to be addressed as Ilyana as she is a trans-woman. She could only study until the 10th class due to financial constraints. Her mother began working as a maid to take care of the family as she lost her father a few years ago.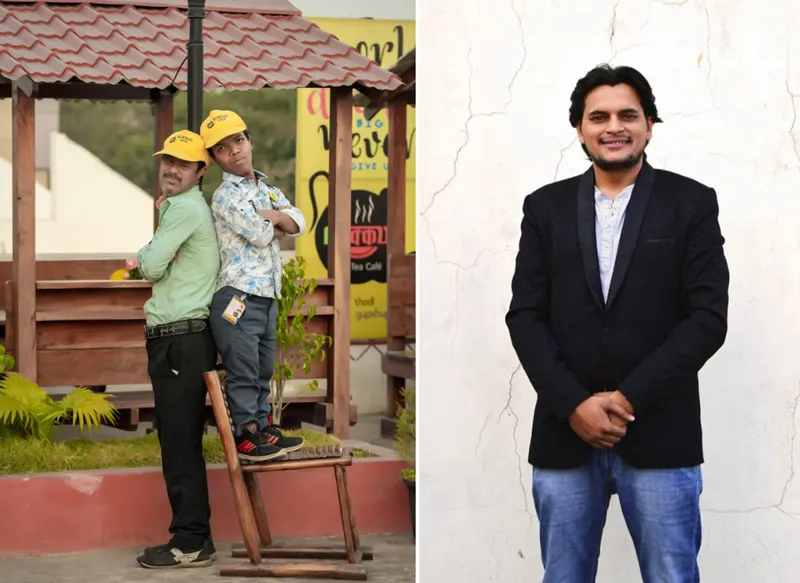 Ilyana also tried to work and help her mother in running the family of three. However, she had to discontinue the work after 2-3 months because of bullying and verbal abuse. "Firstly, I worked at a small construction company where I would maintain records of stocks. There, people would call me by names and make me feel terrible for my feminine mannerisms," says Ilyana, who left that job within three months.
Also Read: Karnataka: Clinical psychologist couple empowers differently-abled people to make ecofriendly handicrafts & earn income
After days of running pillar to post, she landed a job in a supermarket where her work was to tell customers about the ongoing offers. 
"There also I was not treated as a human being. The treatment of other employees towards me was so disheartening that I would skip my meals often," she says.
While looking for a job where she could work with dignity, she learned about Nukkad Café. She joined as a cashier in 2017. "I started with a salary of Rs 6000 per month and now it is Rs 8500 per month. More than the money, I feel secure and motivated while working here. The atmosphere is so friendly that I don't feel suffocated. Before joining the cafe, I was not expecting it to be this good," said Ilyana. She is planning to study further and improve her skills and knowledge. 
Manish Khunte has a very short stature and has been working with Nukkad Café since 2018. He was pursuing computer skills when he got to know about the cafe through a friend. He joined as a customer service provider and now looks after the visitors and their services.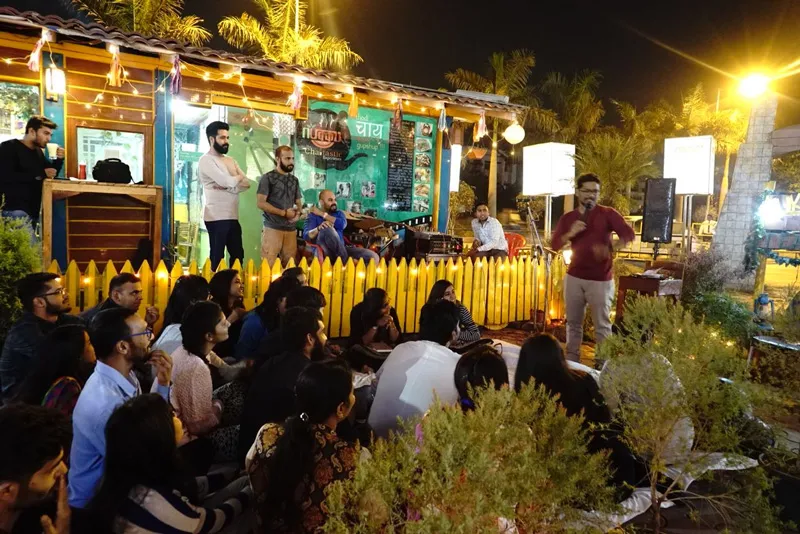 "I feel safe here in the cafe. As soon as I go out people laugh at me. Their reactions make me feel bad. But what can we do about it? I can't fight with everyone," says Manish.
Initially, Priyank would find employees through an NGO. Now it works through word of mouth that people come to the café in search of work. 
The revenues of Nukkad Café have grown with its outlets. 
"In the last financial year, 2022-23, we did business worth Rs 90 lakh. This year we are targeting to cross Rs.1.2 crore in revenue and have already surpassed Rs 90 lakh so far," adds Priyank.     
He is content with the results of his efforts. "If around 5 lakh people have visited the cafes in the last decade, I am sure at least 10 per cent of them now have better awareness and a positive mindset towards the specially-abled, transgenders and about topics which are considered taboo. Moreover, our mental health programme has encouraged many groups across Raipur to run similar programmes in their areas."  
"I believe living for yourself and your loved ones is not the best way to live. One must also contribute to society in whatever way possible," he signs off.
(Bilal Khan is a Mumbai-based independent journalist. He covers grassroot issues, LGBTQ community and loves to write positive and inspiring stories.)
Also Read: SAI Centre: Novel neighbourhood initiative empowers adults with special needs