Sometime in 2004, while pursuing his PhD at the Jawaharlal Nehru University, Rennis Joseph began working with the UN High Commission for Refugees (UNHCR) in Delhi. One of his assignments was to design and coordinate English language training for around 400 Afghan and Burmese refugees. With no idea as to how to go about it, his seniors suggested he follow the Cambridge University Press books and resources on the subject.
"I had no clue what language training was. From Daryaganj market (famous for its Kitaab Bazaar) to Cambridge University Press, I looked up many resources to create a relevant and effective training programme for the students," recollects Rennis. 
Also Read: Listening, teaching & inspiring: How Chennai's TQI is mentoring students in 30 districts
"The training programme was a 6-month assignment. But I saw the students disappearing after two months and coming back to tell me that they had got a job! Support centres, backend operations were mushrooming and the training made them confident to take up jobs that required spoken English," he says. 
At that time, Rennis realised the power of the participatory language learning model where learners express themselves instead of rote learning where the emphasis is on grammar. With the UNHCR assignment, Rennis also discovered the importance of language and life skills in breaking the intergenerational cycle of poverty.
"I come from an economically poor background. My parents were farmers and my father spent whatever he earned from his small rubber plantation on our education. I know the importance of education in changing lives," says Rennis, who is the eldest among four children.
He then replicated the participatory learning model at YMCA, Delhi, where he taught for a few months followed by a stint at another institute.
Discovering the root of rote
After marrying Immaculate Mary, a Master's in clinical psychology, whom he had first met in JNU, the couple moved to Bangalore in 2006. "While working for a CAT (common admission test) coaching centre in Bangalore, I travelled to small town colleges and was shocked at the quality of students passing out from there," he says. 
Also Read: How i-Saksham's young education leaders are driving change in Bihar's most backward districts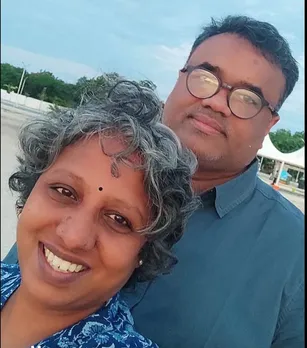 Rennis' observations back then remain accurate even now. As per the Wheebox India Skills Report 2023, around 50 percent of India's young people remain unemployable as they lack skills and training.  
"I realised that a lot was needed to be done in language learning and life skills to make students employable," he says. 
In 2007, the couple moved to Hyderabad (now in Telangana) and it is here that the journey of Ignis Careers began in Banapuram, a small village in Khammam district of Telangana in 2010. 
The area's Income Tax Commissioner Bhaskar Reddy asked Rennis to turn the village's school, with 140 students, into an English medium institution.
During his time with the students there, Rennis realised that the Cambridge model wasn't the best fit for kids in remote villages as it was designed for global individuals. To build something that was closely aligned with the needs and aspirations of the community, he designed a language and life skills programme around that village. It ensured that the activities were according to the student's age, level and culture.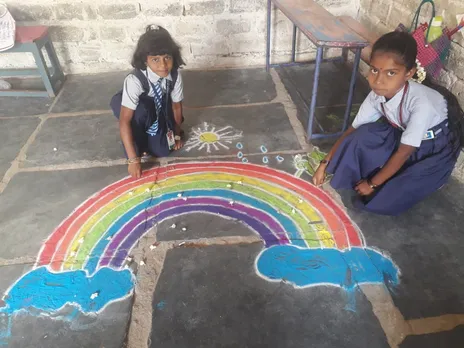 "While working in Banapuram, we were invited to by a Vadodara-based NGO for a training programme and that's how Ignis Careers, set up in 2008, moved ahead," he says.
With years of research in Indian villages, Ignis has developed a culturally relevant and affordable English and Life Skills curriculum that creates a culture of active and collaborative learning instead of exam-based rote memorization.
"We don't talk about tense, or grammar. We ask the kids to talk about their mothers, their classrooms or the games they love and through that we teach them about language. Everybody is a person of their own notions," he adds.
Also Read: Adhik Kadam: The man providing education and carefree childhood to orphaned girls in Jammu and Kashmir
Moving ahead
The results at the Banapuram School have been remarkable. The school now boasts of an enrolment of 340 students, and the average Cumulative Grade Point Average (CGPA) of Class 10 students has exceeded 8. More importantly, girls in the village are now pursuing higher education instead of being married off after class 9, truly transforming their futures.
With its experience in villages, Ignis now works with school leaders, teachers, and children in disadvantaged communities to reduce social inequality and help students realise their potential.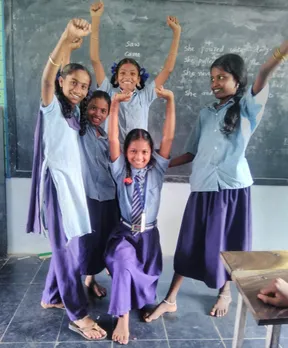 In 2014, Ignis began collaborating with low-cost private schools that charge an annual fee of around Rs12,000. They also started working with government schools and engaging in short-term projects with various NGOs. This diversified approach allowed Ignis to cater to a wider audience and maximize its social impact. 
So far, Ignis has helped over 350,000 students and trained more than 11,000 teachers across 800 schools. 
The working model of Ignis Careers is unique. They approach schools and undertake a comprehensive assessment called the 'Can Do' test, which evaluates the language levels of a selected group of students from different classes. 
Also Read: Dharavi: How this US-returned filmmaker is empowering youth through coding, filmmaking & more
Based on the results, Ignis grades the school as per the Common European Framework of Reference for Languages (CEFR), an international standard for describing language ability. Ignis works with students on A0, A1, and A2 levels, with A0 being the lowest scale and C2 the highest.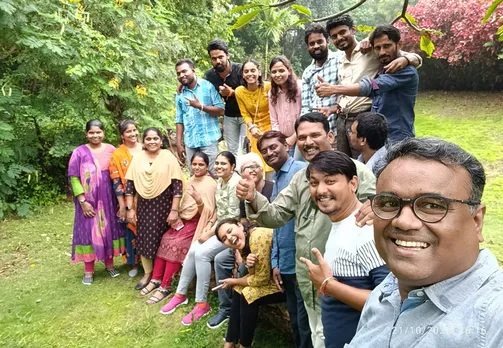 Once the language level is determined, the research team at Ignis designs customized courses and activities that best suit each level. They conduct workshops for teachers, equipping them with the necessary tools to implement the Ignis methodology effectively. 
Ignis emphasizes training teachers rather than sending trainers to schools, keeping costs affordable and ensuring sustainability.
"The biggest challenge is that teachers have gone through the education system for 10-20 years, so they are very conservative and getting them to do activities is a huge task," says Rennis.
Also Read: This Jaipur NGO has brought a SMILE to thousands of women and children
The teachers conduct the sessions three times a week, incorporating the fun-and-learn model into other subjects such as math and social sciences as well. Trainers from Ignis make regular visits to schools, evaluating students' progress through engaging activities. Ignis provides ongoing support throughout the year, charging Rs700 per student, which includes workbooks and services.
The impact & expansion
In a Lean Data Study conducted by Acumen, a staggering 94 percent of the parents reported that their children's learning skills significantly improved after partnering with Ignis. Sixty-one percent of the parents agreed that the programme boosted their child's confidence level.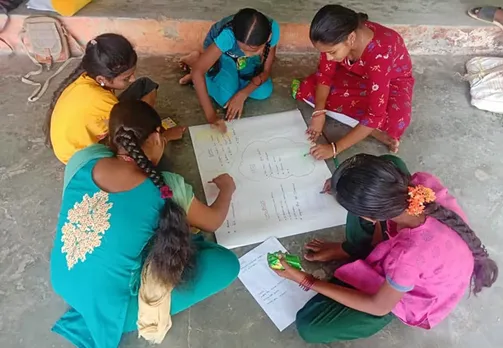 To ensure the quality of their language trainers, Ignis follows a stringent recruitment process. The chosen candidates undergo two months of intensive training before they are ready to work in schools. Ignis currently employs 16 full-time staff members and frequently hires interns for short-term projects with NGOs.
Ignis Careers caters to students from kindergarten to Class 10, with additional programmes available for college students. 
By promoting student engagement and decision-making, Ignis helps students develop critical thinking skills, improve their learning abilities, and enhance their overall academic performance.
Also Read: How free medical coaching by Pune's Lift for Upliftment is helping marginalized & tribal students become doctors 
However, it faced significant challenges during the COVID-19 pandemic. Like many organizations, they had to shut down several offices, resulting in a decline in revenue.
In FY22, the annual turnover was Rs1.84 crore, a decrease from the pre-COVID Rs3.6 crore.
Ignis now aims to raise 1.5 million dollars to digitize its courses, enabling a hybrid learning model and expanding its presence to other cities. "Within the next three years, we plan to open offices in 25 cities and establish partnership models for smaller cities," he says. They are also developing similar models for math and science education.
Ignis Careers is registered as a private limited company because Rennis was determined to avoid the pitfalls of traditional NGOs that rely on continuous fundraising efforts. Their first investment came from Acumen, a global fund that invests in startups with social causes. They also secured funding from HT Parekh Foundation and Yunus Social Business, among others, enabling them to expand their reach and impact. 
(Riya Singh is a Ranchi-based journalist who writes on environment, sustainability, education & women empowerment)
Also Read: