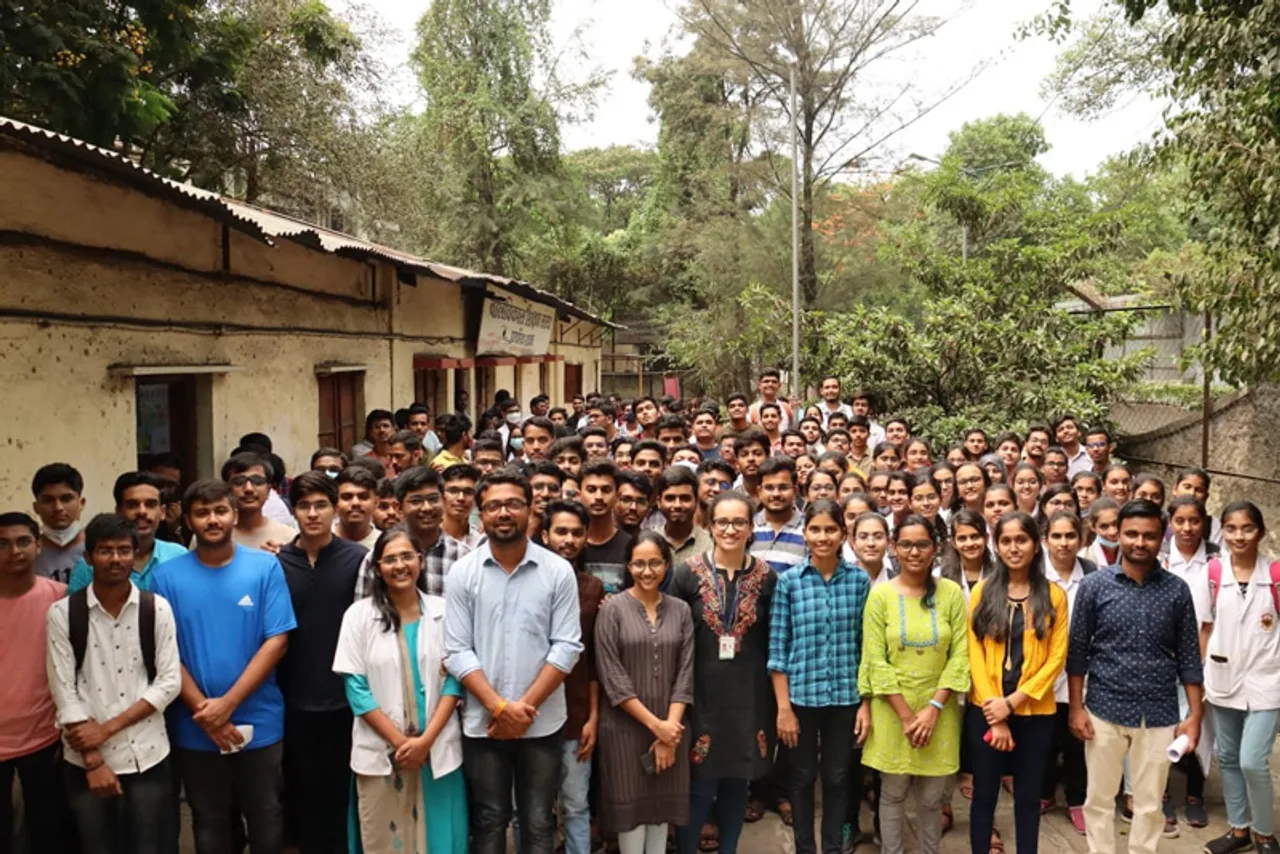 "Forget about becoming a doctor, I come from a place where people don't even know what education is. There's no water or electricity. Malnutrition and child marriage are rampant," says 21-year-old Shivkumar Ramlal Sawalkar from the Melghat region of Amravati District. He is a second-year MBBS student at Vilasrao Deshmukh Government Medical College, Latur. 
It was in 2017 that his life took a turn for the better when he joined Lift for Upliftment (LFU), which tutors underprivileged and marginalized students for NEET or National Eligibility cum Entrance Test (Undergraduate). 
"After joining LFU, I got a direction. Now, I go back and tell my people that every child from our community has the right to education and can achieve great things in life," says Sawalkar, who also volunteers at LFU and is proud to help students like him achieve their dreams.
In 2015, a group of second and third-year medical students from B. J. Medical College, Pune, Maharashtra, started Lift for Upliftment or LFU to help prepare students for medical entrance exams for free. 
Also Read: Sanskriti Samvardhan Mandal: This Maharashtra school provides underprivileged kids with sports route to a better future
They have established a sustainable coaching system run by medical students for aspiring candidates.
Giving wings to dreams
NEET is a prestigious entrance test for admission to any private or government medical college. Every year over lakhs of students compete for a few thousand seats. The fees for coaching institutes can range anywhere between Rs 1 lakh and Rs 12 lakh, making it too expensive for students belonging to the marginalized community. 
However, the group of founding members from B. J. Medical College took it upon themselves to create change via LFU. The first batch comprising 22 students was started in December 2015. Within a span of six months, they coached these students who hadn't been exposed to any coaching classes earlier. 
The initiative that was started as a college activity started expanding its footing after three of their students secured seats in government medical colleges in Solapur from the first batch itself. Three other students were enrolled in private medical colleges. 
Also Read: From 'rat eaters' to lawyers & engineers, how Bihar's SSK School is helping Musahar community rise above poverty & stigma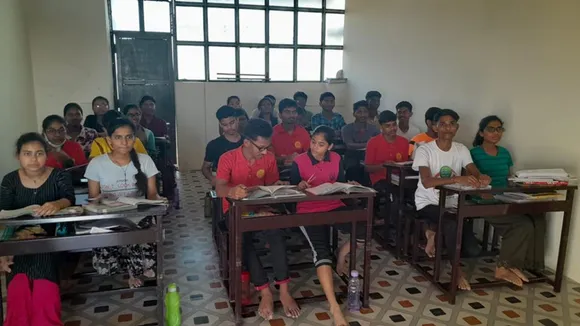 Over the years, LFU has developed a sustainable work model where they encourage medicos to contribute a few days of their lives to teaching young kids. 
Every year, Lift for Upliftment runs four batches of 30 students each. There are two batches for 11th and 12th Class students for the Pune branch and another two residential batches for tribal students called the Ulgulaan batch. A special batch of 15 seats is reserved for students who are repeating the exam. 
Melghat, an area inhabited by hunters, and gatherers who have now settled as agriculturists, is infamous for malnutrition. LFU helped change the situation by making doctors among them. 
Also Read: Raju Kendre: Farmer's son connecting youth from tribal & marginalised communities with India's top educational institutions
The first batch of 30 tribal students was trained for three years as they failed to clear the entrance on their first attempt. However, in their second attempt, 8 students secured a place in the government medical colleges, 8 were enrolled in other allied courses and 2 went into nursing. 
"These were the students who studied in Asharam schools with no proper faculty but we used to travel to Melghat and teach them. That was our motivation behind setting up a residential unit at Osmanabad," says Dr Ketan Deshmukh, who is a trustee at LFU.
LFU says it provides 50 percent results and 100 percent upliftment. 
Selection & support
The selection criteria for getting into LFU are in stark contrast to that of the mainstream coaching institutes. The socioeconomic background of the students plays an important role in the selection process. Elaborate interviews and tests are carried out to understand their capabilities, strengths and weaknesses. 
Also Read: How Barmer's NGO Fifty Villagers is helping underprivileged students become doctors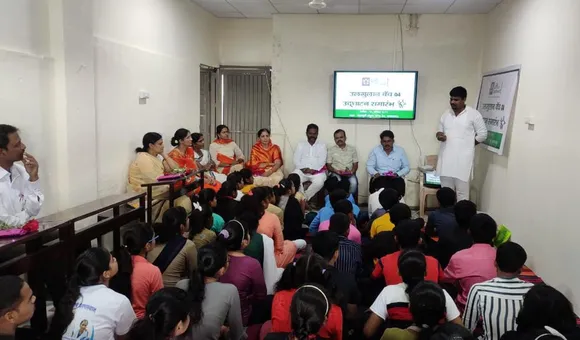 The students along with the parents are interviewed for around 40-45 minutes. Thereafter, a team of committee members comprising five people -- a senior LFU member, a social servant and 3 members of the working team take a call on whether or not to go forward with the application.
"The other criterion for the tribal batches is inclusivity— whether the student has gotten an opportunity before and how they have utilized it," elaborates Dr Ketan. 
LFU receives around 300-400 students every year. The primary round of scrutiny happens based on their economic background. Children coming from families in the income category of up to Rs 2 lakh per annum are given priority. 
The NGO is also vocal about environmental issues. Under its campaign 'Trees for Fees', LFU asks students to plant trees and attribute selfless qualities to each of them and nurture them. 
"As volunteers, we get a chance to selflessly contribute to society. I am free of prejudices and willing to help; there has been a huge shift in my perspective," says 24-year-old Yogini Shirode who joined LFU in 2017 and is currently completing her internship at Lokmanya Homeopathy Medical College.
Also Read: Coimbatore's Kalvi Thunai: How a retired couple's zero-fee education centre is giving a bright future to thousands of underprivileged children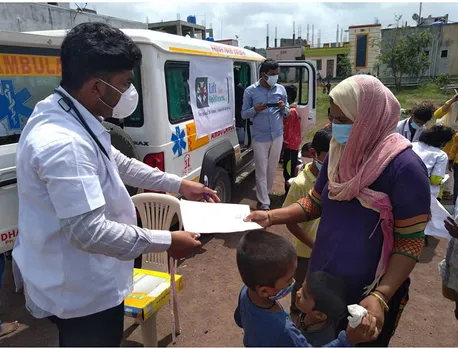 Speaking about the expansion plans, Dr Ketan says, "Our expansion model is quite different, we want to inspire others to do similar work. Inspired by LFU, two units named Pahal and Sikhsha have started work in other remote areas. While Pahal is now self-sufficient, we are helping Siksha to establish itself."
LFU earlier offered classes only in offline mode but recently they have picked up a hybrid model for their Osmanabad centre, where live classes happen from Pune itself, and the teaching staff visit the centre on weekends. The hybrid model was inspired by Harvard University. Tata Asset Management and Tata Investment Corporation Limited helped LFU build tech-friendly classrooms through their Corporate Social Responsibility (CSR) fund where tutors can interact with the students even during live classes.
LFU has received funds from alumni of B.J. Medical, CAs, doctors, and a group called Caring Friends, among others. Apart from providing funds, these investors also helped with registering procedures and other functionalities like opening bank accounts to support the cause. This year RP Chemicals and Sahyadri Super Speciality Hospital were also added to their list of investors. 
Also Read: Abha Kunj: Zero-cost education gives a better future to Indore's underprivileged kids
"Since ours is a cost-effective module, we don't undertake funding campaigns; we just invite people to see our work and if they like then they can support us. Earlier our expenses were limited to teaching materials which would cost us around Rs 8-10 lakh per annum. But for developing virtual classrooms and residential units for tribal kids, we took help from Tatas," says Dr Ketan.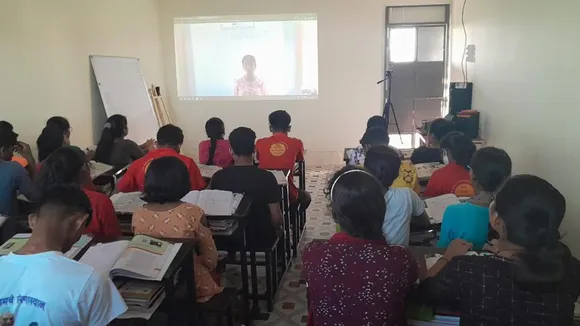 LFU has recently launched a new post-NEET support program keeping in mind that just clearing entrances doesn't help the students with all their financial problems. Hence, LFU has tied up certain organizations that support further studies of these students.
Decentralized structure
LFU has adopted a decentralized structure, where decision-making power is distributed among various levels of the organization. The model allows the representatives and volunteers to share the workload. 
One trustee is appointed for a month to look after the responsibilities of the working team. The team of trustees acts as a guiding body taking care of financial and legal matters, tracking students' progress and providing guidance.
The next level consists of the working team. This team is responsible for managing day-to-day operations, student selection, maintaining discipline, assigning lectures to teaching staff, creating lesson plans and arranging parent-teacher meetings. 
Also Read: : To Sir, with Love: Bhopal journalist empowers underprivileged girls through education
"Trustees help volunteers but it's the working team who takes decisions. We want it to be run by second, third or final-year students to establish a sustainable mechanism so that it keeps running. If it will be run by medical students then it will be a perpetual activity, hence we have involved medical students from different years in various organizational activities," says Dr Ketan.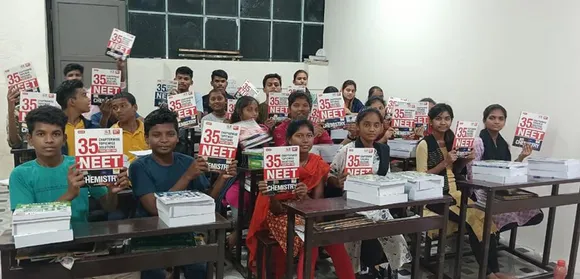 The members of the working team are escalated to the advisory body after a year of work. The advisory body looks into matters involving the overall growth of the students. They deal with problems such as nervous breakdowns, peer pressure and lack of motivation, among others.
Apart from these, LFU has employed a few admins and typists to manage the digital setup and the rest are teaching staff. The volunteers or the teaching staff consists of the passed-out LFU students or students who have recently cleared NEET-UG so that they know what to teach and can pass their experiences on to the younger students. However, some important topics are covered either by the advisory body or the founding body. LFU receives volunteers from across Maharashtra – from Apollo GMC to BJMC. 
Also Read: Sakhi for Girls' Education: 100% pass, zero dropouts among girls in Mumbai slums
At LFU, the founding body believes that every volunteer should be able to enjoy their lives at their best. Hence, they only expect them to contribute around 20-30 hours per year to become a part of social change. The 97 major topics necessary for clearing NEET entrance are evenly distributed across these volunteers by the working committee. Each topic takes around 20 hours to complete. "We have established a model where we ask the youngsters to dedicate 7-8 days of their year for a good cause instead of one person giving it all," says Dr Ketan.
"Volunteering at LFU enhances our personality, boosts our confidence and provides us a chance to help other students like me," says 21-year-old volunteer Waisnavi Hanmant Bias from BJMC. 
(Riya Singh is a Ranchi-based journalist who writes on environment & sustainability)
Also Read: From Kashmir to Kerala, how IDIA is helping underprivileged students become lawyers