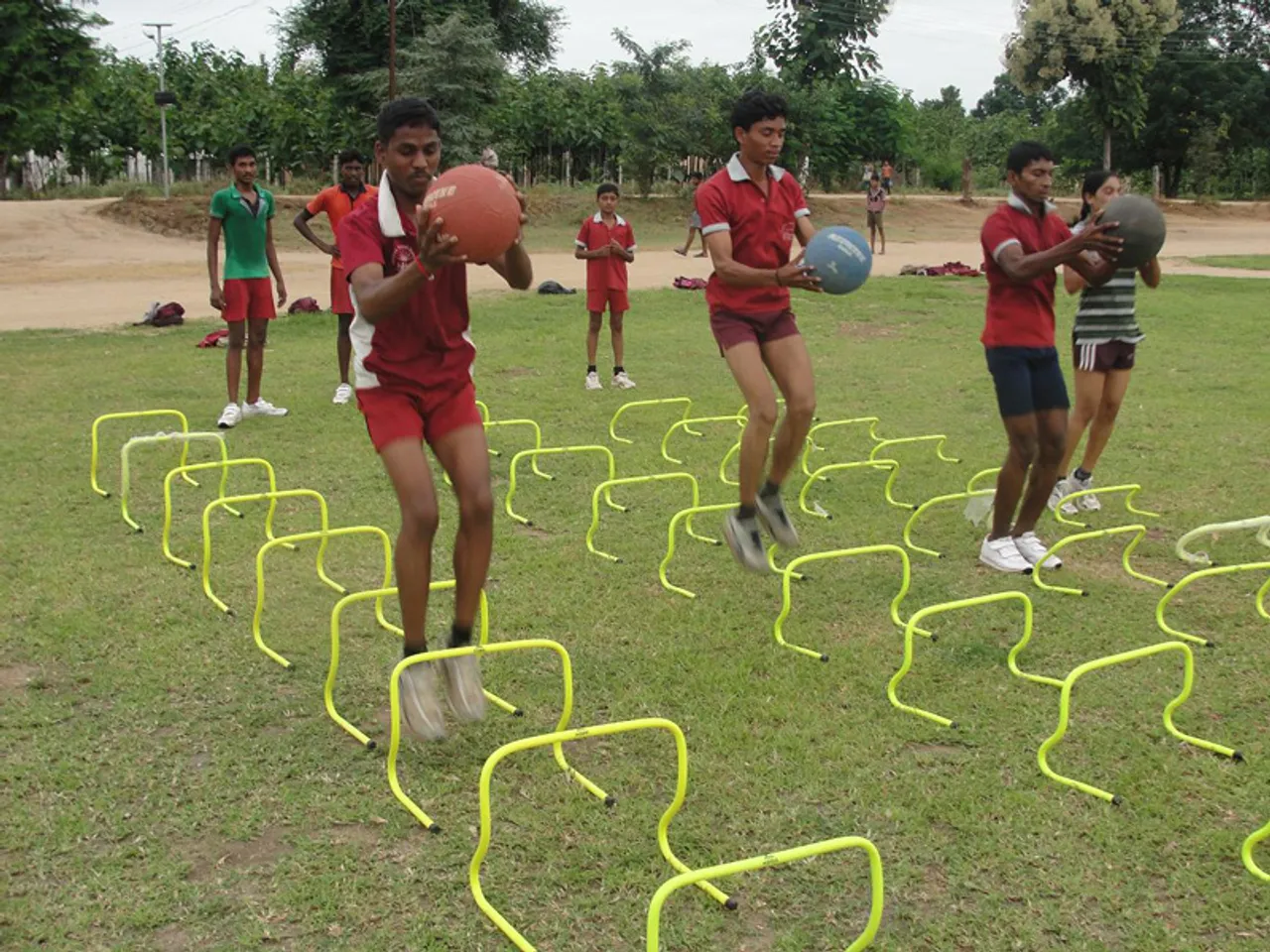 wp:html /
Nelson Mandela, former president of South Africa and Nobel Laureate, once said: "Sport has the power to change the world." A small village in Maharashtra bears testimony to Mandela's statement.
A school started by a philanthropist in Sagroli village in the Nanded district of Maharashtra is providing a better future to thousands of underprivileged children through excellence in sports.
The Sanskriti Samvardhan Mandal (SSM) was set up in 1959 by Babasaheb Keshav Narayanrao Deshmukh for the education of children from poor socio-economic backgrounds in rural areas. Babasaheb also started Chhatrapati Shivaji High School, a residential school under SSM, to provide students with food, clothes and accommodation along with quality education.
Also Read: How Barmer's NGO Fifty Villagers is helping underprivileged students become doctors
Sunita Kanna is one of them. Her father is no more and her mother single-handedly brought up five children working as a farm labourer.  "Often we had to struggle to make ends meet. My mother worked very hard to bring us up," says Sunita.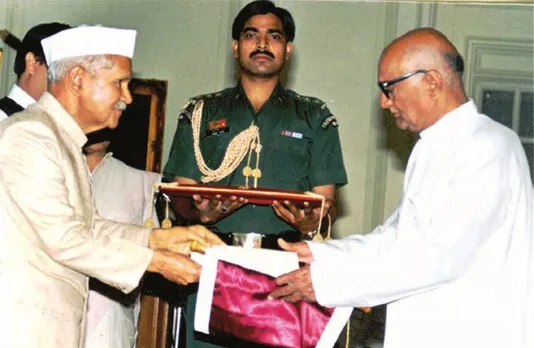 Sunita joined the Chhatrapati Shivaji residential school in Sagroli, in class one. There she developed an interest in running and was trained at the school and also under the 'Sagroli Sunrise Project'. 
"Because of the school and the training, I participated in many marathons at the state and national levels," says Sunita. 
Also Read: Gyanada: where children from Mumbai's slums code, compute and create apps
Based on her athletic achievements, she got a job in the Maharashtra Forest Department in 2013. "Now, I am working as a forest guard. Areas are divided for different people. I am earning Rs32,000 a month, which is a huge achievement for us," she says.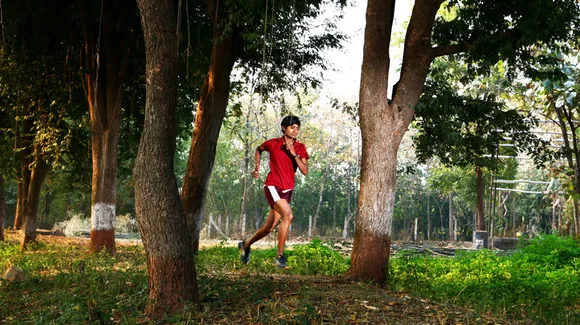 "Without the school and support of my teachers, I would not be where I am today. My life would have ended up just like my mother's," she adds
An opportunity for the underprivileged
Like Sunita, there are about 800 students, both girls and boys, from across Maharashtra who have found jobs and a better life thanks to SSM School.
The students have won medals and trophies in various sports events. This has given them the opportunity to join government jobs, ensuring a decent salary and a brighter life for their future generations.
Babasaheb himself was a class 10 pass out but his daughter could not study beyond class 4 due to the non-availability of schools nearby. 
Babasaheb was inspired by the works of social reformers Mahatma Jyotirao Govindrao Phule, Maharshi Karve and Karmaveer Bhaurao Patil for girls' education and decided to contribute towards the cause.
Also Read: Listening, teaching & inspiring: How Chennai's TQI is mentoring students in 30 districts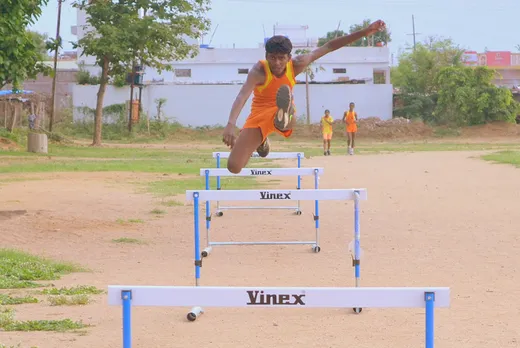 "To make education accessible, he opened the residential school for girls and boys from the marginalised communities," says Rohit Deshmukh, director of SSM and grandson of Babasaheb, who passed away in August 2004.
"Since my grandfather was a well-known landlord with about 1,000 acres of land, it wasn't too difficult to convince parents to send their sons to school. However, they were concerned about sending their daughters to residential school. Their apprehensions were soon put to rest when they saw their girls receiving a good education," says Rohit.
Explaining why the residential school was needed, Rohit says, "It is because when children are under discipline and looked after well, they have a higher chance of better growth in education and other activities. At home, they don't have that environment and spirit, especially among the weaker socio-economic sections of society." 
Also Read: Abha Kunj: Zero-cost education gives a better future to Indore's underprivileged kids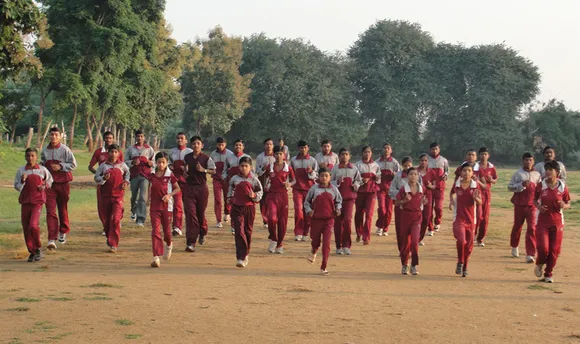 Some of the students are orphans while others belong to tribal families or where parents are working as labourers.
The sports push
Rohit says from the early days, the students are not only provided quality education but are also trained in computer skills, technology experiments, sports and other activities for their overall development. "It also helps a child to figure out the areas of interest and hone the skills so that they can opt for a career accordingly," he adds.
To enrol students in the Sagroli Sunrise Project, the school has rigorous testing criteria. They conduct a Physical Fitness Test Battery (PFTB) at the time of selection. Vertical Jump (3 minutes rest), One Minute Sit-Ups (5 minutes rest), Maximum Push-Ups (10 minutes rest), 300-Meter Run (15 minutes rest) and 1.5 Mile Run/Walk.
Also Read: Anjani Gupta: The gritty mom from UP's Sultanpur who defied odds to become an athlete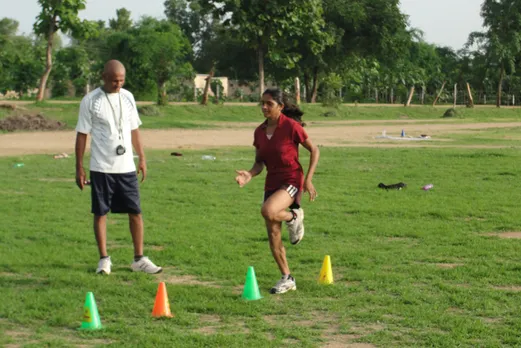 Nandkishor Jadhav, Sports Head of SSM says, "After selection, we arrange a one-month test camp. Here the students undergo more physical fitness activities and only the toughest ones are selected for the project."
He says the test is rigorous because as a sportsperson, the students have to be ready to face many challenges. "Through the testing process, we analyse the students' interest, motivation and capabilities so that during training they don't face motivational or other challenges," says Jadhav.
Apart from intensive training, the students also get a protein-rich and nutritious diet. The school provides fruits, dry fruits, juices, eggs, milk, and soya milk to ensure complete nutrition for the athletes.
Also Read: Devendra Jhajharia: The boy who lost an arm but won two Paralympic gold medals
On the training schedule, he says that students have morning practice from 6 to 7:30 am and then attend school from 9 am to 4:30 pm. Evening practice is from 5 pm to 7 pm is followed by a study period and then dinner.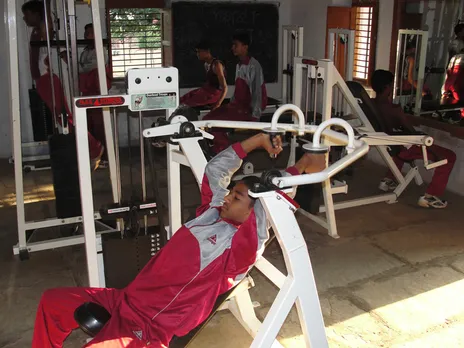 The students have participated in various marathons including Mumbai Marathon, Bangalore Marathon, Pune Marathon, Thane Marathon, apart from school and university level games.
How sports are changing lives for the better
Ramkishan Salunke, another student from the school, recalls he was enrolled in the Sunrise Project the year it was started (in 2005) because he was a good runner from childhood. He participated in all the marathons and won many medals and trophies.
Thanks to his athletic prowess, he got selected in the Army in 2011.
Also Read: Kashmir's first woman footballer defies odds to follow her dream
Now, I have a successful career and stable income," says Pune-based Ramkishan.
"We would wake up early in the morning and reach the ground by 6 am to start training. Then we had protein-rich meals. The rigorous training and healthy diet helped us achieve much success in life. Even now I participate in various marathons. I will never give up sports. I am thankful to the school," she says.
A good education has also had other positive outcomes.
"The school is providing almost free education, especially for girls. This has reduced the chances of child marriage. Parents marry their girls young because of poverty. But now when people see them getting educated and leading an independent life, they are avoiding child marriages," says Rohit. 
He says if the organization comes to know of any child marriage taking place, they try to stop it.
Also Read: Bharti Foundation provides zero-cost education to over 40,000 underprivileged kids
Initially, expenses for food, clothes and salary of teachers and other staff, were managed through donations. "Several people would donate money to run the school. The school teams would approach farmers and request them to donate some grains to help us with the food," says Rohit.
But later the school became a government-aided institution and the salary of teachers is given by the government. The school, however, raises funds through crowdfunding platforms and donations for food, clothes and other expenses, says Rohit.
The SSM charges Rs35,000 from one student for a year for the training and food and stay. "However, if students are very good at sports but unable to pay the fee then we also sponsor them," Rohit adds. 
(Bilal Khan is a Mumbai-based independent journalist. He covers grassroot issues, LGBTQ community and loves to write positive and inspiring stories.)
Also Read: From 'rat eaters' to lawyers & engineers, how Bihar's SSK School is helping Musahar community rise above poverty & stigma