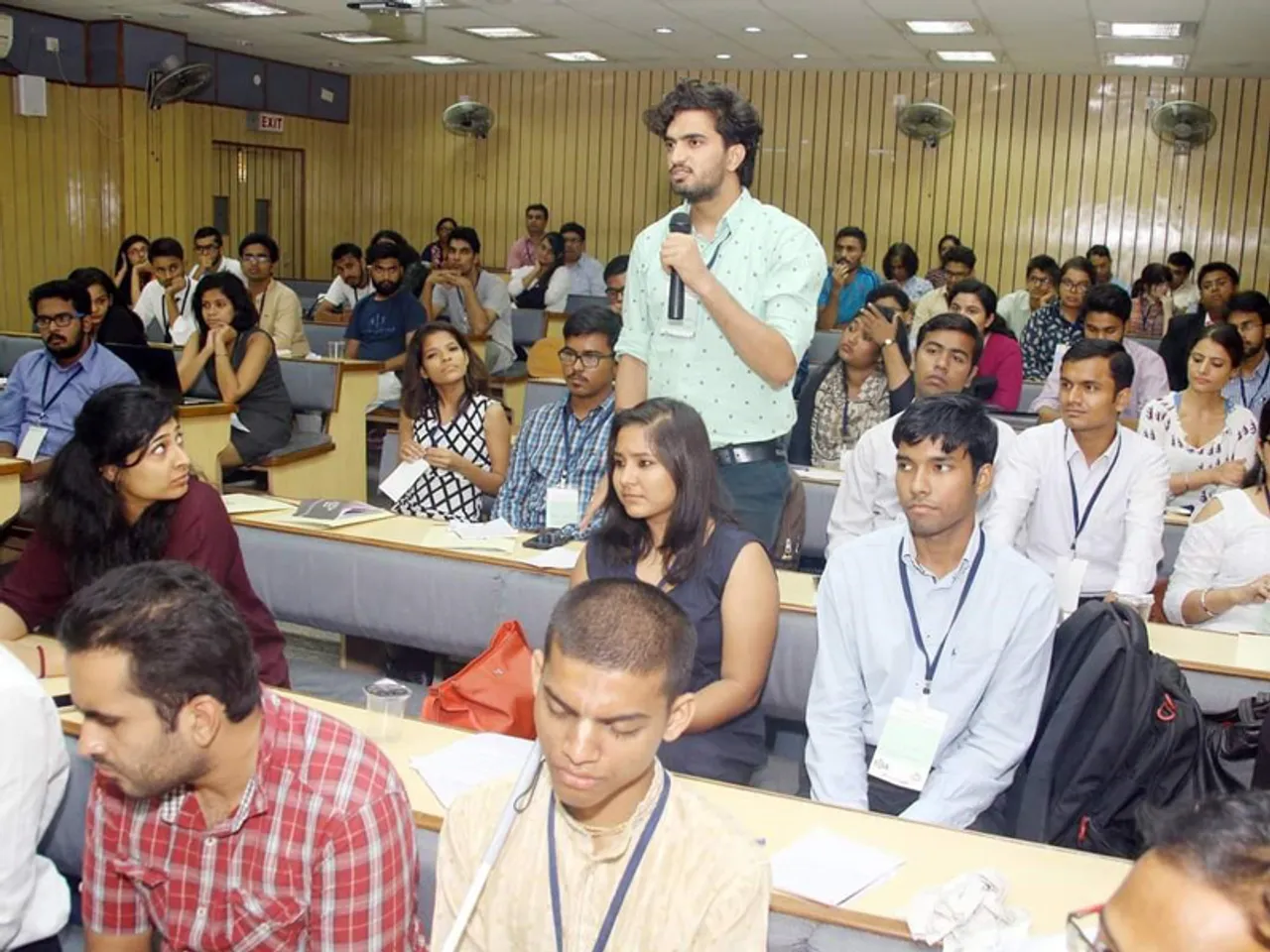 wp:html /
Trilok Chand grew up selling ice cream in his village Siwana in Rajasthan. He would attend school and then take his pushcart from street to street to supplement the family income. Given his circumstances, Trilok had little hope of getting a proper education or job despite being good at his studies.
"My father is a cobbler and my mother weaves sarees at home. They don't earn enough. So I would sell ice cream and also wash dishes at restaurants to earn about Rs. 5000 a month. Apart from that, I did other odd jobs to earn money," says Trilok.
His life turned around after he got in touch with the non-profit IDIA Charitable Trust based in Karnataka.
CLAT is the national level exam for admission to 22 National Law Universities (NLUs) in India.
IDIA's volunteers prepared Trilok for the CLAT. He secured an all-India rank of 259 in 2016 and got admission to NLU, Odisha. He is also getting a scholarship of Rs18,000 a month. He is now practising law at his hometown.
Also Read: Gyanada: where children from Mumbai's slums code, compute and create apps
Trilok also fought a child abuse case with the help of a senior lawyer and won. "It took us two years and finally the criminal is in custody now," he adds.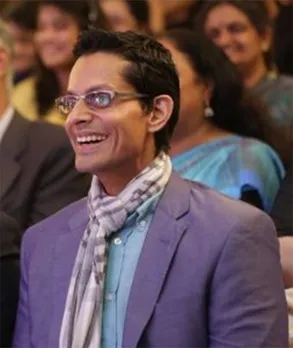 Trilok credits his success to IDIA, which is changing the course of thousands of lives. The non-profit was started in 2010 by Dr Shamnad Basheer who passed away in August 2019.
Dr Basheer graduated from the National Law School of India University, Bengaluru, and had a Master's and M Phil degree from Oxford University. He worked at the West Bengal National University of Juridical Sciences, Kolkata. He was also a visiting professor for George Washington University Law School.
Also Read: Sanskriti Samvardhan Mandal: This Maharashtra school provides underprivileged kids with sports route to a better future
Since he was involved deeply in Intellectual Property Law, he started SpicyIP, a blog on intellectual property (IP) and innovation laws and policy. He won the Infosys Science Foundation Prize in 2014 and was also a research associate at the Oxford Intellectual Property Research Center (OIPRC).
How IDIA works
IDIA runs a pilot project to teach English to students in government schools.
Once the students interested in studying law are identified, they undergo basic aptitude tests to determine their logical reasoning and critical thinking abilities.
"Through the tests, we assess if the students are actually from the marginalized or underprivileged community. After that, we interview them to see if they have the capability to put in the hard work required for academics. Once they clear the tests, they become IDIA trainees," explains Kirtikar Srivastav, a director at the non-profit.
Also Read: From 'rat eaters' to lawyers & engineers, how Bihar's SSK School is helping Musahar community rise above poverty & stigma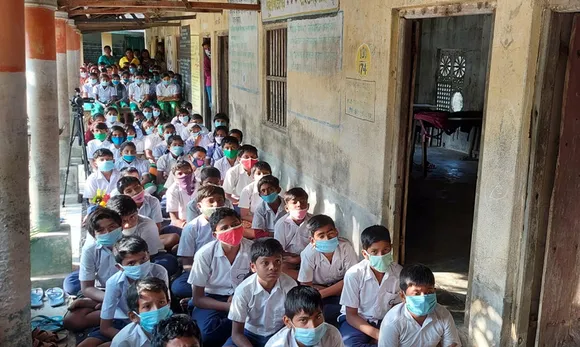 To qualify for the underprivileged category, the student's annual family income must not be more than Rs3.60 lakh in urban areas and Rs3 lakh in rural areas.
Since IDIA does not have residential schools, it makes sure the trainees get all the necessary resources. On clearing the entrance they are known as IDIA scholars.
"After clearing the test, they are also enrolled in coaching centres. We also provide mentorship and skill development such as language training, legal writing, computer training, extracurricular activities and English language training so that they are fully prepared for the profession," says Kirtikar.
IDIA has tied up with various coaching centres in India for teaching its students.
Also Read: Raju Kendre: Farmer's son connecting youth from tribal & marginalised communities with India's top educational institutions
"IDIA does not provide any kind of jobs or placements, but our mentors help IDIA graduates with internship and job opportunities. Moreover, the placements are done at the law schools and universities where the student can get one," says Kirtikar. 
Arming the underprivileged with education 
IDIA does not charge any fee from students. "The organization provides financial assistance. We help the students with scholarships. Our tentative expenses for an IDIA scholar is about Rs 5 lakh a year," says Kirtikar. He adds that the non-profit seeks donations from individuals and organizations to bear those expenses.
Another student Raju Ram, 25, who has also become a lawyer, hails from a humble family in Joliyali village of Jodhpur district in Rajasthan. His father is a labourer and works on farms and does other odd jobs.
Also Read: How Toybank's learning-through-play is helping at-risk children grow into responsible adults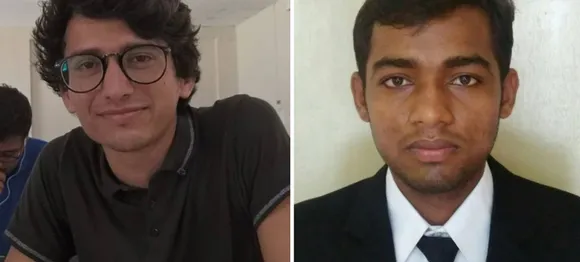 "My father earns about Rs. 70,000 annually. He had to take care of all the expenses of my three siblings, mother and grandparents. It is tough," says Raju Ram.
Because of IDIA's intervention, Raju secured an all India rank of 248 in CLAT 2016 and got admission to National Law University, Odisha. He has been working for Dalit and Adivasi communities in Madhya Pradesh for about a year now.
He says land grabbing is a major problem being faced by the marginalised communities. "The dominant and powerful people grabbed lands of the poor who are unaware of their rights. We help them identify their lands and file cases in court to get them back. There are about 150 such cases according to the recent local data," says Raju.
Also Read: Abha Kunj: Zero-cost education gives a better future to Indore's underprivileged kids
"I had never thought of becoming a lawyer. I knew that I would be doing something for the underprivileged community through social work. But I am thankful to IDIA which changed my life," he says.
The social mentorship
IDIA helps underprivileged students not only with law education but also with social and cultural changes the students face as they come from underprivileged backgrounds.  
"For someone hailing from a very poor socio-economic background, getting admission in top law universities and colleges could have an unsettling impact if we don't get guidance on how to deal with this change," says Raju.
Also Read: How i-Saksham's young education leaders are driving change in Bihar's most backward districts
There are many other students who have benefitted from the association with IDIA. Like Sumyya, the daughter of an Anganwadi worker and single mom in Amroha, Uttar Pradesh, is now studying law at the Dr Ram Manohar Lohiya National Law University, Lucknow, after clearing CLAT in 2021. And Arjun Ghosh, who lost eyesight as a child and is the son of a rickshaw puller, is pursuing law from the National University of Juridical Sciences, Kolkata. 
IDIA has definitely covered a long distance in a short span of 12 years by changing many lives for the better. 
(Bilal Khan is a Mumbai-based independent journalist. He covers grassroot issues, LGBTQ community and loves to write positive and inspiring stories.)
Also Read: How Barmer's NGO Fifty Villagers is helping underprivileged students become doctors