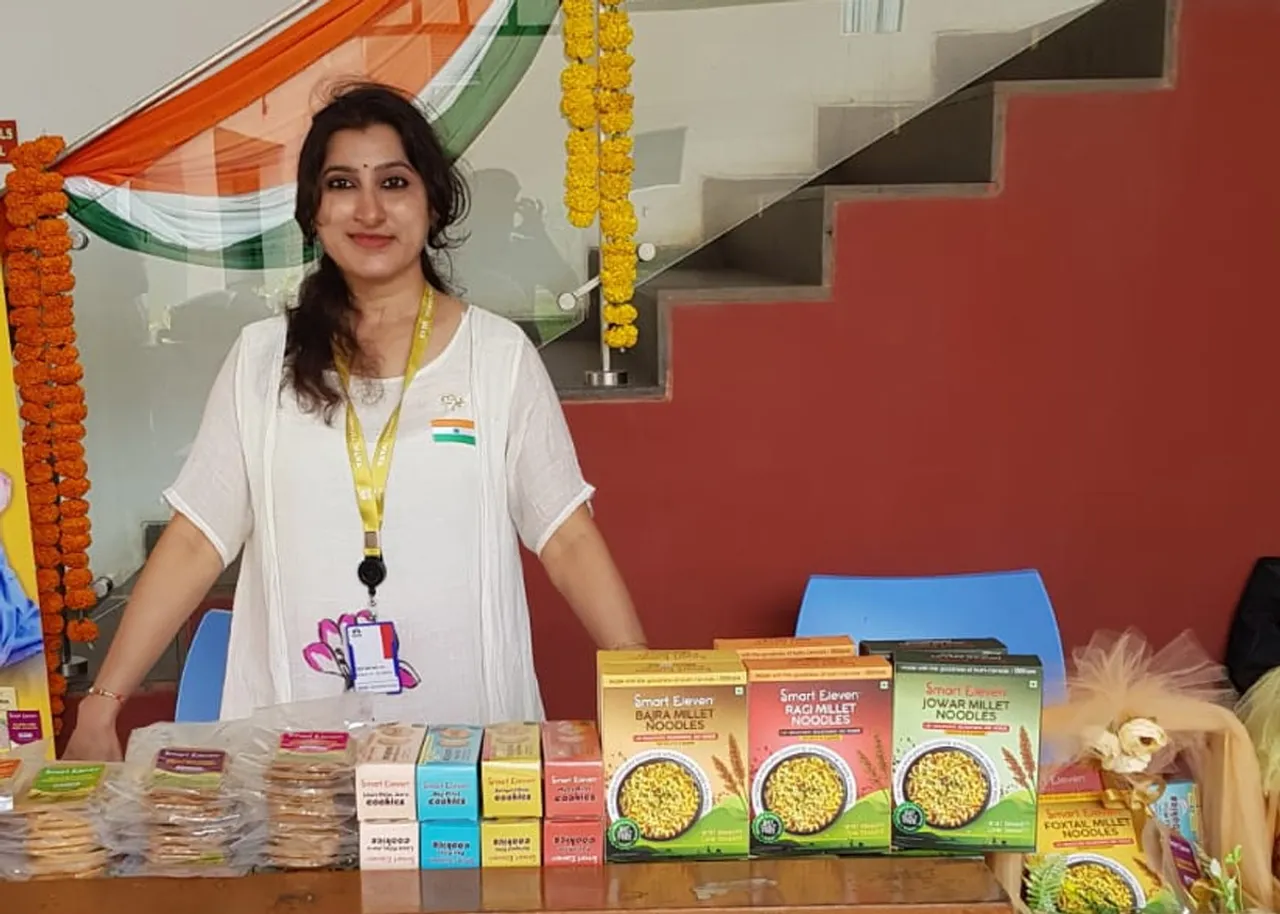 When Krishnaa Kantthawala was working as the global brand manager for a luxury retail company in Singapore, she observed the eating habits of the locals. They used buckwheat (kuttu) and amaranth (rajgira) to make bread and porridges and considered them superfoods. She remembered the two flours were used back home during fasts when people refrain from grains, legumes and other foods.
"I observed that the nutritious foods my granny ate were available in easy-to-prepare forms in Singapore, saving time and helping one stay healthy naturally. Foods like millet, which we ignore in our daily life, are considered healthfoods abroad," says Krishnaa. 
"I found it surprising that while in India we were adopting foods made with refined flours and preservatives, Singaporeans were using buckwheat and amaranth in many ways – as an alternative to rice, making breads, porridges etc.," she says.
After a two-year stint with IIA Technologies, a major player in the global lab-grown diamond technology market, she decided to head back home towards the end of 2018. "I knew I wanted to do something around healthy foods," she says.
"I felt it would be far more satisfying to market environment-friendly foods for the global market than marketing eco-friendly diamonds in Japan, the Middle East and the US (the markets she was handling at IIA Technologies)," Krishnaa says.
And her dream has come true. Krishnaa's Pune-based healthy food startup Smart Foods is today exporting its millet noodles, pasta, sugar-free cookies, khakhras and flours to five countries within two years of launch.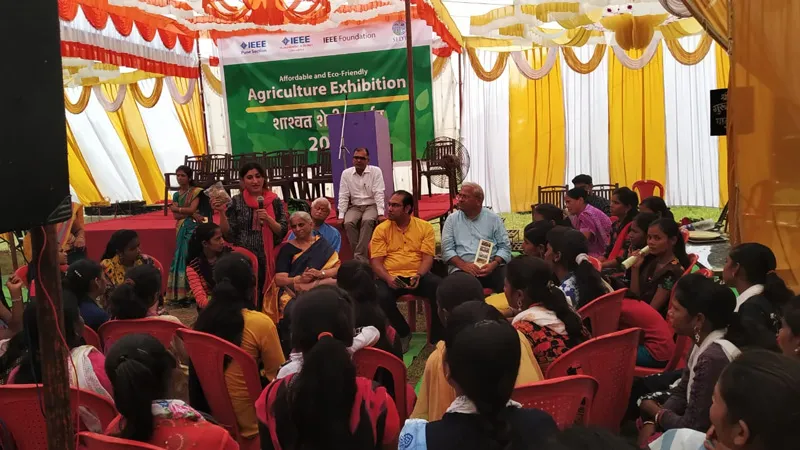 Sold under the Smart Eleven brand, the ready-to-cook and ready-to-eat millet products are made using sorghum (jowar), finger millet (ragi), pear millet (bajra), foxtail millet (kangani) and their various combinations (multi-millet). 
Also Read: Computer science professor turns millet entrepreneur, earns Rs 3 crore annually
Prepping for millet entrepreneurship
Krishnaa had worked for 15 years in the luxury retail segment before she decided to become an entrepreneur in 2018. "My father has always encouraged me to take up entrepreneurship. He was keen that I study commerce and do business. So that entrepreneurial spirit was always within me," says Krishnaa, who did her MBA (Marketing) from the University of Pune in 2003.
Once in India, she began to research millets -- the climate-resilient cereals loaded with minerals, proteins, micronutrients and antioxidants. "Millets are high in nutrition and dietary fibre, helping lower blood glucose levels. They can grow with little water and have the potential to wipe out global hunger," says the woman entrepreneur.
There are about 6,000 varieties of millet throughout the world. They are divided into major millets and minor millets. India, China and Nigeria are the largest producers of millet in the world, contributing more than 55 percent to global production.
Krishnaa travelled to millet-growing areas to understand the condition of farmers.
"On a trip to a remote village in Maharashtra, I saw that most of the youngsters had migrated to urban cities in search of better opportunities. They did not see a future in millet farming, which their parents and grandparents had been doing," she says.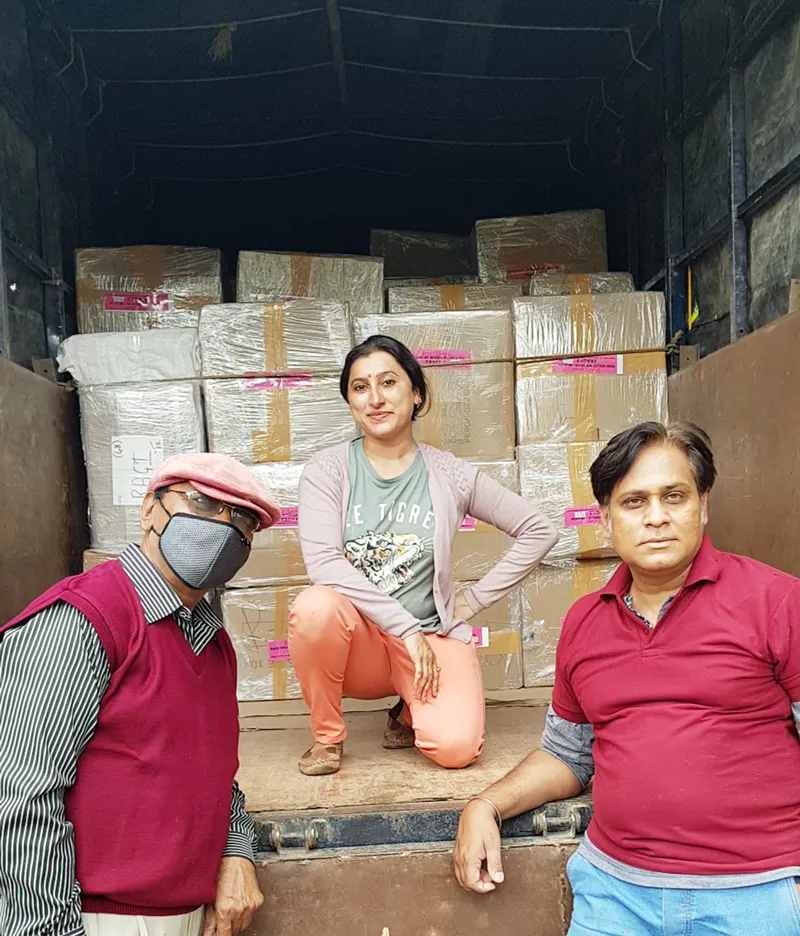 "I realised the importance of bringing back millets to our kitchens because they are also connected with the livelihoods of many people, especially in rural areas," says the millet entrepreneur.
In 2019, she got in touch with the Indian Institute of Millets Research (IIMR) in Hyderabad, where a team of over 120 scientists conducts research on millets cultivation, pathology and value addition besides other areas. "I enrolled for a training programme to understand about the products that could be made using millets," says the 42-year-old.
Also Read: Tamil Nadu engineer turns millet entrepreneur; earns Rs 3 crore annually
Just when her training was about to commence, COVID-19 hit the world and the on-campus training became an online programme. "During that training from August to December 2020, I learnt a lot about millets, their uses, processing and even marketing," she says.
Millets and food processing business
Scientists at IIMR have developed the technology for making more than 70 types of millet-based products. Smart Eleven was incubated at the IIMR in Hyderabad and received a grant of Rs25 lakh, of which it has received the first instalment so far. 
Since the equipment for processing millet into noodles, pasta and other items requires high investment, Krishnaa zeroed in on a contract manufacturer in Tamil Nadu with an automated world-class facility.
Also Read: Millet mompreneur: Banker turns entrepreneur to give the best to her baby; sets up zero-preservative healthy food business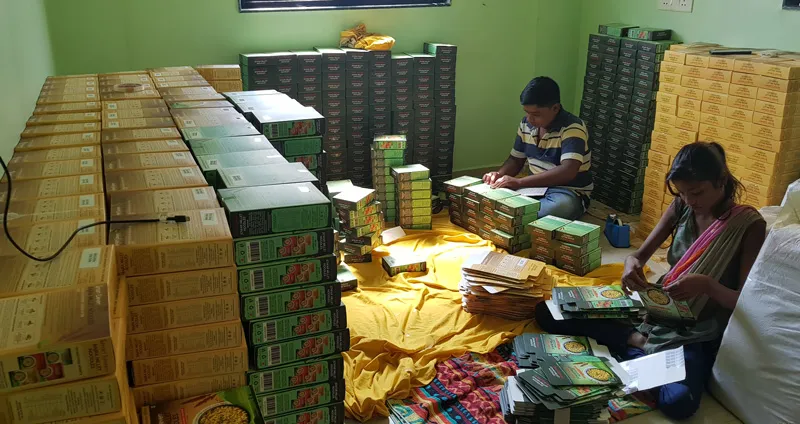 "We have an agreement signed for manufacturing. Right now, we can get around 20,000 packets (2.5 tonnes) of millet noodles manufactured every month at the facility and can increase the volume as per our requirements. This is the advantage of a contract facility," she says, adding that the plant capacity is 60 tonnes per month.
Smart Eleven noodles are priced at Rs 96 for a 175 gm pack while cookies cost Rs 69 for a 100 gm pack. 
"I have invested around Rs14 lakh in a warehouse-cum-packaging facility in Undri, Pune, and in developing flavours exclusive to Smart Eleven," she says.
Krishnaa worked with a team of food technologists to create the right texture and flavours of the products. She then invested in creating sales channels and launched her millet business with Smart Eleven brand in the Pune market in May 2021, offering five variants of millet noodles. The response was good as people wanted millet foods that could be prepared quickly and conveniently, and tasted good.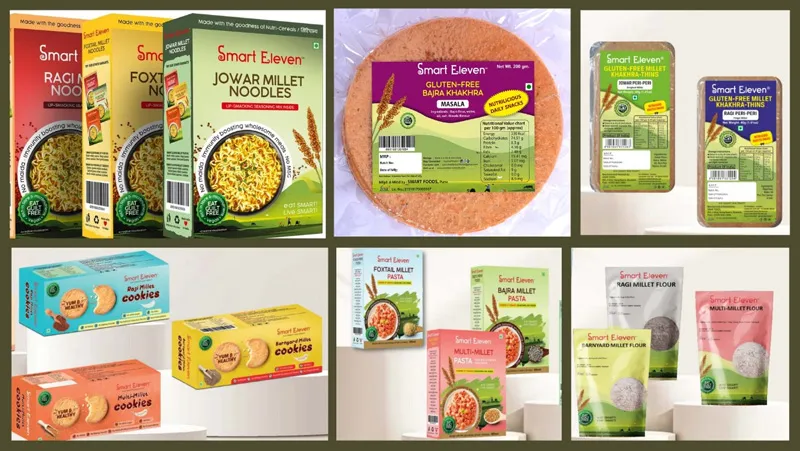 "I was happy with the results as people appreciated the products. In three months, we sent the first order to Norway and then we got orders from Nepal as they have a strong noodle-eating culture," she says. 
Also Read: Andhra MBA quits job to foray into millet business, earns in crores
Online, the products are available at Amazon and Big Basket while offline, Smart Eleven has a distribution network in Bengaluru. The monthly sales for Smart Eleven are around Rs12 lakh right now and growing consistently. "We are concentrating on exports and online sales," she says.
"Besides being available in India, our products are exported to Norway, Angola, Congo, Nepal and we have started with the US market recently," says the food entrepreneur.
For Smart Eleven, 60 percent of the sales currently come from exports while the rest is from the domestic market.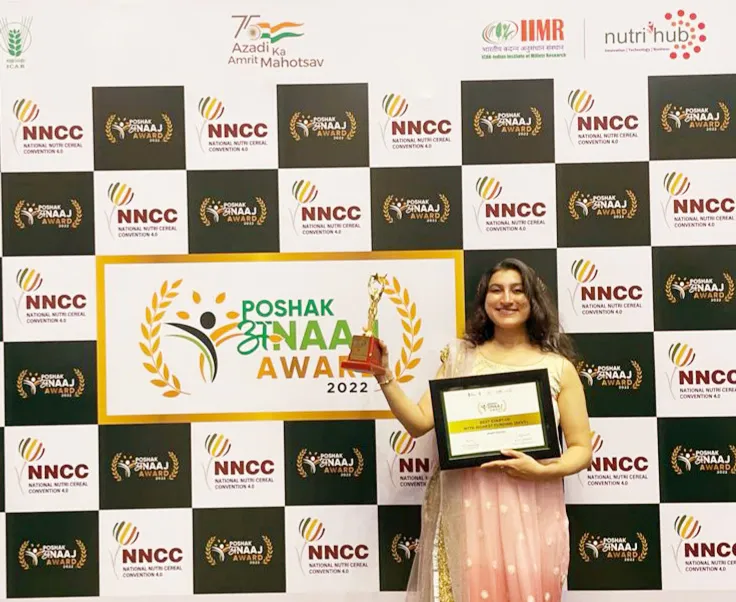 Smart Eleven khakhra comes in 18 flavours while pasta and noodles are available in five flavours each. Sugar-free cookies come in four variants. The packed products come from the Tamil Nadu plant to the Umri packaging and warehouse facility where the final packaging is done before supplying them.
"Every lot is checked for quality and consistency," Krishnaa says.
Despite the rising awareness about millets and their health benefits, people are slow to adopt millet-based foods. "It takes time to change food habits. The speed of adoption is slow. But I see a positive change in the last two years following the government's efforts to promote millets. It has helped both entrepreneurs and millet farmers as people are gradually trying to incorporate millets in their diet," she adds.
(Rashmi Pratap is a Mumbai-based journalist specialising in business, financial and socio-economic reporting)
Also Read: From truck driver to millet millionaire, how this Telangana farmer built a successful food business