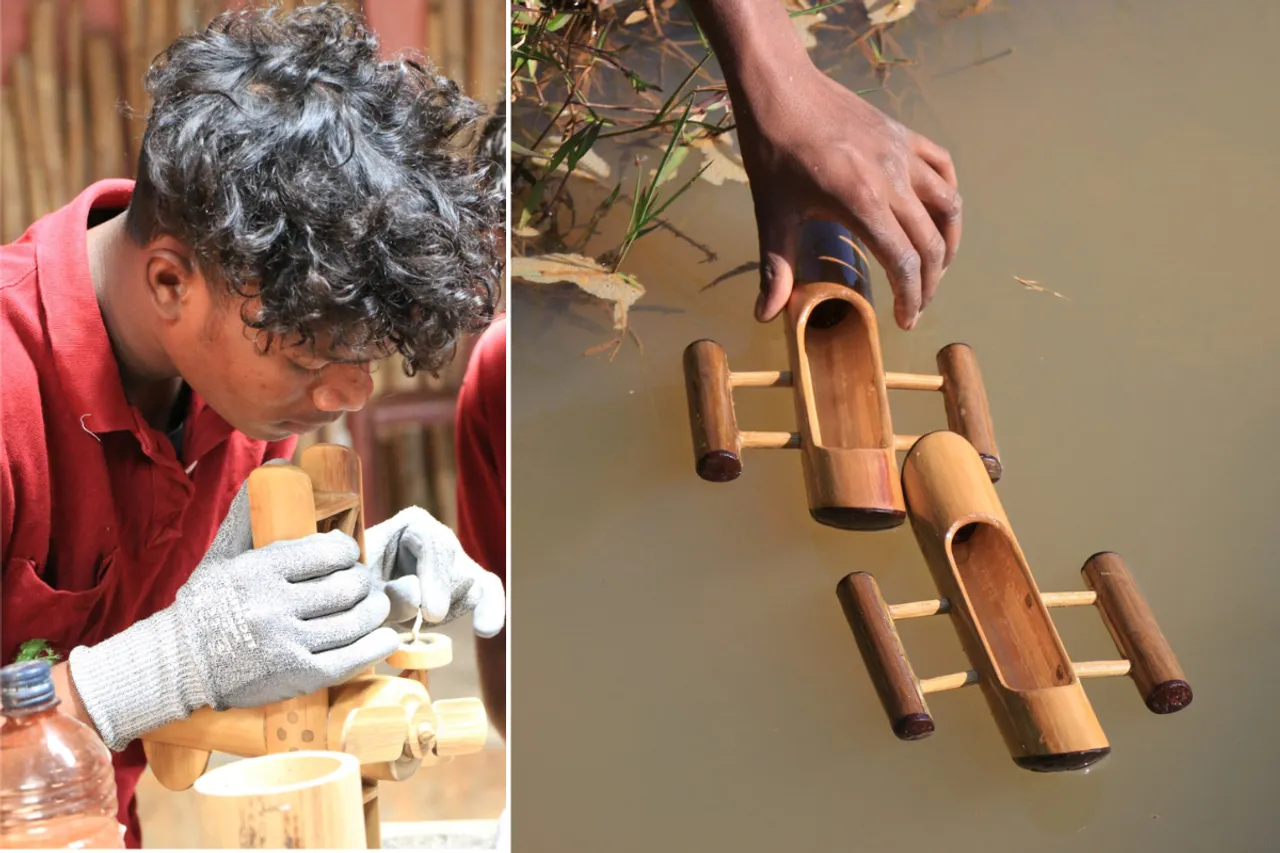 Buda Sisa's eyes are fixed on the bamboo tractor-trailer in his hands as he fits one of its wheels deftly. Once done, the 40cm tractor is ready to move. Buda has spent over two days handcrafting the toy, which will be used by children in the Anganwadis (rural childcare centres) of Odisha's Koraput, one of India's 250 most backward districts. 
Buda belongs to the Bondo (also Bonda or Bhonda) tribal community, which lives in the isolated hills of Koraput and Malkangiri districts. Bondos are one of the 13 particularly vulnerable tribal groups or PVTGs of Odisha and have only a 6 percent literacy rate. The Bondo population was 12,231 as per the 2011 Census.
Like most Bondo children, Buda dropped out of school after class 9 and did not have any job. To provide livelihood opportunities to tribal youth like him, the non-profit Asha Kiran Society (AKS) set up the Lamtaput Bamboo Factory in 2021 in one of the remotest regions of Koraput.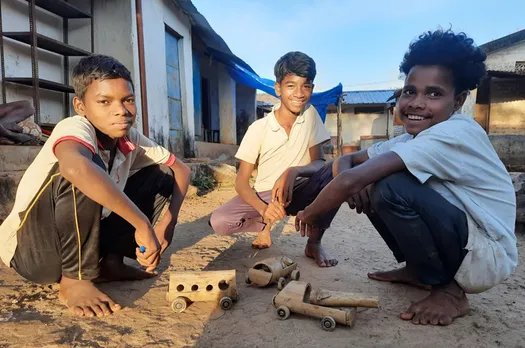 Challenges of the tribes
While AKS has been working with the tribals of Lamtaput (about 60 km from the district headquarters in Koraput) in the field of healthcare, education and other community services since 1991, the bamboo toys project is specifically aimed at school dropouts from the tribal communities and other underprivileged families.
The most commonly used tribal languages in Lamtaput are Desiya, Gadaba and Bonda. 
"The Asha Kiran Society is working with over 700 local children and helping them begin their learning in their own language through a mother-tongue-based Multi-Lingual Education (MLE) programme which goes up to 5th standard."  says Stephen Ebenezer, who works with AKS and is currently leading the Lamtaput Bamboo Factory.
The children are then enrolled in government schools. "However, many young people in our area do not have encouragement to study higher.  Many drop out because of home-pressures or lack of quality inputs at higher classes."
During the 2020 lockdown, one of our AKS colleagues, Symon George, suggested training tribal youth in bicycle repairs to create work opportunities for them," says Stephen, a mechanical engineer.
Also Read: How Toybank's learning-through-play is helping at-risk children grow into responsible adults
"We started with the Bondo tribe and found out quickly that the youth had a high technical aptitude. But we realised that cycle repair works did not have a good market as people didn't want to pay for labour," says Stephen.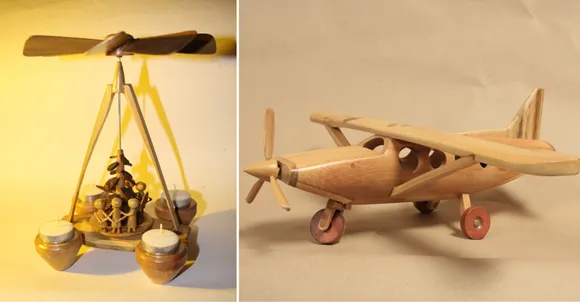 The Bondos still go hunting and the elderly members of the tribe walk around with bows and arrows even today. 
"We saw them with bamboo bows and arrows but there wasn't enough bamboo to start manufacturing products as they also cut and eat its shoots," says Stephen.
The AK Hospital campus, however, has dense clumps of bamboo which were once planted on what used to be a barren dusty land. Symon and Stephen sourced the raw material from there to make bamboo crochet needles, ladders and eventually, ecofriendly toys for training the tribal youth. 
The bamboo base
It was decided to train the youth in making bamboo toys as it could create earning opportunities for them both in the factory and as entrepreneurs later. 
Bamboo is one of the most abundant resources available in Odisha, covering about 30 percent of the state's total forest area, according to the Odisha Bamboo Development Agency.
"In April 2021, we began a two-day orientation training, which was attended by 11 people. While Bonda youth were the initial target group for the training, it was expanded to include other tribes and even youngsters from underprivileged families who had dropped out of school and were keen to learn the skill," says Stephen.
Also Read: How Coimbatore's doctor Uma Deavi empowers underprivileged women through Kannamma dolls
Two weeks later, the team went to Dumka in Jharkhand which has a thriving bamboo industry. They attended the bamboo skills training at the Lahanti Institute of Multiple Skills in late April 2021 and learnt the basics of cutting, treating and shaping bamboo. They also learnt about new designs and the importance of quality control, which is crucial to drive sales.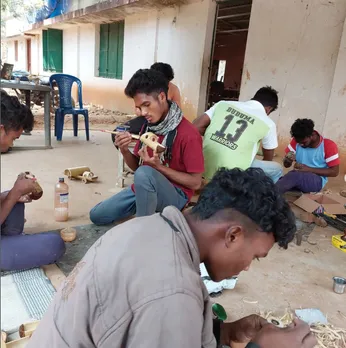 "After coming back, we were fortunate to get rented premises in Lamtaput where youth, who came from far away areas, could also stay. Those staying nearby would come by bicycle. Everyone put in a lot of hard work as we created designs of fully functional toys," says Stephen.
The first production lot comprised 200 load autos. Mathews Chacko, the Director of the Asha Kiran Society, contacted the district administration and the collector accepted to buy the toys, which are also educational, for the Anganwadis. 
"The administration supported locally-made toys and we sold them for Rs 220 per piece to the government," says Stephen.
They currently have a portfolio of 12 products. 
Scaling up
"A volunteer from Tamil Nadu came here to make drawings of all the products. This has ensured standardization of output," says Stephen.
The young team at Lamtaput is now well-trained in handcrafting eco-friendly bamboo toys ranging from boats to tractor-trailers, jet planes, Demsa Carousel (a prototype of Carousel in the Indian them of Demsa dance), dump trucks, SUVs, sports cars, bus, jeep, pick-up truck and much more.
Also Read: How Radhika JA fought a rare bone disease to handcraft a successful business
Last year, the district administration ensured the construction of a workshop where the team has shifted. Apart from Bondos, the production team comprises young men from local tribes like Gadaba and Parojas besides underprivileged youth from poor socio-economic backgrounds. 
From harvesting and transporting bamboo to its chemical treatment and making toys, all the work is done by the young team at the Lamtaput Bamboo Factory.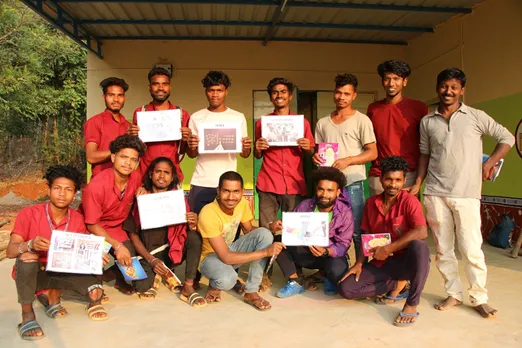 Since the youth are undergoing training, they are paid a monthly stipend of Rs 3500 to Rs 6500 depending on their work, skills and experience.
The workshop not only provides them with dignified work but also gives them the option to be near home, checking tribal youth migration. They use biodegradable packaging to minimize environmental impact. 
"The reason we zeroed in on toys is that there are not many alternatives to plastic toys, which are thrown away after use and reach landfills. Our toys are largely biodegradable, except for the adhesives. Plus bamboo is very sustainable and gives its first yield in the fifth year," Stephen says.
The team makes around 150 pieces per month, which are priced between Rs 400 and Rs 1500. 
"We get bulk orders from the district administration besides selling through our website and network of friends and acquaintances. We have delivered toys in many cities including Chennai, Pune, and Bengaluru," he says.
Last December, the factory also received a bulk order from Hindustan Aeronautics Limited (HAL) to make a bamboo toy model of Sukhoi Su-30MKI, the twinjet multirole air superiority fighter. 
Also Read: Made in Chandrapur slum, sold in Switzerland: How this woman from Maharashtra handcrafted a successful home business with bamboo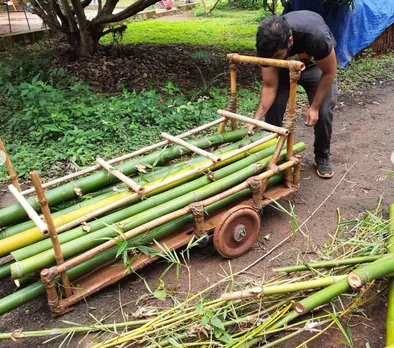 Lamtaput Bamboo Factory now buys bamboo for its use. "A lot of bamboo has been planted by the founders of the Asha Kiran Society but we don't want to harvest very aggressively. So we buy it from sources about 25 km from here and treat it in a commercial way," he says.
While bamboo is a hardy plant, it also contains starch and sugar that attract fungi and termites etc. So before use, bamboo undergoes treatment to increase its durability.
The bamboo is cut and undergoes a bath of borax and boric acid for 14 days. It is then dried for three months, after which it is cut into the required shapes using slicing and drilling machines.
"The bamboo is cut for making the body of the toys as per our standard drawing. We use various drilling, saw cutting and epoxying to create the toys. Finally, sanding and lacquering is done to give shine and finish to the toys," he says.
Stephen and his colleagues are now looking for ways to expand their sales and marketing reach. Once that is done, the eco-friendly bamboo toys made in this remote tribal region will reach a much larger number of customers across India.
(Rashmi Pratap is a Mumbai-based journalist specialising in business, financial and socio-economic reporting)
Also Read: Seven wooden toy-making traditions of India