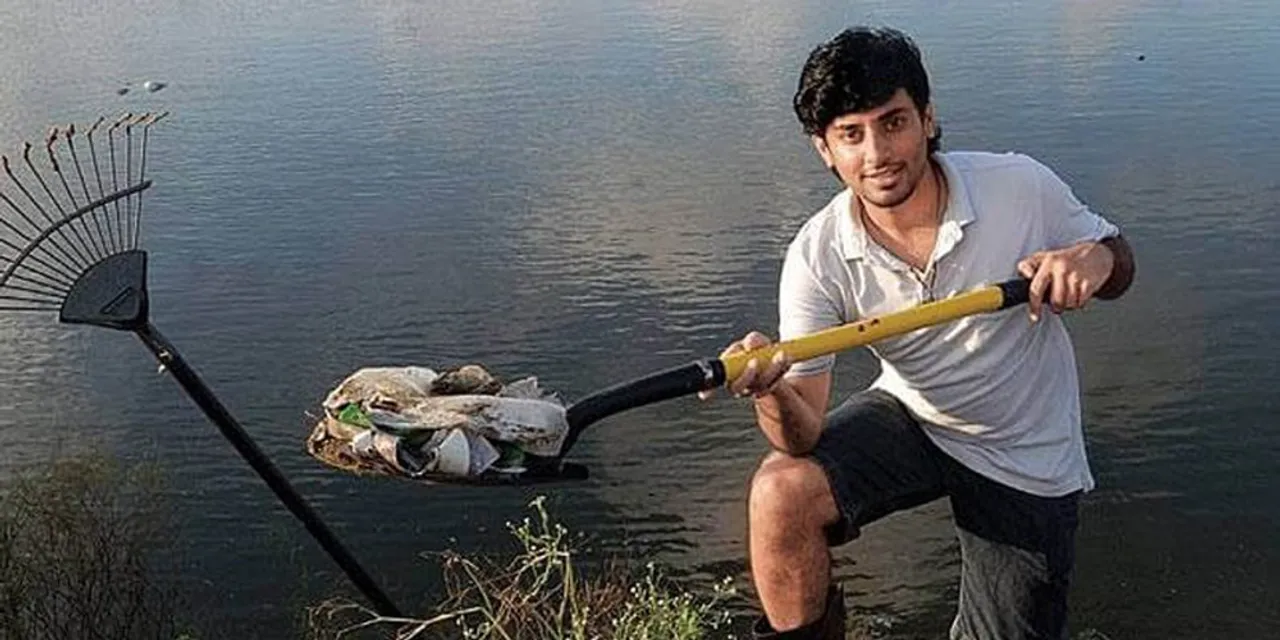 Arun Krishnamurthy is a man of action. He spends his day doing what he is most passionate about – working for the environment. He is the founder of the Chennai-based Environmentalist Foundation of India (E.F.I), an initiative he launched in 2007. E.F.I.'s primary focus is restoring freshwater lakes and ponds across the country.
Early on in his career, he quit his corporate job at Google to devote time to environmental issues. 
"I quit my corporate career not because I didn't like what I was doing, but because I liked working for the environment more," says Krishnamurthy. 
"I was especially fascinated by water bodies. The culture and civilization attached to them tell a significant story. I consider water bodies the magical element of the environment. For me, water is a habitat that hosts a frog, a sapling, and so many other life forms. The rainfall that fills up a lake feeds lives. The conservation of water bodies is an important way forward to a brighter tomorrow," he says.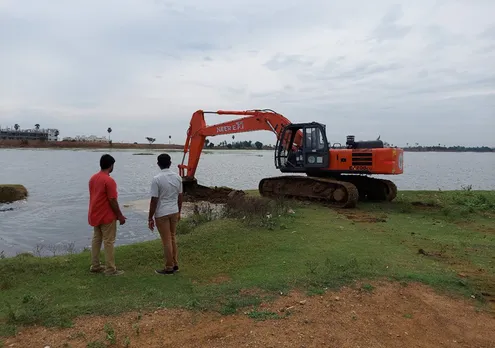 Krishnamurthy, 36, was named a "Next Generation Leader" for 2022 by 'Time' magazine. He has a bachelor's degree in microbiology from Madras Christian College. After a three-year stint in Google Hyderabad, he went to Delhi to study at the Indian Institute of Mass Communication. 
Also Read: Panzath: Kashmir village where a 900-year-old spring cleaning festival has conserved traditional water bodies
An enthusiast of photography, cycling and film-making, he has directed a television documentary series 'Neerum Nilamum' on the rivers of Tamil Nadu. For another documentary that he directed on the plight of sea turtles called 'Kurma' (2010), he received the British Council International Climate Champion Excellence Award.
Genesis of E.F.I
It all started as a clean-up drive in Hyderabad with five to six student volunteers. The not-for-profit was formally registered in 2012.
Today, the organization, which is primarily volunteer-driven, works in 19 states in the country. 
In the last 15 years, E.F.I has revived and restored over 195 water bodies, engaging nearly 82,000 volunteers and 20 full-time members.
Krishnamurthy spent his childhood in a lush environment with many water bodies in and around his neighbourhood. "In 1993, when my family moved to Mudichur (a village near Chennai) we would see snakes and wild dogs. There was a lake and pond and when it rained, the water would flow down our street. Right next to my house, there was a small pond that was fast deteriorating and immediate action was needed. I approached the village panchayat, which was very supportive," he recollects.
Also Read: Chand Baori: India's biggest & deepest stepwell built in the 9th century for water conservation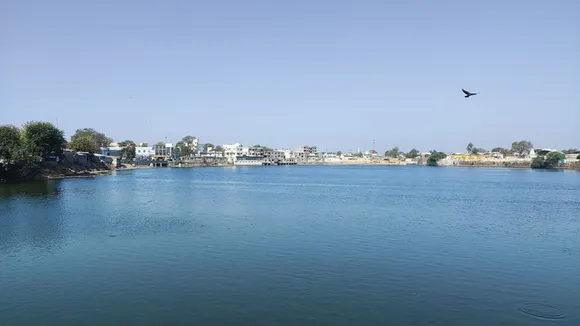 In a few months, the pond was back to its natural form. "That sparked in me the realization that people are ready for a change, but they just don't know where or how to begin," he says.
Problems with lakes
Most of India's freshwater bodies are polluted or contaminated due to human activity. E.F.I focuses on the scientific revival of these bodies through a community-based conservation effort.
"The main problems in the case of lakes in India are dumping of solid-liquid waste and construction debris. Encroachment on the lake water holding area for construction is another concern. Such exploitation has led to the destruction of several lake ecosystems across India," says Krishnamurthy.  
"We will continue to face water shortages and also be victims of urban flooding if this continues. The loss of biodiversity is tied to a great extent to declining lake systems," he says.
Also Read: Kalpana Ramesh: The architect leading restoration of Telangana's historic stepwells
Cleaning and reviving lakes is not an easy task. "Resolving the current environmental crisis has to be a collaborative, result-oriented effort of stakeholders panning across the administration, industry and civic society. Achieving this collaboration is easier said than done. But it has been an achievable challenge for us at E.F.I. We do face weather challenges in the field from sudden bursts of rain to the extended harsh summers."
Steps involved in a lake restoration:
1. Cleaning the periphery of the lake of all physical garbage
2. Identifying sources of sewage inlet and regulating them to prevent contamination
3. Dredging and de-silting the lake to remove the deposits and using these to strengthen the bunds
4. Native species plantation on the lake bund
5. Fencing the lake to keep away encroachment and avoid trash accumulation. This helps protect aquatic flora and fauna.
Wildlife and waste
One of the major benefactors of the organization's water conservation projects is wildlife itself. Lakes, ponds and rivers in India serve as habitats for birds, reptiles and amphibians. 
Under its "AniPal" initiative, E.F.I focuses on zoo volunteering programs where the general public is sensitized about the dos and don'ts to be followed and given information about animals and birds.
In 2022, E.F.I also worked on a zoological park rejuvenation project that helped in improving the enclosures and beautification of Vandalur Zoo in Chennai. The "WasteNot" initiative by E.F.I focuses on re-purposing domestic and green waste into meaningful products and solutions.
Also Read: How Maldharis & Rojamdars live with Asiatic lions in Gir forest & help in conservation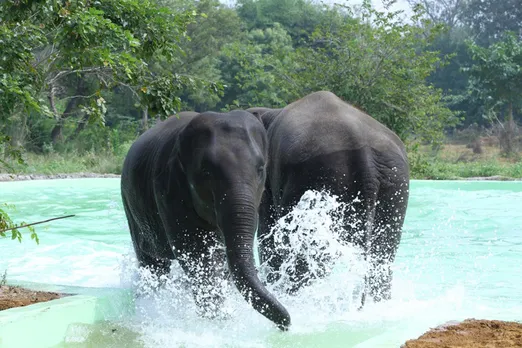 The Bharani Centre situated in Tirunelveli, in Tamil Nadu, is a water hyacinth repurpose centre that converts water hyacinth into manure and bags. An incinerator located in Chennai's Marina Beach converts waste into energy. Kalyani, Chennai's first lane composter (located on the footpath where residents of houses in the lane can dump wet waste) is used to transform vegetable and green waste into manure for plants. 
E.F.I receives project funding through CSR (Corporate Social Responsibility) funds. Working in several regions across the country, E.F.I does seek government support for permissions and surveys.
Spreading awareness
"Engaging the people and sensitizing them about the importance of environment conservation is crucial. The youth play a major role in our journey towards conserving the environment," says Krishnamurthy.
Over the years, E.F.I has conducted several civic engagement activities such as lake clean-ups (LakeRake), beach clean-ups (OhShunTrash), public wall painting with awareness messages (Wall-E), plantation and maintenance (ForesTREE), birdwatching (SpotIt), guided tour to water bodies (Lake Safari), and cycling to water bodies (Cyclakes). Dance, music, street plays and screening of documentaries are used to raise awareness.
Also Read: Sagarmitra Abhiyan: How Pune and Jalgaon school children are recycling over 1 lakh kg of plastic annually
Apart from posting regular updates on social media platforms, E.F.I runs a series called "Hydrostan" on YouTube that depicts India's water stories.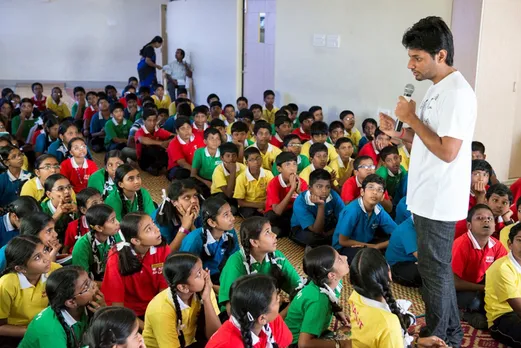 A large segment of E.F.I volunteers are students and young adults ranging from 13 to 24 years of age. Many volunteers are recruited through school programmes, including seminars and workshops. The Science Badge (E.F.I identifies young talent from schools across India and grooms them) and SchoolWaale (a project aimed at introducing environment conservation to all educational institutions) programmes have succeeded in engaging and educating the youth about environment conservation. Biodiversity parks are also set up in schools.
Ocean conservation project
Another interesting and impactful project of E.F.I's is 'Samudra', an ocean conservation project.
India's coastline is a vast blue paradise that hosts several life forms and plays a major role in balancing the ecology. "Samudra is an initiative launched by E.F.I to raise awareness about our beaches as an ecological zone. Beaches are often exploited as recreational hubs. Their habitat characteristics are often neglected," says Krishnamurthy.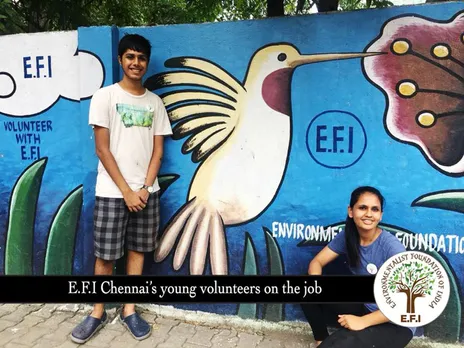 E.F.I volunteers alongside the respective city administrations to help clean and maintain beach stretches in Chennai, Mumbai, Kochi and Trivandrum. "We are excited about extending this project to Vishakapatnam, Nagapattinam, Puducherry, and Kanyakumari," he says.
According to Krishnamurthy, local solutions for global problems are the key to a greener tomorrow. Overcoming the consumerist attitude is vital and community participation is critical. 
The human race needs to wake up to the real-time threat of climate change and volunteer towards combatting the threat. "A combination of knowledge from the past, experiences from the present, and a thought about the future would help us take on the present-day environmental challenges," he says. 
He was the youngest to be awarded the Rolex Award for Enterprise in 2012 for scientific lake restoration in Chennai. He also figured in Prime Minister Narendra Modi's 'Mann Ki Baat' in March 2022.
(Aruna Raghuram is a freelance journalist based in Ahmedabad. She writes on parenting, personalities, women's issues, environment, and other social causes.)
Also Read: Bengaluru engineer revives 11 dead lakes, targets to rejuvenate 45 water bodies by 2025