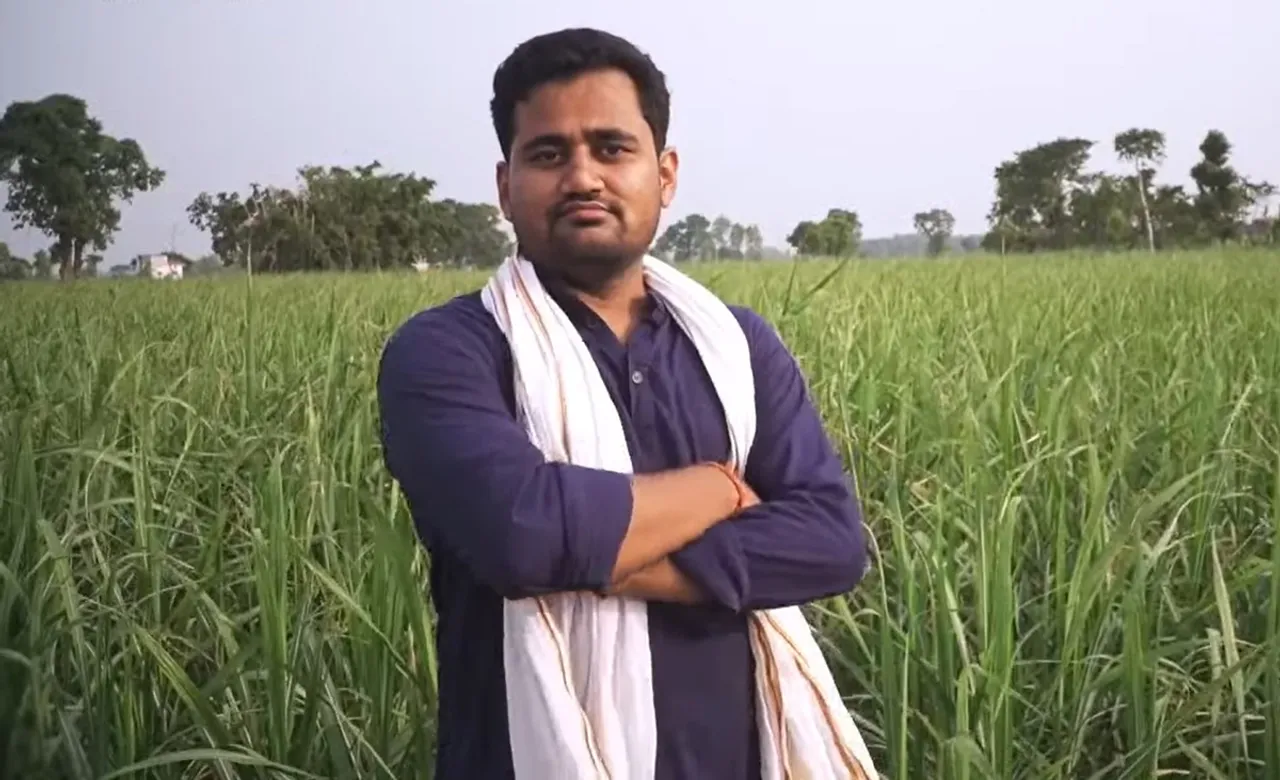 Born into a small farming family in the Kushinagar district of Uttar Pradesh, Akshay Shrivastav grew up seeing financial constraints. He even had to discontinue his coaching classes as his family didn't have enough money.
"My dad was a small farmer, and everything depended on how well our crops did. When the crops were good, we had enough to eat. But at other times, we couldn't afford even new clothes for festivals. I think the story would be the same for many farmers in India," says 25-year-old Akshay.
When he got into the Madan Mohan Malviya University of Technology in Gorakhpur in 2016 to study Chemical Engineering, his parents hoped for a better future. However, Akshay soon discovered that the college, which was in its first year of operations, did not have adequate infrastructure or staff. "There were no labs, no equipment, and not good faculties," he recollects.
Click here to join us on WhatsApp
A solution to farmer problems
Though he kept pursuing the course, he also began to analyse farmers' problems alongside to find a solution. Akshay realised that to improve dwindling crop yields, farmers used more and more urea and other fertilizers like Di Ammonium Phosphate (DAP) every year. But things didn't get better because while they provided nitrogen and other nutrients to the plants, their excessive usage stripped the soil of moisture and hurt seed germination and growth.
Akshay decided to research this issue of decreasing farm yields and began working on microorganisms, nanotechnology, biofuels etc. 
In 2019, he got an opportunity for a technical internship at IITBHU - Indian Institute of Technology (BHU) Varanasi, where he wrote many research papers. In the same year, he was selected for the Ministry of Agriculture's RKVY-RAFTAAR Scheme, which focuses on the development of agriculture and allied sectors.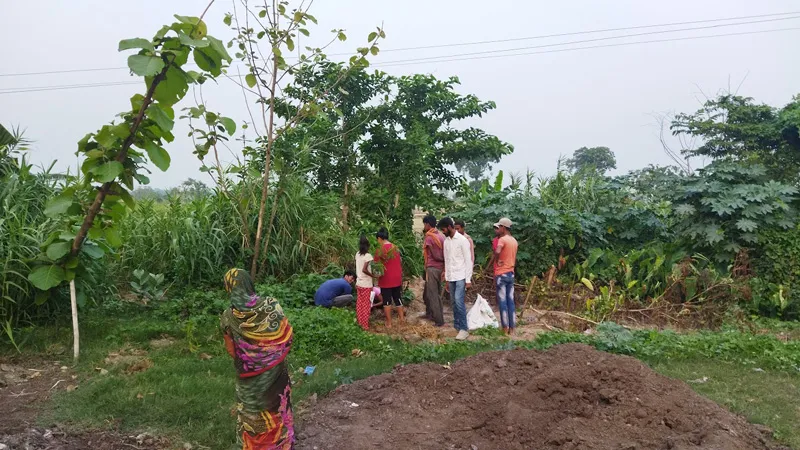 This was the turning point in Akshay's life. At the RKVY-RAFTAAR Agri-Business Incubator in IIT (BHU), he worked closely with his mentor, Dr Neha Shrivastava, and began to test different mixes of micro-organisms found on farms to see how they could benefit the soil and crops and promote sustainable agriculture.
The duo ended up making nine types of organic fertilizers or biofertilizers, which do not harm the ecology. 
Biofertilizers contain living microorganisms that promote plant growth by increasing the supply of primary nutrients. 
They add nutrients through natural processes like nitrogen fixation and the micro-organisms also restore the soil's organic matter, improving fertility and reducing water requirements. 
Also Read: Karnataka's MA, LLB woman trains 2,000 farmers in organic farming; helps schools to set up kitchen gardens for mid-day meals
They set up LCB Fertilizers Pvt. Ltd. on February 12, 2020. But while they were still testing their products, the COVID-19 lockdown put the work on hold. "I visited my home for Holi in March 2020. Due to the pandemic-led lockdown, we could not complete our tests on the plants and the fertilizer formulas went in vain," says Akshay. 
A new beginning
Akshay was demotivated. His relatives and villagers began taunting him, which added to the demotivation. However, he soon found something to inspire him again. 
"Ramayana was telecast daily during the lockdown. A statement in one of the episodes changed my outlook -- 'tough situations make you stronger, not vulnerable'. This helped me to find the courage to try again," says Akshay. 
He had saved Rs 7000 from the Rs 20,000 stipend he received at IIT (BHU). He used that money to buy a pH sensor (to measure the acidity or alkalinity of soil), humidity sensor, temperature sensor, controllers and a few more instruments online.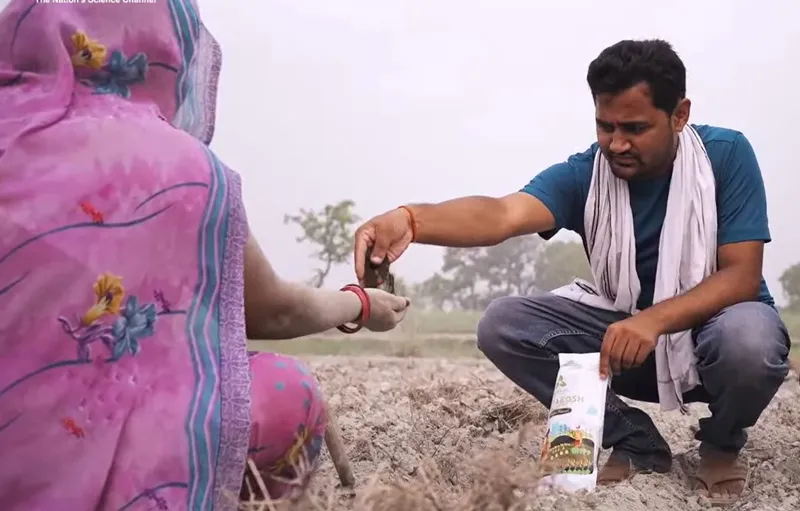 The process of making biofertilizers involves the knowledge of three fields: biotechnology, nanotechnology, and chemical engineering. Akshay tried to make organic fertilizers at home. 
He gathered tiny organisms called microbes from swamps, fields, and forests. Then he put these microbes together to see if they could live with each other. 
If they get along, their mix, called Consortia, is created. He figured out that the favourable location to grow these microbes was plant waste. "The mix of microorganisms we created worked well for farming in the winter, but in the scorching summer heat, the microorganisms died. So, we came up with a solution using nanoparticles (extremely tiny particles) and made an enzyme to create a cooler environment for these microorganisms to survive even in the hot weather," explains the agripreneur.  
To keep investments low, and make the biofertilizers without big machines, he created a super-absorbent polymer from leftover plant material. "This material helps the soil to retain water," he says.
Akshay produced around 3 kg of biofertilizer at his home during the lockdown and used some for initial testing. Additionally, he sent samples to both government laboratories and local farmers to evaluate the fertilizer's impact on their crops and fields. They were also tested by the National Accreditation Board for Testing and Calibration Laboratories (NABL).
Also Read: Sangita Sawalakhe: The woman whose biopesticides turned saviour for thousands of debt-ridden farmers
"The outcomes were good and the villagers were surprised, showering me with praise. It was a moment of great joy."
The business of biofertilizers
Akshay took to Twitter, posting pictures and videos about his innovative bio-fertilizer and its effects on crops and how it gave a push to organic farming. His efforts even caught the attention of many people and organisations. Soon, orders started pouring in. 
"In October, we received many calls from farmers across India, but we didn't have enough fertilizer to meet the demand. So, I began producing more. I could only send small quantities like half a kilogram or one kilogram to farmers, recommending they test it on a part of their farm." 
He branded the product as Nayvakosh. Today, it is sold for Rs 800 per 50 kg bag.
Akshay gives credit to teamwork for his success. His core team members are Mukesh, who is also the Co-founder and CMO of LCB Fertilizers. The other two leading the business vertical and helping in growth are Subhender, who looks after business development, and Gaurav, the Business and Strategy Head at Kolhapur, Maharashtra.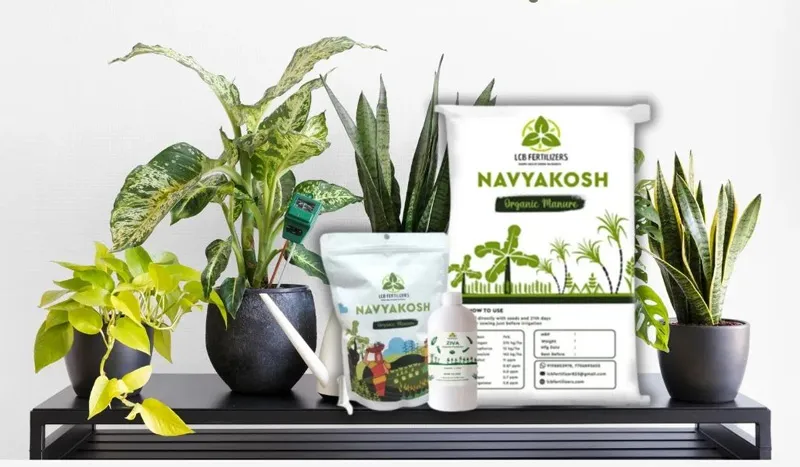 Farmers noticed positive results and enthusiastically shared pictures and videos, which Akshay posted on Twitter. Professor Vikash Prakash, who served as the Portfolio Manager at SIIC IIT Kanpur, played a pivotal role in supporting Akshay, including access to labs, office space, and more. Additionally, Akshay secured a NIDHI Prayas Grant from the Department of Science and Technology, along with financial support of around Rs8 lakh.
Benefits of using biofertilizers
Apart from being environment-friendly and effective, biofertilizers also save money for farmers. 
Compared to traditional (chemical-based) farming, which costs Rs6500 per acre for wheat (including urea, pesticides, and frequent watering), Akshay's bio-fertilizer reduces the cost to Rs 3500-4000. 
"You only need three to four bags of bio-fertilizer and need to water twice or thrice. Over time, the expenses for bio-fertilizer and water decrease because the soil's overall fertility and water retention capacity increases, unlike urea, which reduces them," says the rural entrepreneur.
Also Read: Seven tips for switching to organic farming
Akshay adds that when growing conventional wheat with urea and pesticides, the yield is around 10 quintals per acre. 
With the application of the bio-fertilizer, the yield of wheat increases to 10.6 quintals in the first cycle and 14 quintals in the second cycle. 
Bio-fertilizers not only reduce farming costs but also boost crop production. Different combinations of fertilizers are used for various crops like wheat, paddy, sugarcane, leafy vegetables, root vegetables, fruits, pulses etc.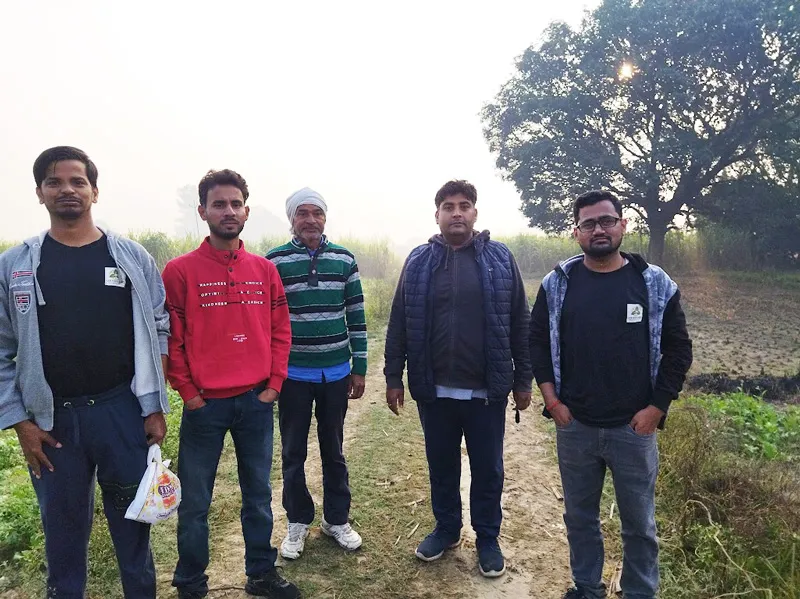 With the financial support, Akshay expanded operations for large-scale production. From October 2020 to March 2021, his business generated Rs. 45,000 in revenue. However, once normalcy began to return post-COVID, there was a rapid growth. In FY 23, Akshay's startup LCB Fertilizers clocked a turnover of Rs 1.3 crore. 
"Currently, our monthly revenue is around Rs20 lakh to Rs22 lakh with a production of nearly 300 tonnes (3 lakh kg). We are targeting Rs 3 crore in revenue in the current fiscal year," says Akshay. 
Akshay explained his business model, where farmers who express interest in using his fertilizer become his associates. These associates purchase fertilizer at a discounted rate and subsequently resell it to fellow farmers in their villages. 
In villages with high demand for biofertilizers, they set up small factories as well as farmer associate shops. Currently, LCB Fertilizers operates 32 associate farmer shops and has factories in four places - Kushinagar (covering an area of 3500 sqft), Kolhapur (with a production capacity of 450 tonnes), Prayagraj (with a production capacity of 150 tonnes), and Jabalpur (with a production capacity of 150 tonnes). Akshay says over a thousand farmers have benefited from LCB biofertilizers. 
Though he has come a long way, Akshay continues to live a simple life. He still doesn't have an expensive car or a well-built house. "I have seen both poverty and abundance. I know what kind of life you live when you don't have anything. Now, my company is making revenue in crores. I prefer to invest money in the business to improve the lives of farmers as much as possible," he signs off.  
(Bilal Khan is a Mumbai-based independent journalist. He covers grassroot issues, the LGBTQ community and loves to write positive and inspiring stories.)
Also Read: 65-year-old woman turns barren land into organic farm of medicinal plants, earns Rs50 lakh annually