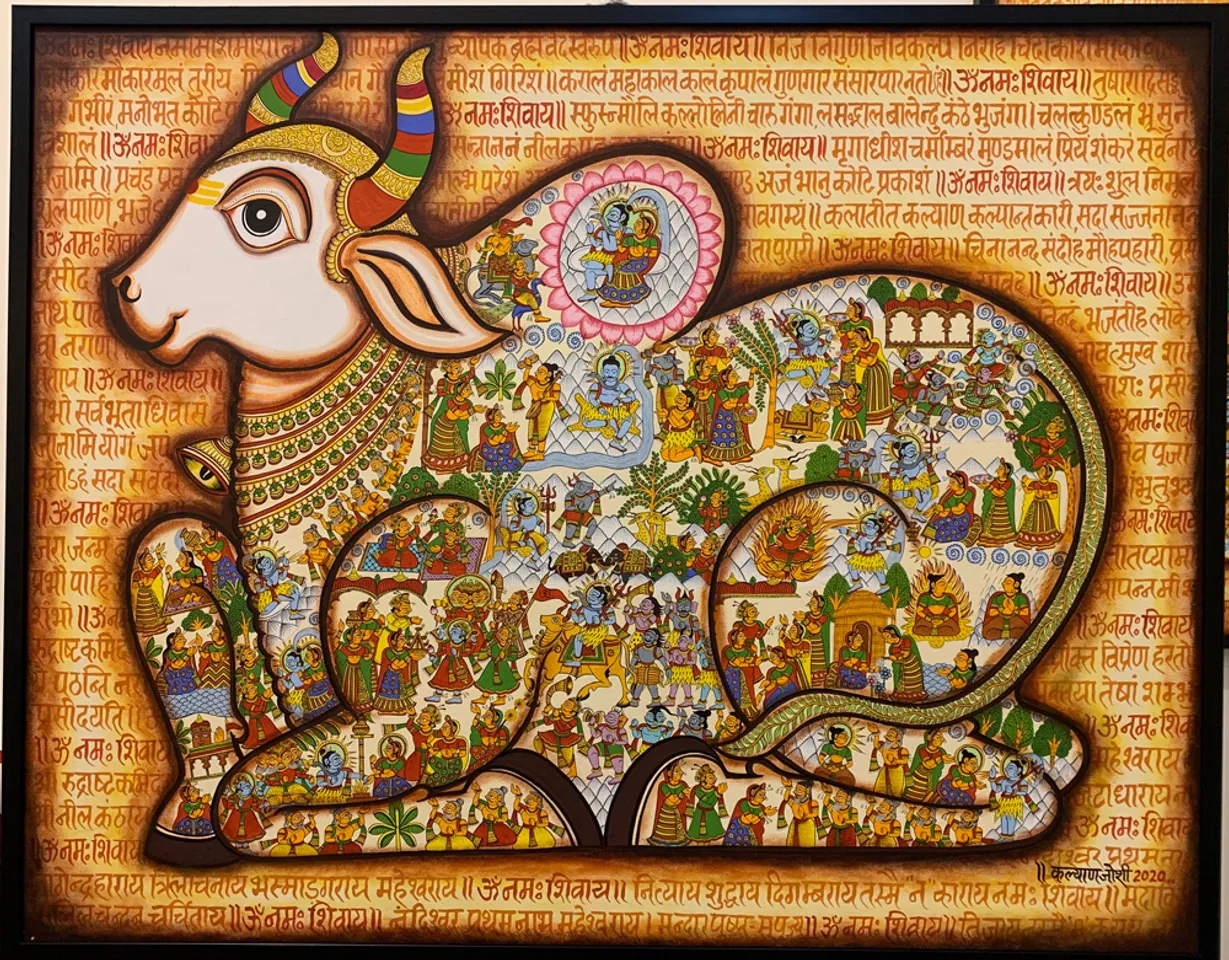 wp:paragraph
Phad, the large horizontal scroll paintings on cloth that portray the stories from Hindu religious texts and Rajasthan's local deities, date back to almost a millennium.
The art has kept pace with the changing times and today Phad paintings depict not only stories of Ramayana, Hanuman Chalisa, Durga Saptashati and other religious texts but also educate people about the Coronavirus pandemic, water conservation, their rights and duty around casting vote and much more.
The Phad tradition traces its origins to Pur village in Rajasthan's Bhilwara district. The Joshi family from Pur village has been the custodian of the Phad tradition, which is now being promoted by national award-winning artist Kalyan Joshi and his family.
Kalyan Joshi, his late father Shree Lal Joshi and brother Gopal Joshi are all recipients of the Padma Shri for their contribution to the Phad art.
Also Read: Pithora art: How Jhabua's Bhuri Bai broke centuries-old taboos with a brush & colours
Phad paintings are done on cotton cloth, which is pre-washed and beaten to make it soft and smooth. The Phad is divided into four parts and designs are sketched on the cloth with a pencil. These are then filled with natural colours.
Also Read: Chandan Chanda: The murder-convict drawing election graffiti for BJP & TMC in West Bengal
Along with his father, Kalyan Joshi also set up Chitrashala, a training institute for reviving and contemporising the folk art. It is a platform for youngsters to learn and practice Phad.
Here are some Phad paintings by Kalyan Joshi and his students at Chitrashala: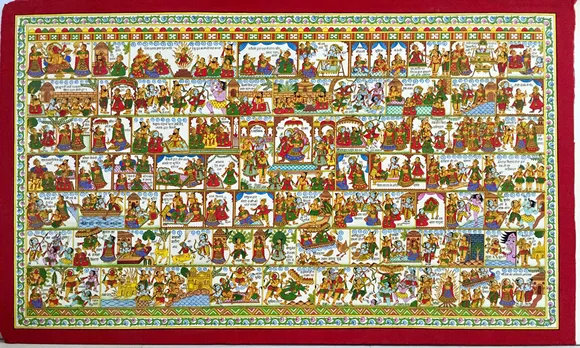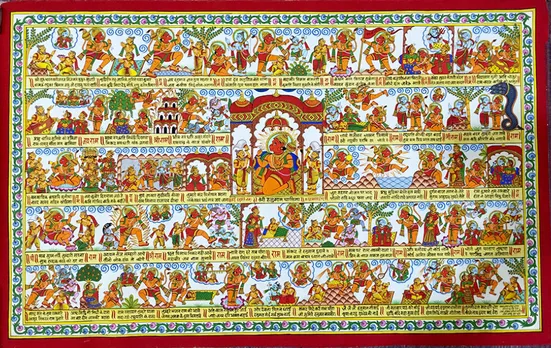 Also Read: Maharashtra's Chitrakathi painting: keeping alive the legacy of Chhatrapati Shivaji's spies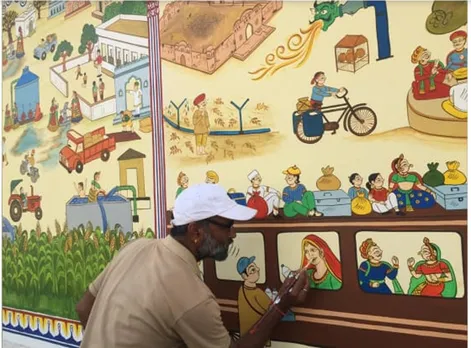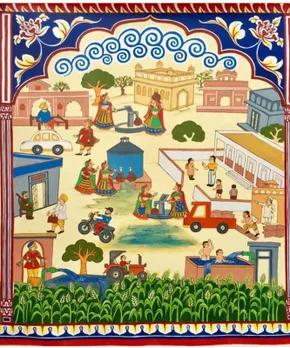 Also Read: Meet Bandana Jain, who uses cardboard to make furniture, sculptures and more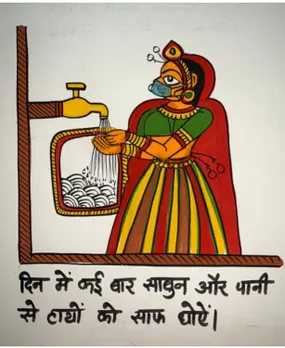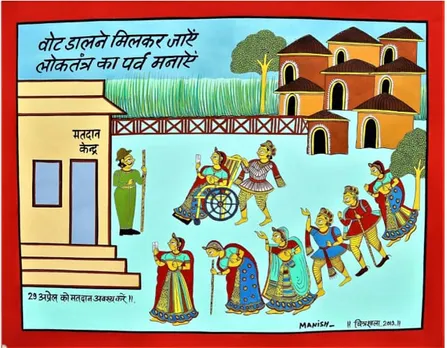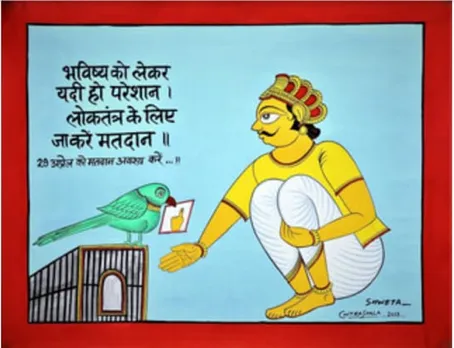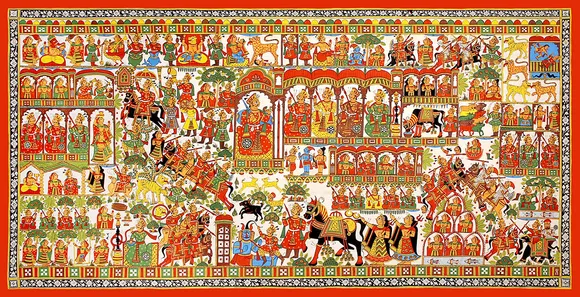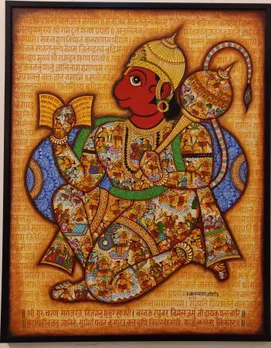 (Urvashi Dev Rawal is a Jaipur-based journalist specialising in development, gender, and political reporting)
Also Read: Pothi Chitra: Odisha's 900-year-old palm leaf engraving finds global patrons