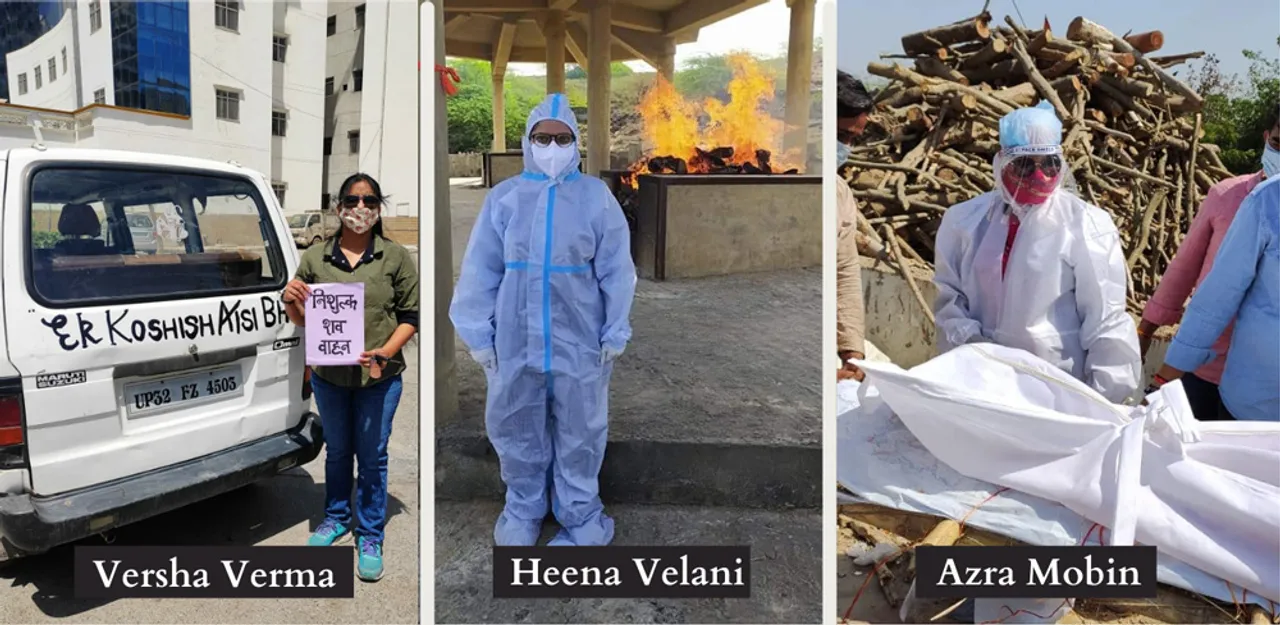 As the second COVID wave rages across the country, a handful of women in Gujarat and Uttar Pradesh are defying socio-religious norms and helping hundreds of families cope with their suffering.
Heena Velani, 24, is pursuing post-graduation in law (LLM), from HNG University in Patan, Gujarat. However, the second wave of Coronavirus pandemic compelled her to stay at home in Sukhpar, near Bhuj. As people began losing lives to COVID, with their near and dear ones in quarantine or at hospitals in many cases, Heena and 20 other women in Sukhpar have taken up the task of providing them a dignified cremation.
Also Read: Coimbatore's Thozhar Trust accords dignified burial to unclaimed bodies
Miles away in Lucknow, the capital of Uttar Pradesh and one of the worst-affected cities in India, Versha Verma spends her day arranging 'nishulk shav vahan'  - a free-of-charge vehicle to carry the mortal remains of COVID patients - to Baikunth Dham and Gulale Ghat crematoria in the city.
And Azra Mobin broke her roza or day-long fast during most days of Ramadan after helping people arrange for cremation or burial of those who died of COVID or providing oxygen cylinders and remdesivir injection for patients in hospitals in Lucknow.
"Yes, traditionally, women were not allowed to go to crematoria. But times have changed. And these are the toughest times for humanity. If we don't rise up to the occasion now, who will help the needy?" asks Versha, who runs non-profit Ek Koshish Aisi Bhi in Lucknow. Her husband works in the State Public Works Department.
Also Read: COVID-19 not only affects life, but also strangles the business of death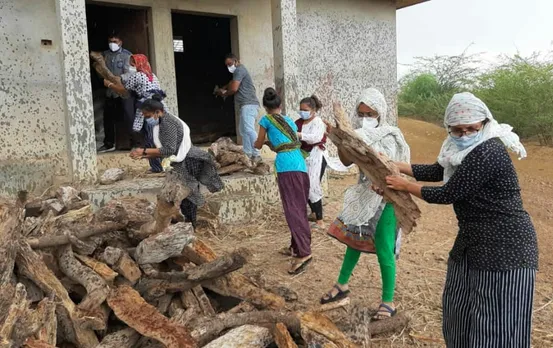 Heena says no one in her family or neighbourhood opposed the idea given that the situation is grave and helping everyone is the need of the hour. "There was just one crematorium in the area with a facility to cremate two bodies at a time. However, we decided to clean up another crematorium which was lying unused for a long time," she says.
Heena and other women in the group have been cremating around 25 bodies every day since mid-April. The numbers have started to come down since last week.
Also Read: How COVID-19 is changing contemporary art and expression
The calling during COVID
For Azra, a social worker, a call from Kanpur at 1am on April 19 was life-changing. "My number is with many people since I have been involved in social causes for a long time. That night, Gaurav Srivastava called me from Kanpur," she says.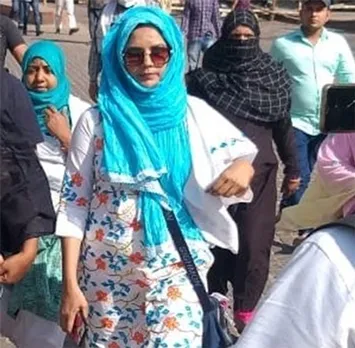 He wanted her help in getting his father's body released from Shekhar Hospital in Indirapuram, where he had passed away due to COVID-19.
Since Gaurav himself was highly diabetic and his brother and sister-in-law were also infected and quarantined, there was no family member to perform the last rites.
Azra reached the hospital at 8am, completed the formalities and took the mortal remains to Baikunth Dham. "Initially, nobody was willing to come forward to take the body from the ambulance to the ghat. Later we managed to get some help," she says.
Since they didn't have the COVID death certificate from the hospital, Azra had to wait for a long time to complete the formalities.
Since then, she has spent each day helping strangers perform cremation or burial formalities when near and dear ones cannot or do not want to step in.
Also Read: One year of COVID ICU duty: 'I now know how fleeting life is,' says Delhi nurse
Versha, too, has been involved in cremating deceased destitute persons for the last three-and-a-half years. She has given a dignified cremation to over 600 destitute people so far. But when a friend passed away at Lucknow's Ram Manohar Lohia Hospital in April, a driver asked her to pay Rs 20,000 for taking the body to the nearest crematorium about10km away.
"That's when I decided to start the free service to transport the bodies of Covid-dead," she says.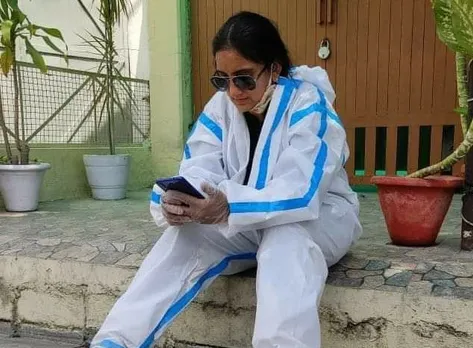 Versha has now taken four Omni vans on a monthly rent of Rs 10,000 each. A van is available outside DRDO Hospital, RML Hospital and King George Medical College each while one caters to household requirements.
The attendants and drivers in the van also follow all COVID protocols and wear a PPE kit throughout the day.
Also Read: COVID-19 creating India's new urban poor: Magician, jeweller & teacher turn vegetable vendors
Working round the clock
Both Versha and Azra get calls for help 24X7. Working for long hours among COVID patients, their families remain worried about them. "I have sent my two children to my mother's house for now," Azra says.
Versha's husband too worries for his wife and their 14-year-old daughter at home. "He has now become accustomed to my work and is also my biggest pillar of strength," she says.
Versha says the vans are booked on a first-come-first-serve basis. "And our work does not end with dropping the bodies at the crematoria. We help the emotionally broken families complete all the formalities and leave only after the pyre is lit," says Versha.
Heena says her group follows all COVID-19 protocols while performing the last rites.
They store the ashes of the deceased in the matki (earthern jar) and send them to the relatives the next day.
Also Read: How COVID-19 is bringing people and administration closer in Kashmir
The Swaminarayan Temple at Bhuj helps them with procurement of wood and other materials required at the crematorium. They also use social media to seek donations. "WhatsApp messages helped us and a lot of people turned out to donate in cash as well as kind," she adds.
While both Azra and Versha started helping people with their own savings, now many people have come forward to help them through donations. Versha is now also providing free water and snacks facility outside crematoria in Lucknow.
Uttar Pradesh Urban Development Minister Ashutosh Tandon has also donated an ambulance van to Versha's NGO.
Heena says people came forward to help them by setting up a quarantine facility in Sukhpar. "We also provide food, medicines and other necessary items to COVID-19 patients and those under isolation," she adds.
As the country continues to battle COVID, it is the work of these selfless individuals that is providing some solace to battered families.
(Vedant Sharma is a Gujarat-based freelance writer; Rashmi Pratap is a Mumbai-based journalist specialising in financial, business and socio-economic reporting)
Also Read: Second Wave: How kitchens across India are rustling up meals and happiness for COVID patients, families