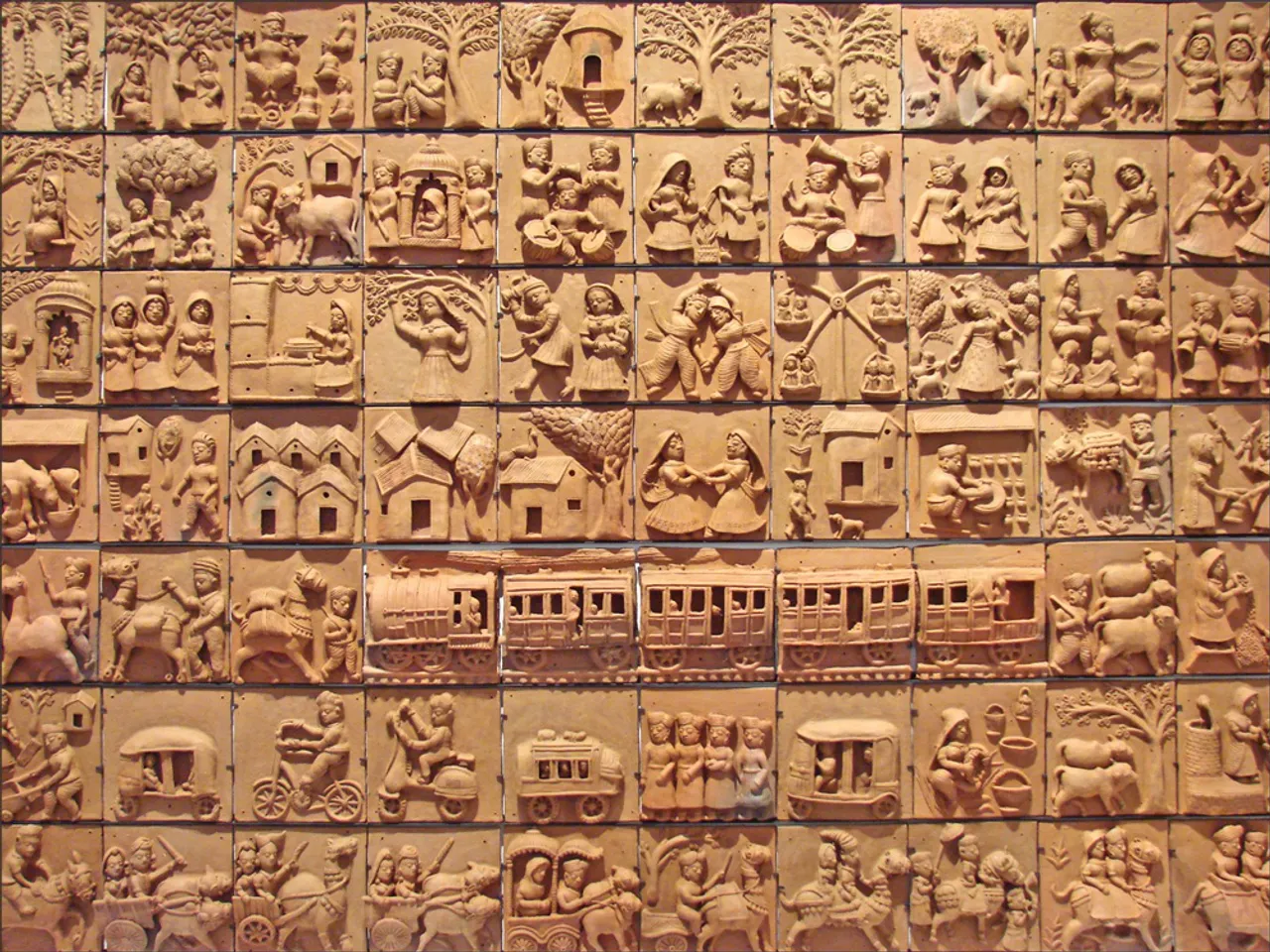 Molela village on the banks of river Banas, in Rajasthan's Rajsamand district, is home to a little-known terracotta plaques tradition that has flourished for many centuries, thanks to the Bhil, Mina and Garasiya tribal communities from Gujarat, Madhya Pradesh and Rajasthan.
"They travel to our village during the months of Magh (January/February) and Vaishakh (April/May) to buy idols of their deities," says 52-year-old Dinesh Chandra Kumhar, who has been practising the Molela craft since he was 10.
Also Read: Ghurni: Bengal's craft village where life-like clay dolls are bridging the rich-poor divide
He is the 15th generation to continue his family's occupation. His father Mohanlal Chaturbhuj Kumhar received the Padma Shri for terracotta craftsmanship in 2012.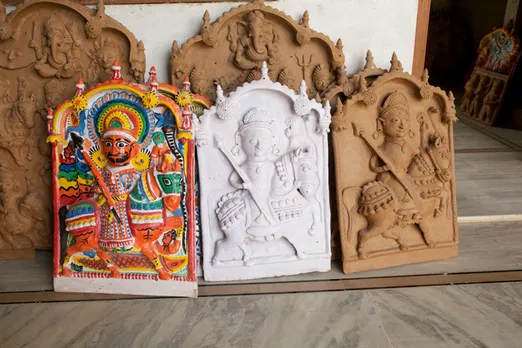 Kumhar says besides Gujjars and Garijat community members from Rajasthan, groups of the three tribal communities from Gujarat and Madhya Pradesh visit Molela with their Bhopa or the family priest, who selects the family deity. The priest goes into a trance and leads the procession to a nearby river, where the deity is worshipped. They then return and install the plaques in their shrines.
Also See: Watch Saima Shafi: Kashmir's engineer-cum-potter reviving the clay craft
The most in-demand are terracotta plaques with idols of Devanarayan, Kaldeva, Gordeva and Nagaraj (serpent God), with each having a specific colour. 
"These deities, they believe, protect them from disease, debt and misfortune," says Kumhar.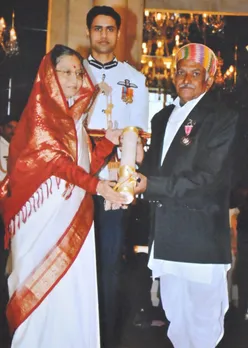 With time, the craft has evolved and the artisans are now creating terracotta tiles with scenes from everyday life. They are used for decorating public places, homes and galleries. Udaipur City railway station has a beautiful Molela art wall. 
Also See: Ode to potters this Diwali: video and pictures of making earthen diyas
"This transformation has made the Molela art secular and contemporary. And it has also helped to keep the craft alive," says Kumhar, a recipient of National Merit Award 2019 and International Craft Award 2019.
Jamnalal Kumhar, who has been practicing the craft for the last 44 years, says contemporisation of Molela art has made it popular across the country. He has just finished a 45-feet wall art in Tirupati. "We have to be careful while transporting finished products to ensure there is no breakage," he says.
A 6 inch by 6 inch Molela tile with simple design costs Rs 250 and the price keeps on increasing depending on the size and type of design. "There is no fixed rate," says Jamnalal, whose two sons are now continuing the family tradition. While a basic tile can be designed in 2 hours, a 4ft by 4ft creation can take up to three days.
The process of Molela Murtikala
Artisans take the clay from Aasula pond in Molela and Solah pond in the nearby Sema village. The clay from these two ponds is extremely fine, providing strength to the idols.
After sieving and soaking the clay, rice husk and donkey or horse dung is added to provide strength. The clay is kneaded and the tiles are made using a pindi (rounded stone with a groove for grip). Then the scene or the idol is made on the tile without using any moulds. The designs are made using a badli --- a flat chisel-shaped metal tool.
Also Read: Zishta: Taking handcrafted homeware from India's 48 craft clusters across the globe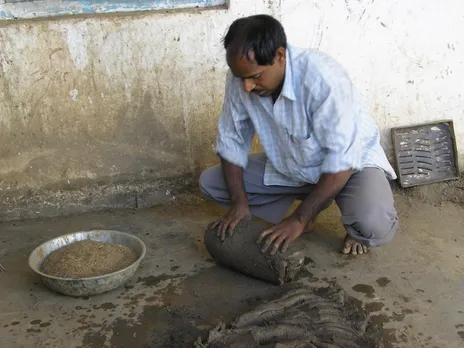 The plaques are dried in the sun. If the final plaque has to have the terracotta colour, then red geru is mixed with glue and applied before firing them in the kiln covered with pieces of broken pottery. Otherwise, the plaques are first fired and then painted with colours. 
While Molela art workshops are held across the world and people from other countries visit the village to see the craft first hand, artisans are facing a challenge now. 
Also Read: How Nizamabad's 500-year-old black pottery is regaining lost glory
"The clay in the two ponds is now reducing as it has been dug out by brick kiln owners. Moreover, fine particles of concrete have got mixed with the clay, adversely affecting its quality," says Kumhar. He is now sourcing clay from some of the requirements from other areas but rues that the quality is not the same. The craft in pictures here: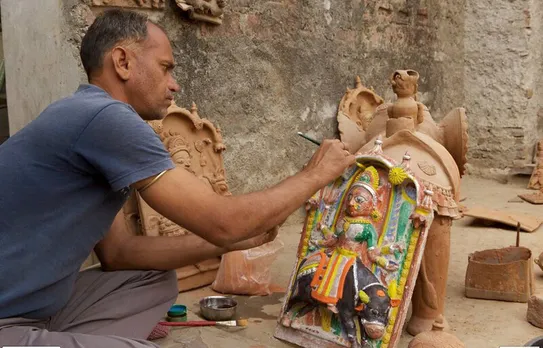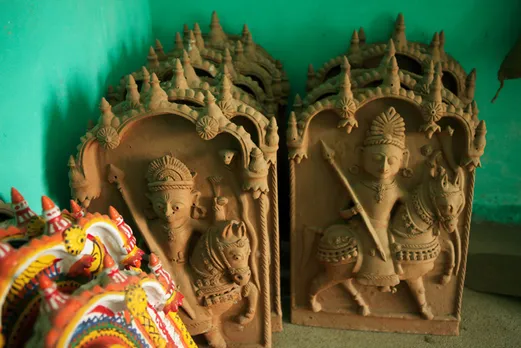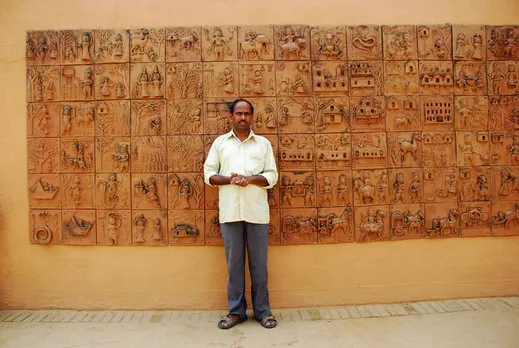 Also Read: Zishta: Taking handcrafted homeware from India's 48 craft clusters across the globe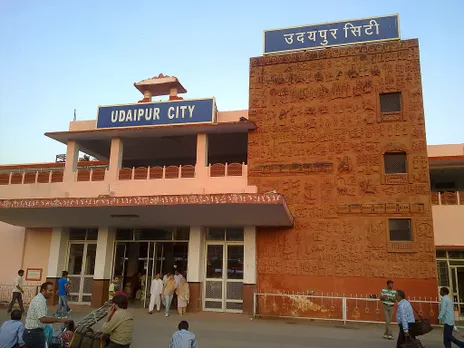 Also Read: Bengal's 12th-century Patachitra art moves from paper to metals, wood & ceramics to reach global markets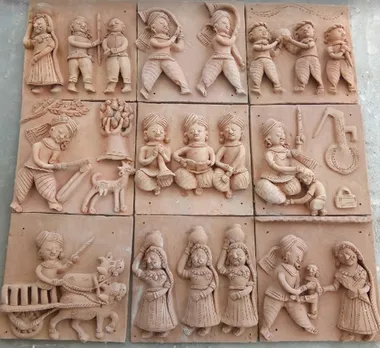 (Rashmi Pratap is a Mumbai-based journalist specialising in financial, business and socio-economic reporting)
Also Read: With roots in Indus Valley Civilisation, can Gujarat's Khavda pottery reinvent the wheel?