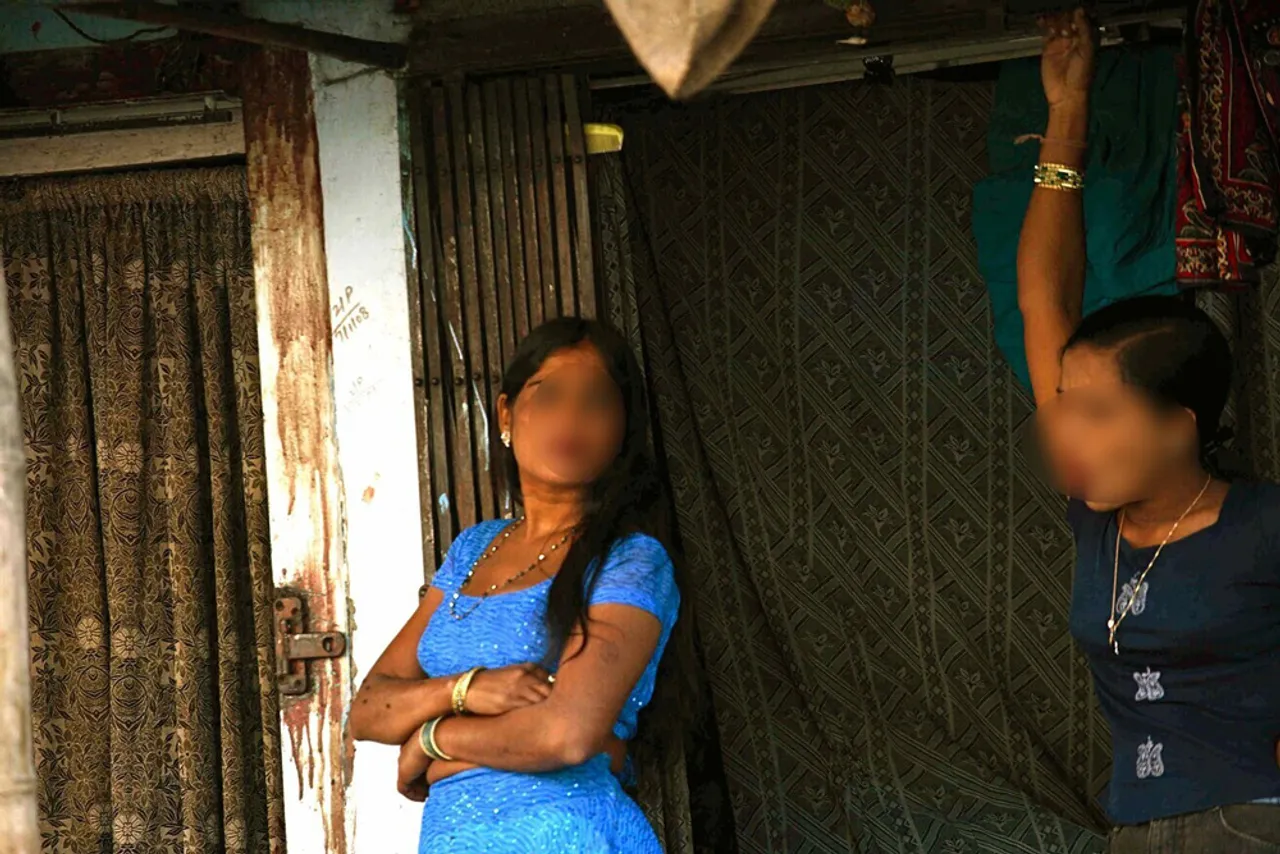 Freedom is the right to make choices. But some people are denied this right due to circumstances or by their own family members. Lakshmi (name changed), a sex worker in Mumbai's Kamathipura red-light area, shares how she has never experienced freedom. For lakhs of sex workers in India, freedom remains a dream even in independent India. This is her story as told to Urvashi Dev Rawal:
My name is Lakshmi. I belong to a village near Kanpur in Uttar Pradesh. I was forced into prostitution by my husband.
When I got married, I was just 13 years old. Women and girls around me would talk of marriage as a life-changing, joyous event. They said your husband will earn and give you money. You work at home and take care of the family. You will be free, you will enjoy life.
But marriage only brought me misery. My husband turned out to be a drunkard. He used to drink and gamble. He worked on his land but would squander the money in drinking and gambling. 
Also Read: A sex worker in Kolkata's Sonagachhi shares her struggle as Coronavirus lockdown dries up earnings
In the village, we survived because we had family support. His parents had passed away and he has only one sister. But he did not listen to her or me. Eventually, we lost our land.
My husband knew some woman from the village who had settled in Mumbai. She told my husband he should move to Mumbai where he would be able to earn more money. In 2007, we moved here.
I could have done some job if I was literate.
Initially, my husband did odd jobs and earned some money but he blew it up in drinking and gambling and prostitution. He did not give me any money. 
Also Read: More women line up to become surrogates, egg donors as economy slows down
Then at the behest of the woman acquaintance, who said he would be able to get a steady income, he pushed me into prostitution. Initially, I was angry. I would fight with my husband, curse him, asked him if any decent man pushed his wife into prostitution. For three or four months I did not work. I felt sick.
I could not go back to the village and I had small children to look after.
Slowly, I became resigned to my fate.
Other women taught me about the business. 
Also Read: COVID-19: From farmers, migrants to sex workers, Goonj's 'dignity for work' rebuilds life across India
Slowly, I learnt how to conduct myself. Over the years, I managed to earn a decent income so we all could survive here. I earned Rs25,000 to Rs30,000 a month.
With the money I saved and some aid from the government, I was able to build a house in my village in 2018.
I have an Aadhar card which I had made in the village; so fortunately I have some identity proof unlike thousands of other sex workers. Prerana (a Mumbai-based NGO working to end second-generation prostitution and to protect women and children from human trafficking) also opened a Jan Dhan account for me some years back. So that has been a big help.
My daughter, who is 18 years now, finished high school and works at a pharmacy. She helps me financially when she can though during the Coronavirus pandemic she is not getting a regular salary. My sons are in classes 6 and 10.
I learnt about NGO Prerana from one of the women who stay in my area near Grant Road. Prerana has been a big support to me.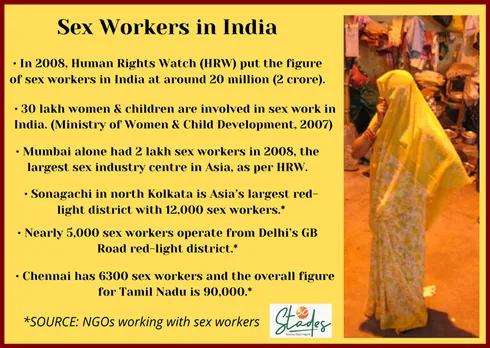 When my children were younger and I had to go to service clients, I would leave them at Preranan's night care centre (NCC) and pick them up the next morning. I would go at 9 pm and return around midnight. 
Also Read: Rescue Foundation: How Triveni Acharya saved over 6,000 girls from forced prostitution
During the pandemic, the business has all but stopped. Prerana has been providing ration to us and paying the tuition fees for my children for the past two years.
But since my marriage, I have only been burdened with more and more responsibilities. 
I had no spouse or life partner with whom I could share joys and sorrows. I only had to shoulder all the responsibility. I had no one to talk to or to turn to for advice or emotional support. I had to find my own way and fight my own battles.
I should, however, add that my sister, who lives in the village, has been a support. She found out that I was a prostitute but understood my compulsion and has kept my secret. But recently, when she asked me what I was doing during the pandemic, I told her I have left prostitution and am doing some small job.
Also Read: Impulse NGO Network: How Meghalaya's anti-trafficking warrior has helped save over 72,000 lives from slavery
Sometimes when he was drunk, he would say he had wronged me and done an injustice. He would apologise. But what good was that?
When I look back at my life, sometimes I wonder why God wrote this in my destiny. Sometimes I cry. At other times, I shudder at the responsibilities I still have; I wonder how I will manage in my old age.
I am thinking of starting a small business with financial help from Prerana. I will move to another area near Virar where the rent is low. I plan to procure second-hand clothes from Chor Bazaar and sell them.
I do worry about my old age. I don't know how long I can afford Mumbai. If I am unable to sustain the business, I might return to my village. At least I have a home there where I can pass my final days in peace.
(Urvashi Dev Rawal is a Jaipur-based journalist specialising in development, gender, and political reporting) )
Also Read: How COVID-19 has changed India's sex work industry