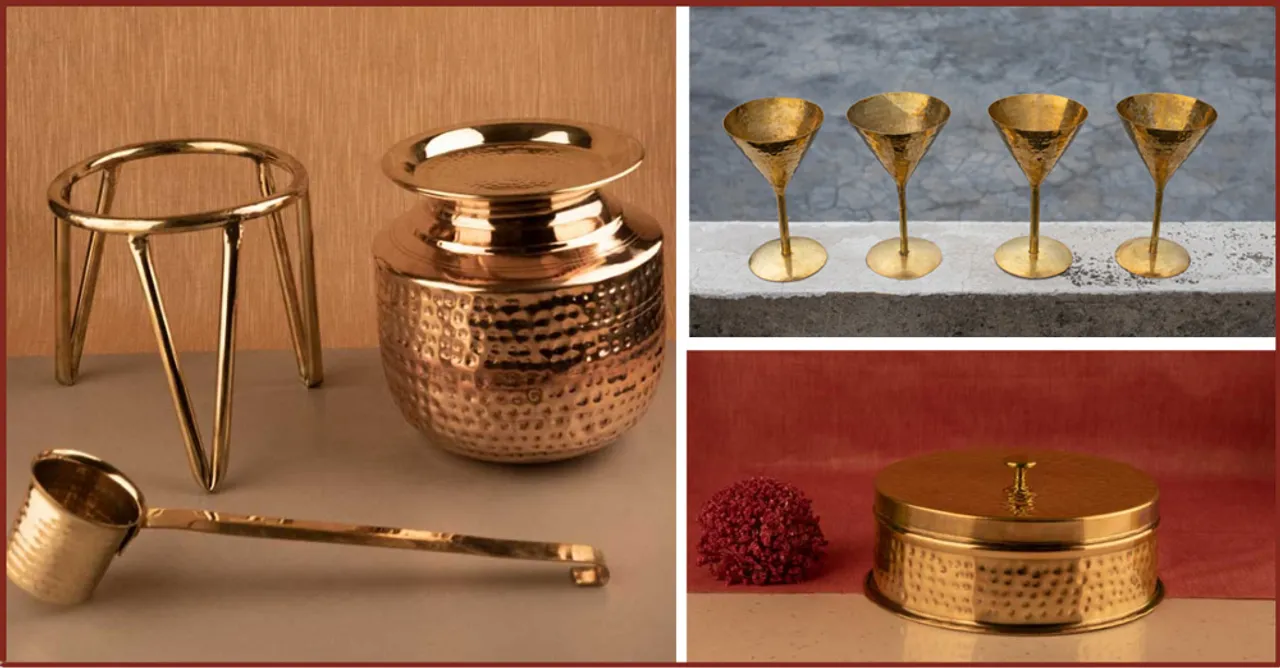 Mandeep Kumar's family has been living in the Jandiala Guru village of Punjab's Amritsar district for longer than he can remember. He belongs to a family of thatheras or metalsmiths, who have been handcrafting brass and copper utensils for many generations. His forefathers specialised in cutting, hammering and welding metal sheets to create exquisite paraat, thalis, patili, kadhai and other cookware which were once used in every home. 
But as factory-made steel, aluminium and plastic items took over households, the thak-thak sound of hammers, which gave the community its name thathera, faded. So despite learning the craft since childhood, Mandeep, 34, decided to work in a cloth shop, which offered a fixed monthly salary.
Last year, however, Mandeep changed his mind when he saw his father getting almost twice the amount he earned earlier besides an assured order flow and a fair rate for work. 
Also Read: Aranmula Kannadi: How tech-savvy GenNext is preserving Kerala's 500-year-old metal mirror craft
P-TAL is working to revive the dying metalwork of thatheras, India's only UNESCO-listed craft form, by providing fair rates to artisans, contemporizing designs and providing global market to their products.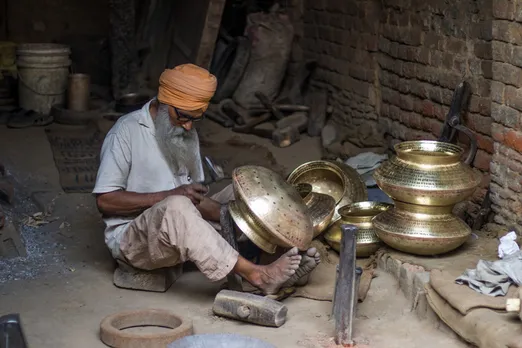 P-TAL stands for Punjabi Thathera Art Legacy and its three partners – Aditya Agrawal, Kirti Goel and Gaurav Garg -- are trying to preserve this centuries-old legacy, which was inscribed in 2014 on the UNESCO Representative List of the Intangible Cultural Heritage of Humanity.
Re-shaping the metal craft
"P-TAL pays almost double of what middlemen were paying us for years. Moreover, we have assured work five days a week, which provides financial stability," says Mandeep, who works with his father at the family unit just opposite their house.
The father-son duo earns around Rs 30,000 per month against Rs 12,000 to Rs 14,000 earlier.  
The idea of P-Tal took roots in 2018 when students of Delhi University's Sri Ram College of Commerce (SRCC) learned about the craft which was on the verge of extinction despite recognition by UNESCO. Aditya, former Project Director at Project Virasat, Enactus SRCC, began with a survey to assess the problems that prevented artisans from continuing their hereditary craft.
Also Read: Bobbili Veena: Andhra's artisans overcome challenges to keep 17th-century musical legacy alive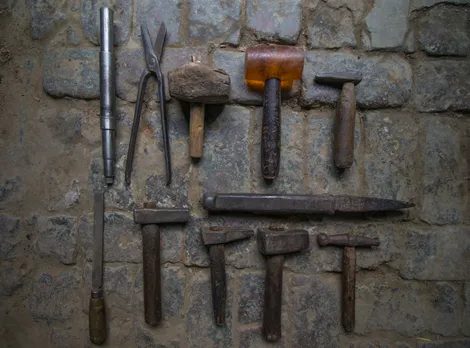 "At that time, there seemed no ray of hope. Most artisans were above 50 years old, the next generation wasn't interested in the craft, the designs were outdated and the artisans were exploited by middlemen," says Aditya, 22, Co-Partner at P-TAL. He graduated this year.
After the survey, the first intervention was to contemporize the designs to create products that resonate with today's consumers. Kirti, Co-Founder and Design Head at P-TAL, spent many months at Amritsar and worked closely with the artisans to understand what could be done.
Also Read: Toda embroidery: Preserving tribal craft from the Nilgiris stitch by stitch
"Soon even customers started coming to us with ideas. And when we began participating in exhibitions, the suggestions received helped us develop newer designs. We then started training the artisans," Aditya says.
Bringing GenNext thatheras back to family craft
Currently, P-TAL is working with about 55 craftsmen in Jandiala Guru, which once had trade links with another brass and copper utensil-making hub, Kujranwala, now in Pakistan.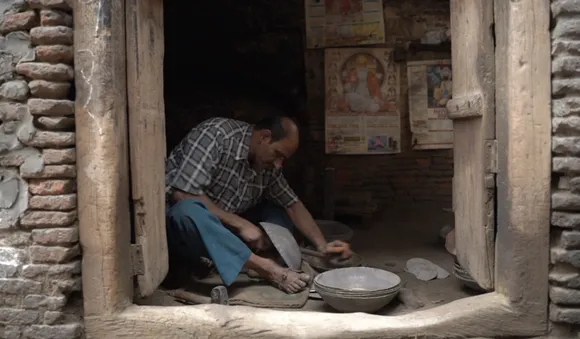 About a century back, over 500 families were engaged in metalwork but the number was just 40 when P-TAL started work in Jandiala. With assured work, some people returned to the craft and now there are about 65 families engaged in metal craft. 
Also Read: Aquatic weed water hyacinth gives rise to ecofriendly handicrafts industry in the North-East
Some artisans earn up to Rs 30,000 per month as well.
Also Read: The fading glory of Srinagar's last rosewater maker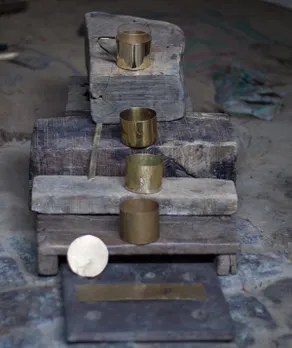 To ensure the continuity of the craft, P-TAL has been working to introduce the younger generation to metalwork. "The artisans didn't want their children to face the exploitation they suffered. So they kept them away. But now, people as young as 24 are joining their father," he says.
Moreover, the youngsters who lost jobs during COVID19 realised the value of the family craft. They are also more adaptable to modern designs and aesthetics and even suggest their own designs.
Besidesh the thathera community of Amritsar, P-TAL is now also engaged with metal smiths of Jagadhri (Haryana), Jaipur and Indore. "Each artisan has different preferences. Some are more comfortable with making vessels and some with flower pots and décor items. We give a particular category of product to each cluster," Aditya says.
The process of making brass, copper and bronze utensils
As of now, 70 percent of P-TAL's products come from the Amritsar cluster but diversification is underway.
The raw materials are sourced from Jandiala itself. These metal sheets are made at rolling units where brass and copper scrap is melted in a large underground furnace. The molten metal is lifted out in iron moulds and left to cool as it is.
On cooling, metal nuggets are unmoulded and then rolled into flat plates using mechanised rollers. The rolling of plates continues till the desired thickness is achieved. 
Also Read: Molela: Rajasthan's terracotta plaque art patronised by Bhil, Mina & Garasiya tribal communities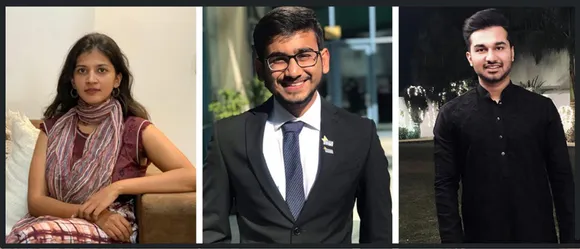 Now, the thatheras step in. They buy metal plates from rolling mills or in the case of P-TAL, the startup buys the metal plates and sends them to the artisans with design instructions regarding the products.
This requires careful temperature control, which is achieved by using small wood-fired stoves. Various shapes and seams are welded together to form pots, pans, patilis, woks etc.
Designs are created by making small dents on the products using light hammers and other tools. The product is then washed with acid and buffed using sandpaper before being polished. 
Also Read: Pattachitra: Odisha's Raghurajpur turns hub of recycled art as artisans combine 12th century craft with sustainability
The business of P-TAL
In P-TAL, the three partners, Aditya, Kirti and Gaurav Garg, invested their own money. They also received a grant under HDFC SmartUp Grants given to startups working in the social space in health, generating livelihood or education.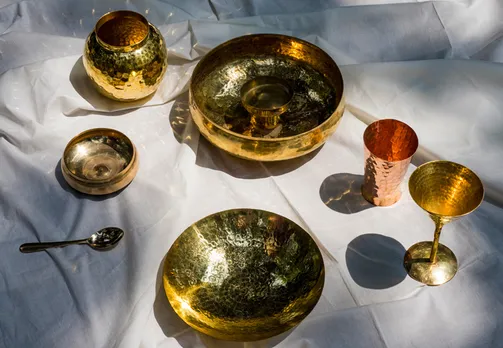 "We are reinvesting the revenues into the business. We are just breaking even now," says Aditya. P-TAL currently sells online through its own website and also through marketplaces like Okhai, Tata Cliq and iTokri. "We wanted to be closer to buyers interested in handicrafts and those who understood the authenticity of products," says Aditya.
The company has domestic as well as international buyers. "While Indians mostly go for cookware, overseas customers buy décor items. Our major business overseas comes from Canada, UAE, Singapore and Australia though buyers are in many other countries," he adds.
The most-selling items are brass masala box and brass cooking pots, copper water dispensers, brass dinner sets and thali sets. "All brass cookware items do well," he adds.
(Rashmi Pratap is a Mumbai-based journalist specialising in business, financial and socio-economic reporting)
Also Read: Zishta: Taking handcrafted homeware from India's 48 craft clusters across the globe