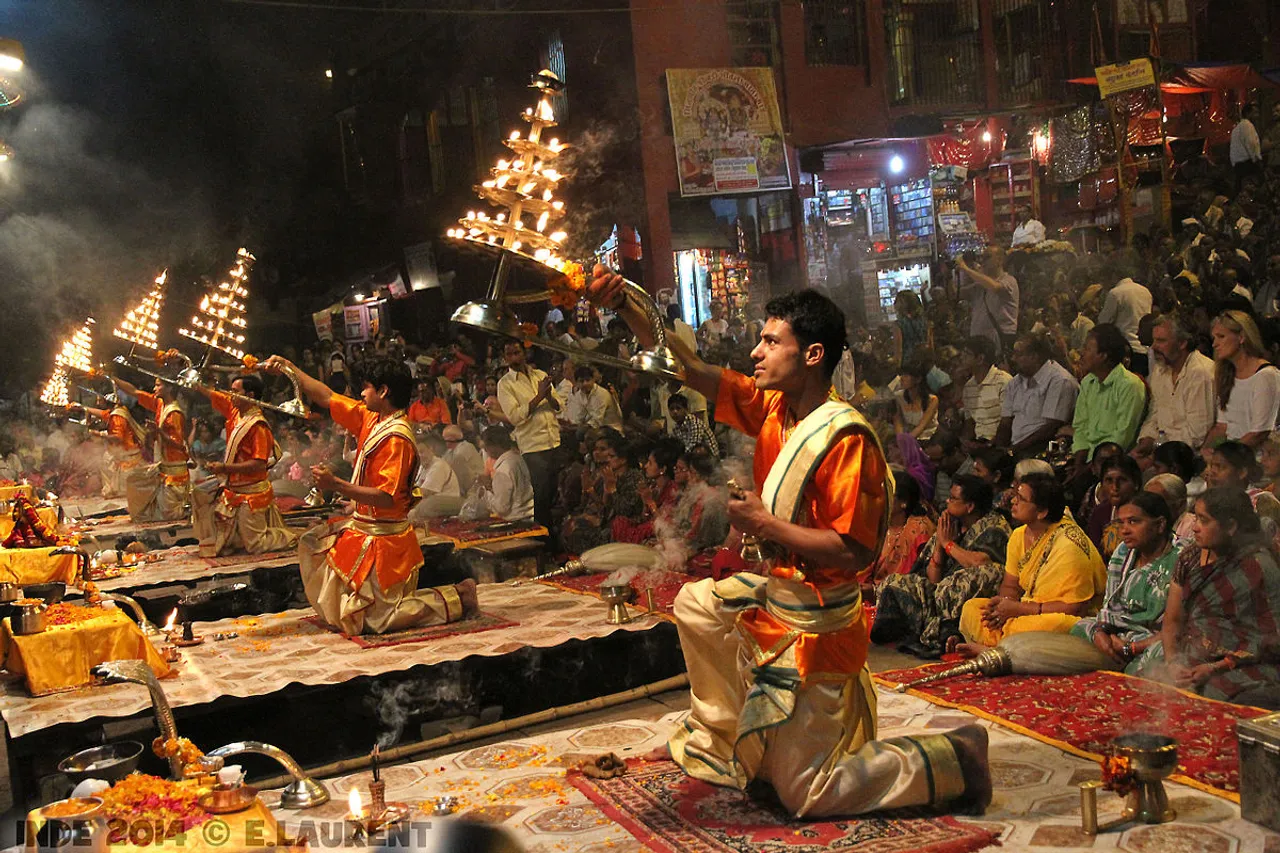 Jeremy Oltmann came to India in 1997 as a social worker wanting to make a difference in the lives of people. He planned to work for a couple of years and return to the US. But 25 years later, 'Jai' has made Varanasi his home and is introducing India's spiritual capital to foreigners and Indians alike through his successful walking tours.
The idea to start walks took shape amid the snow-clad Himalayas while Jeremy was on vacation in Manali in 2007. "I met a group of people at a roadside tea shop. One of the men, Iftekar Ahsan, who conducts 'Calcutta Walks', suggested I should do the same in Varanasi," recalls Jeremy, now also an Overseas Citizen of India (OCI or Pravasi Bharatiya).
Till then, he used to conduct walks for friends or students informally. But after Iftekar's suggestion, Jeremy registered his firm 'Varanasi Walks' and began the business of walks.
Also Read: Heritage walks help rediscover city histories, give fillip to conservation
Varanasi, also known as Benaras and Kashi, is one of the world's oldest living cities, believed to have been founded by Shiva. Situated on the banks of the holy Ganga River, the pulsating spiritual and mystical energy of Kashi has attracted people from across the world for centuries. 
He wants the walks to be experiential rather than merely locational. So his guests can get a feel of the city by interacting with priests and locals, experiencing the rituals and hearing their stories.
Going beyond spirituality – the experiential walks
He has carefully curated the walks that go beyond the well-known spiritual aspects. He offers a 'Death and Rebirth in Banaras Walk' which is very popular. 
Also Read: Mumbai: A spooky walk with the ghosts of Girgaon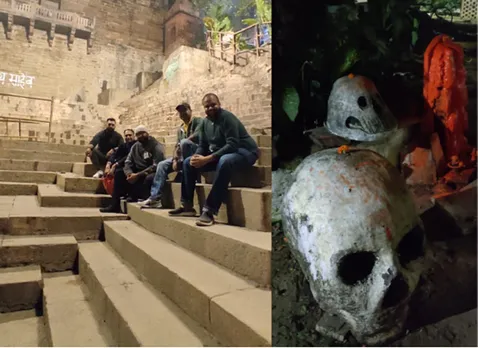 "It's a night walk. I timed it with the aartis that take place from 7.30 pm to 10.30 pm. The night tour covers places throughout the city which are connected with the rituals of death. And I narrate stories related to death and rebirth. We visit the places between the aartis and arrive at temples in time for the aarti," he says.
Another immensely popular walk is the 'Northern Bazaar and Hidden Alleys'. "I take guests deep into the alleyways where we never saw any other tourist guides or foreigners. There are amazing temples, personalities and stories that are the highlight of the walk," he says.
Also Read: Maluti: Jharkhand's 17th-century terracotta temples built by royal women to outdo each other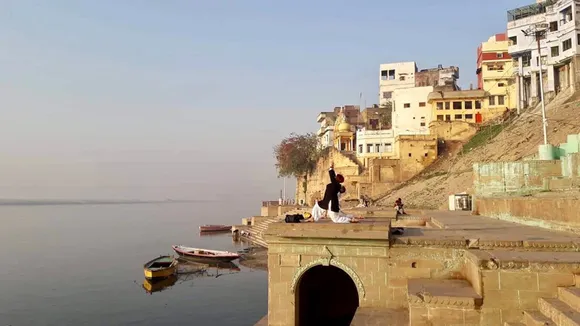 Jeremy, who is a certified yoga instructor, offers three yoga walks on the history of yogis in Varanasi. "Yogis of past and modern times all came to Varanasi… Tirumalai Krishnamacharya, who taught K Pattabhi Jois (yoga guru and scholar), was at the Sanskrit University in Varanasi. He met the king of Mysore and healed his back pain. The king then took him to Mysore and that's how yoga came to Mysore. No one knows these little nuggets that we include in our walks," he says.
"The trident of Gorekhnath, the founder of the Nath sect, is kept at the Kabir Ashram. I have included in the yoga walks these secrets which most people never thought about," he says.
Also Read: How one family has taken India's 1,000-year-old temple architecture to the world
Delhi Belly
But before Varanasi, Jeremy's introduction to India was through Delhi where he came as a 25-year-old with a mission to help the poor. "I came to Delhi in 1997 with good intentions of helping people. The information about India back then was limited and we had very clichéd notions which were not necessarily true," says Jeremy.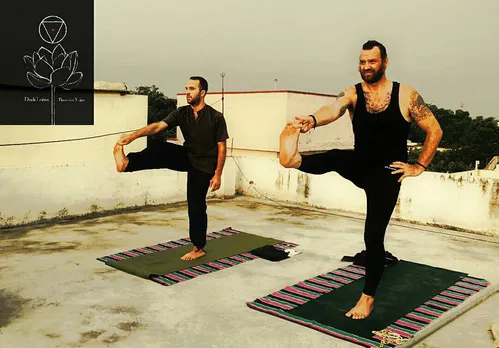 In Delhi, he volunteered at a drug and alcohol rehabilitation centre that included HIV positive people. He came across drug users from the streets, prostitutes and heard some heart-wrenching stories. 
A couple of years later, Jeremy went to Mussoorie for a course in Hindi at the Landour Language School. "That was a totally different experience. The Garhwali people were different from those in Delhi as were the spectacular and peaceful mountains."
Also See: Uttarakhand: Garhwali & Kumaoni food in pictures
The Kashi experiences
Life took another turn and a year on an acquaintance mentioned to Jeremy about a widows and children's home in Varanasi looking for a volunteer.
So, in 2001, Jeremy landed in Varanasi right amid the Kumbh Mela. "It was a unique experience. The religious fervour and excitement were so palpable. I found the city amazing."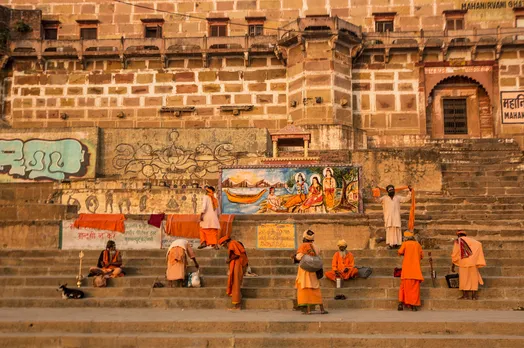 He stayed on, working with a US study Centre as a point person to assist US students who came to Varanasi. He also married a Gujarati lady with whom he has two children.
Jeremy gradually familiarised himself with the ancient city – the Ganga, the ghats, the temples and aartis, the wrestling akhadas, clusters where classical musicians lived and whose music resonated through the city and the colourful and chaotic lanes and bylanes selling all sorts of merchandise from flowers to silk sarees, paan, sweets, street food and other exotic wares.
Also Read: How Bihar's GI-tagged Magahi paan is losing out to Calcutta & Desi varieties
He also pursued a Bachelors and a Masters course which brought him in contact with Prof Dr Rana PB Singh who became his guru and guide to the city.
In 2009, he quit his job with the US study Centre to focus on his growing business which was the first of its kind in the city.
The sacred geography
At the outset, Jeremy curated four walks based on his interactions with Prof Singh and reading of Diana Eck's classic book on Varanasi, 'The City of Light'. Eck in her scholarly book has described in detail the history, geography and art of the city as well as its myths and the fervour of rituals and festivals.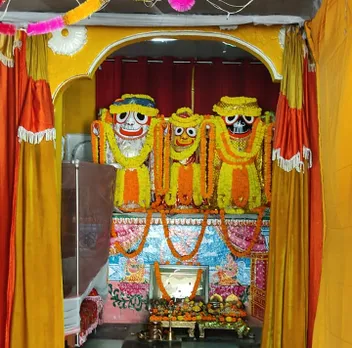 "Prof Singh would take us to sacred sites in the city. He helped me immensely in understanding the city. Prof Singh and Eck looked at the city as a sacred geography, which has personalities and locations. I built the walks around this idea," he says.
"Tourists went to temples but did not participate. I wanted them to interact with the priests and locals and hear the stories about their forefathers who built the temples," he says.
He not only included the ghats and temples in the walks but also Tulsidas' house, the Aghori ashram and made the locations as well as the personalities the basis of the walks.
Also Read: COVID-19 not only affects life, but also strangles the business of death
He started with four walks - Southern Temples and Sacred Ponds, The Pilgrims Riverside Walk which ran along the Ganga River, The City of Light Walk which went around the Kashi Vishwanath Temple and the Northern Bazaars and Hidden Alleys Walk. Over the years, more sections of the city and new ideas have been incorporated.
Local opposition
The going wasn't all smooth though. He faced some hostility from the local guides association who were angered why a foreigner was encroaching on their turf. He also opposed the culture of guides and drivers taking tourists to shops for a commission which upset the locals. But he meticulously followed the regulations and did all the paperwork and got a robust business going.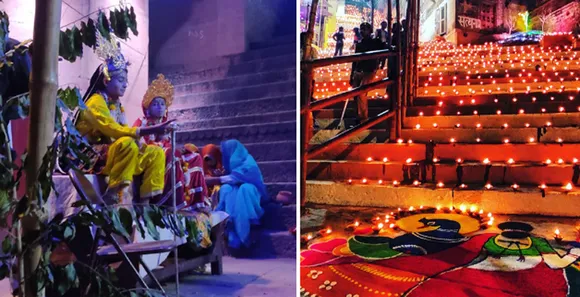 Jeremy has built up a loyal and dedicated team of workers whom he has trained himself. "I would tell them not to take tourists to shops in an attempt to make money. I pay them well enough so they don't feel the need to make extra bucks."
Today Jeremy has a team of seven members, including his business partners from Canada and Italy, both of whom completed their Masters' degrees in India"
"Licensed guides would not get enough profit and this often resulted in soliciting commissions. Guiding was mostly not considered a respected profession, but I wanted them to be more like local historians. So I give 50 percent of the charges as wages. I have trained my staff on etiquette, but also told them not to stand for disrespect from any client," he says.
Also Read: Ramlilas across the world show the enduring influence of the Ramayana
The pricing for a private walk for one person is Rs2000 for about three hours and Rs1200 per person for groups of six and above. Jeremy prefers to keep the groups intimate so that the essence of the walk is not disrupted. He divides large groups into smaller ones, each with its own guide.
The sacred city's lasting influence
Over the years, Jeremy has seen the numbers and profile of tourists change. When he started, he would get one of two wealthy Indian tourists in a year. 
His company, Indoverse Experiences & Tours, which currently oversees varanasiwalks.com and banarasyoga.com, is working with 5-6 tour companies from India and abroad. It was very successful pre-Covid. However, with almost no business during the pandemic, Jeremy took time to restructure the business with his Italian and Canadian partners.
Also Read: From hunters to forest guides, how tourism & education are transforming the semi-nomadic Pardhis of Panna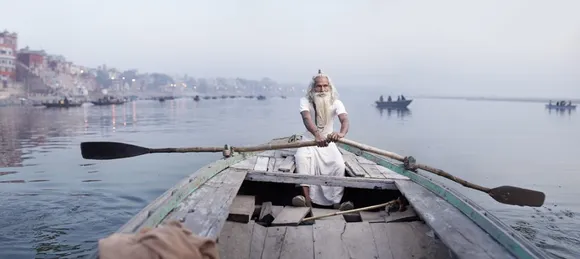 "Before demonetisation and Covid, I was making over 20 lakhs a year gross and filed for GST. During Covid, I closed my firm and restructured with my partners as Indoverse also does longer tour excursions nearby and to other cities."
After all these years, 'Jai' can't deny Varanasi's influence. "India and Varanasi helped me appreciate other perspectives of life. When I came to India from the US, I had the idea that how I grew up was more right than other places. In India I saw that despite many social problems, there is acceptance of different varieties and approaches to spirituality and life," he adds.
"Whenever I reach Banaras I feel like I am home. This is the grace of Mahadev," Jeremy says with a smile. 
(Urvashi Dev Rawal is a Jaipur-based journalist specialising in development, gender, and political reporting)
Also Read: A walk through Jaipur's Walled City: the UNESCO world heritage site where kings lived