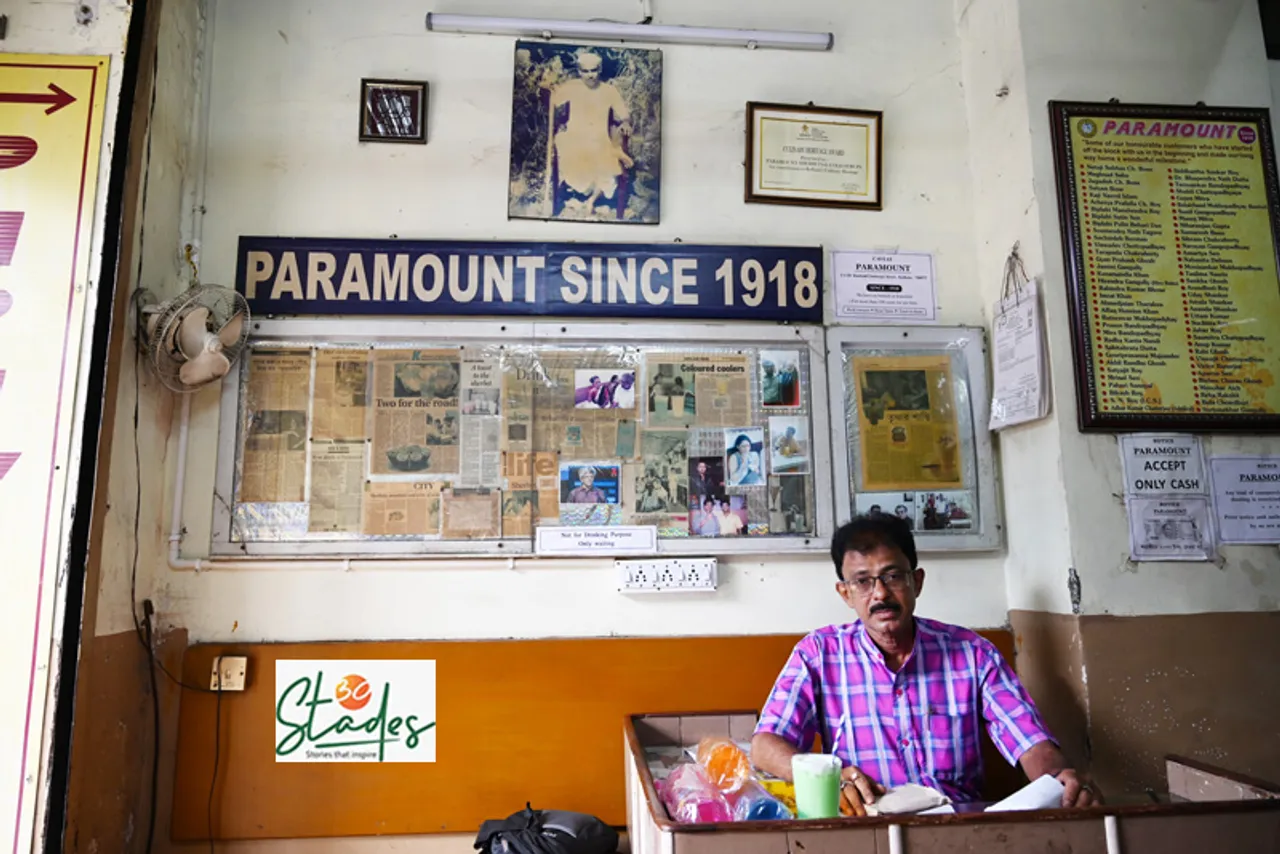 wp:html /
At the beginning of the 20th century, Bengal saw the first patriotic revolutionary movement for Indian independence. Fiery young men such as Netaji Subhas Chandra Bose, Aurobindo Ghosh, Barin Ghosh, Khudiram Bose, Prafulla Chaki, and Jatindranath Mukherjee were among the hundreds of youth who fought an armed revolution against the barbaric British rule.
While the revolutionaries mostly worked in secret, some eateries in Kolkata's College Street were the meeting grounds for the freedom fighters.
On the outside, these establishments were places for meals, drinks and light-hearted conversations. The Paramount sold sherbets, the Indian Coffee House dished up snacks and beverages and the Dilkhusa Cabin served the famous kabiraji cutlets (fish, chicken, or mutton cutlet covered in a fluffy, crispy web of beaten egg batter). Alongside, these cafés also helped to whip up patriotic sentiments and further the cause of the anti-British rebels.
Also Read: 102-year-old freedom fighter rues: 'This is not the India we gave our blood for'
Food & freedom
These cafeterias functioned as a meeting ground for the freedom fighters, where letters and revolutionaries' literature were distributed, secret communications were sent and sometimes even firearms exchanged hands under the table.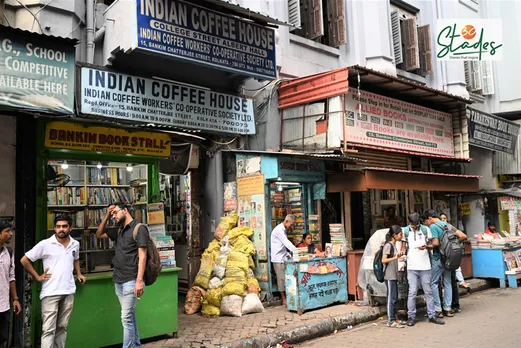 Surprisingly, the British government did not know how these eateries were run, and, as a result, they didn't accuse them of inciting insurrection.
The Indian Coffee House, formerly known as Albert Hall, was founded in April 1876, according to retired Calcutta University professor Dr Sachindra Nath Bhattacharya.
The mission of the Indian National Association was to develop the social, intellectual and economic well-being of the people. To foster their feeling of nationalism, Surendranath Banerjee, Anandamohan Bose, Sivanath Shastri and Dwarakanath Ganguly targeted the educated young brigade from middle-class families.
Also Read: From Calcutta Flag to the Tricolour, the evolution of India's national flag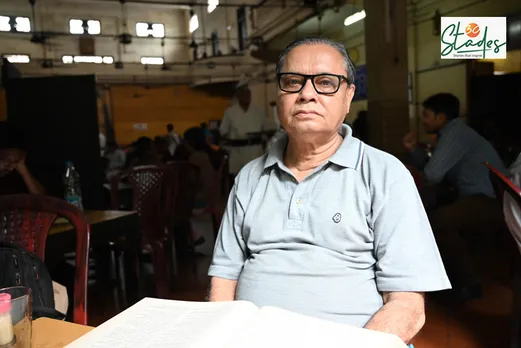 Even the inaugural meeting of the Indian National Conference took place at Albert Hall (now Indian Coffee House) from December 28 to 30, 1883. The goal of the conference was to create a political platform that would bring all Indians together, regardless of religion, caste or faith. The conference's objectives included a national call to revolt against the British.
According to Dr Bhattacharya, the area around the Presidency College, once known as Hindu College, the Sanskrit College and other institutions was considered sacrosanct. The notion of Swadeshi values was initially presented through watercolour artwork when Abanindranath Tagore created the first image of 'Bharat Mata' (Mother India) during the Swadeshi Movement in 1905. This is where Raja Ram Mohan Roy, known as the 'Bengal Renaissance's' founder, got his start.
Also Read: Music of Women: Educationist Chandra Mukhopadhyay catalogues 6,000 rare folk melodies of Bengal & Bangladesh sung only by women
"The Indian Coffee House was a key location for the anti-British movement. Rabindranath Tagore, Subhas Chandra Bose and several other individuals spent hours debating topics about the motherland," says Dr Bhattacharya.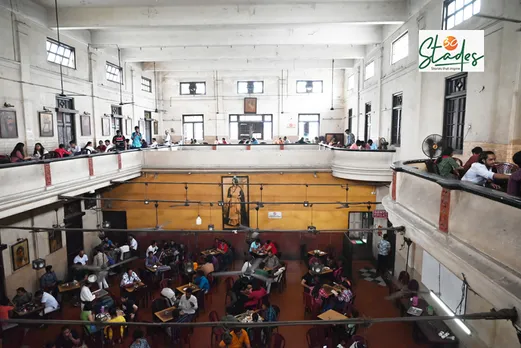 The 146-year-old Albert Hall has an interesting history. It was built by Ramkamal Sen, the grandfather of Keshub Chandra Sen - the philosopher, social reformer and Brahmo Samaj member. It came into renown during Keshub Chandra Sen's lifetime. In 1912, Aviram Mallick, a zamindar (landlord) of Chorbagan, bought the three-story structure and rented out the first two floors to a British, Henry Paddington.
By introducing coffee here, Paddington sought to make Calcutta resemble London. The 30-table hall with a lofty ceiling on the first and second floors transports one back to the pre-independence era. 
Notably, during World War II, it was transformed into British Army Barracks, and afterwards, it was converted into an Air Raid Precision Center.
Also See: In pictures: Bangalore's radio museum with vintage models from the World War II era
In 1942, the coffee joint started catering services under the auspices of the Indian Coffee Workers Co-operative Society Limited, and in 1947 it was renamed the Indian Coffee House. 
Eminent personalities like Satyajit Ray, Amartya Sen, Ritwik Ghatak, Manna Dey, Sunil Ganguly, Aparna Sen and many more have gathered here for a cup of coffee throughout the post-independence era.
Restaurants for revolution
Paramount is located nearby on the same Bankim Chatterjee Street. "Paramount was originally set up as Paradise in 1918 by my late grandfather Nihar Ranjan Mazumdar. It served as a haven for the revolutionaries and was not established just to sell sherbet," says Partha Pratim Mazumdar, the third-generation owner of Paramount.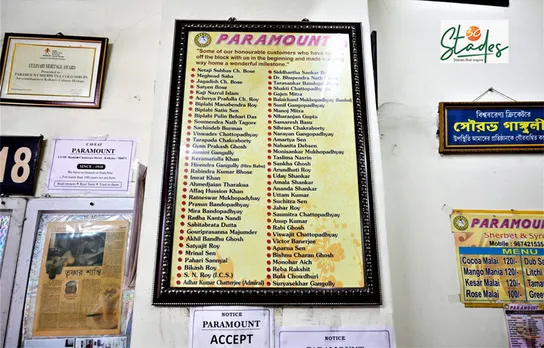 The top names on the list of Indian liberation fighters that frequented this restaurant were Netaji, Biplabi Pulin, Behari Das, Biplabi Satin Sen, Biplabi Manabendra Roy, Acharya Prafulla Chandra Roy and Bidrohi Kabi Kaji Nazrul Islam. Its other patrons included Meghnad Saha, Satyen Bose, Soumendranath Tagore and Jagdish Chandra Bose.
According to Partha, his grandfather was a freedom fighter and a member of the Barisal Anushilan Samiti, an Indian fitness club that was established in Bengal in 1902 to oppose British rule in India. Aurobindo Ghosh and his brother Barindra Kumar Ghosh, both nationalists, served as its leaders.
Also Read: Maharashtra's Sea Forts: A testimony to the rise & fall of kingdoms on India's West Coast
"My grandfather changed the name of the eatery from Paradise to Paramount in 1937. He thought the British were getting suspicious and the name was changed to prevent a direct conflict with them," says Mazumdar.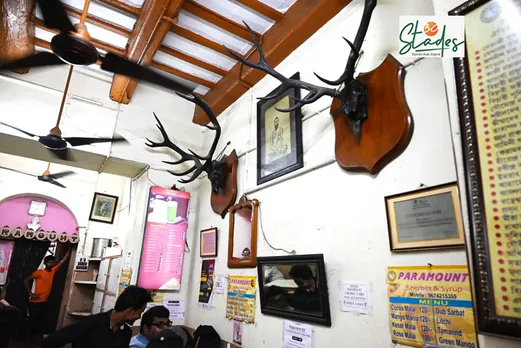 The right-side wall of the entry room is decorated with two deer heads and a picture of Ramakrishna Paramahamsa. The deer heads were purchased by Mazumdar's grandfather Nihar Ranjan Mazumdar at an auction organised by the Nizam of Hyderabad. 
The 750 sq ft restaurant has a seating arrangement for only 20 people.
"We still have the chair intact on which Netaji Bose used to sit. He visited this place many times," Mazumdar says.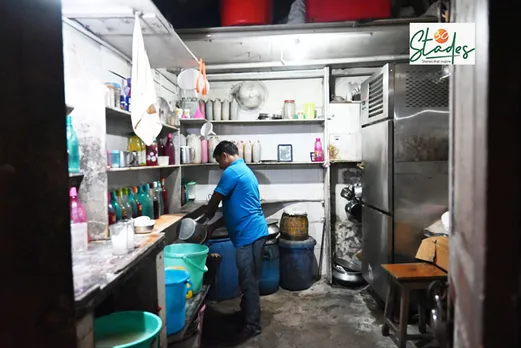 "Green Mango sherbet was his favourite drink. During one of his meetings in Shraddhanand Park, Netaji ordered this Green Mango sherbet which was promptly delivered to him. Netaji bought my grandfather a basket full of mangoes in return," he adds.
"Our 'Dab Sherbet' is one of the most popular drinks. We received the secret formula from Acharya Prafulla Chandra Roy. Except for the Dab sherbet, all other sherbet recipes were made public," says Mazumdar.
Dilkhusa Cabin
The 'Swadesi Movement' was launched immediately after the partition of Bengal in 1905. Utpal Bose, the fifth-generation proprietor of Dilkhusa Cabin discloses, "The freedom fighters never went to the same spot twice. They repeatedly changed their venues. Dilkhusa Cabin was one of their hangouts. They may have planned guerilla operations while keeping their identities secret and escaped detection."
Also Read: This 100-year-old Bengal school remains open on Sundays to continue its anti-British rule legacy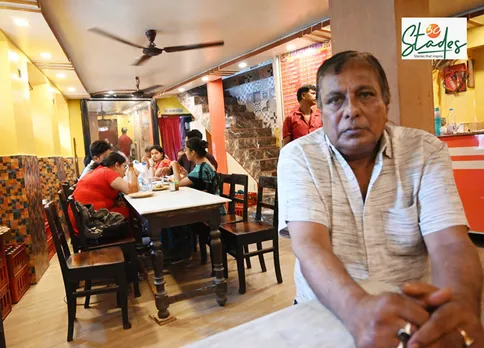 Bose says that some of the plans chalked out in the eating joints included attacking a British officer, robbing a bank for weapons, bombing public buildings and other such operations. Kaji Nazrul Islam, Biplabi Kanailal Dutta, Biplabi Barindra Ghosh and Manindra Nath Nayak among others have left their footprints here. A few other rebels returned to their Chandan Nagar hiding place as it was a French Colony and safe for them.
"The Dilkhusa Cabin restaurant will turn 123 on August 15, 2022. It was built in 1900 and has a 725 square foot space," says Bose. 
"The price for the mirror has been set at Rs 1.5 lakh by some Kolkata businessman," says Bose.
These famous eateries' 100-year odyssey is still far from done. All three of these establishments received the 'Culinary Heritage Award' from the INTACH Calcutta & West Bengal Chapters in 2019 for their contributions to Kolkata's culinary heritage. But their much bigger contribution lies in supporting India's freedom struggle fearlessly.
(Partho Burman is a Kolkata-based award-winning journalist. He writes inspiring human interest and motivational stories.)
Also Read: Freedom fighter who participated in Quit India Movement rues growing inequality in independent India